Red Moon Pure Botanical Sanitizer-200ml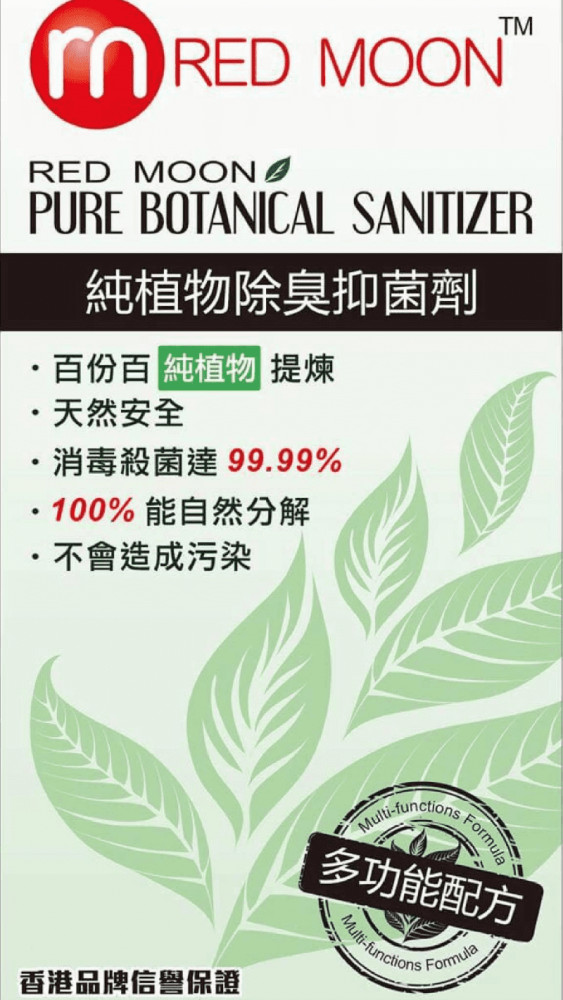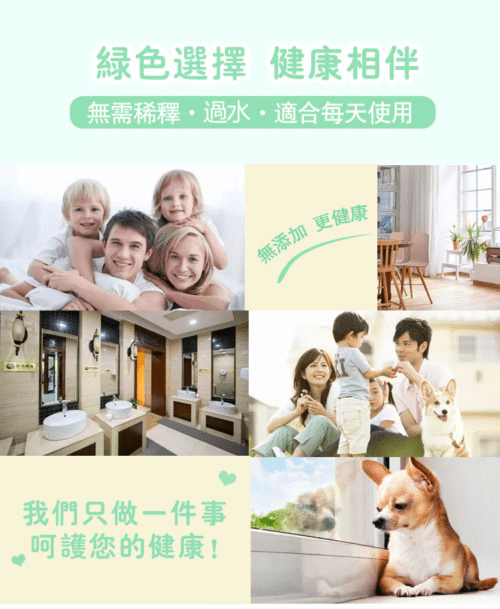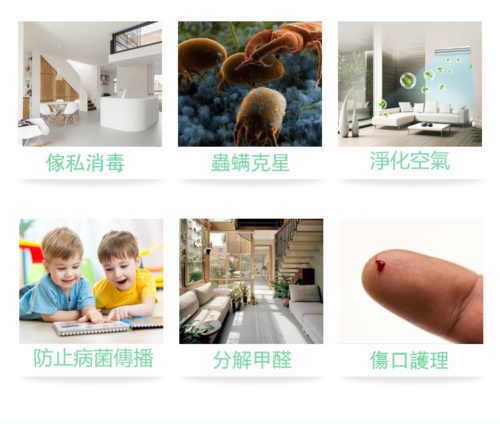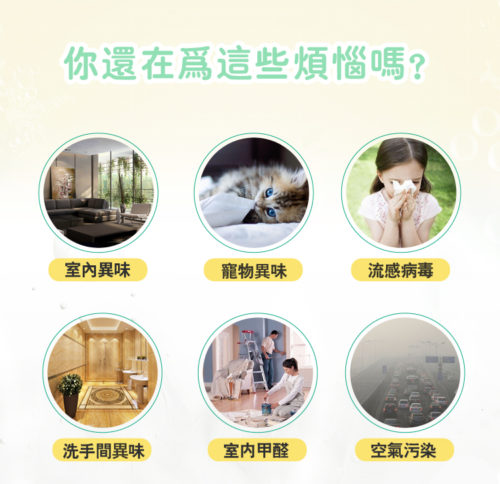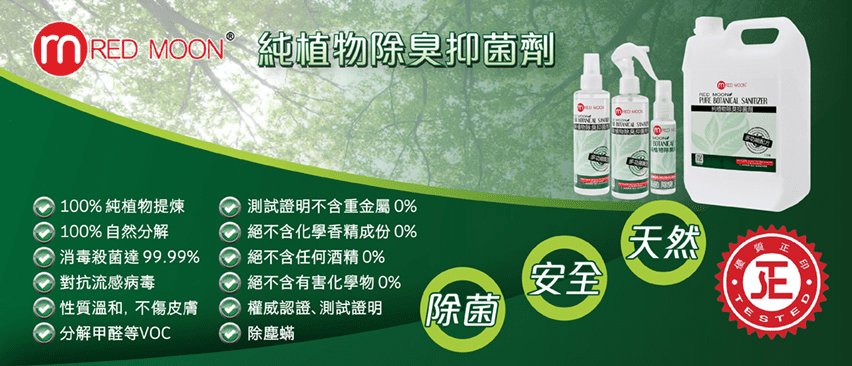 Red Moon is a pure plant deodorant and antibacterial agent. The product is based on the traditional Chinese medicine formula and is refined through advanced technology. The pure plant non-toxic bactericidal liquid can be decomposed naturally and will not cause pollution.
100% pure plant extraction

Natural and safe

100% natural decomposition, no pollution

Disinfection and sterilization up to 99.99%

Fight against influenza virus

Dust mites

Decompose VOC such as formaldehyde

Deodorant

Gentle in nature, no skin damage, no irritation, colorless, tasteless and non-toxic

Test proved that it does not contain heavy metals 0%

No alcohol at all 0%

No harmful chemicals 0%

No chemical fragrance ingredients 0%

Authoritative certification, test certificate
Main ingredients of the product: Sophora flavescens, aloe vera, saponins, turpentine, dong, water
Effectively decompose the formaldehyde in the indoor/compartment and kill the airborne bacteria and disease sources, remove the smell of smoke, human/animal excrement, human and pet body odor, damp and moldy odor, shoe and foot odor, etc. It is mild in nature, does not hurt the skin, is non-irritating, colorless, tasteless and non-toxic.
Clinical test conducted in the Hirosaki University of Japan and passed the following tests:
Human and animal flu (H1N1, H3N1, H5N1) test

Measles virus test

House Dust Mites Test

Emergency oral toxicity

Skin irritation test

Antibacterial, deodorant, heavy metal and toxic compounds test

VOCs (including formaldhyde) removal test
Passed the following tests at the Hong Kong Standards and Testing Centre:
Staphylococcus aureus, E. coli and Salmonella typhimurium tests

VOC residue test

Heavy metal residue test

Aspergillus niger test

Candida albicans and Vibrio vulnificus tests
Food grade safe, require no rinse required, with 100% non-toxic natural ingredients. Active ingredient includes: Liquorice, chinaberry, pine tree resin and a variety of plants.
More effective than chemical products when sanitizing. Eliminate allergens, e.g., Mite.
Air refresh – product that sanitizes the air you breathe. It is clinically proven to eliminate odors, germs and VOCs including formaldhyde, unlike current products that just mask odors Clean the air in different perspective by just push the button once.
Deodorizer for fabric – Great for odor and bacteria removal on clothes, curtains, carpets and bedding.
Recommended use – public restrooms, public parks, on public toys, in airports, on airplane trays, rental vehicles, workplace and anywhere. It is great for kids to take to school and use on their desk, lockers, smelly shoes, and their mobile phones and tablets.
Make in HongKong