Propolia Skin & Pads Care Balm for Pets - 60ml
Brand: Propolia
Model: PRO-PET-BAUME-60ML
100% natural, 75% of which are organic, which helps moisturize the skin and paws.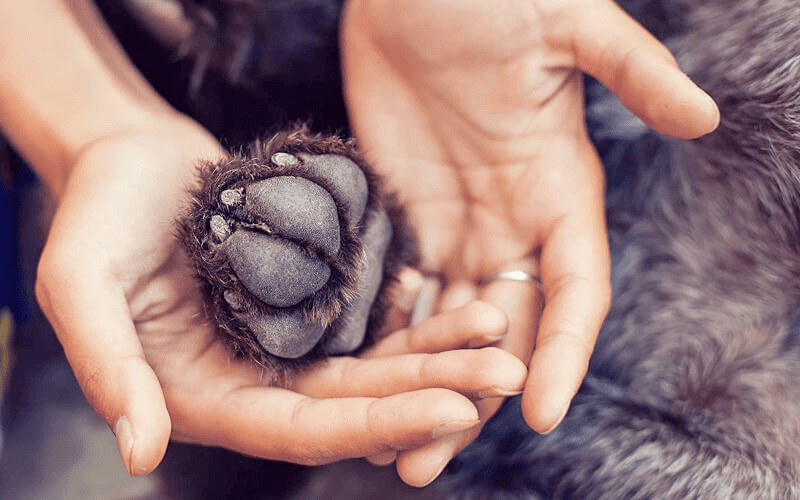 Main use: This ointment is specially designed for caring for animal skin and meat balls. Shea butter, coconut and beeswax all have excellent moisturizing and softening functions, which can effectively help the skin to restore softness and comfort; honey and propolis help the skin to heal and antibacterial
Main ingredients: propolis (10% purified propolis extract), shea butter, honey, coconut oil, beeswax
Main functions: disinfection, antibacterial, moisturizing (for cats and dogs only)
Packing description: 60ml glass container
Made in France
---
How to use
Apply on the area to be treated to soothe and soften pads and dry areas. Massage then leave it.
Do not rinse. Repeat the application daily if necessary.
---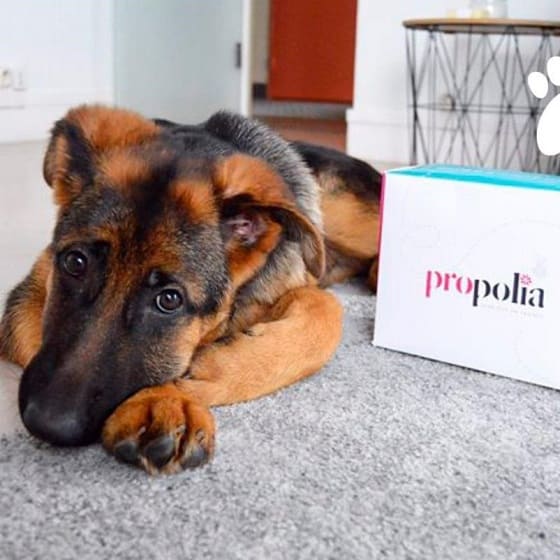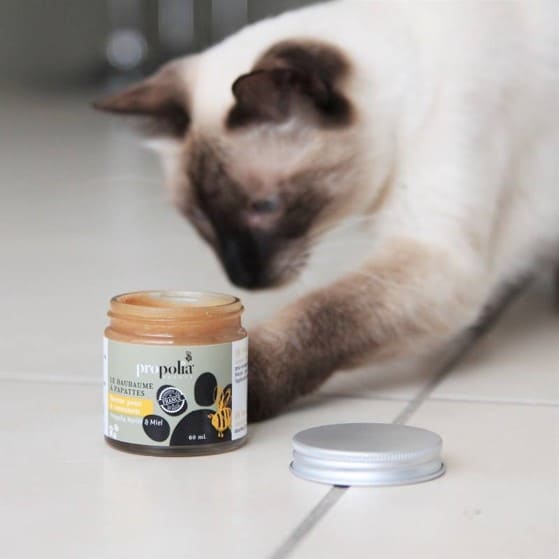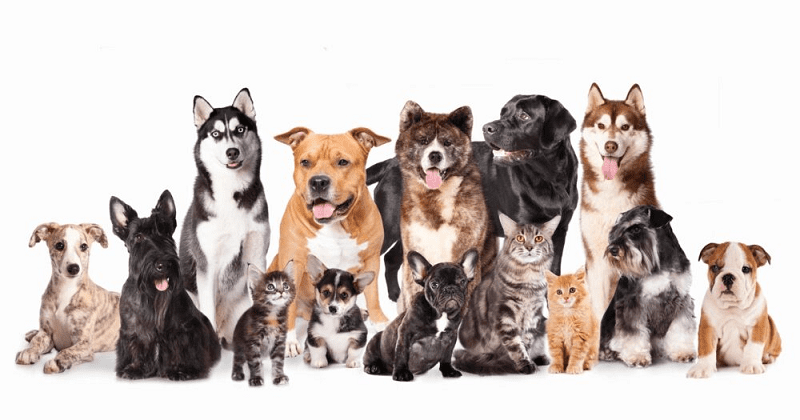 Notice
For external use. As far as possible, limit the ingestion of the product from licking by the animal. Do not use on animal under 2 months of age. Avoid contact with the eyes and mucous membranes.
In case of unusual or adverse reaction, contact your veterinary surgeon immediately. Keep out of reach of children. Keep away from heat. Propolis can stain clothes.