Prime-Living MoldErase Stain Removing Gel 150g
Free Natural Soap upon $500
Prime-Living MoldErase is a chlorine-based cleaning gel mold remover against stubborn stain in small area.
The quick and easy-to-use formula clear most of the mold and meldew stains effectively without splattering.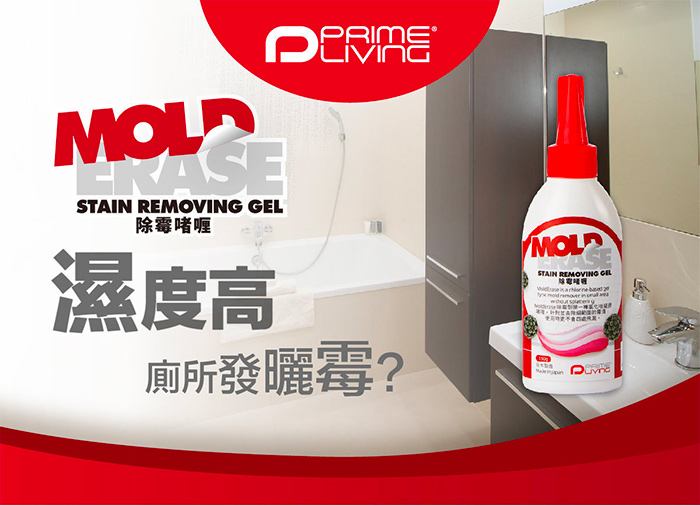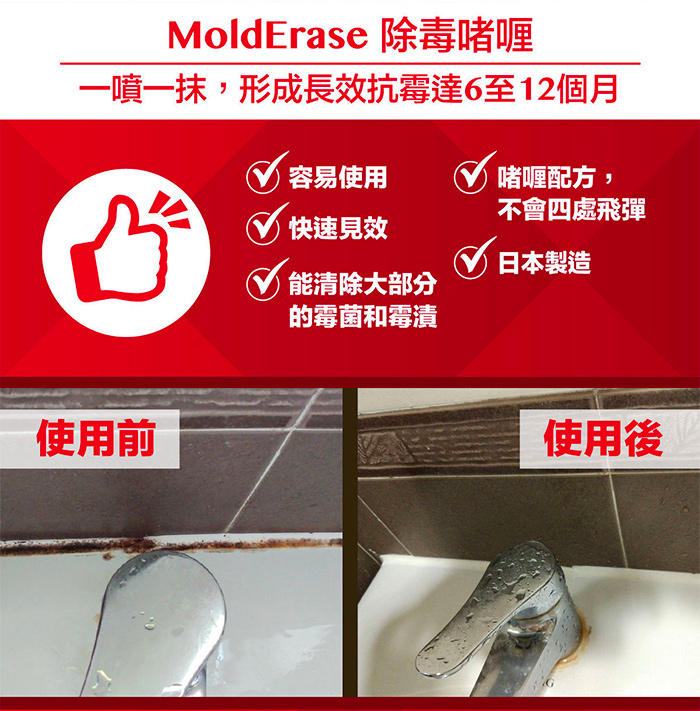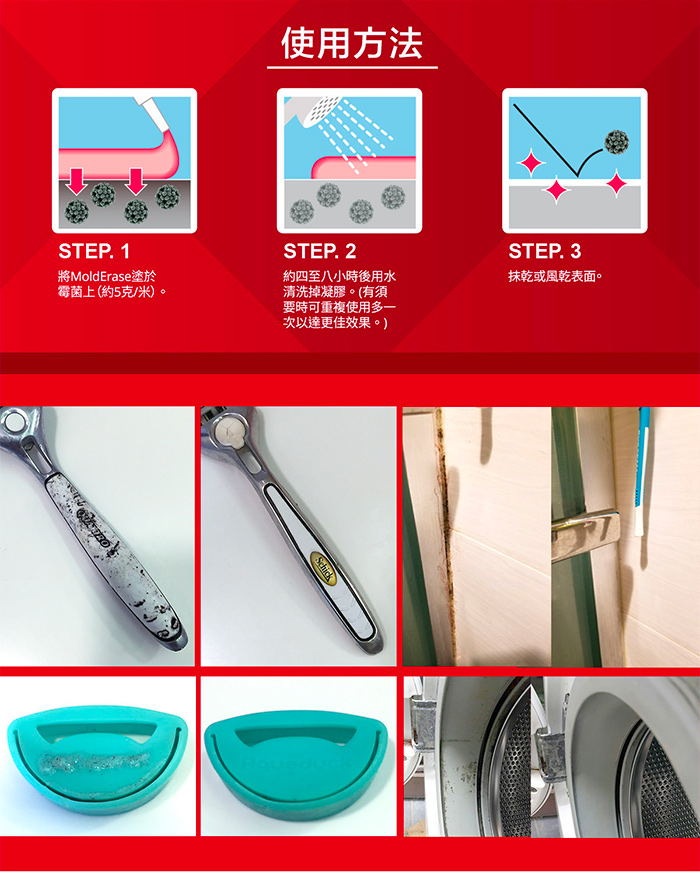 Product Feature
.Odorless
.Effective
.Clean most of the mold and mold stain
.Gel type formula without splattering
.Made in Japan
Application
MoldErase can be used in crevices, tiles, silicones, resins and plastics, etc.
How to use
Apply MoldErase on a dry problem area (about 5g per meter). 4-8 hours later, rinse or brush off the gel. Repeat as needed for stubborn stain.

Ingredients
Hypochlorite, potassium hydroxide, gelling agent, anti-mold agent

Note: The color of natural products and organic products will be different because of each harvest are different. But it doesn't affect to its effect.

Authorized goods