PGut Pregnancy & Baby Probiotics 30 pack/box
Buy 2 get Placenta Cream & Trial Pack
Brand: PGut
Model: P-GUT-PYBY-30P
Buy 2 boxes get Australian by Nature Placenta Cream and PGut Probiotics 7 days trial pack.
Buy 4 boxes and get free Japanese Hanabi Labs Nano Silver Antibacterial Agent!!
Free Gift while stocks last.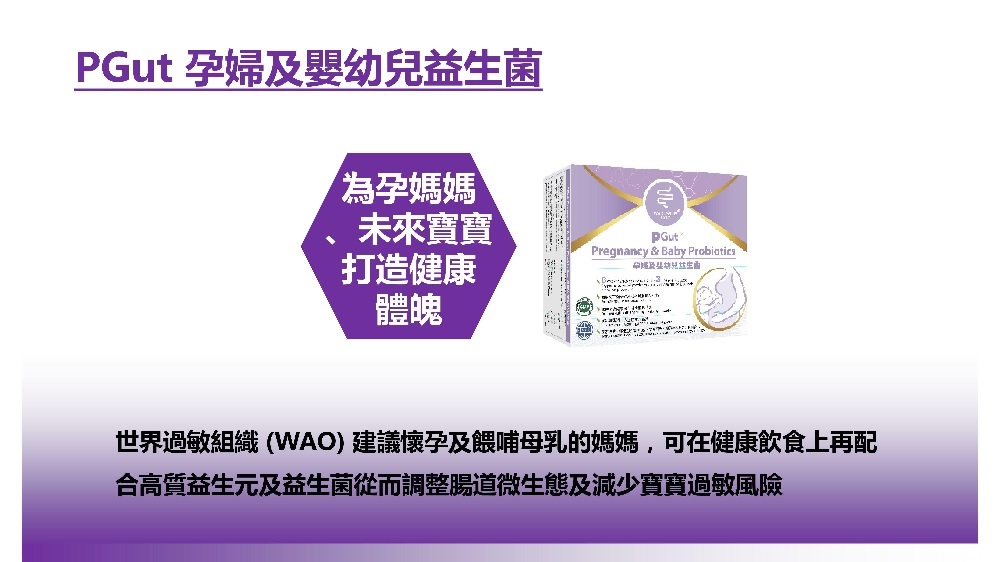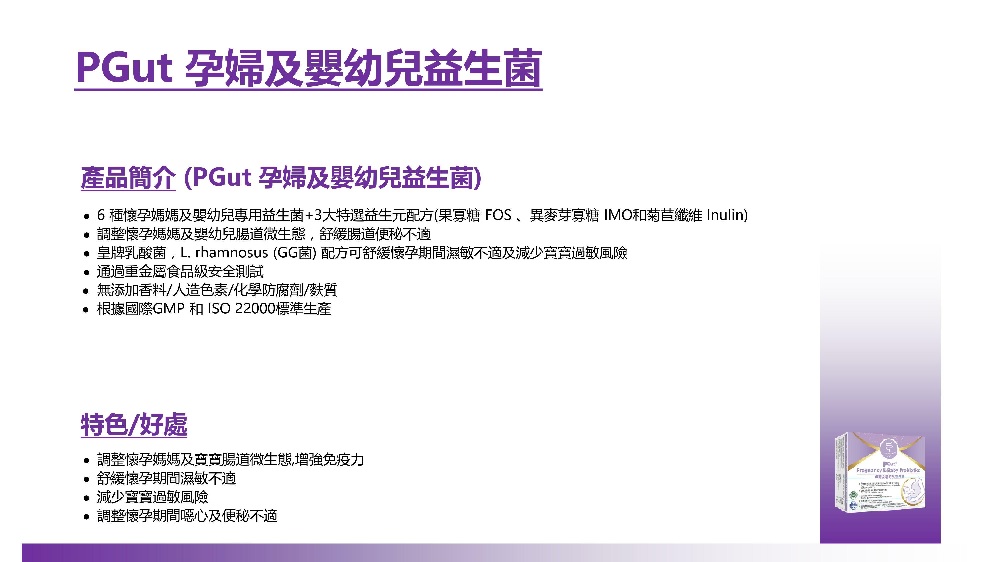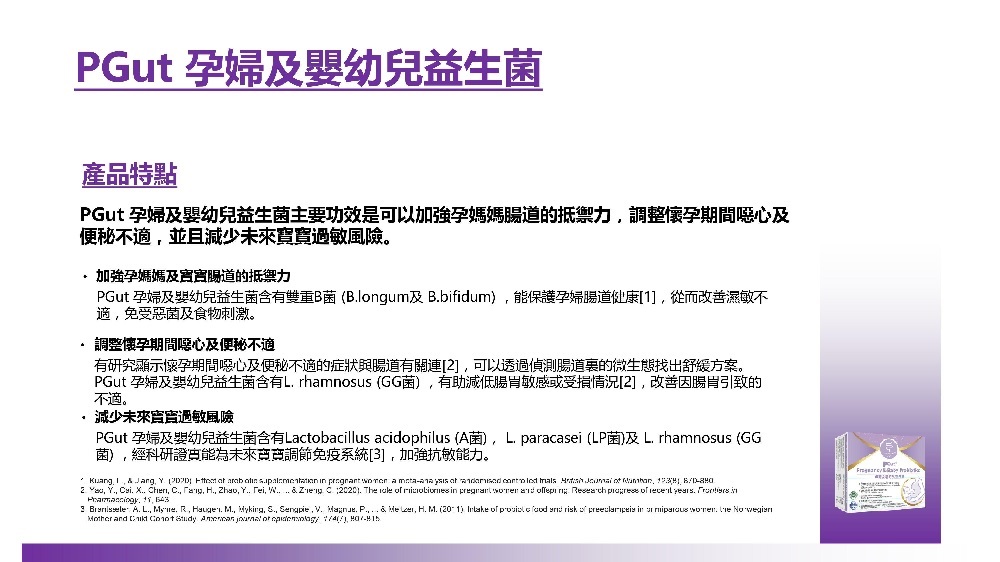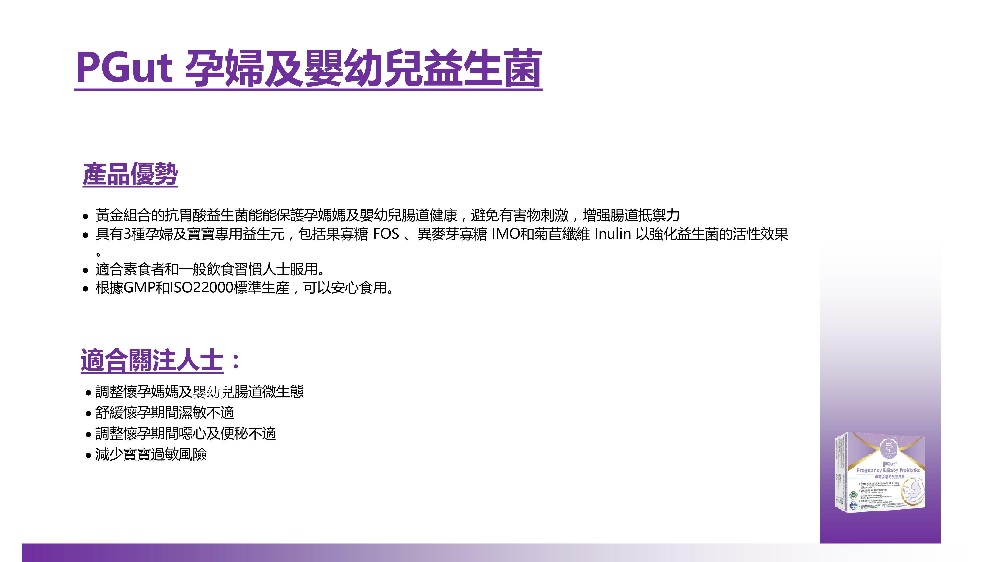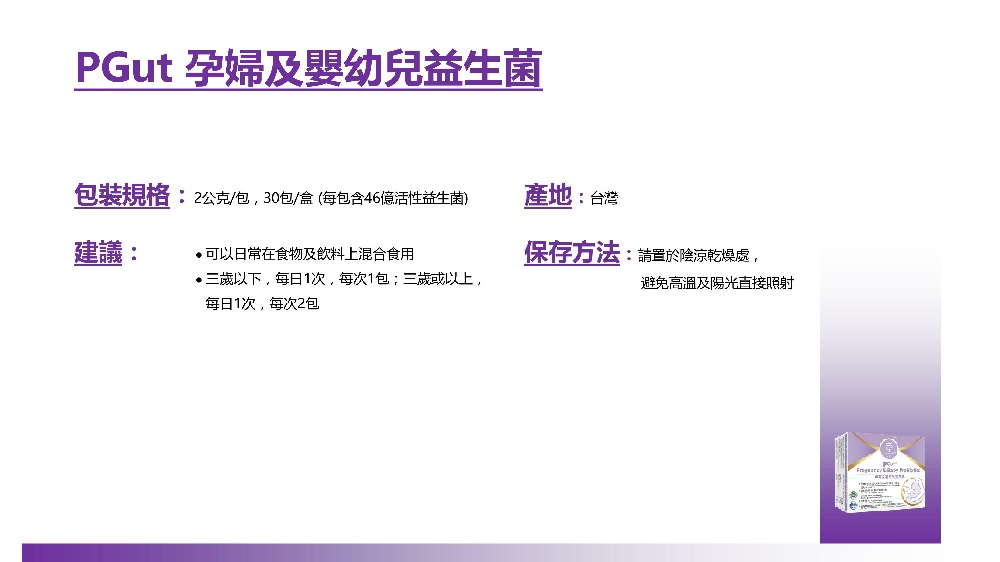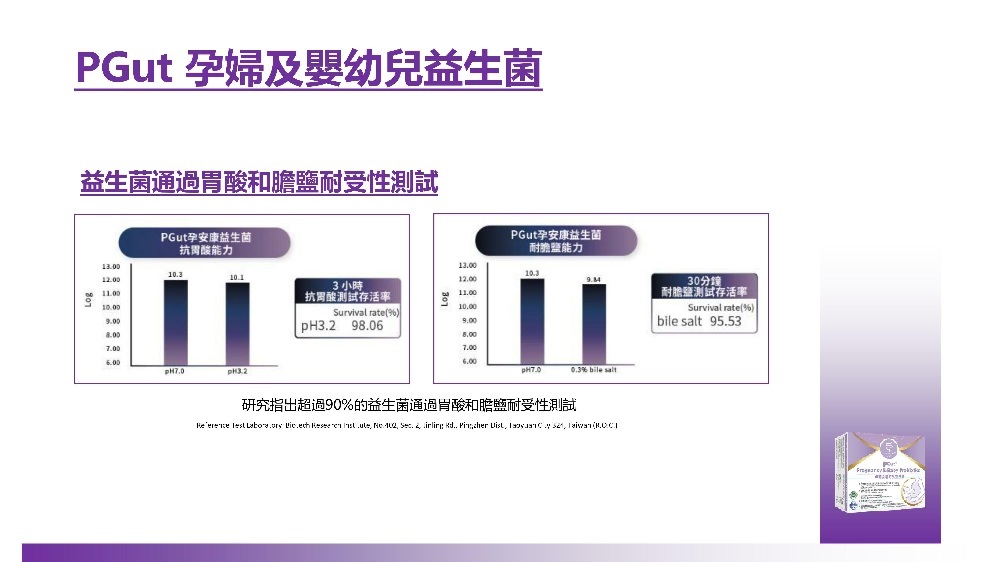 6 types of selected probiotics strains for pregnancy & baby + 3 proven prebiotics 
Promote healthy microflora balance
Optimise gut health and strengthen body immunity
No addition of flavouring, artificial colour and gluten
GMP/ISO22000 standards production, safe and trustworthy for pregnancy and baby
---
Suitable for 
Relieve allergy during pregnancy 
Improve intestinal health and promote immunity for pregnancy mother and baby
Reduce risk of allergy for your baby
Relieve nausea and constipation dring pregnancy
---
Made in Taiwan
Servings Per Package: 30 sachets(2g/sachet) 
Instruction of use:Mix and consume with food and drink together. 
Suggested Dose: 
Under 3 years old, once a day, 1 sachet daily
Over 3 years old or adults, 2 sachets daily
Storage: Store in a cool and dry place to avoid high temperature and direct exposure of sunlight.
---
This product is not registered under the Pharmacy and Poisons Ordinance or the Chinese Medicine Ordinance. Any claim made for it has not been subject to evaluation for such registration. This product is not intended to diagnose, treat or prevent any disease.