NEWEDO KW-GY05B installation-free folding all-round quick-drying sterilization dryer|drying artifact | intelligent timing
Brand: NEWEDO
Model: NEWEDO-DRYER
Folding, portable and free of installation, it occupies no more than an A4 area, and can be easily stored in a small place.
3D hot air circulation drying, the top outlet air convection drying, multi-directional diffusion of hot and soft wind, drying clothes without damage.
Ultraviolet +60° simulates the sun to sterilize deeply, making it more comfortable to wear.
Dual-mode drying, there are different drying modes for clothes of different materials, and delicate clothes can be dried with confidence.
7-hour intelligent timing, automatic stop at the point. Equipped with temperature control protection device, the power will be automatically cut off when the temperature is too high.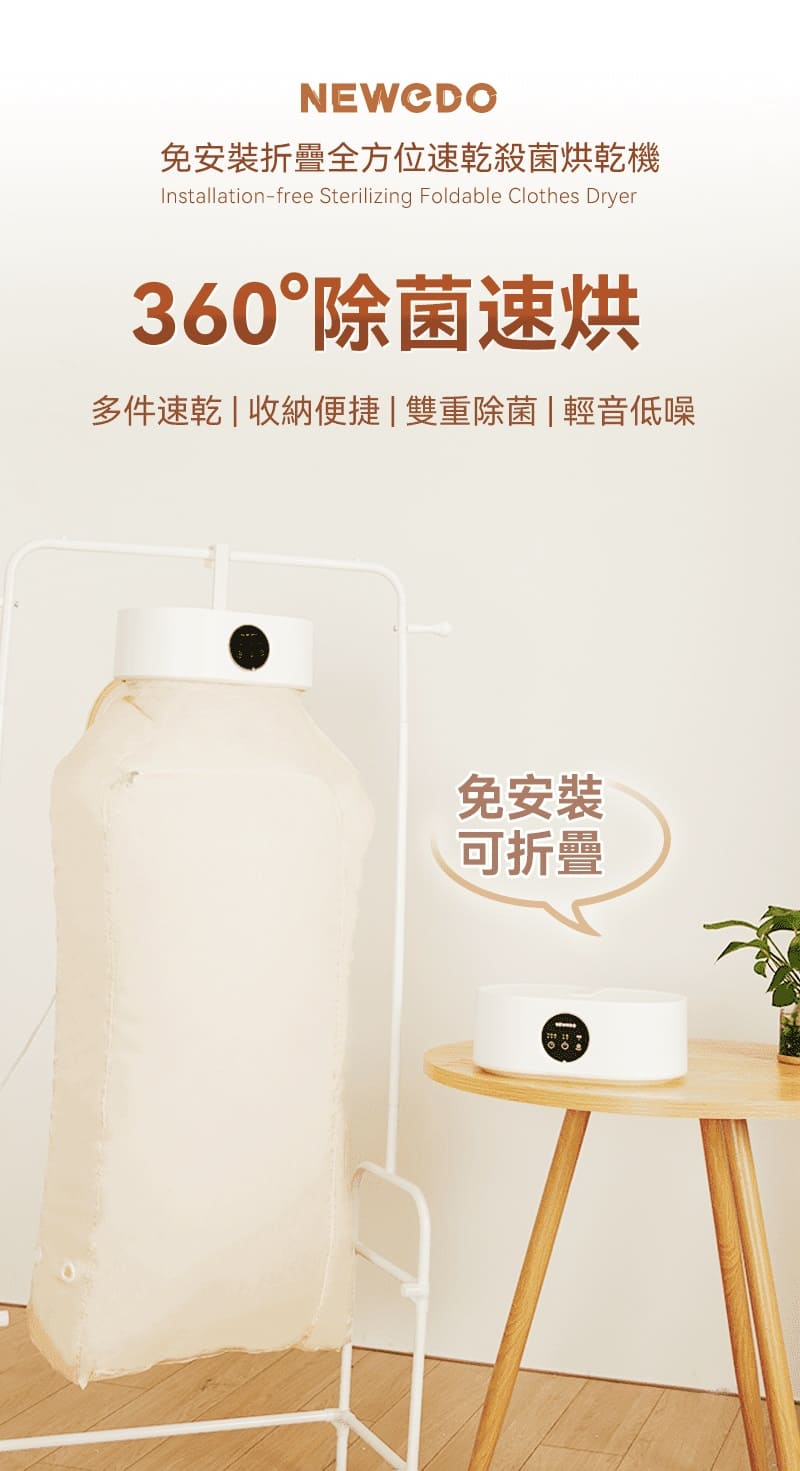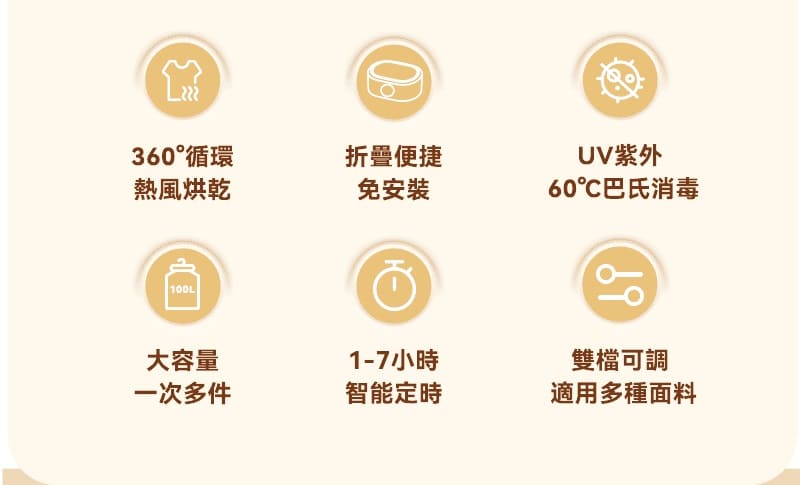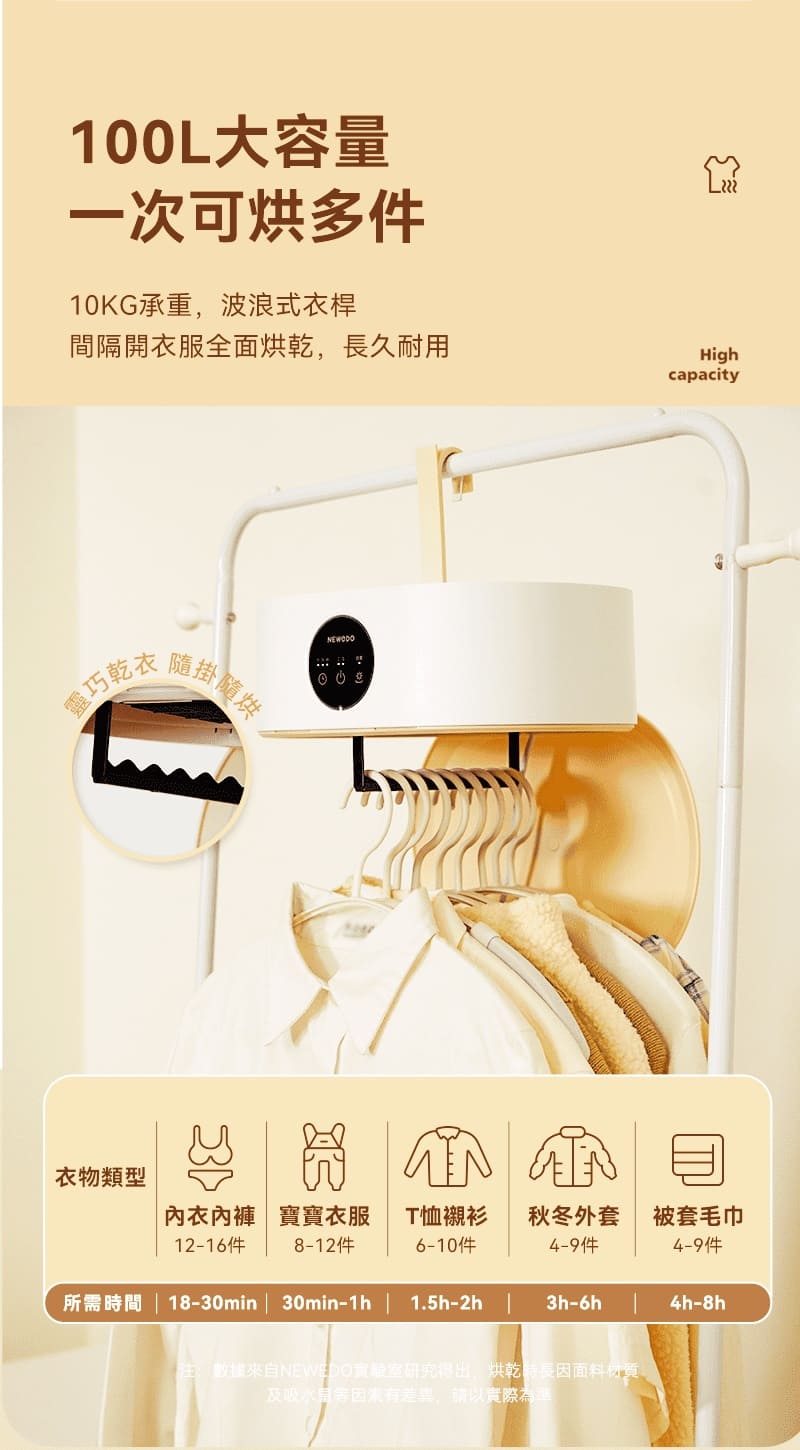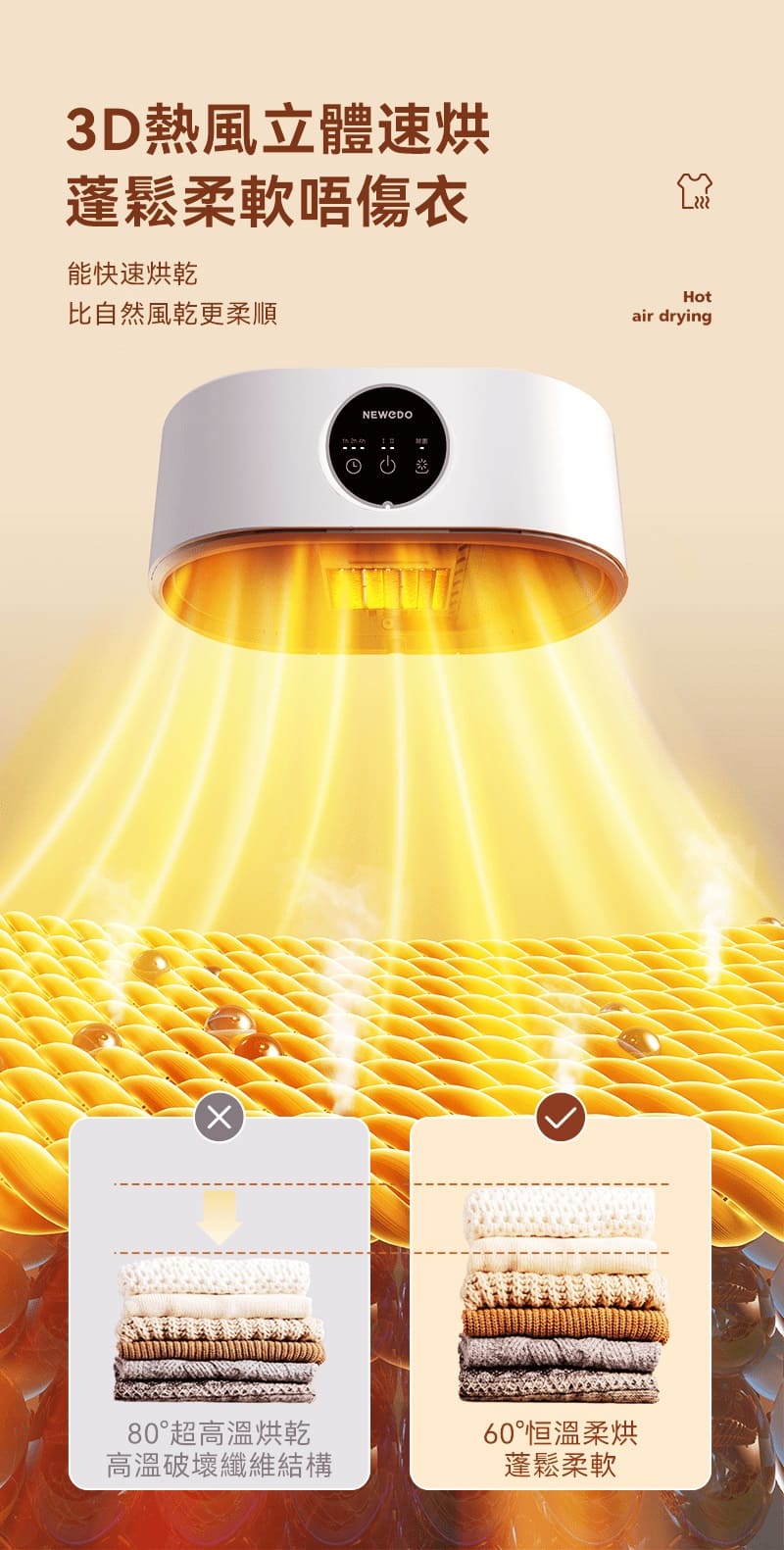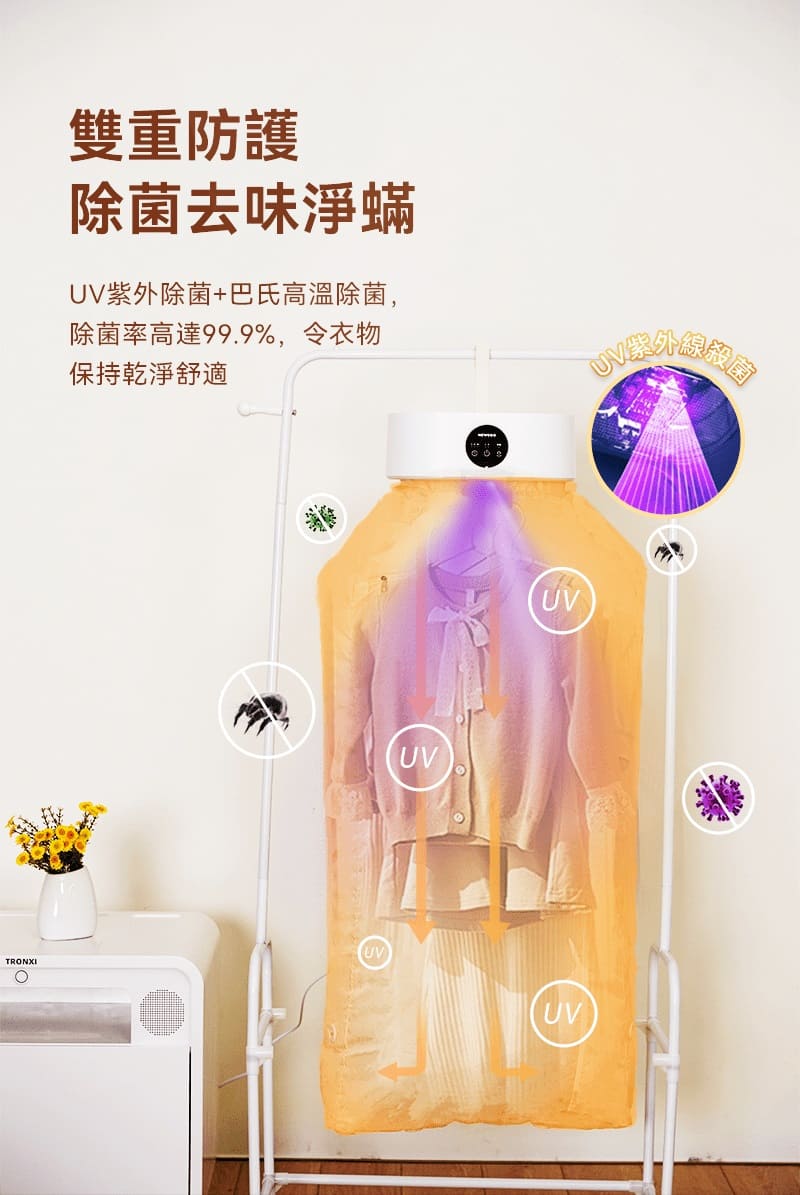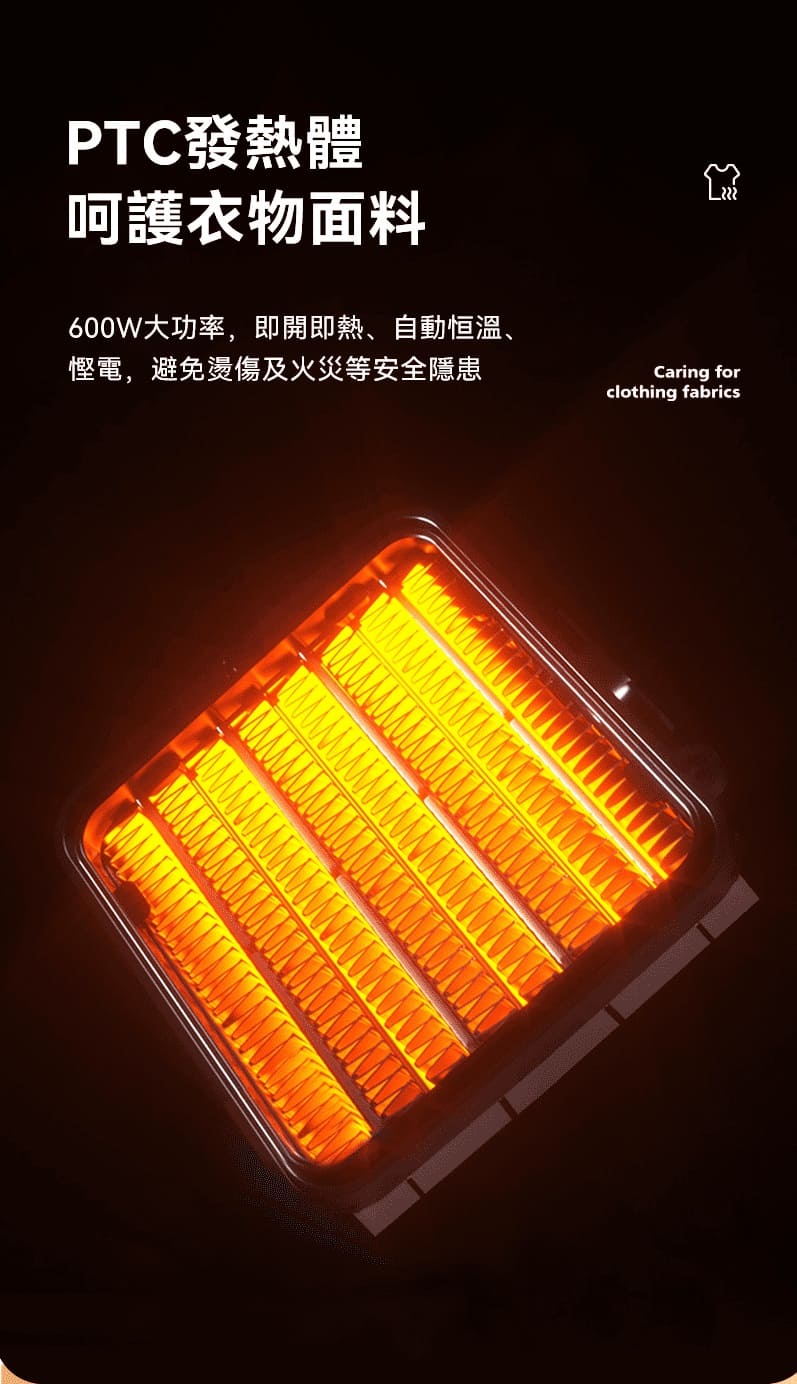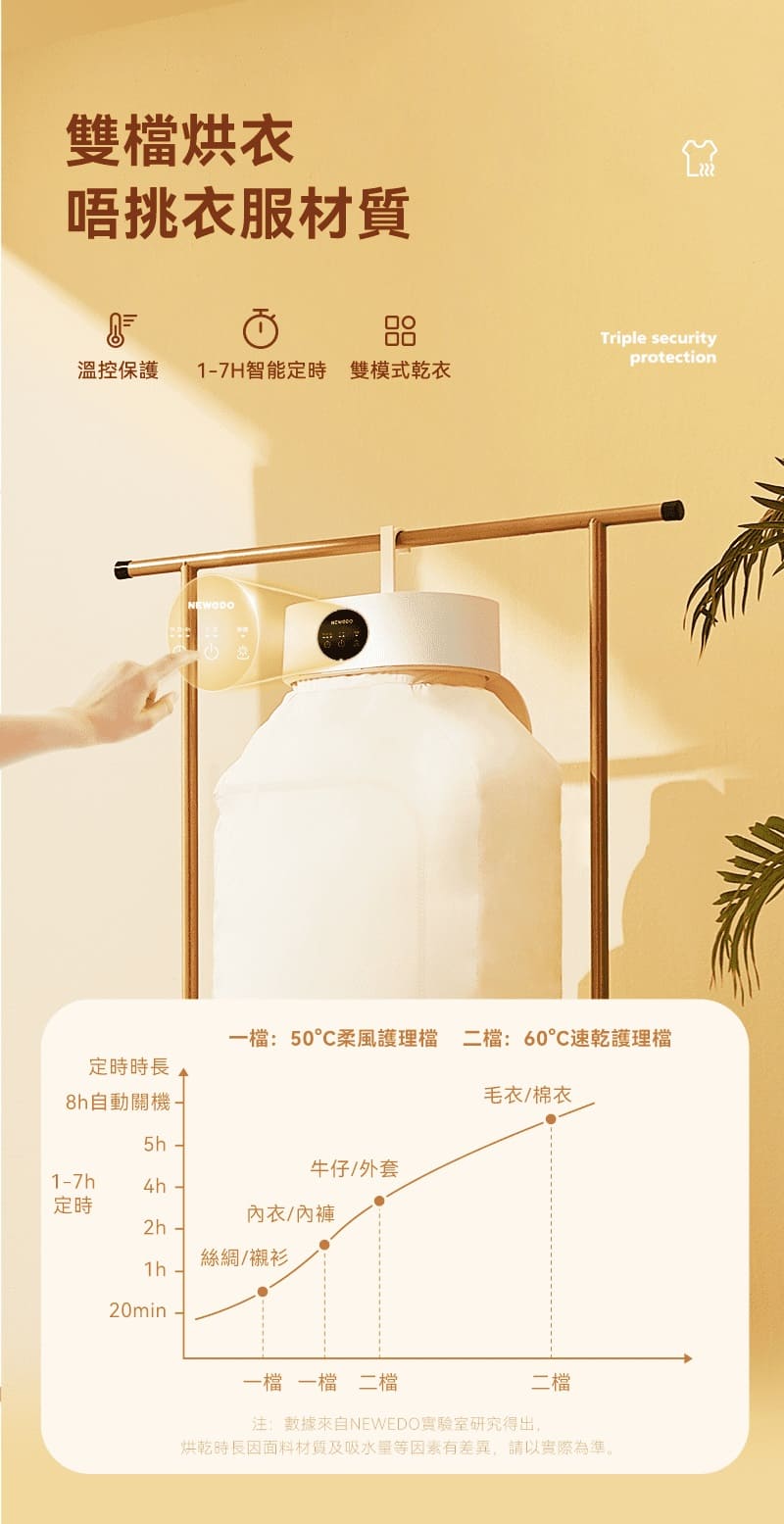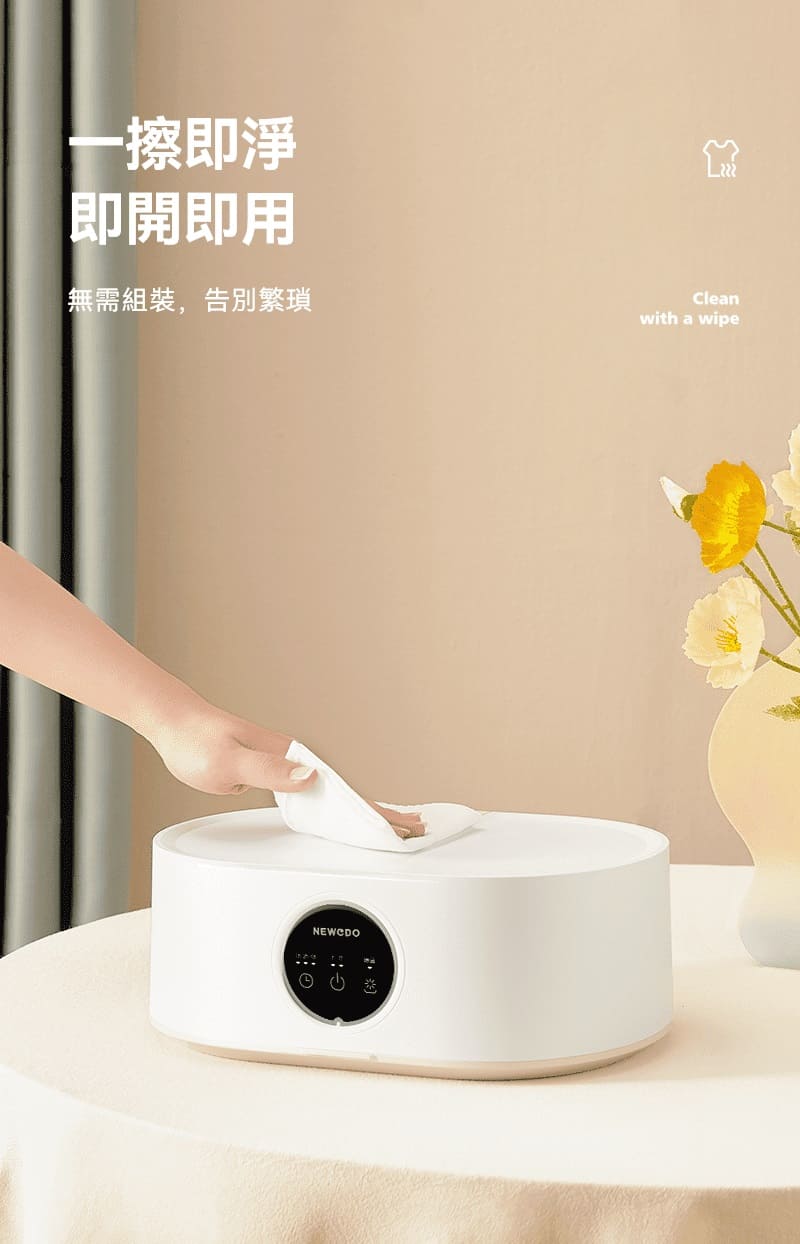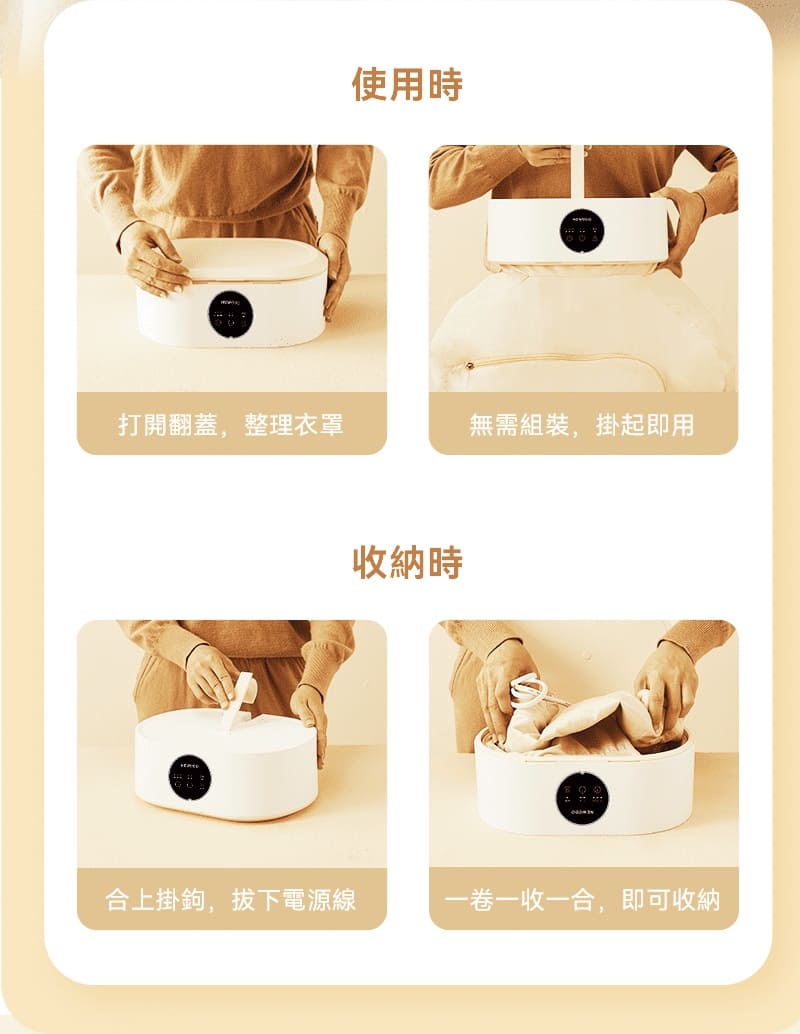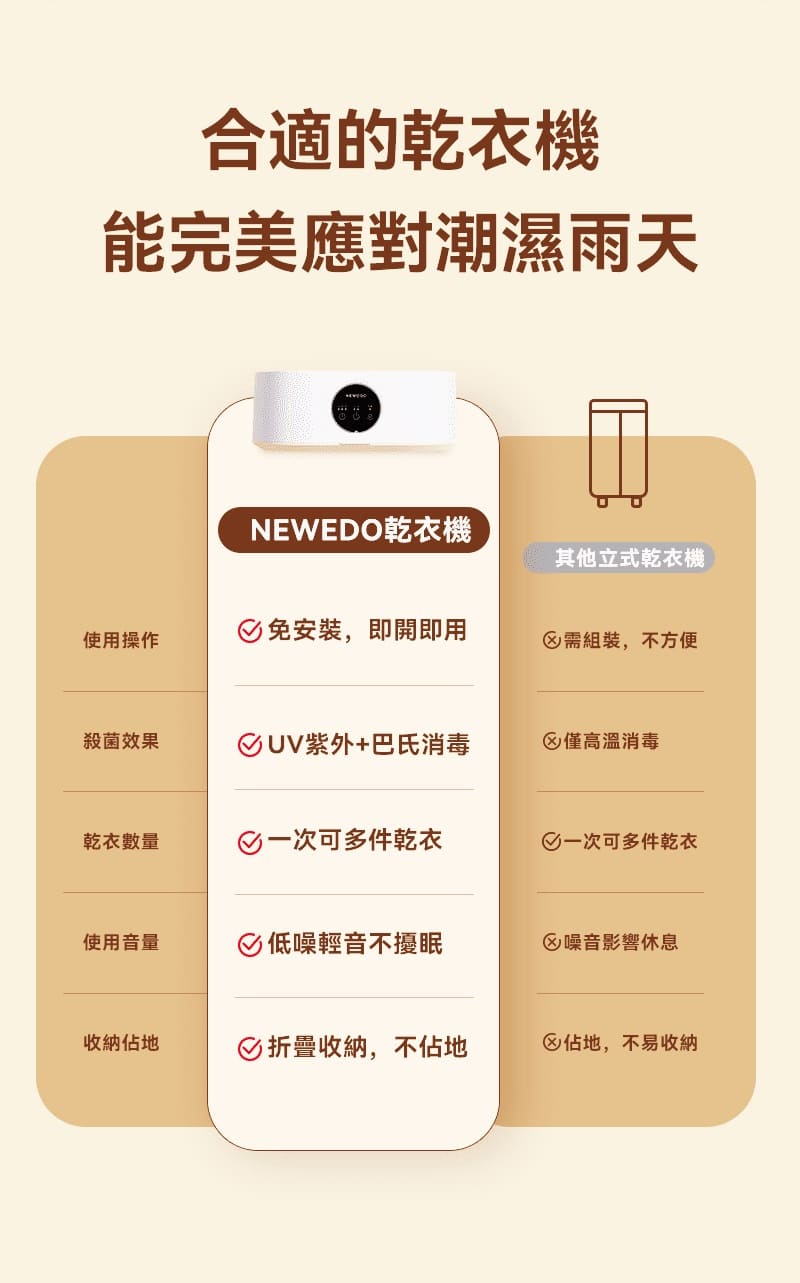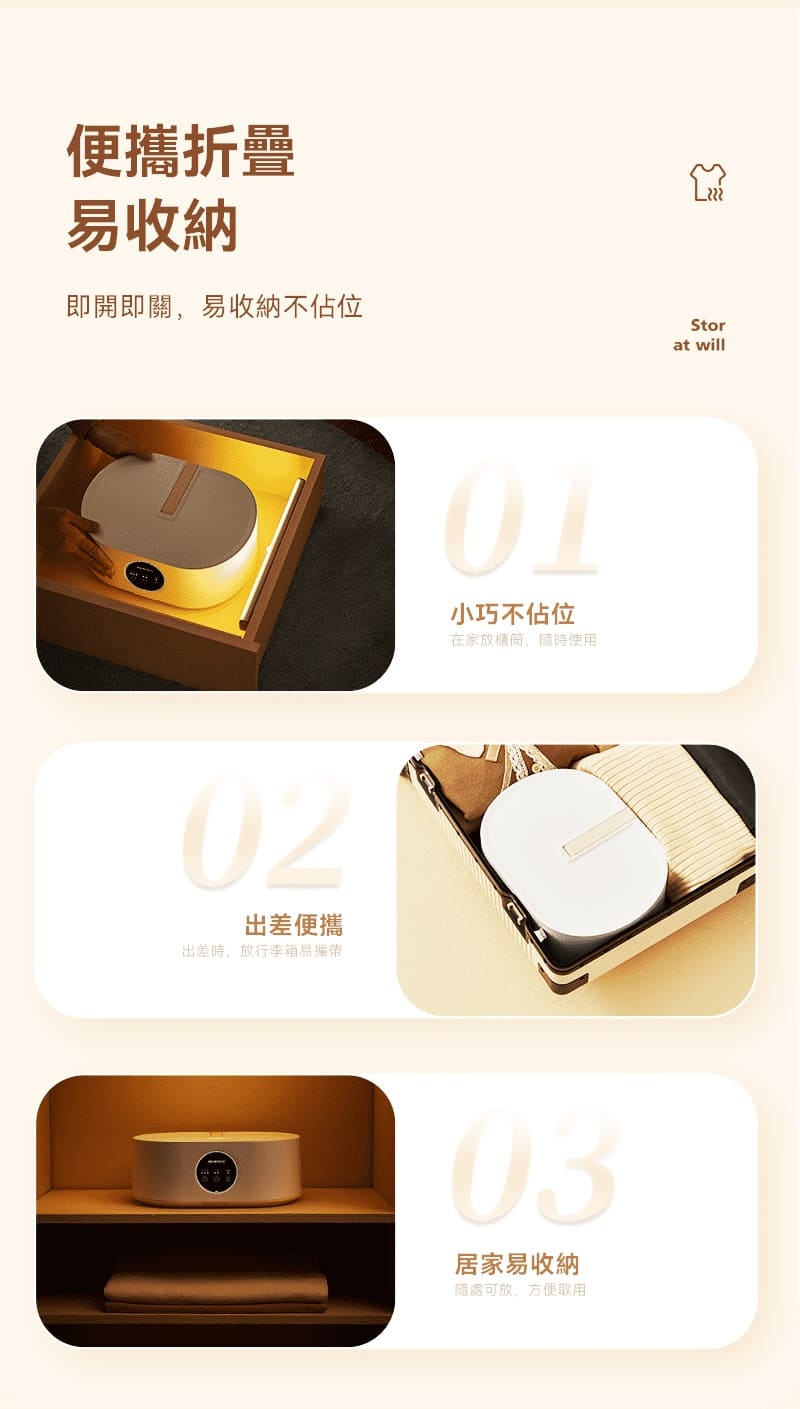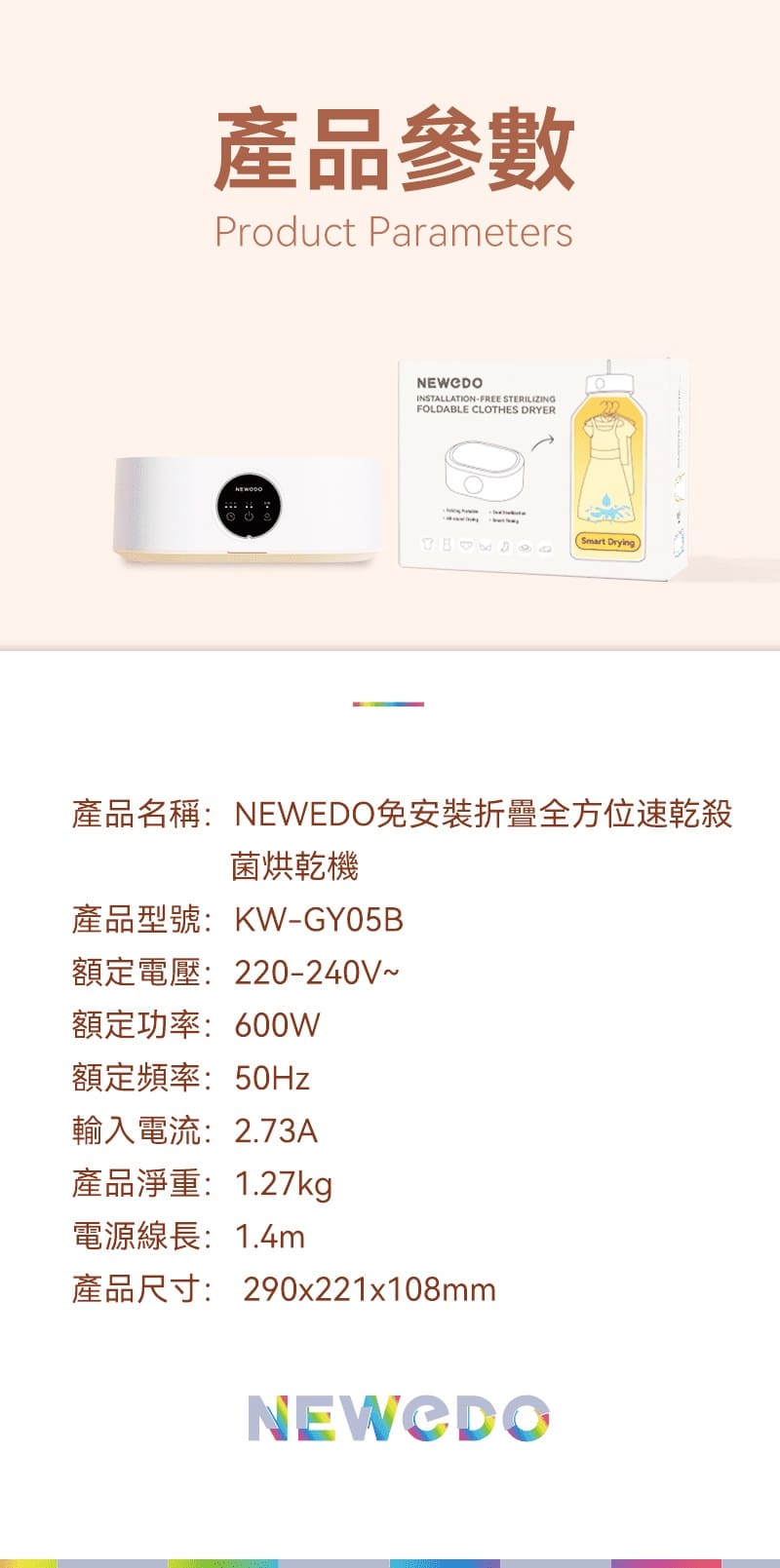 Model: KW-GY05B
Product material: ABS+PTC
Rated voltage: 220V
Input current: 2.73A
Rated power: 600W
---
Commodity size: 290x221x108mm
Expanded size: about 1100x660x180mm (including cloth bag)
Product net weight: 1.27kg
Accessories: Dryer, drying hood, instruction manual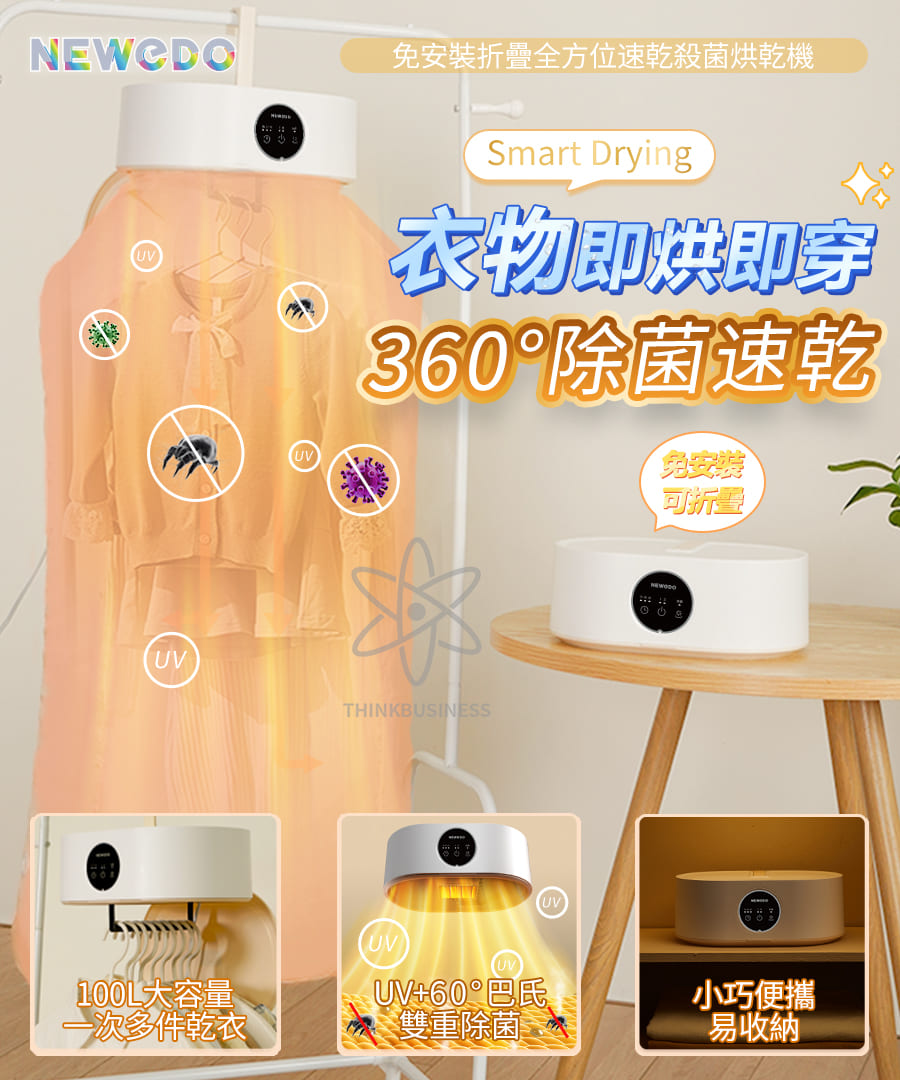 Authorized goods
Warranty Period : 1 Years