Mokkom Multi-functional Electric Heating Cup - Green
Brand: MOKKOM
Model: MOKKOM-HEAT-CUP-GR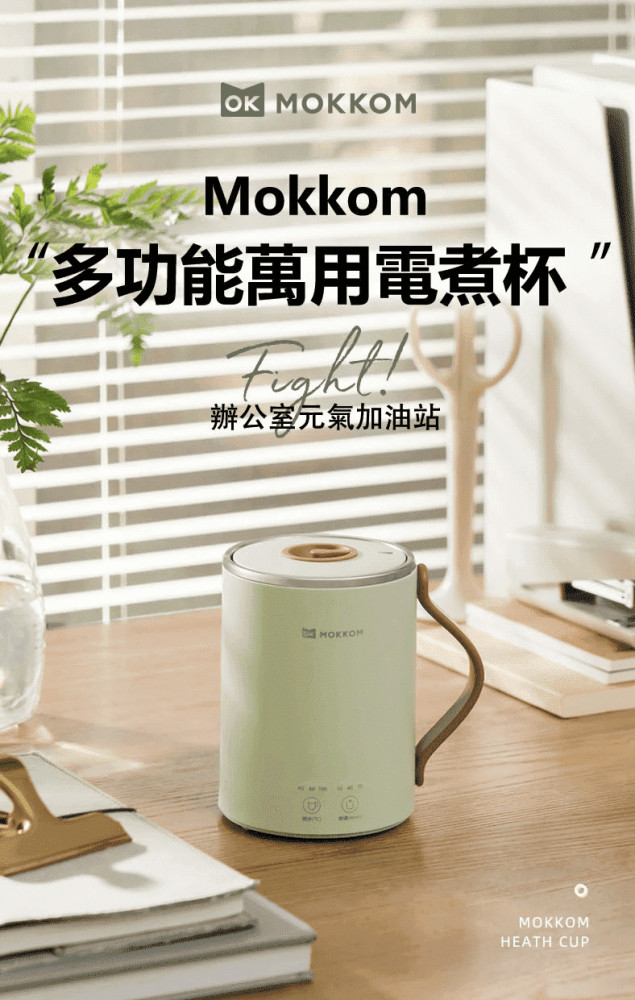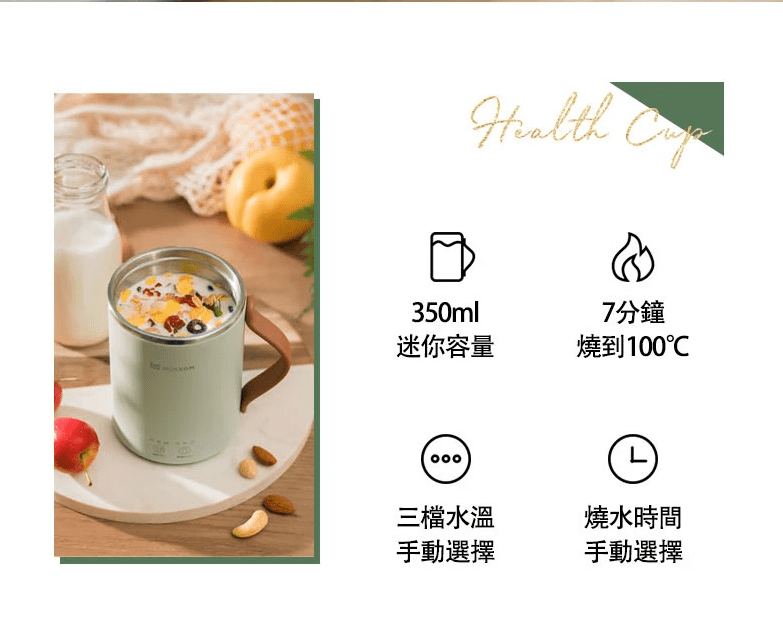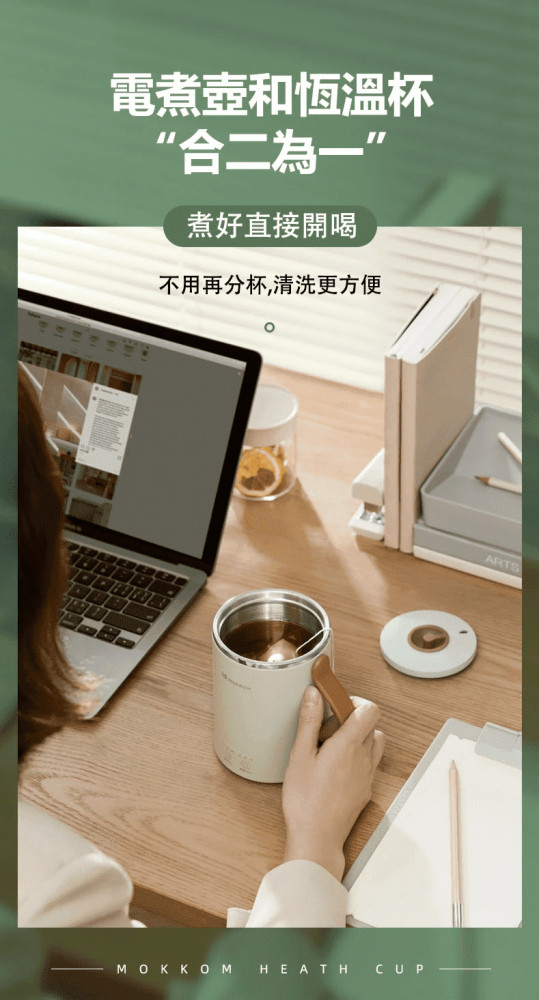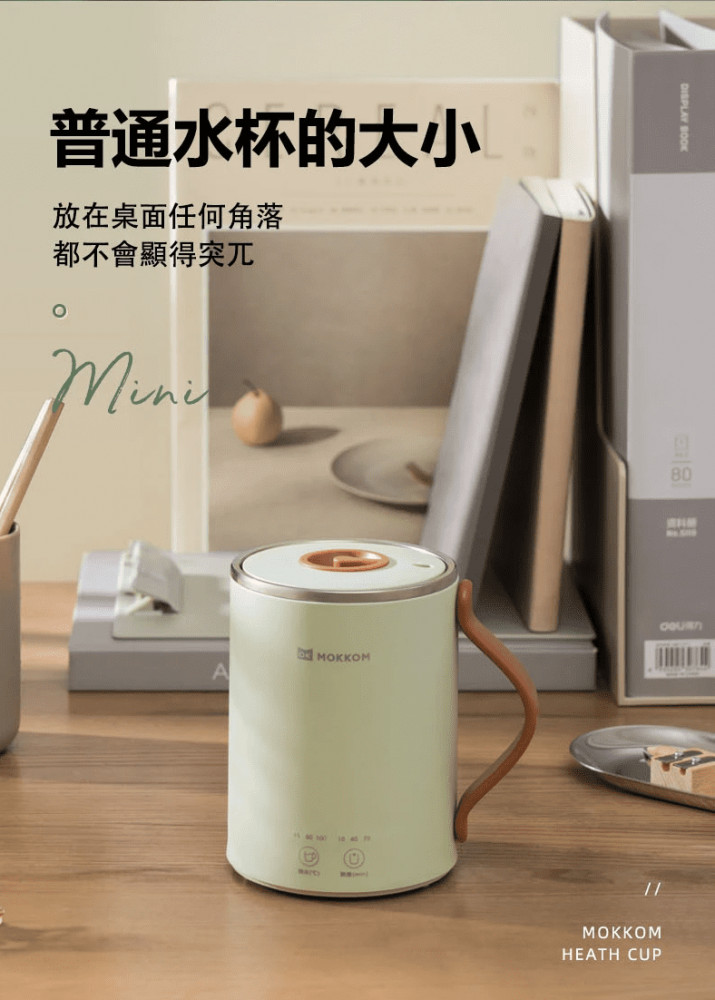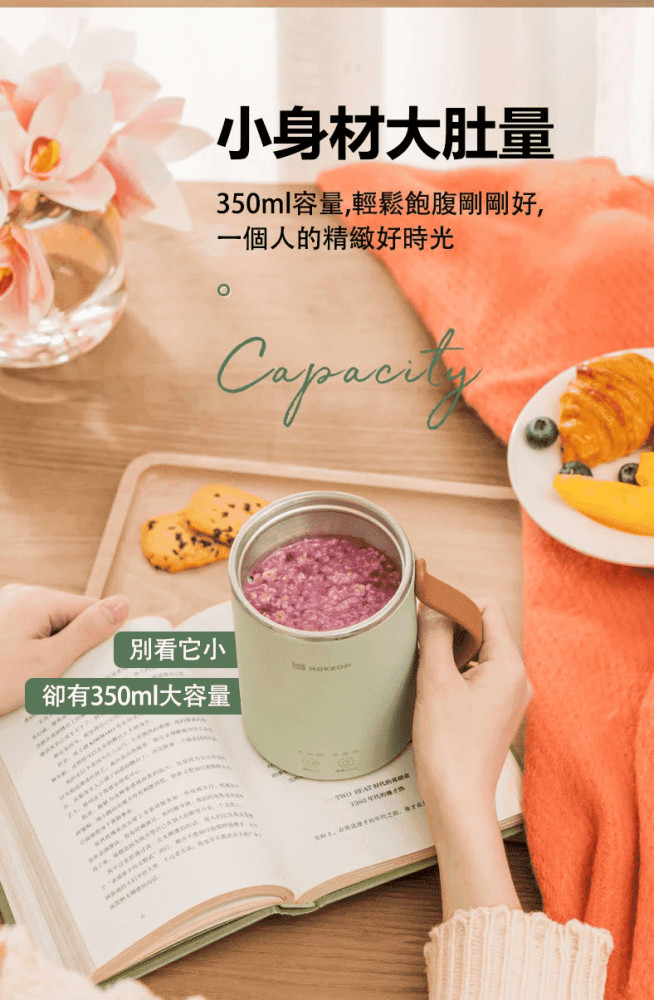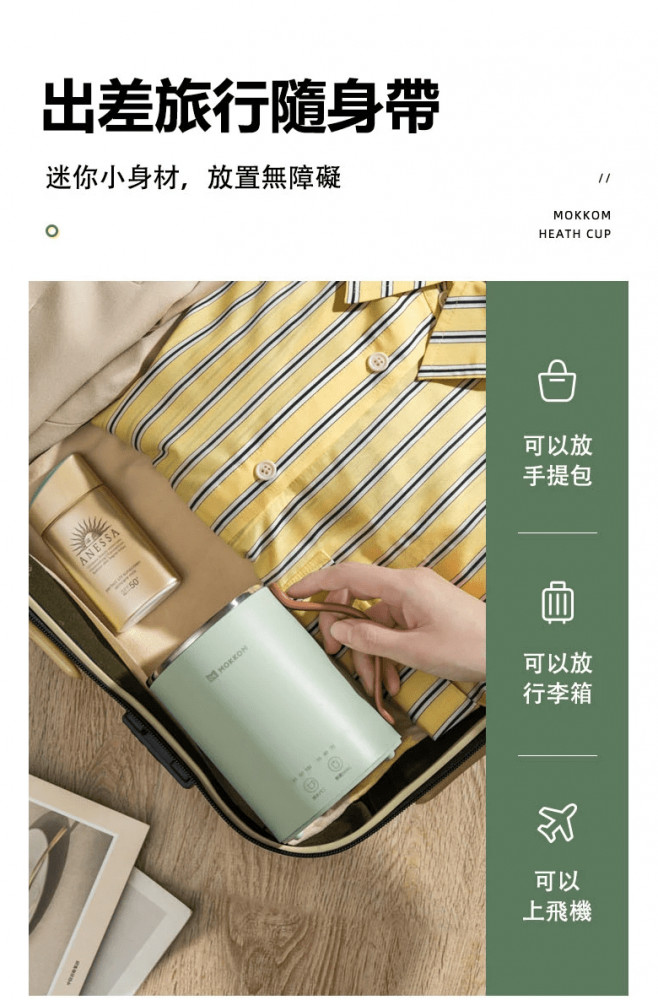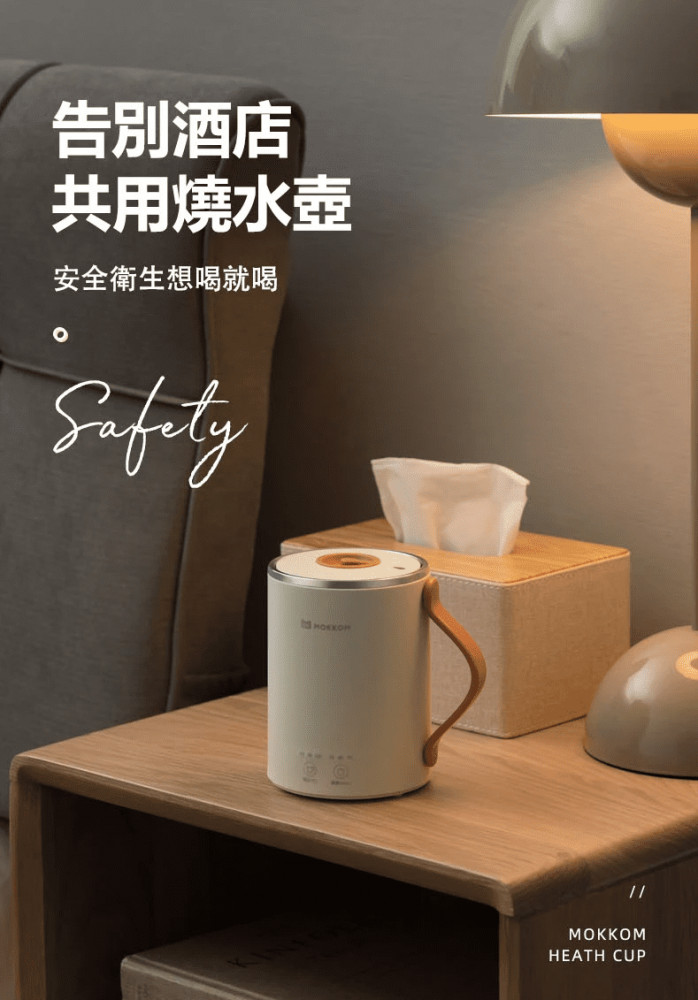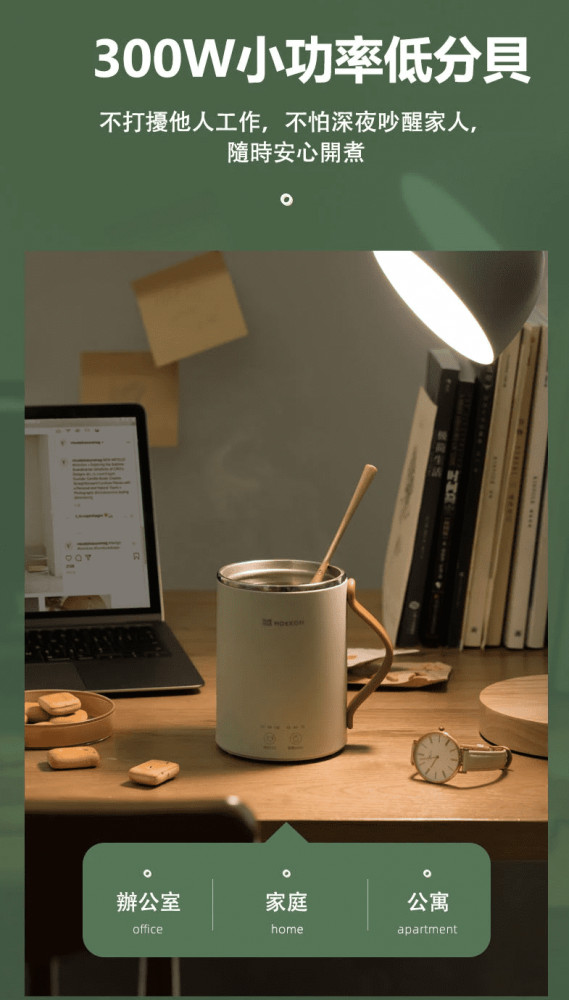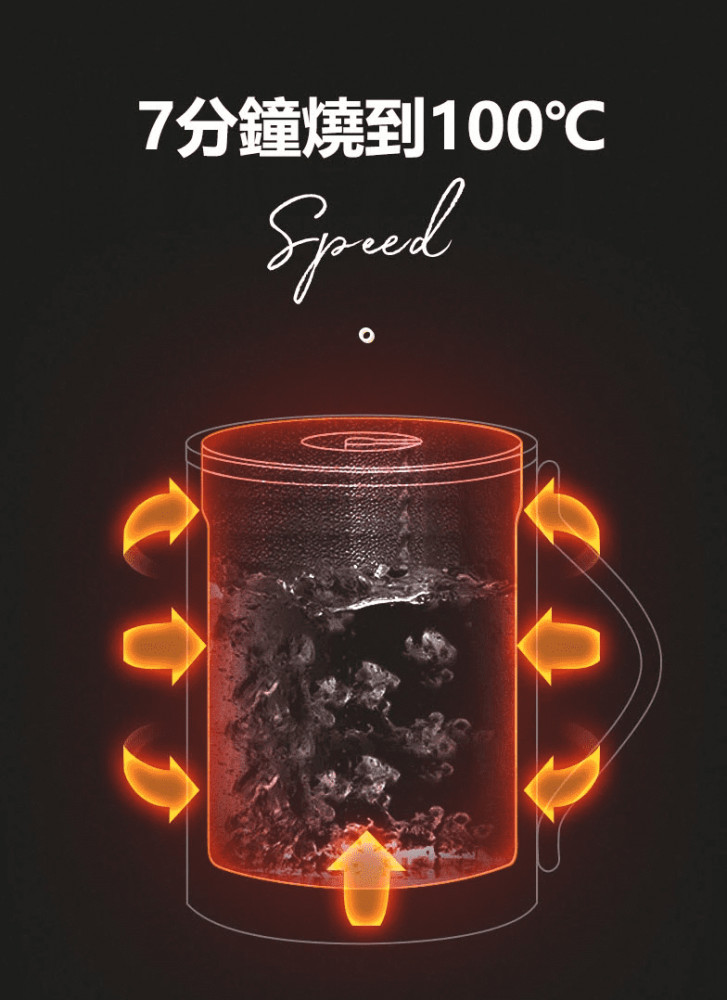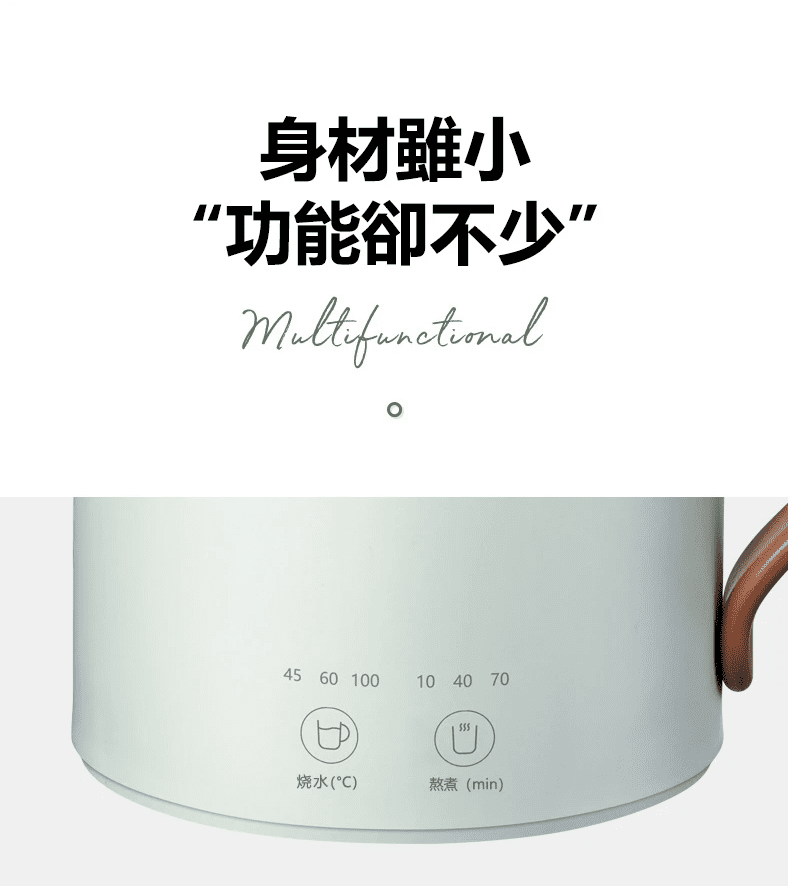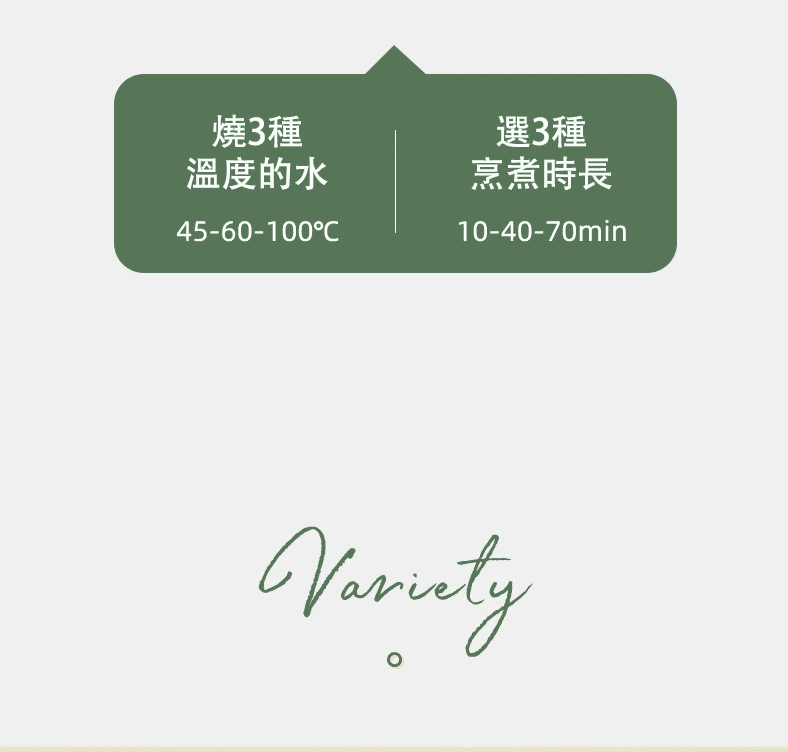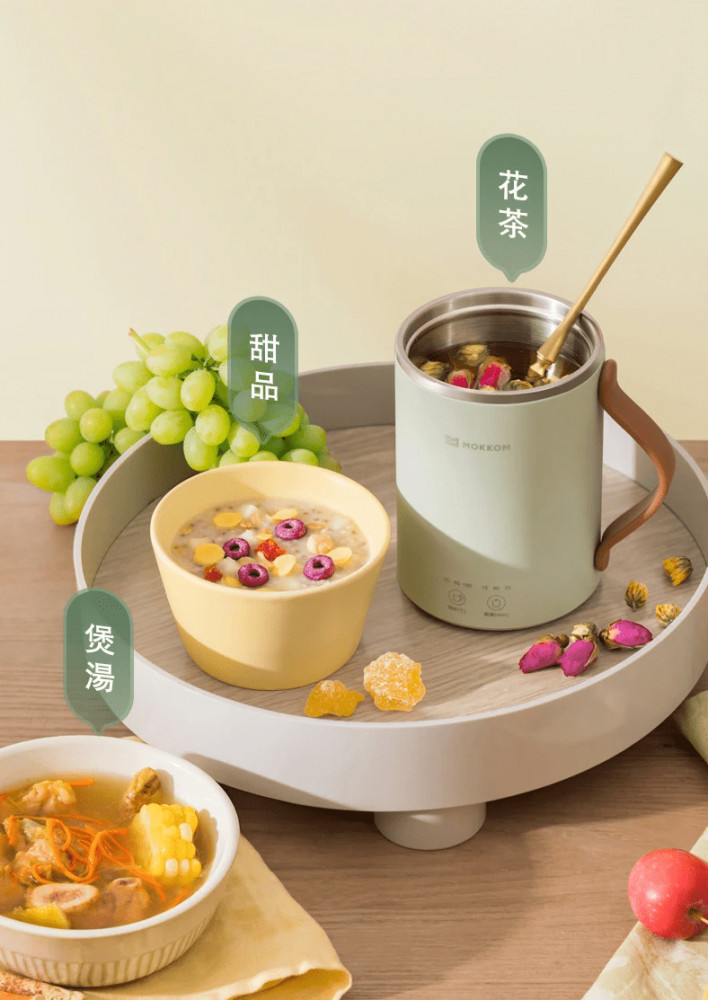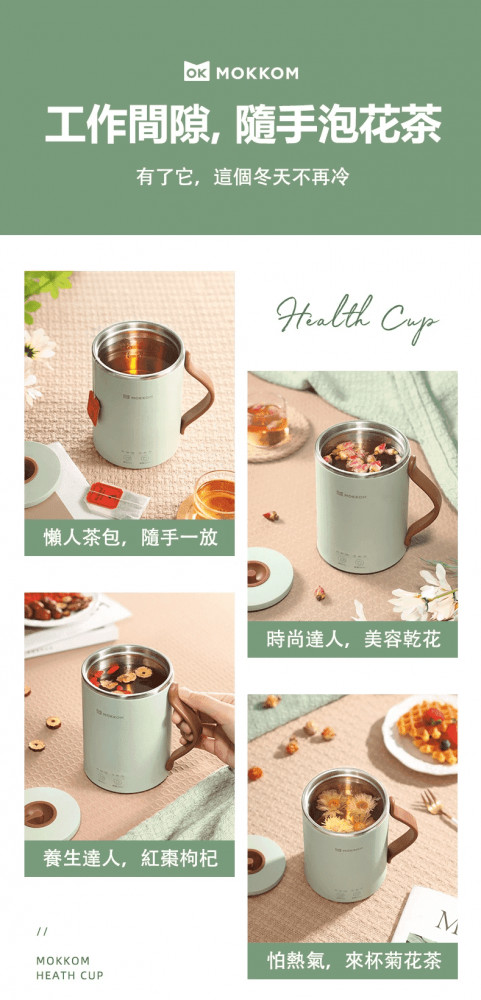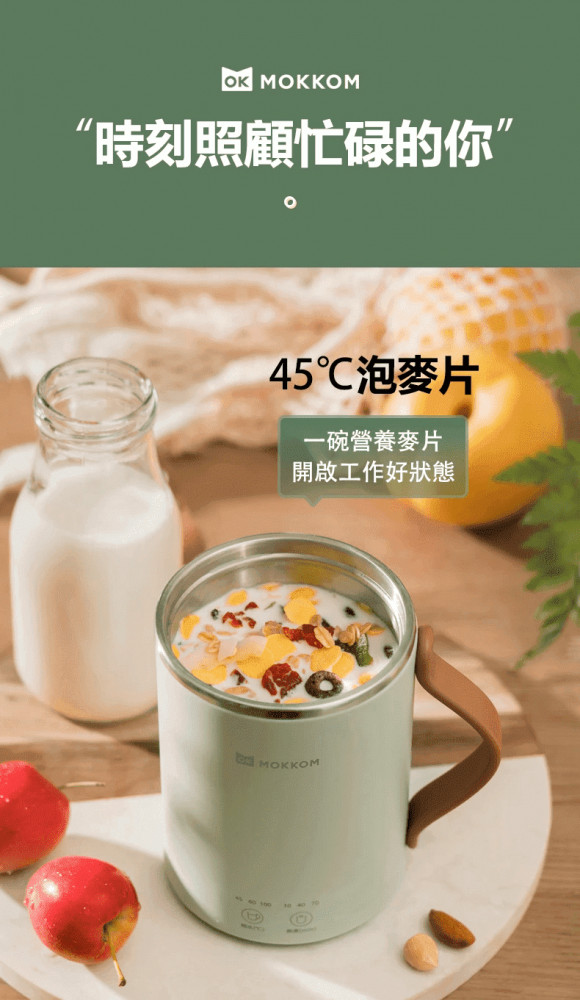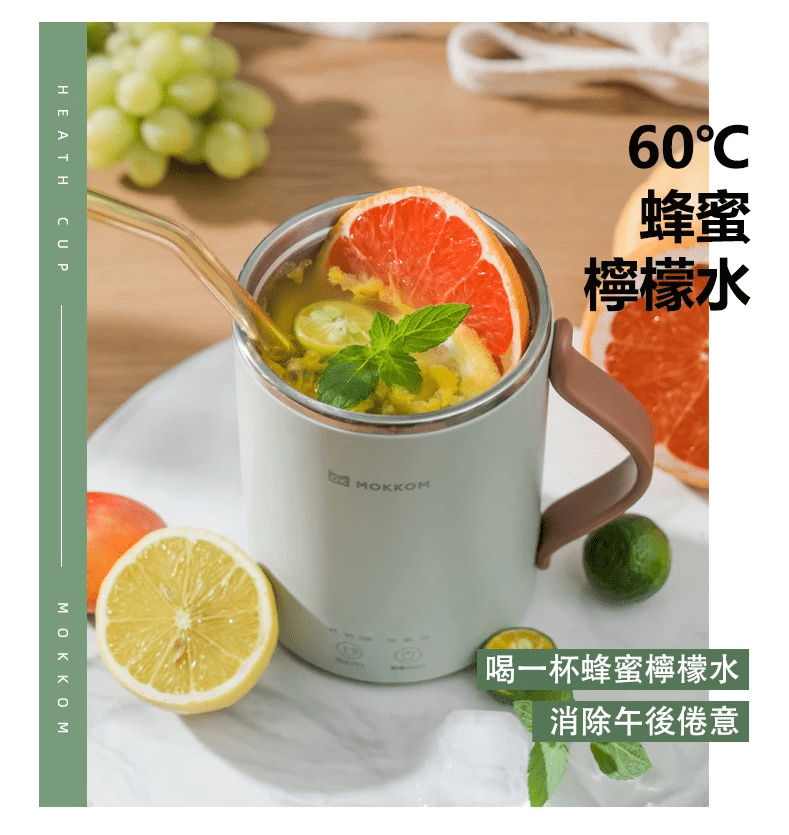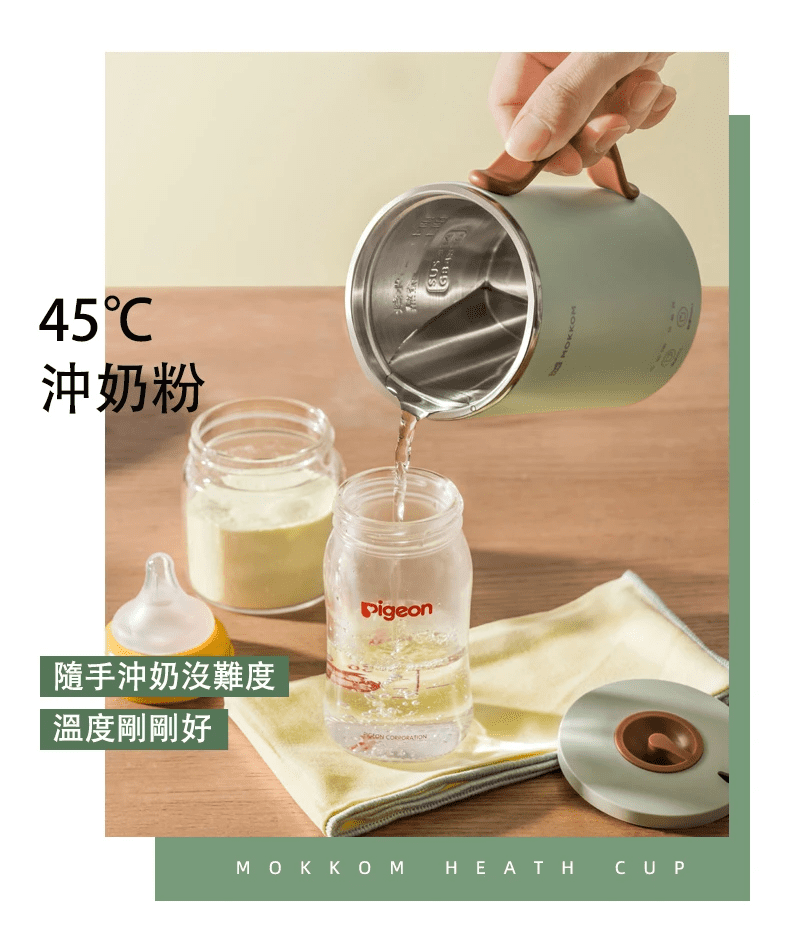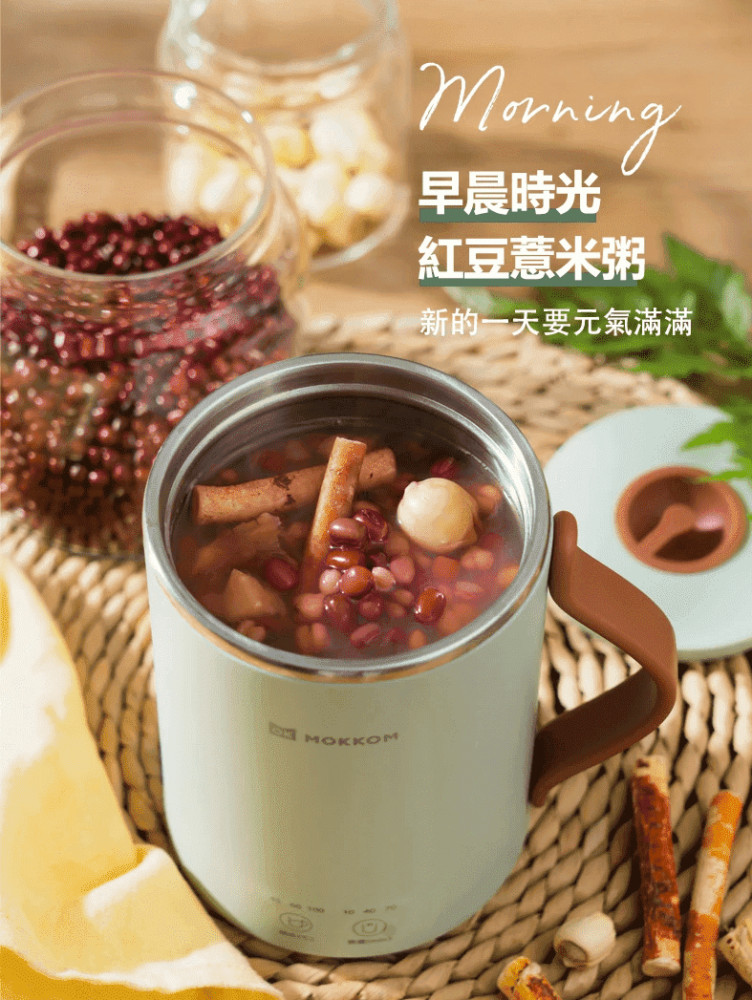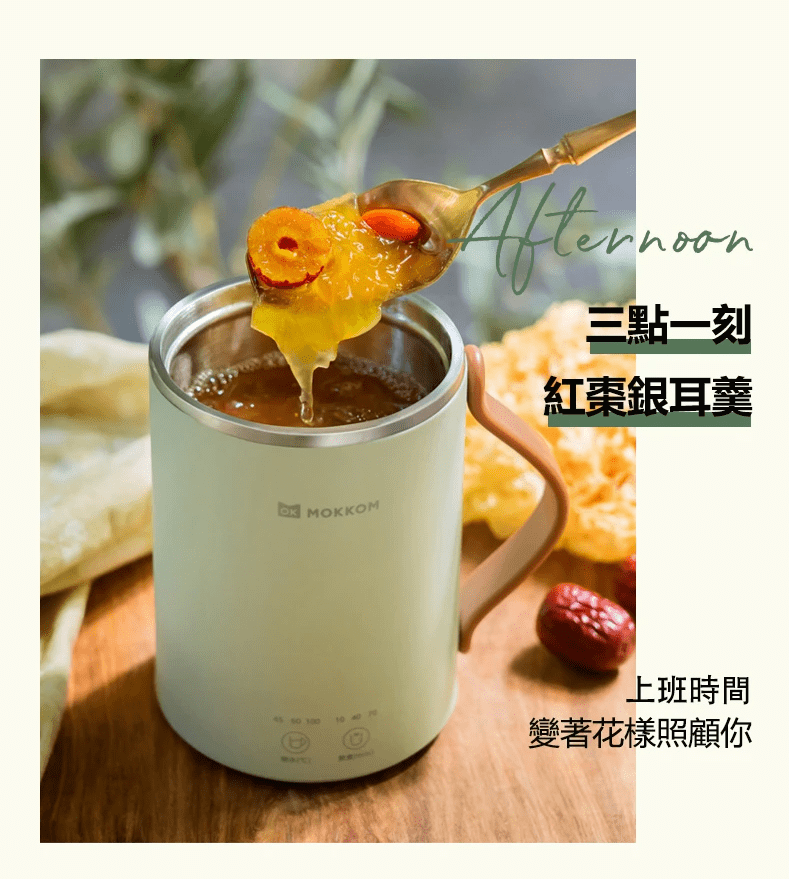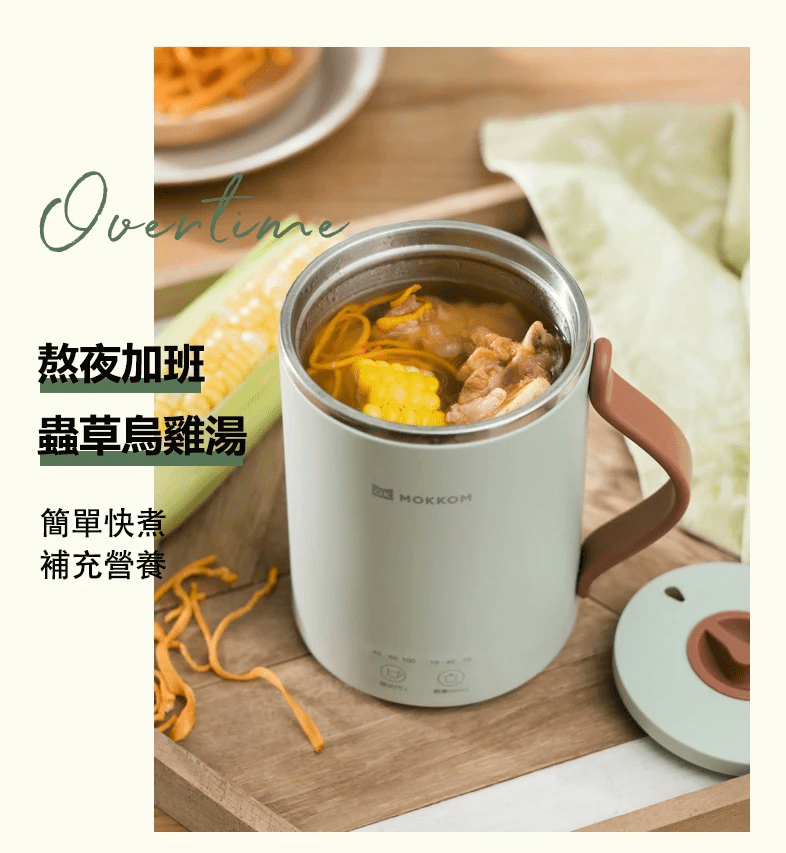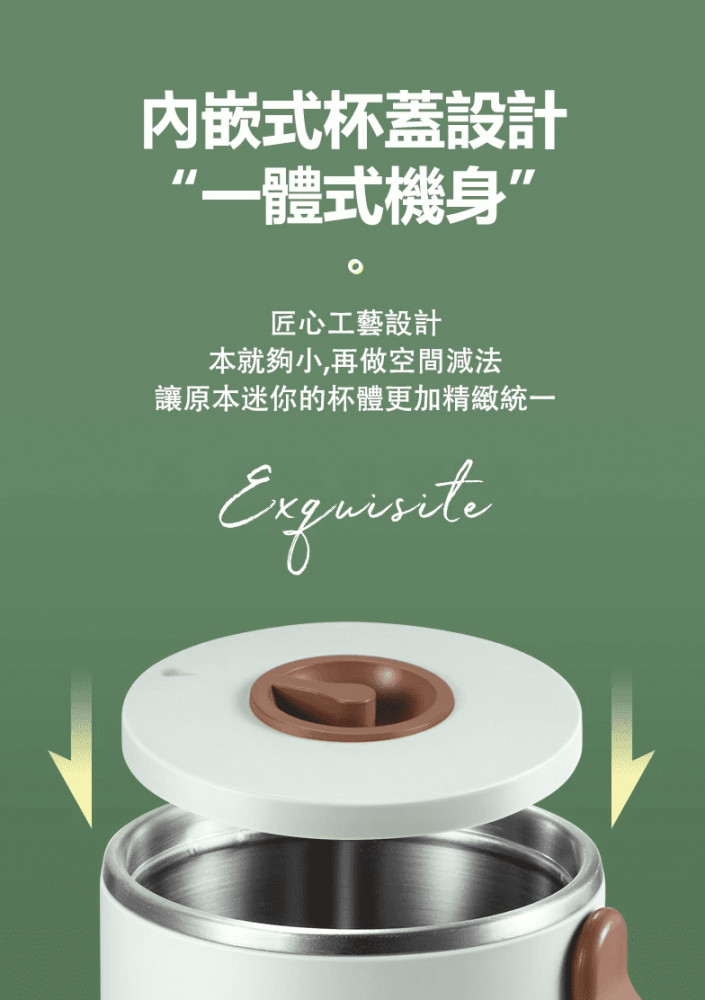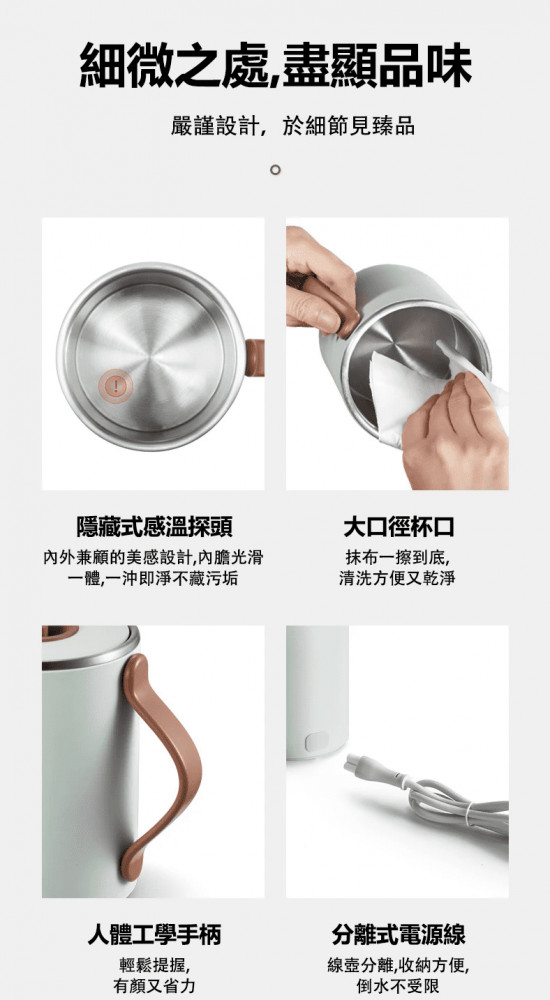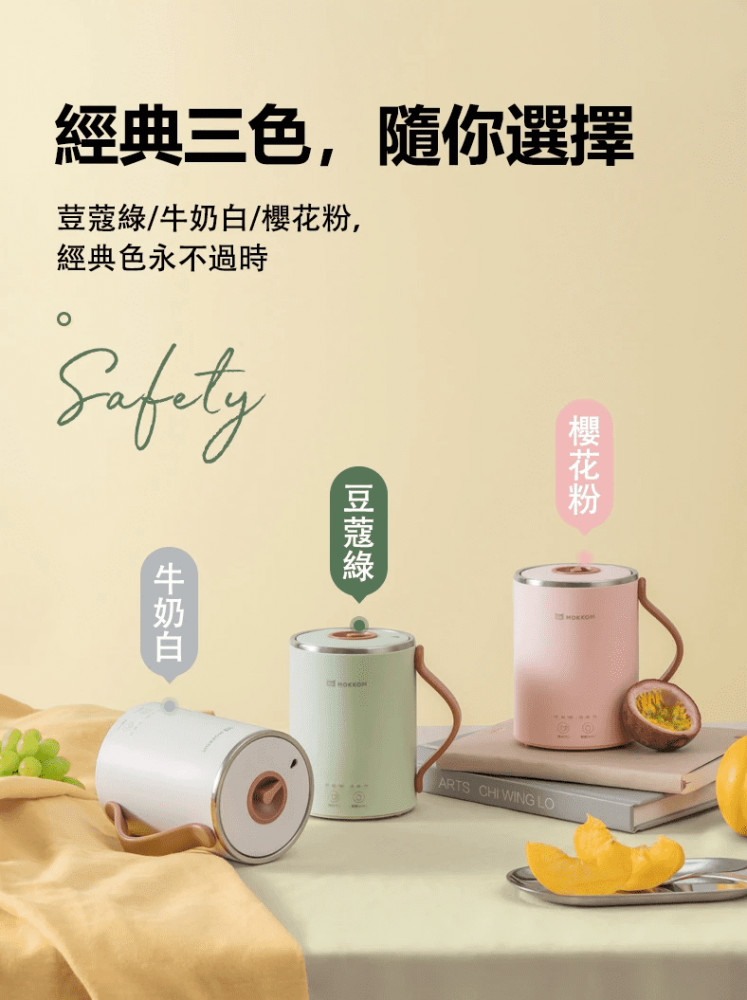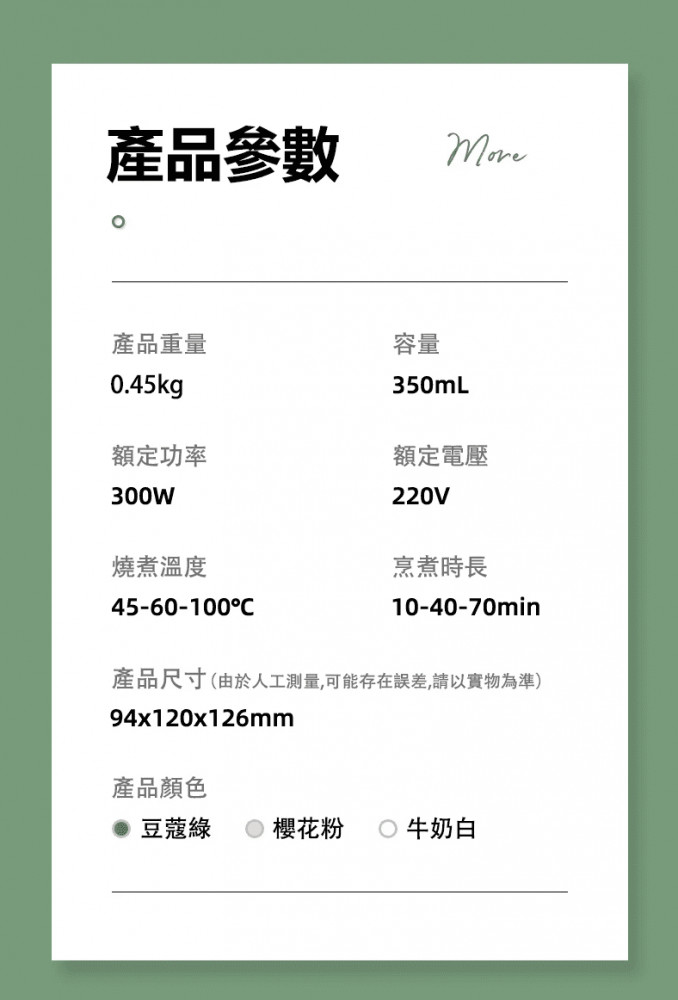 【Product parameters】
Brand Name: MOKKOM
Product name: Mokkom Multi-functional Electric Heating Cup - White
Capacity: 350ml
Color classification: Green, White, Pink
Power: 300W
Product size: 94*120*126mm
【Features】
The health pot and the water cup are combined into one, which is small and does not take up space. It is just right to use on the table. Although it is small in size, it is powerful

350ml hot water bottle + thermos cup combo, constant temperature stewing is convenient and worry-free, water temperature and time are three levels for you to choose

Quickly boil in 7 minutes, drink directly without changing the cup, you can easily cook desserts for breakfast in the hotel office

Constant temperature milking, 8 hours heat preservation, 300W low power and low decibel, silent work

The large-caliber cup mouth is easy to clean, and the separated power cord is safely stored, suitable for safe and sanitary elderly people

Seamless 304 stainless steel inner tank, only need a flush for cleaning

One-piece design, easy to store, convenient to carry on business trips

No need to divide the cups, cleaning is more convenient
【Precautions】
The lid of the cup has vent holes, please do not get burned.

When the amount of water exceeds the water level, and when cooking porridge and beans, someone needs to be supervised to avoid overflow.

When cooking viscous food, you need to stir intermittently to avoid sticky bottom.

Do not put the product in the disinfection cabinet, dishwasher or dryer.

Do not lift the whole machine with the lid to prevent the cup from slipping off.

Do not immerse the machine in liquid, and do not directly rinse the surface of the cup with water. If water enters the surface, please stop using it, and wait for the power socket to dry and dry before using it to avoid short circuits.

After making it, please cut off the power before eating or pour out the food.
Authorized goods
Warranty Period : 1 Years