Meresoy Pro 30 Wireless Deep Tissue Massage Gun - Carbon Black
Free Icepray Hydrating Mist
Brand: meresoy
Model: MERESOY-PRO-CBK
Buy Meresoy Pro 30 Wireless Deep Tissue Massage Gun - Black/Carbon Black at $1095 (RSP$1,288) and get Korea Icepray Hydrating Mist for Free.
Offer valid until 30 SEP, 2021. Available while stock lasts.
---
Meresoy Pro 30 Wireless Deep Tissue Massage Gun
Frequency: 1200-3200 Rp, 30 Gears
Speed: 1-30 Levels Touch Screen
Material: ABS + Silicone + Metal
Battery Capacity: 2500mAh Rechargeable Lithium Battery
Number of Massage Head: 6 Massage Heads
Charge Power: DC 25.2V/1A
Motor: 25W High Touque Brushless Motor
Working Time: 4-6 hours
Charging Time: 2.5-3 hours
Amplitude: 11mm
Certificate: CE, FCC
Charger Specification: UK
Noise Level: 35-50 dB
Warranty: 12 Months
Massage Area: Neck, Back, Shoulder, Waist, Leg, Arm, Joint, Spine
Voltage: 100-240V 50/60Hz
---
Product Features
Helps for relieves tight muscles, stiff backs and enhance blood circulation

Relieve muscle soreness and muscle fatigue caused by exercise, improve exercise performances

Helps prevent fasciitis which is a kind of painful and difficult to heal inflammation caused by adhesion between the fascia and muscles
---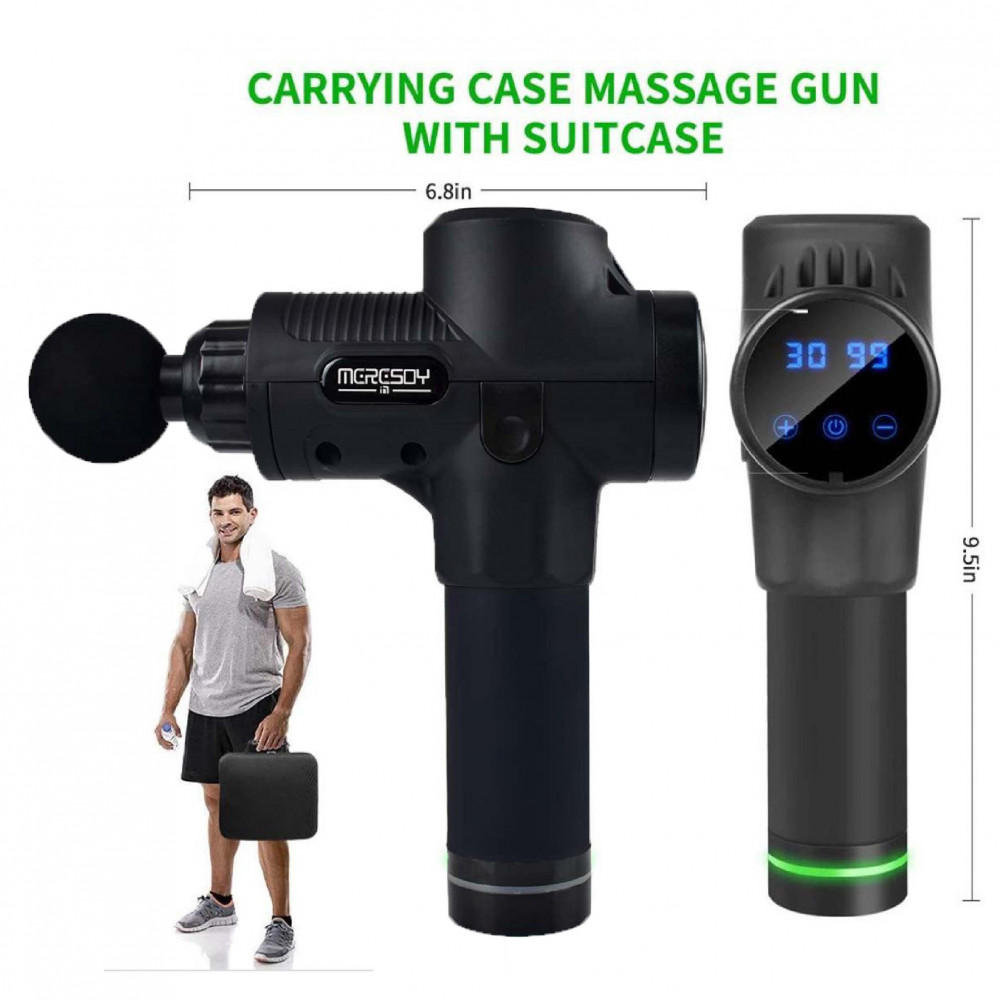 Professional Preclusive Massage
This deep tissue massage delivers stroke into muscles, which produce soften stiff muscle, improve blood flow and range of motion also helps to get rid of fatigue result in a relaxing effect, makes you feel better and relaxed.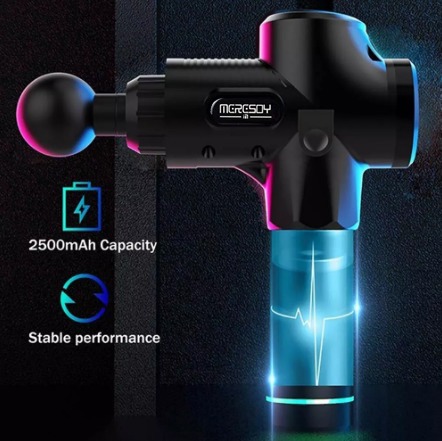 Fast & Effective Massager
Built-in 2500mAh rechargeable Long-Lasting lithium battery, last about 4-6 hours with once charge.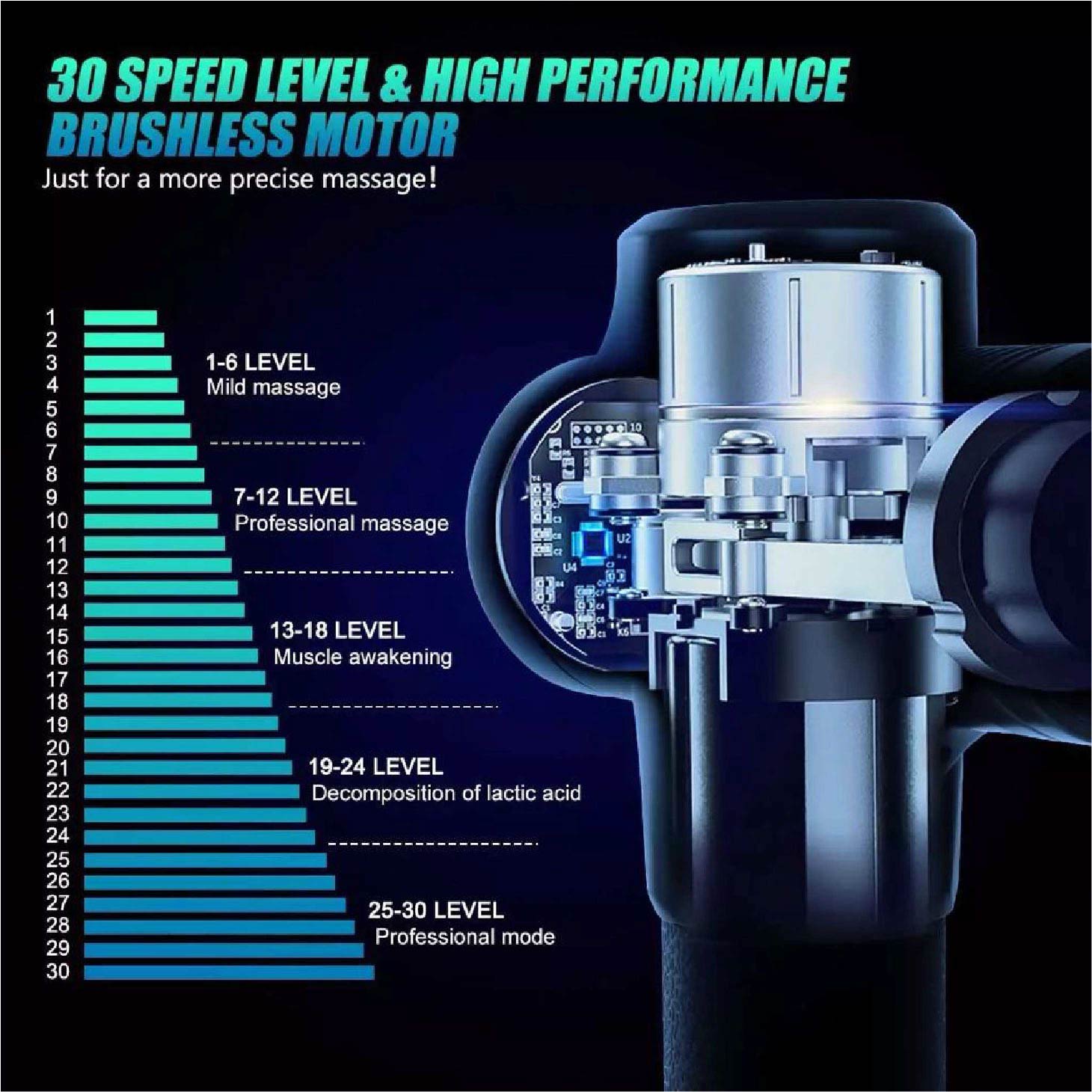 Powerful & Multi-functional
Brushless high-torque motor with a powerful blow, 30 different speed levels 1200 - 3200 RPM, meet your various muscle relaxation needs.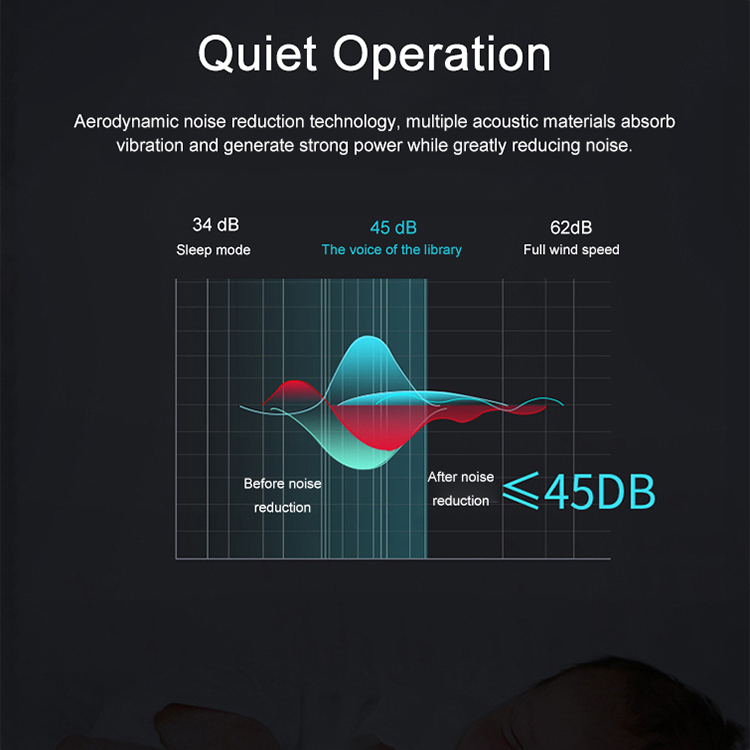 Lightweight & Quiet
Weight around 2.1lbs, easy to grab and operate, and feel comfortable in your hand. Military cutting-edge noise reduction technology, ensure a silent environment of low DB (35-50db).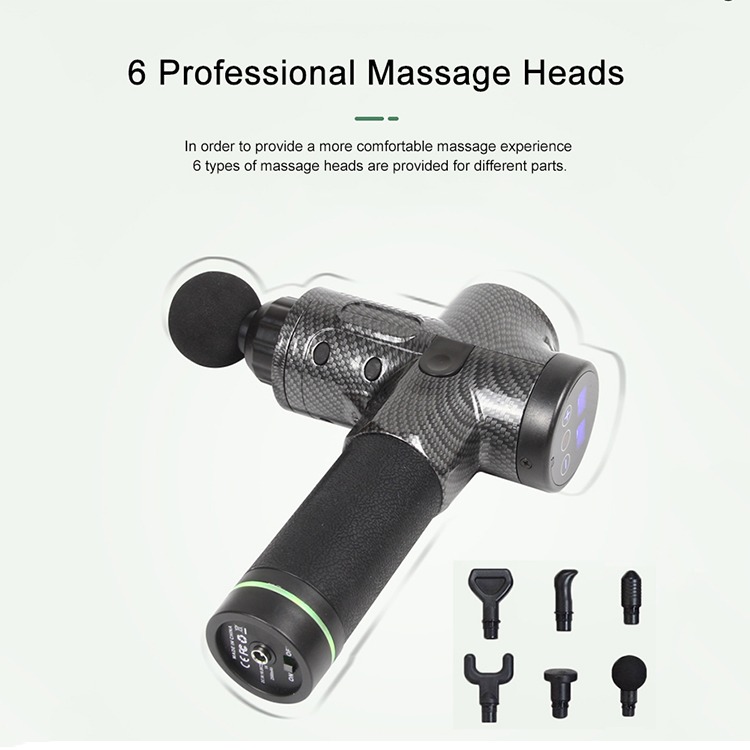 6 Type of Massage Head including
1 X Round head: Suitable for large muscle groups such as arms, back, hips, thighs, calves.

1 X Fork head: Suitable for neck, spine, Achilles, tendon.

1 X Flat head: Used for body massage and to help shape the muscles of the body relax.

1 X Golden finger head: for impact deep tissue, such as meridian, palm, foot bottom.

1 X Adze head: Used for sculpting and relaxing the abdominal muscles and pain point massage

1 X Bullet head: Suitable for impacting deep tissue meridians, palms, soles, etc
​
---
Note:
- Use: Only for soft tissue. Increases blood flow, and optimizes recovery. Achieve the same results as few hours of hand massage in just a few minutes.!
- It is advisable to use the same part multiple times for a total time of 3-5 minutes, and walk-in different positions according to the muscle texture. Generally, there is no need to apply too much external pressure, and it is good to keep the soreness at 6-8 minutes.
- Please stop using if you feel uncomfortable, and consult a physician for further advise