Meresoy Pocket Fascia mini massage gun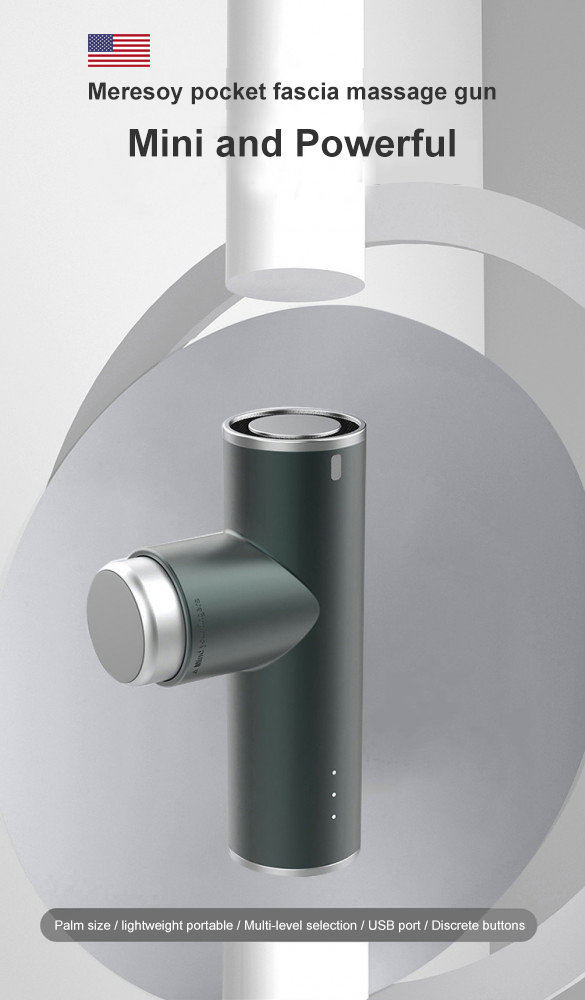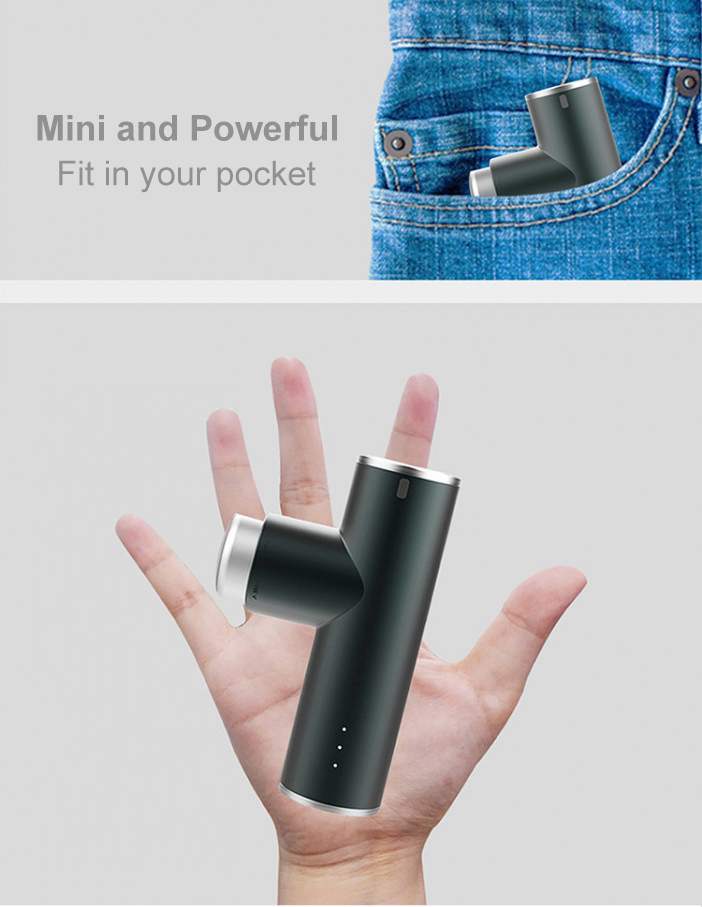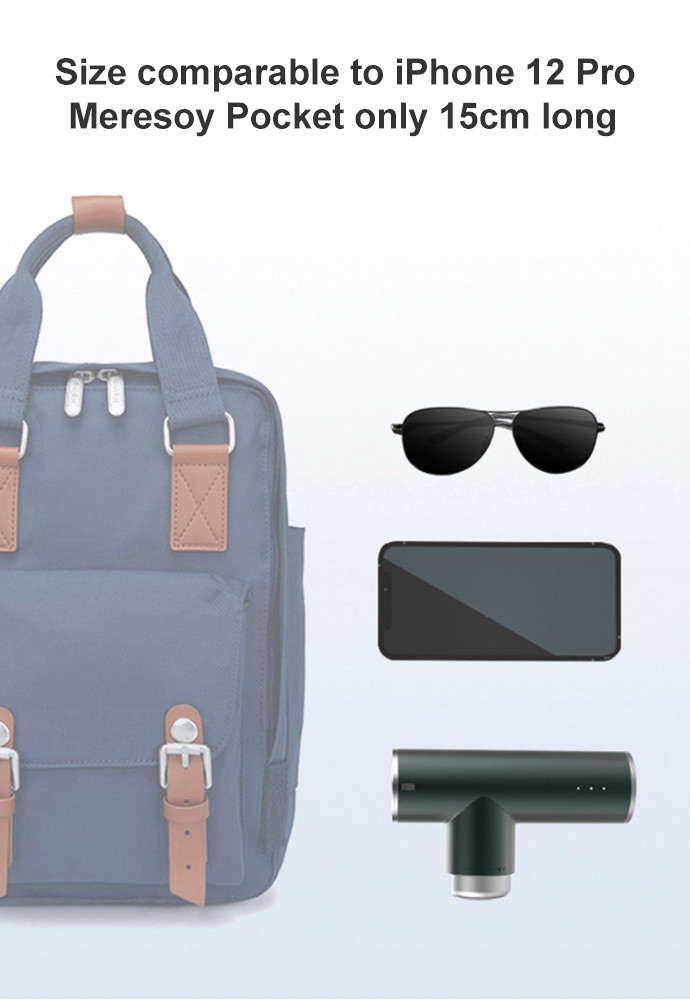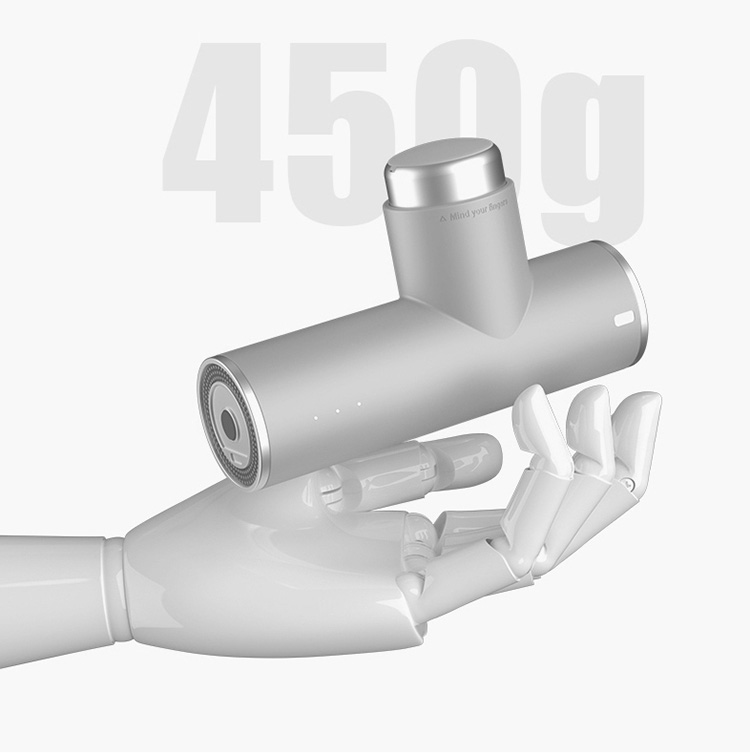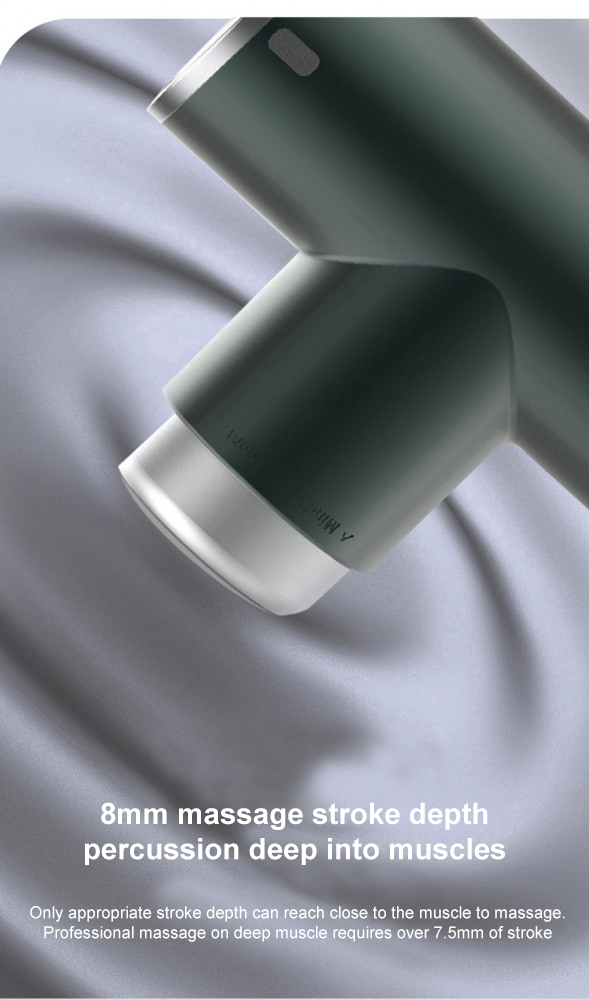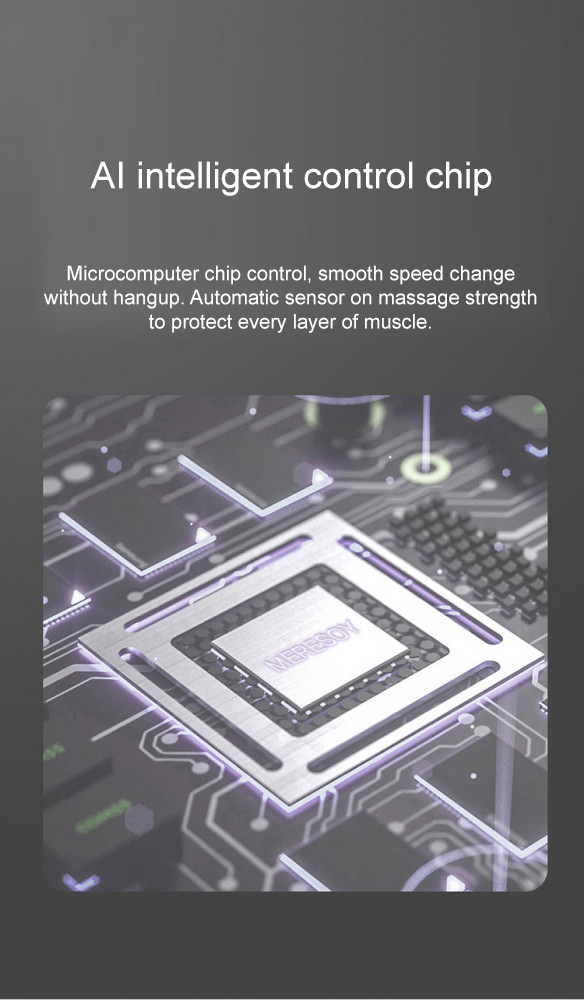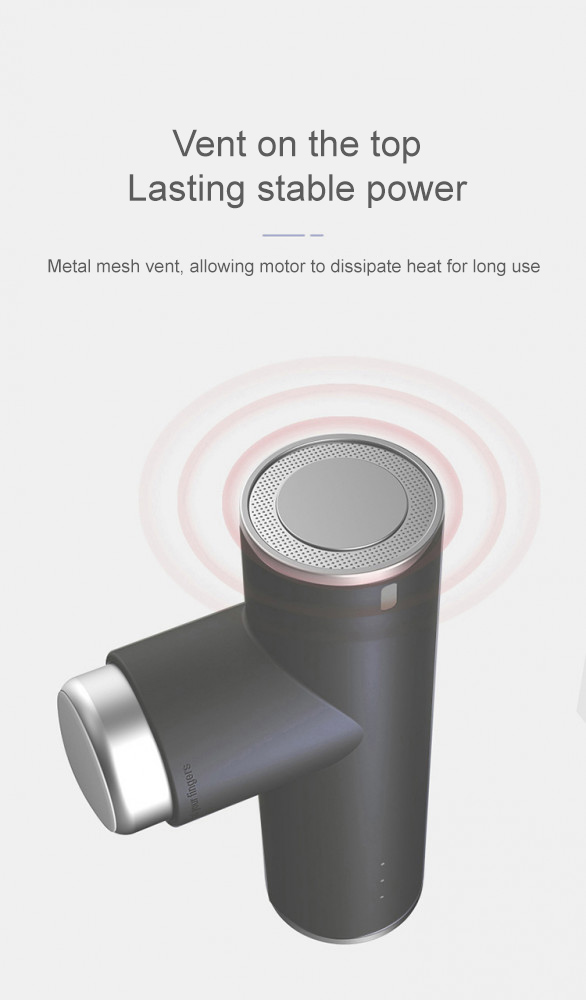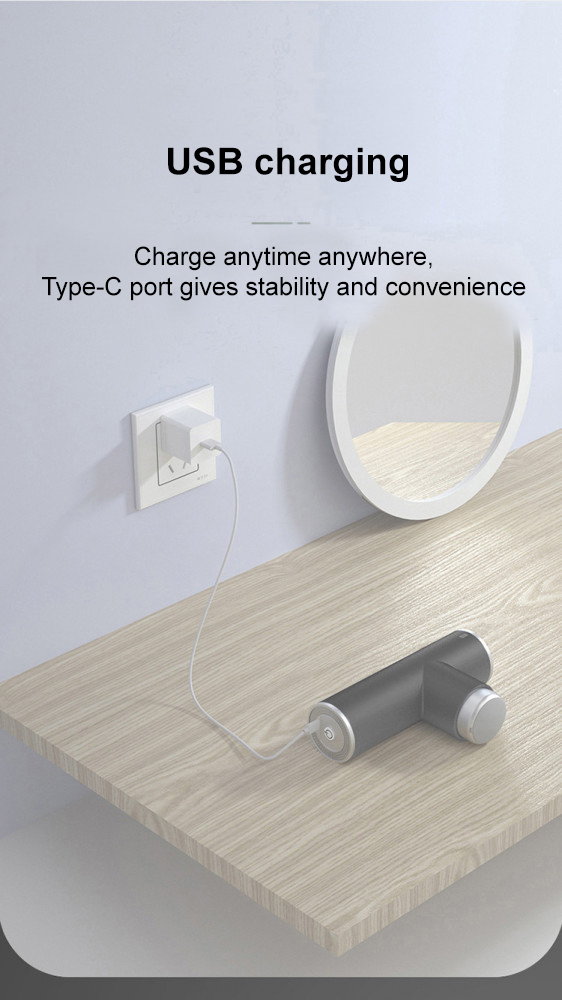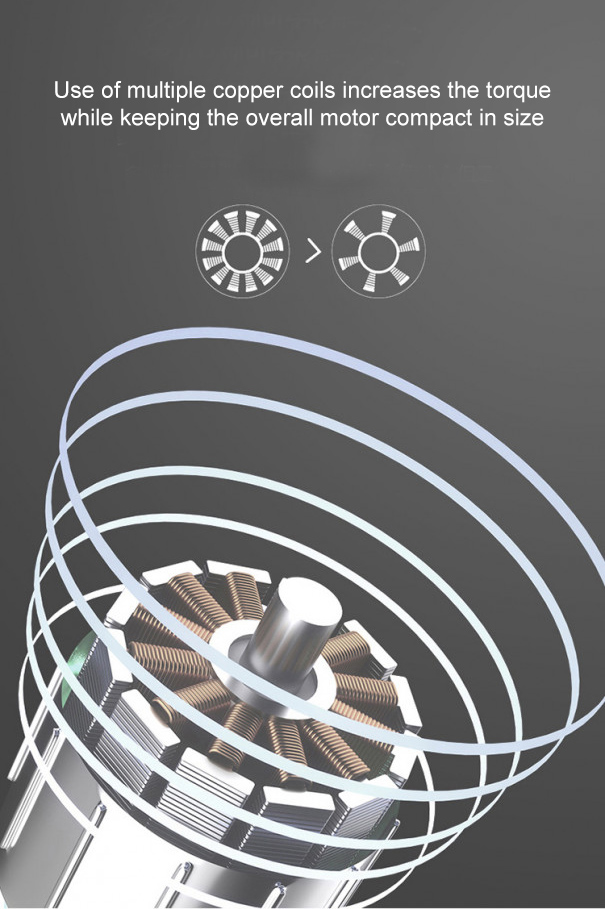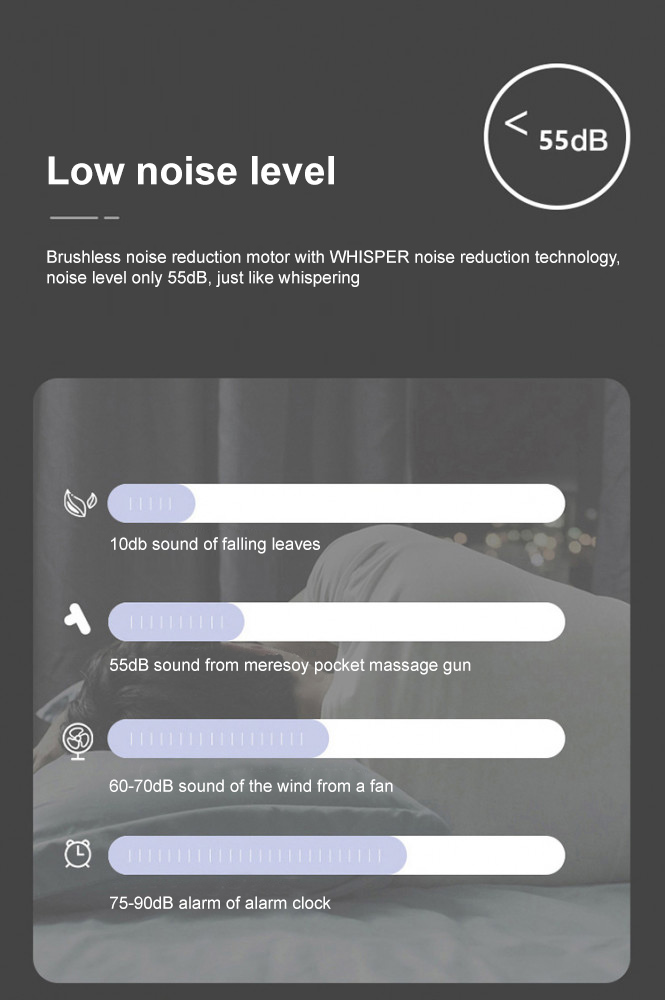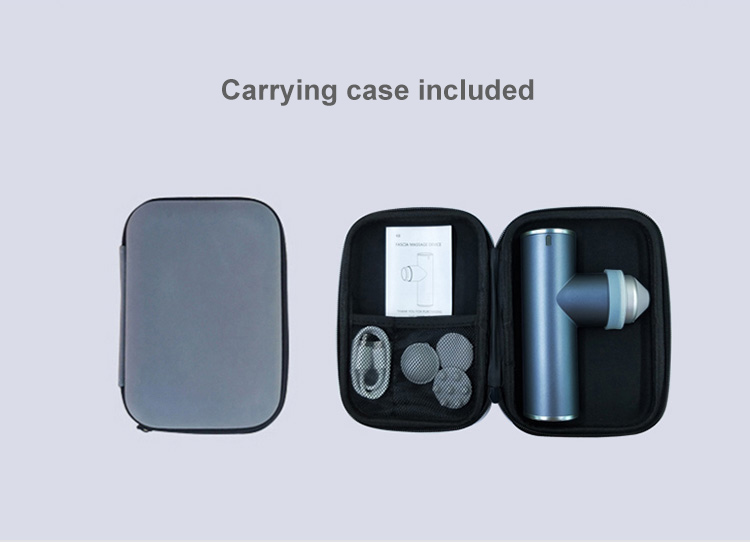 Product Feature :
1. Palm-sized, lightweight design, easy to put in the pocket
2. 8MM massage stroke hits deep muscles, maintaining the strength of the professional fascia gun and making it more convenient to use
3. Type-C charging port, portable charging power bank, 2600mAh capacitor, long standby time and massage without stopping
4. Built-in imported motor material, compressing the motor to achieve small size and large energy
5. Skin-friendly massage head, three types of massage heads

Instructions :
Power on/off: Long press the function key to start the massager/long press the function key for three seconds to shut down
Gear position adjustment: the gear position is one gear after starting up, short press the cycle gear position, a total of three gears
Charging: provide the data cable, you need to bring your own adapter INPUT: 100-240V/AC 50HZ/60HZ OUTPUT: DC5V 2A
Indicator light: red indicator light is on during charging
Massage head: flat head: suitable for relaxation and shaping of various parts
Round head: suitable for massaging large muscle groups such as arms, waist, buttocks, thighs, and calves
Particle head: suitable for large and small muscle groups such as arms, soles and back
Replacing the massage head: After unplugging the massage head, place the notch of the replacement massage head downwards, align the lock buckle with the lock hole and press firmly to complete the replacement

Precautions :
Please use the original charging cable to charge this device. The 5V-2A charging time is about 5 hours. Please place the device in a stable and safe place for charging. Do not turn on the device during charging.
When using this product, please do not touch your fingers or other objects to the stroke area between the piston and the housing to avoid pinching or damaging the product.
This product cannot be disassembled or modified.
When using this product, hit the stressed parts vertically.
The power of this product is relatively high. It is recommended to use it for 10-20 minutes once to avoid physical discomfort.
Children must use this product under guardianship.
If the user finds an abnormal phenomenon during use, he should stop using it immediately and contact the after-sales service maintenance center in time.
Product name: Meresoy Pocket Fascia mini massage gun
Language: English
Color: silver black/Pink
Made in China
Warranty period: 12 months
Packing list: storage bag, USB charging cable, three massage heads, manual
Main material: PC, nano silica gel
Power: 5-96W
Battery capacity: 2600mAh
Charging time: about 5 hours
Waterproof rating: IPX7
Use time: 1.5-10h
Power supply voltage: DC 5V 2A
Frequency gear: 1600HZ 2200HA 2800HZ
Torque range: 0-5.1KG/CM
Strike stroke: 8MM
Smart timing: 10 minutes
Net weight: 450g

Not applicable to people :
* Cancer and tumor patients
* Patients with heart disease, pacemaker installation, vascular stent
* Patients with skin infections
* Patients with wounds on the body surface and unhealed by surgery
* Pregnant women