LuxFresh Moxibustion Cube I German IF Design Award I Smoke-free and ash-free I Magnetic charging I Small and convenient I Soothe soreness I Heat and relieve pain I Health preservation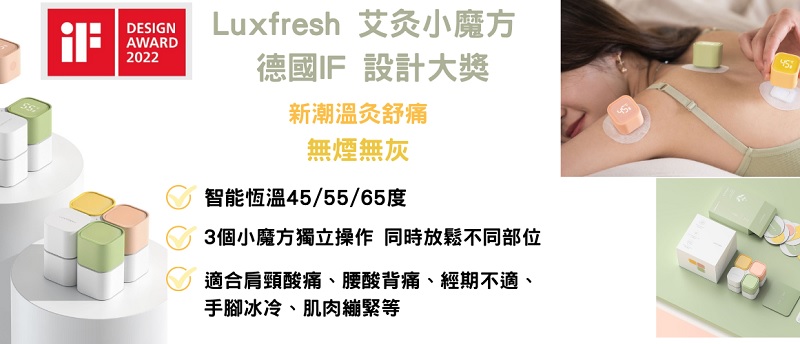 2022 German IF DESIGN Award Winning Product
Visual digital display - easy to look the temperature and power.
Far-infrared lightwave technology
3-speed temperature adjustment
Without smoke and ash
---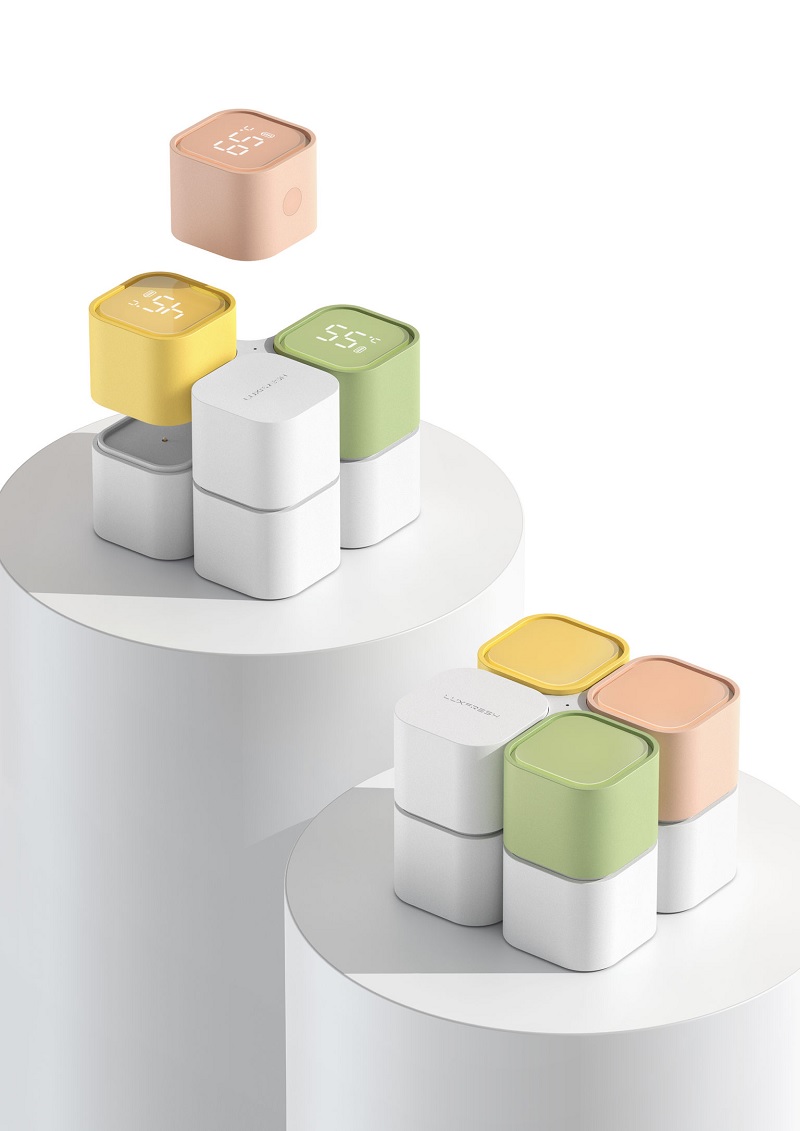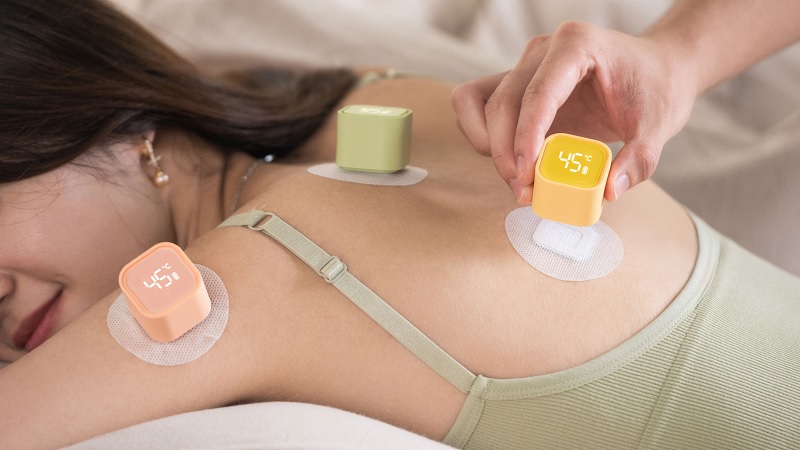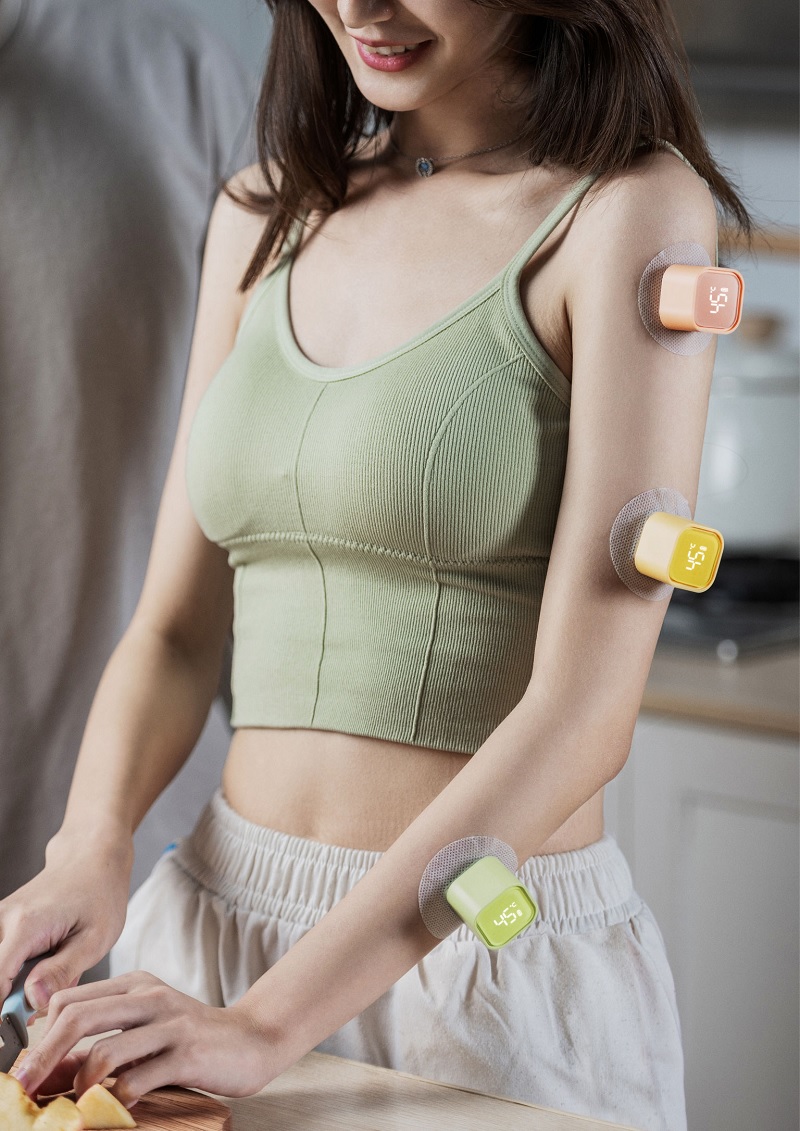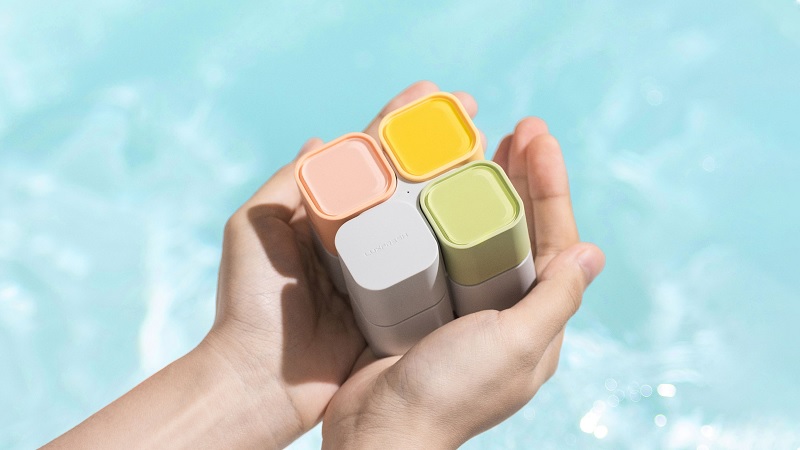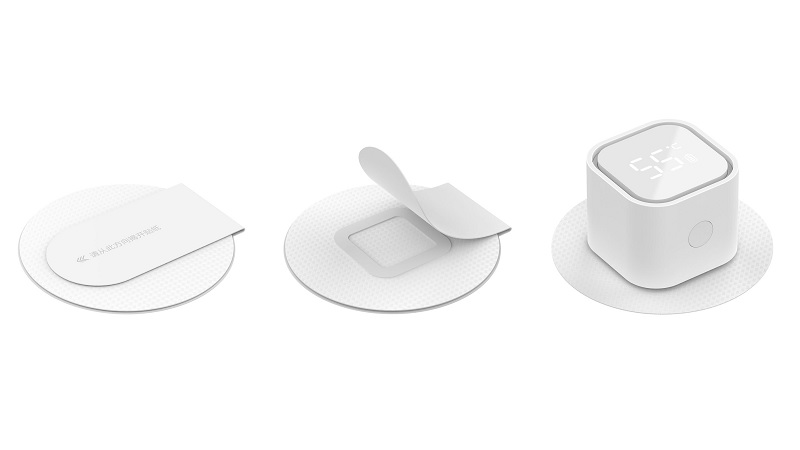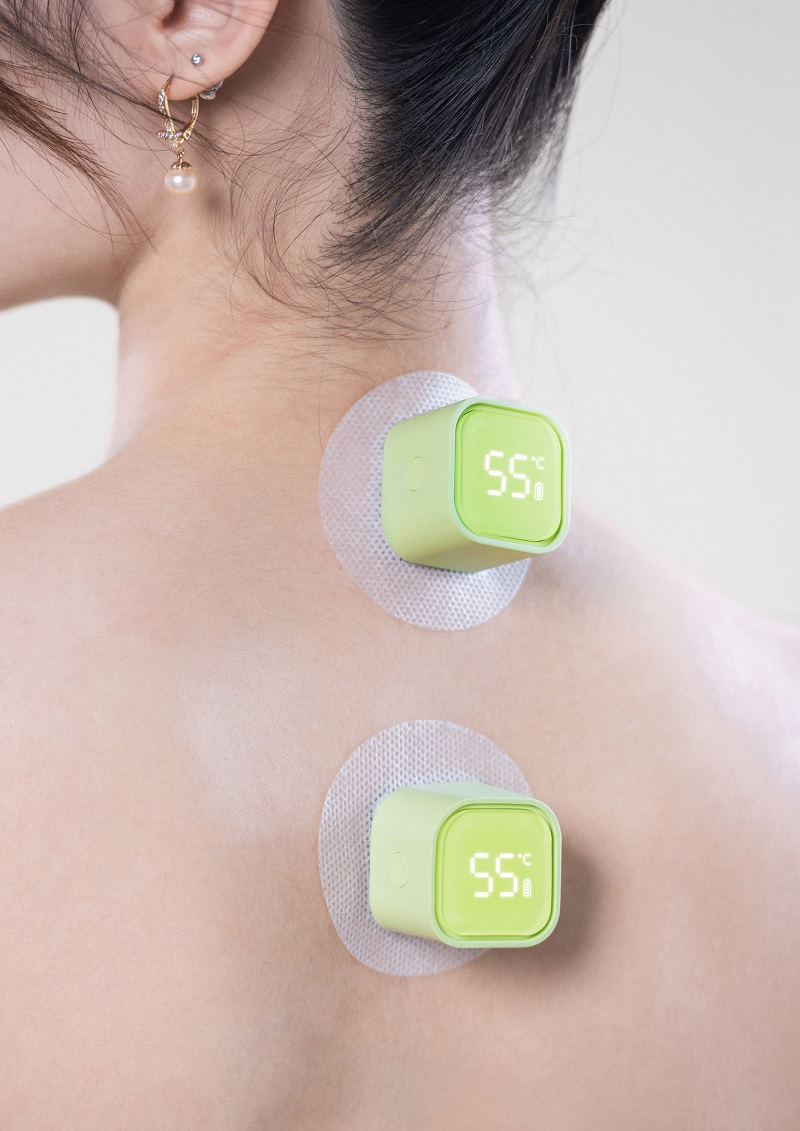 The product uses graphene heating and far-infrared lightwave technology, and is used with moxibustion stickers to fully penetrate the subcutaneous tissues of the human body, promote blood circulation and relieve soreness.
---
The temperature is displayed on the module:
45/55/65 degrees three temperature options
**It is recommended to choose a temperature of 45 degrees when using it for the first time
45 degrees use time is 20 minutes
55 degrees use time is 18 minutes
65 degrees use time is 16 minutes
Modular magnetic charging, pick up and use, put down and charge
The base is a power storage module, which can be magnetically charged with the moxibustion module without connecting to the power supply
After each module is fully charged, it can be used about 4-5 times
(When the base is out of power, you need to use the USB cable to charge)
Hands-free and more comfortable
The mini and small module can be used for smokeless moxibustion with acupoints according to the different needs of the body
---
Suitable for shoulder and neck pain, back pain, menstrual discomfort, cold hands and feet, muscle tension, etc.
Moxibustion patch main ingredients: mugwort leaf, safflower, motherwort, ginseng, etc.
---
Plug: Type-C charging cable
Battery: moxibustion cube 350mAh / power storage module 3000mAh
Weight: about 300g
---
The product package contains:
3 color modules and a charging base, 36 moxibustion stickers, instruction manual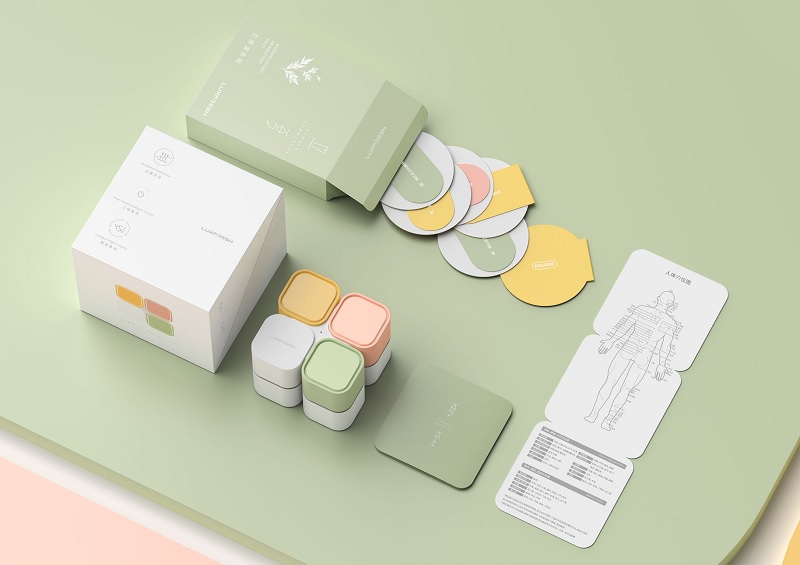 Authorized goods
Warranty Period : 1 Years
---
Precautions:
Moxibustion Cube must be used in conjunction with moxibustion stickers. Do not use Moxibustion Cube alone on the skin
This product is for external use, it is strictly forbidden to take it orally
Pregnant, lactating women and infants should not use
It is not suitable for use on damaged skin, infection, itching, ulcers and other parts
People who are overly tired, mentally stressed, physically weak and those who are not sensitive to heat should not use it.
It is not recommended to use it on an empty stomach or 1 hour after a meal, and it is not recommended to wash your hands and take a bath with cold water half an hour after use.
Please operate carefully, pay attention to the temperature, and avoid skin burns. It is recommended that guardians assist minors and the elderly to use it.
This product is not intended to diagnose, treat or prevent any disease.