IRIS OHYAMA Ricopa IH Cooker - Pink
Brand: IRIS
Model: IRIS-IHCOOK-PK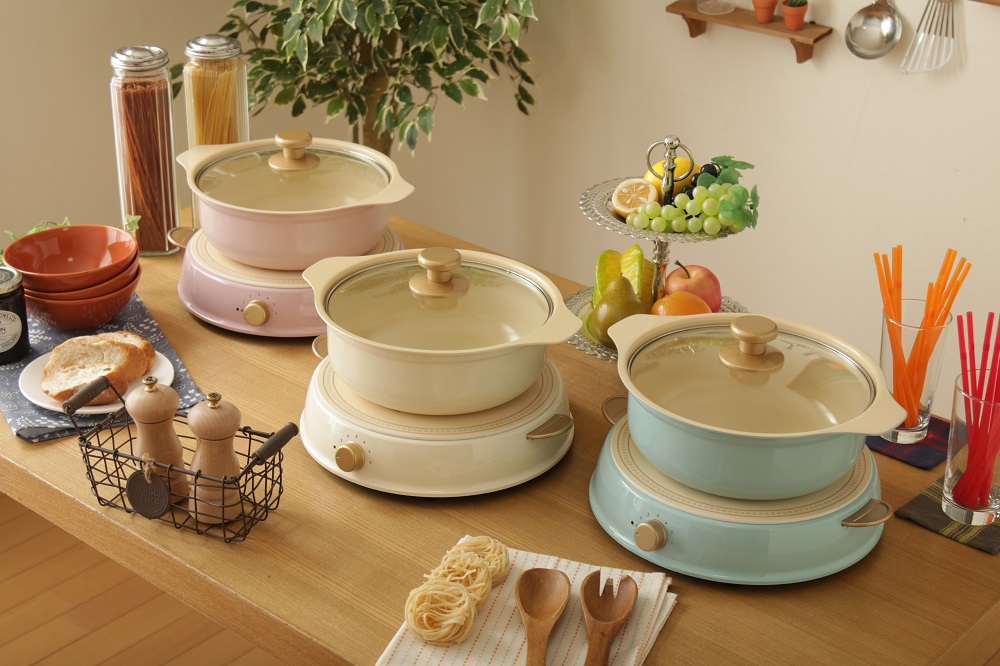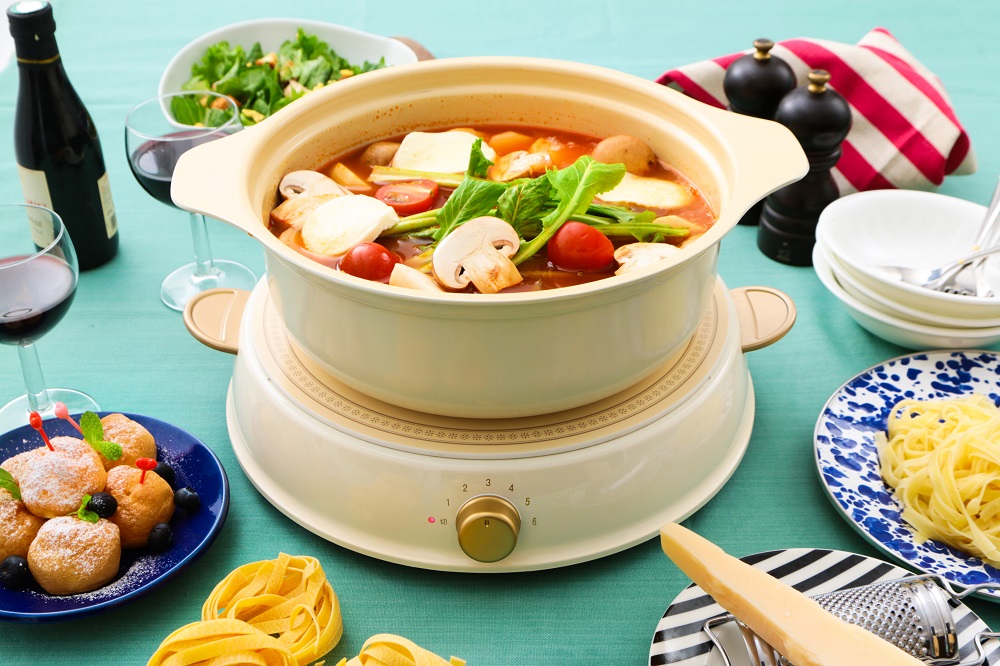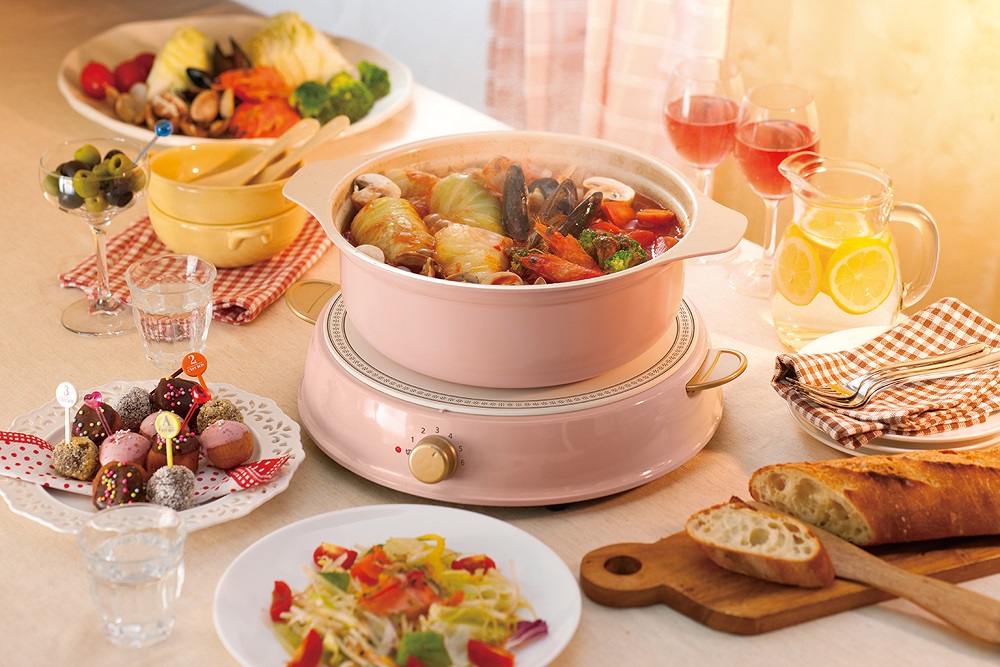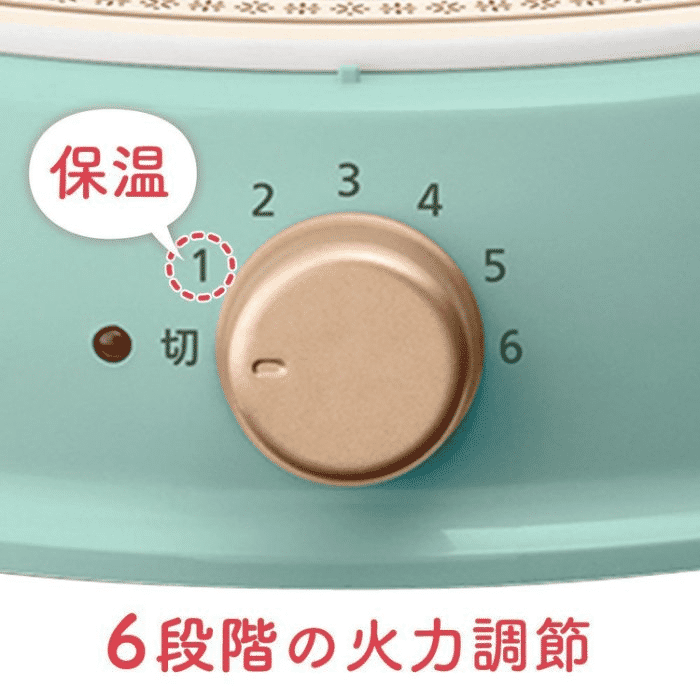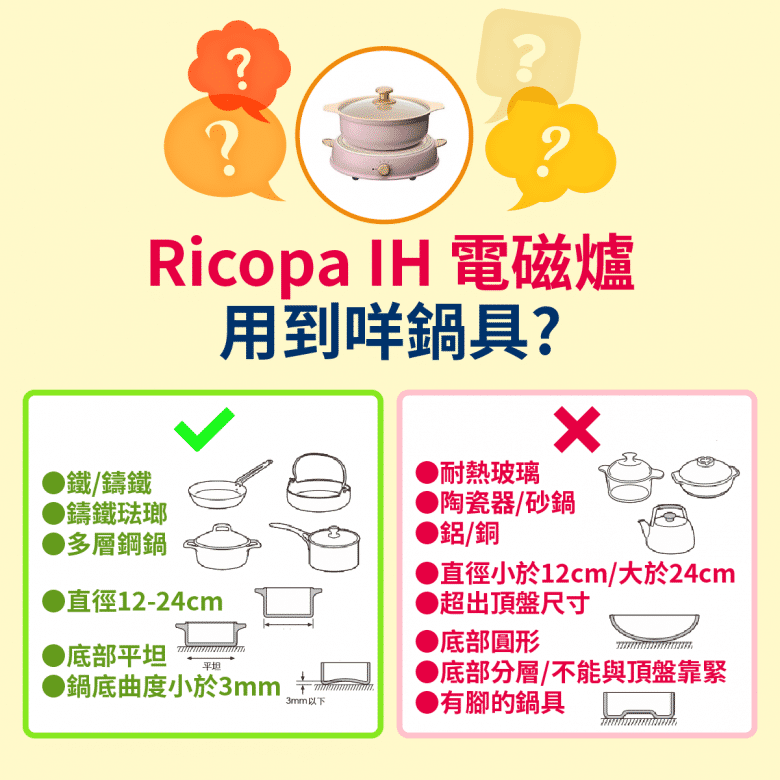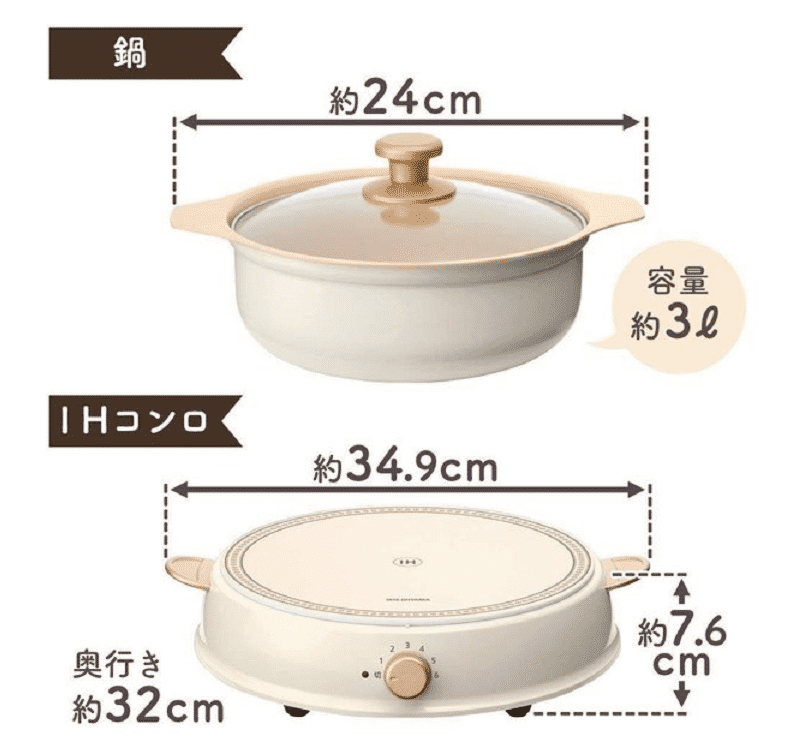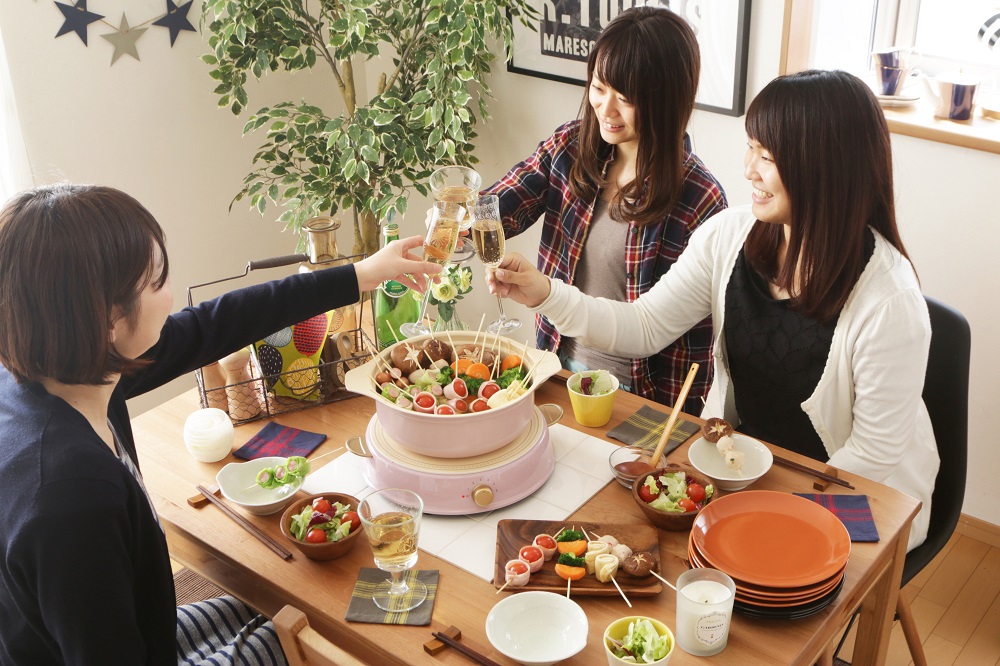 The Ricopa IH boiling pot has a design that can be placed on the table, and is equipped with an IH coil for fast and even heating. The pot has a capacity of 3L, which is built for gatherings, so it can fit 4-5 people at a time. The pot has a diameter of 24cm. In addition to the basic hot pot, the pot is made of ceramic, so the food will not stick. You can even use a small amount of oil for stir-frying and boiling
Cute design makes your party more fashionable
The color design that is full of girlish feeling will greatly increase your appetite when you use it at parties.

The fire is fierce
Using IH induction cooker technology, the firepower is strong enough, up to 2000W, the diameter of the pot body is 24cm, and it can cook 4 to 5 people.
With the 6-stage fire power adjustment, choose the right temperature according to different foods.
Use safe and at ease
Pot detection function-can detect whether the pot you are using is available before starting
Automatic shutdown without pot-when the power is turned on, it will automatically shut down if there is no pot on the stove
Accessory detection function-if you place accessories other than the pot on the stove, the power will automatically turn off
Automatically shuts down after a long period of non-operation-if no operation for more than 2 hours, the power will automatically shut down
Over-temperature prevention function-when the bottom of the pot rises abnormally, it will automatically shut down
Power: 220V~50Hz
Rated Power Consumption: 2000W
Heater: IH heater 2000W
Fire Regulation: Gear 6(fire) is equal to about 150W-; about 2000W
Power dimension(excludubg power cord): about W349 x D320 x H76mm
Weight(including Power cord): about 1.9kg
Power cord length: about 1.3m
Authorized goods
Warranty Period : 1 Years