INJOY Health - Quiet Mind - 30 tablets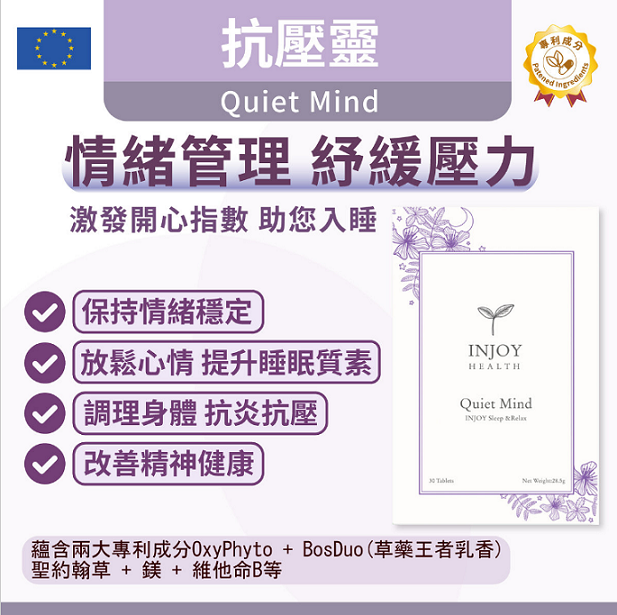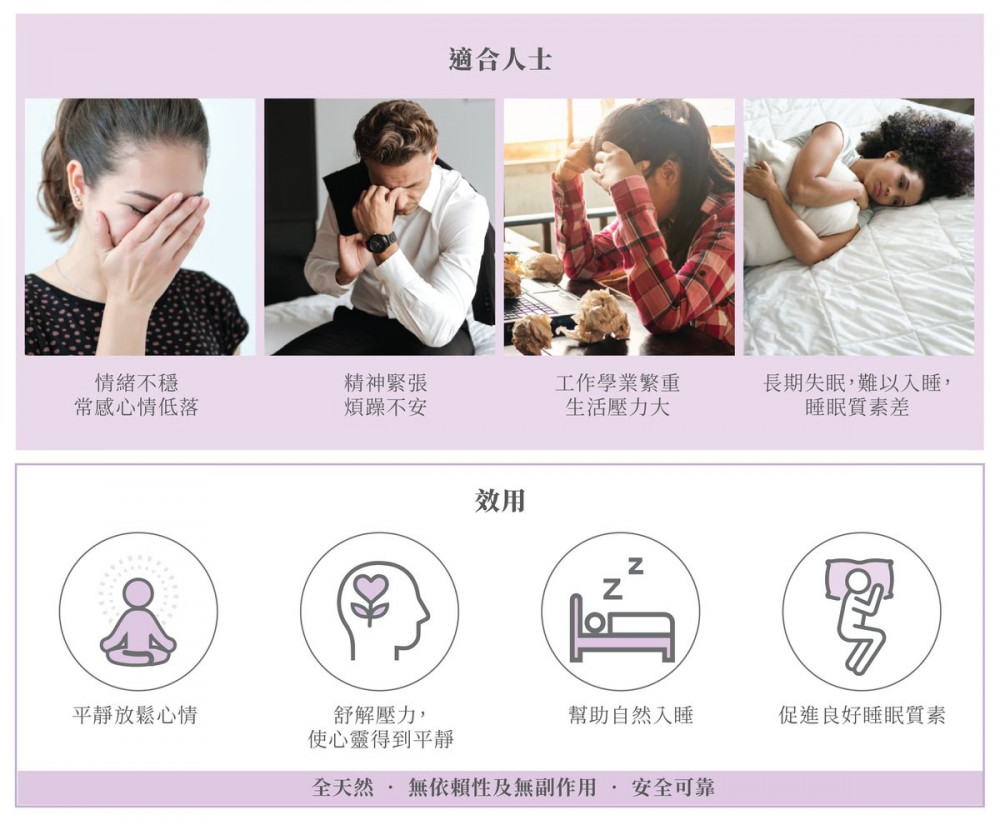 Premium botanical blend of active herbal extracts of St. John's Wort, Bacopa Monnieri, Boswellia and OxyPhyto has synergistic effect in enhancing mental wellness.
Bacopa's and Boswellic's healing, anti-inflammatory and neuroprotective properties has long been studied. By repairing damaged neurons caused by protein kinase activity, these ingredients helps to improve nervous impulse transmission, which effectively relieve stress and reduce agitation or negative emotions.
Suitable for
Individuals who is stress and agitated

Individuals with emotion and mood instability

Individuals suffer from insomnia

Individuals who is in menopause

12 years old or above.
Origin of product: Europe
Direction:
Take 1 tablet daily in the evening

Take the tablet everyday AT THE SAME TIME

Recommend duration must be minimum 3 months
Certificates
Non-GMO

ISO 9001

ISO 22000
Detailed ingredients:
St. John's Wort Flowers: A herb which has long been used as a sedative and antidepressant. We use flowered tops of the hypericum which is has the most concentrated therapeutic properties attributed to phytocomplex flavoroids such as hypericin, routine, quercetin and hyperoside. Hypericin, in particular, helps to deactivate various central nervous system mediators - improving mood and increases body's melatonin secretion at night – beneficial for insomnia. It also increases serum serotonin levels to re-balance hormone and minimise mood swing.
BosDuo: INJOY's unique blend of herbal extract based on the king of herbs - Boswellia (Frankincense) - with a strong activity on nervous system receptors, useful for enhancing mood improvement.
Magnesium: Essential mineral for many biochemical reactions in the body, including regulation of nerve conduction. In this composition, a particular magnesium is used which thanks to its chemical characteristics with a higher degree of absorption, maximising effectiveness.
Vitamins B6 and B12: Core nutrients for maintaining a proper function of the nervous system.
OxyPhyto: INJOY's unique blend that is packed full of adaptogenic properties. A balanced mixture of selected superfoods and plants with antioxidant properties combined with easily digestible rice proteins for better absorption.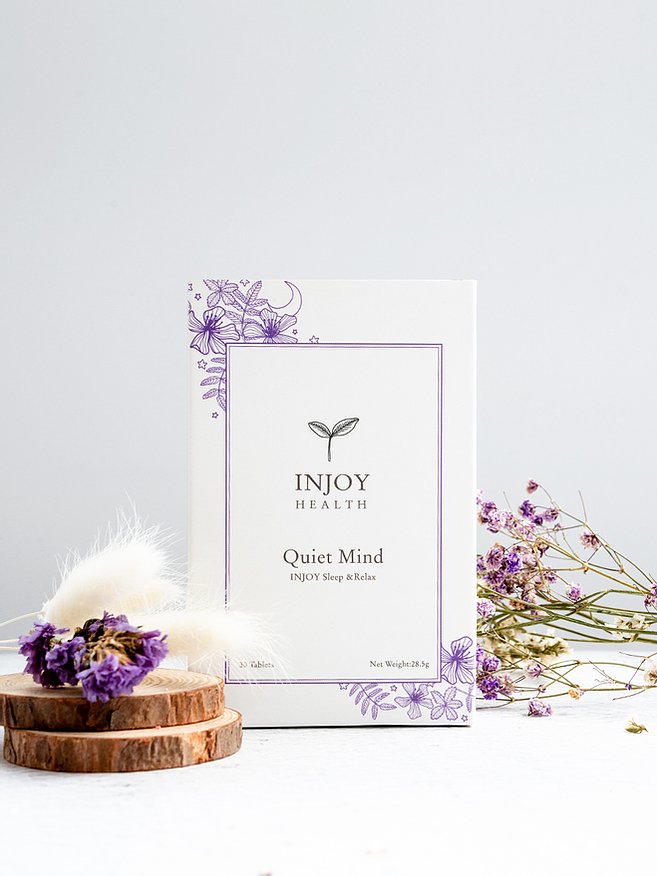 Conditions
Storage: Store below 25 °C in a cool, dry place, and protect from sunlight.

Precautions: Not suitable for children under 12 years old. For pregnant or breastfeeding women, or those taking prescription of allergic to ingredients, consults a physician before taking this product.

Disclaimer: This product is not registered under the Pharmacy and Poisons Ordinance or the Chinese medicine Ordinance. Any claim made for it has not been subject to evaluation for such registration. This product is not intended to diagnose, treat or prevent any disease.