INJOY Health - Probio Basic - 25 billion - 30 Capsules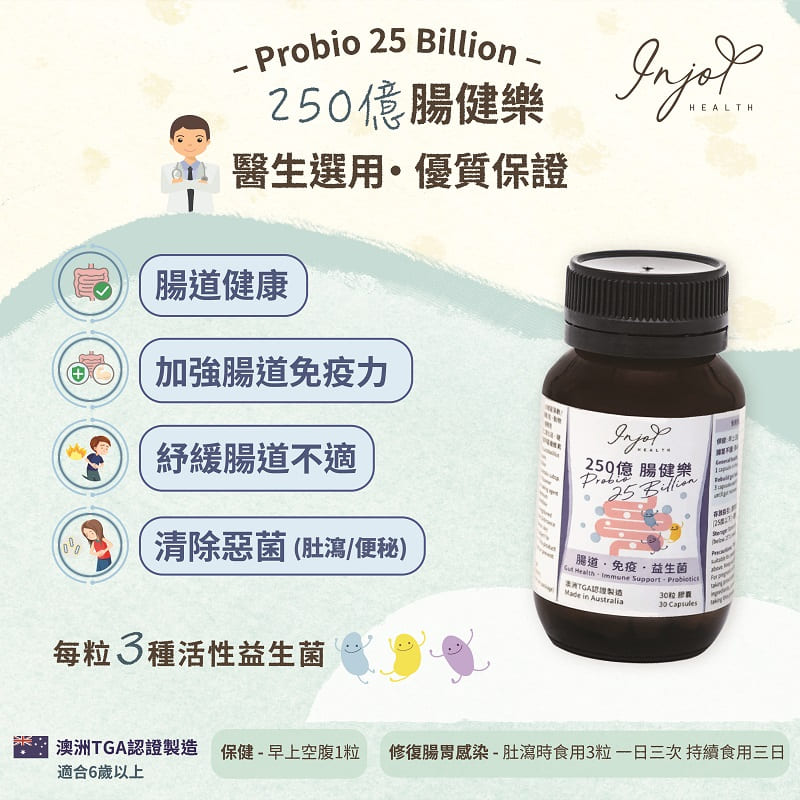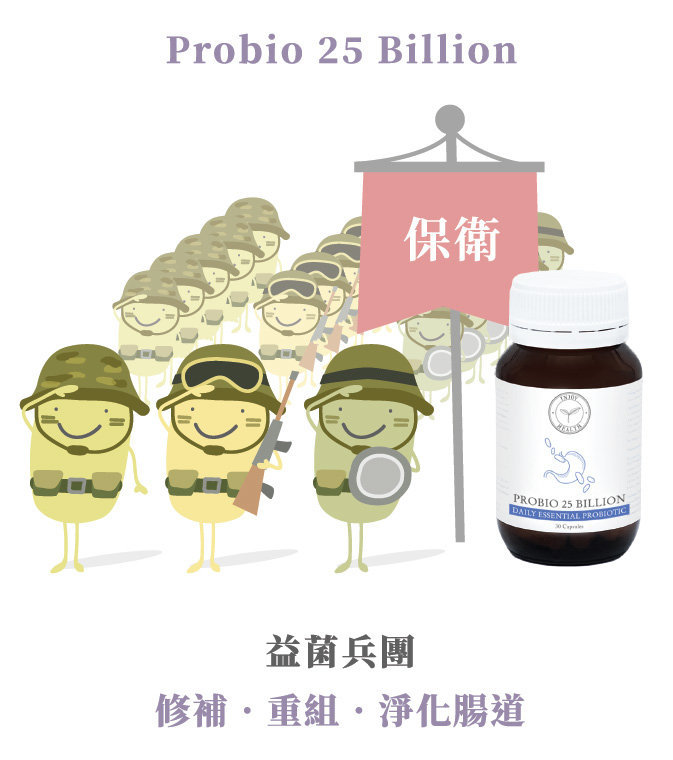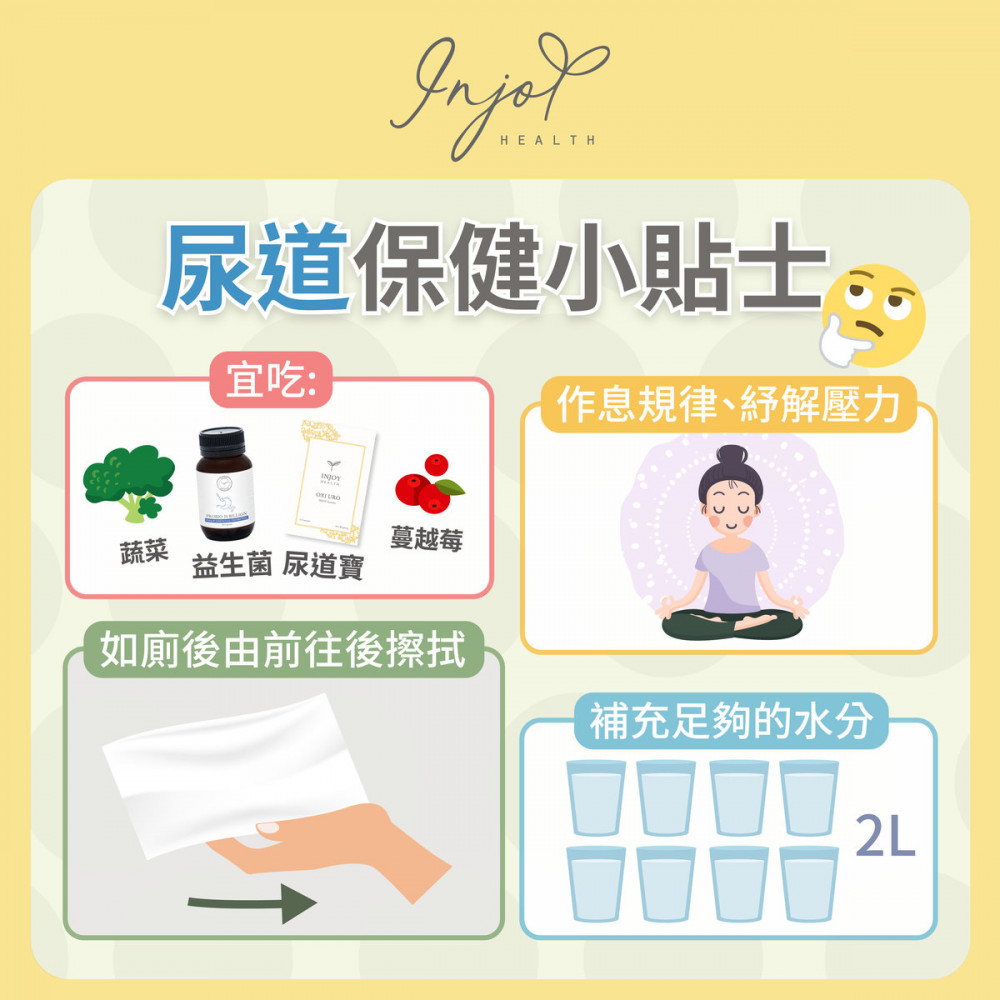 Probio Basic offers high potency of 25 billion living probiotics consists of clinical proven medical bacteria strains to effectively maintain and replenish ideal gut health, strengthen immune system and prevent common digestive problems such as bloating and gastrointestinal infections.
Probiotics are healthy bacteria that live in our digestive tract and help in keeping proper immune functions. They are vital for healthy digestion along the intestinal lining as well as the detoxifying process. It is regarded as fundamental building blocks of our overall health.
Suitable for
Daily gut health maintenance

Individuals with a weak gut health & immune system

Individuals who is recovering from gastrointestinal infections & digestive problems

Individuals who travels and can easily be carried anywhere

6 years old or above.
---
Direction:
Take on an empty stomach
For enhancing general gut health: Take 1 capsule per day before breakfast.

To rebuild gut health and stomachache relief: Take 3 capsules 3 times per day before meals (Recommend to take for 3 days)
Product origin: Australia
---
Certificates
Detailed ingredients:
Lactobacillus Acidophilus: Helps to reduce the number of bad bacteria in the intestines which is important for overall immunity health.

Lactobacillus Rhamnosus: This strain is commonly found in the female urinary tract which assist to maintain urinary tract health.

Bifidobacterium Lactis: Can help to relief digestive concerns such as constipation and diarrhea to promote overall improvement in immunity and gastrointestinal health.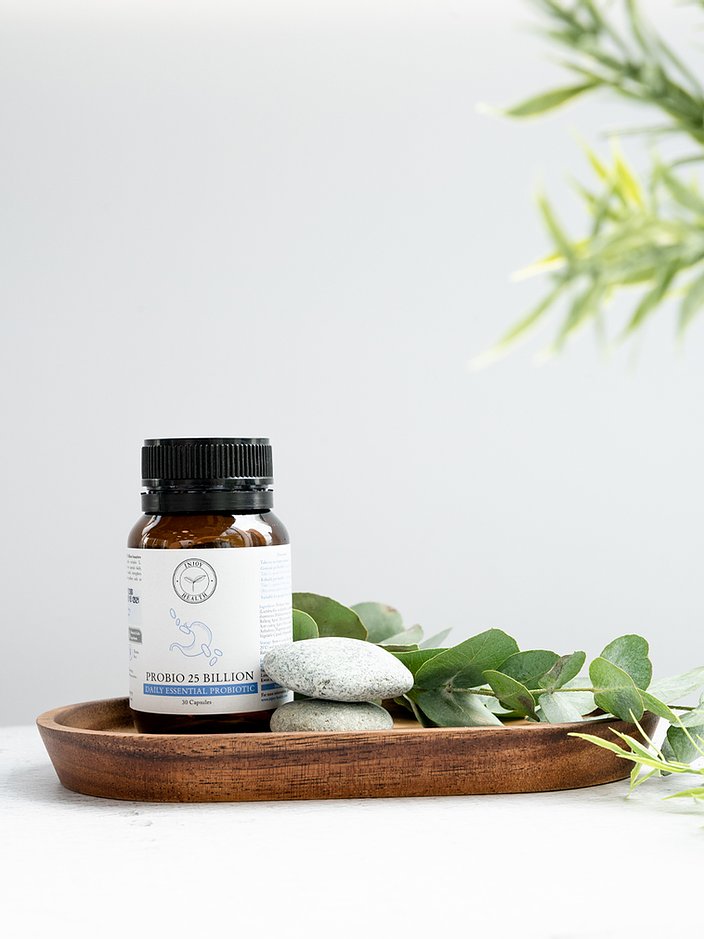 Conditions
Storage: Store below 25 °C in a cool, dry place, and protect from sunlight. Refrigerate once opened.

Precautions: Not suitable for children under 6 years old. For pregnant or breastfeeding women, or those taking prescription of allergic to ingredients, consults a physician before taking this product.

Disclaimer: This product is not registered under the Pharmacy and Poisons Ordinance or the Chinese medicine Ordinance. Any claim made for it has not been subject to evaluation for such registration. This product is not intended to diagnose, treat or prevent any disease.
Clinical Research link
Md. Abul Kalam AzadProbiotic Species in the Modulation of Gut Microbiota: An OverviewBiomed Res Int. 2018; 2018: 9478630.

Mary HicksonProbiotics in the prevention of antibiotic-associated diarrhoea and Clostridium difficile infectionTherap Adv Gastroenterol. 2011 May; 4(3): 185–197.

Nieke Westerik. Lactobacillus rhamnosus Probiotic Food as a Tool for Empowerment Across the Value Chain in Africa. Front Microbiol. 2018; 9: 1501.

Julio Villena. Orally administered Lactobacillus rhamnosus modulates the respiratory immune response triggered by the viral pathogen-associated molecular pattern poly(I:C) BMC Immunol. 2012; 13: 53.

Ashraf R Immune system stimulation by probiotic microorganisms.Crit Rev Food Sci Nutr. 2014;54(7):938-56