INJOY Health - OXI Power - 40 Capsules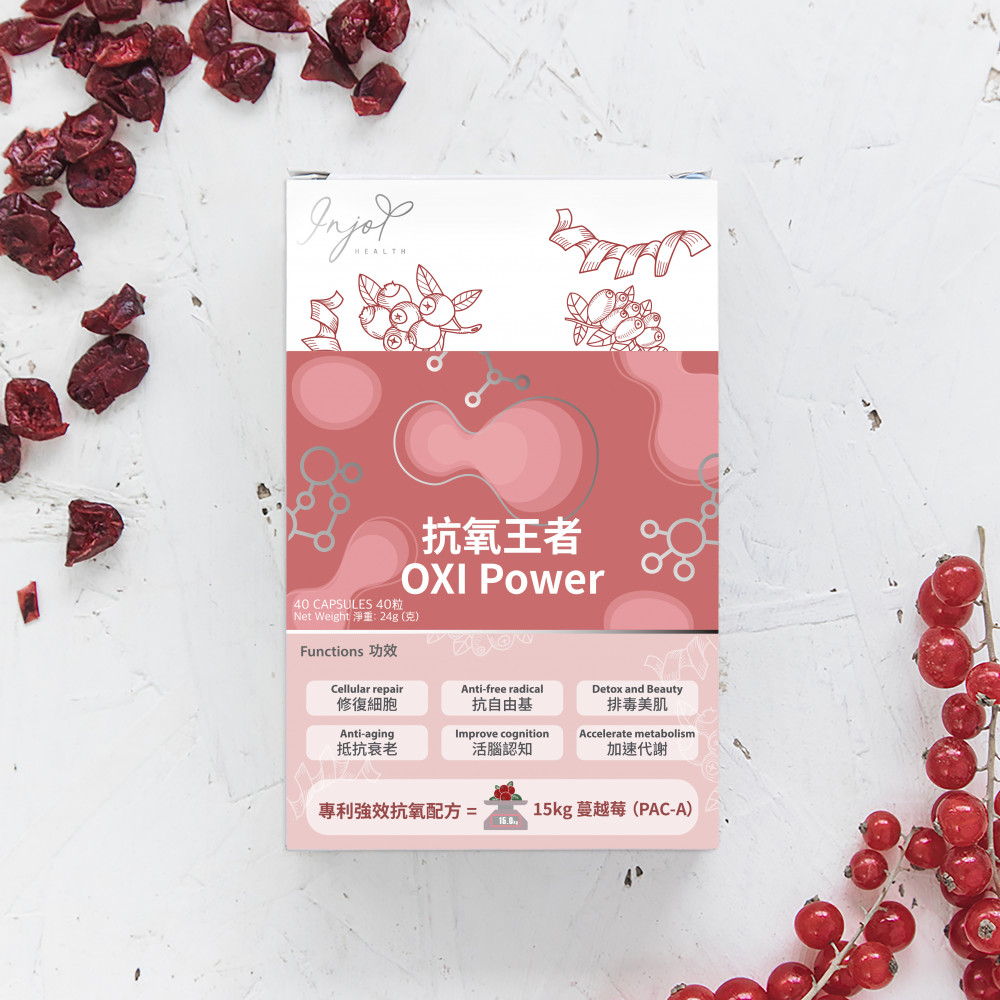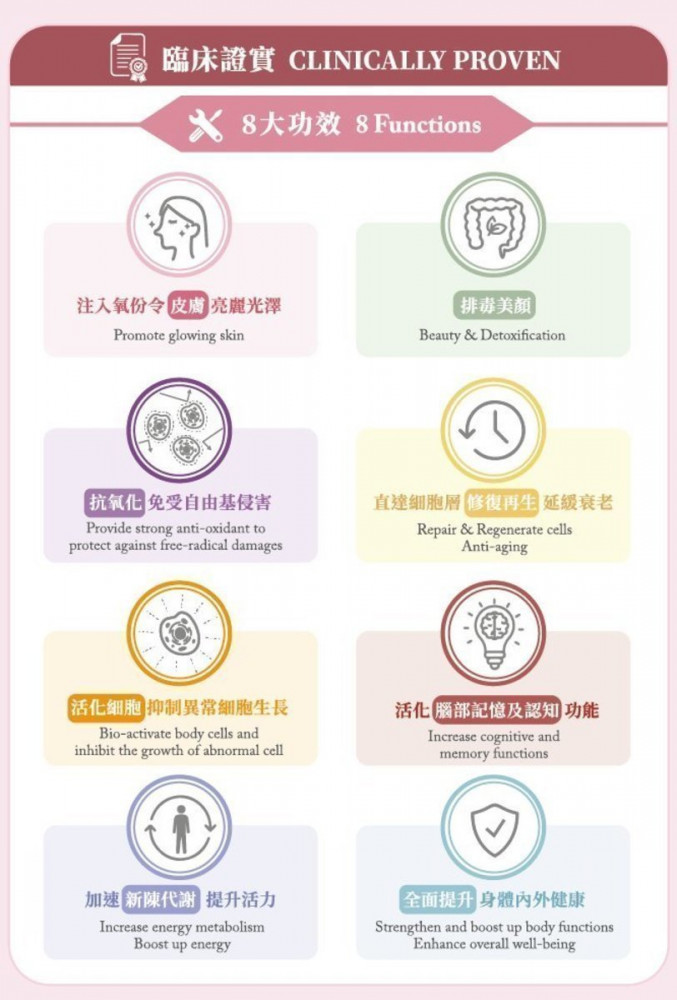 1 serving contains 15 kg packed with antioxidants and nutrients that improve all body functions, inhibit abnormal cell growth, protect cells from oxidative stress, neutralize free radicals, support detoxification, resist viral infection, repair and regenerate cells for glowing skin.
OxyPhym = Strongest antioxidant
OxyMac = 15Kg antioxidant cranberry extract
Suitable for
Individual who are in pursuit of beauty healthy skin

Individual who has a busy and stressful lifestyle

Allergic discomfort

12 years old or above
Direction:
Take 1 capsule, 2 times per day
Origin of product: Europe
Certificates
Non-GMO

ISO 9001

ISO 22000
Detailed ingredients:
OxyPhym: A powerful phytocomplex antioxidant composed of two key ingredients - Wild Bilberries Anthocyanins and Spirulina Phycocyanins providing most potent and active form of antioxidant. A highly effective ingredient especially unique in the market.

ALA: The only antioxidant that neutralizes free-radicals both inside and outside the cell with two major additional benefits of Vitamin C, E, coQ10 and glutathione regeneration, plus to enhance body's natural detoxification process in a cellular level!

Coenzyme Q10: A vital nutrient that increases absorption of essential vitamins, turning fats and nutrients into a source of energy, improve enzyme functions, and defend cellular oxidative stress acting like an antioxidant.

OxyMac: A cranberry extract with highly active form of proanthocyanidins.

Selenium: Also known as Ladies' Gold due to its incredible ability for reverse aging and to regulate thyroid hormone, which can cause weight gain, mood swing etc.

Vitamin B6: Well-known in maintaining healthy metabolism of nervous system, healthy function in liver, skin and eye. Vitamin B6 has also the properties of enhancing brain development, hormone stabilization, which has an impact on mood and energy level.

Chromium Picolinate: Improve body's response to insulin or lower blood sugar. It also reduce craving.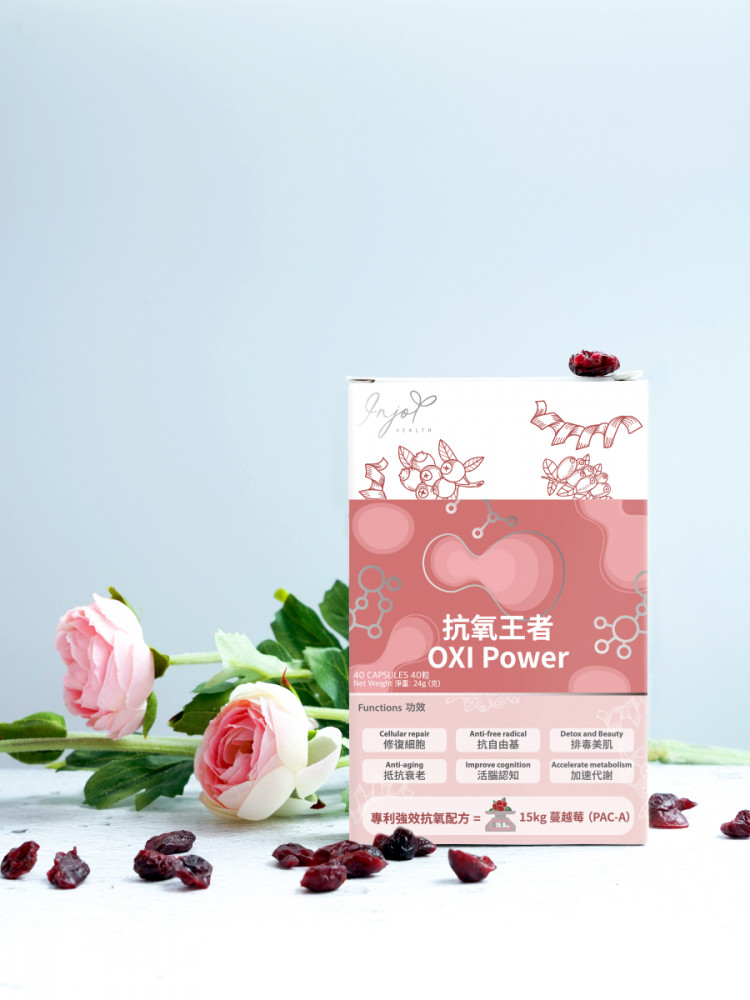 Conditions
Storage: Store below 25 °C in a cool, dry place, and protect from sunlight.

Precautions: Not suitable for children under 12 years old. For pregnant or breastfeeding women, or those taking prescription of allergic to ingredients, consults a physician before taking this product.

Disclaimer: This product is not registered under the Pharmacy and Poisons Ordinance or the Chinese medicine Ordinance. Any claim made for it has not been subject to evaluation for such registration. This product is not intended to diagnose, treat or prevent any disease.