INJOY Health - H.p. Remover trial pack - 2 tablets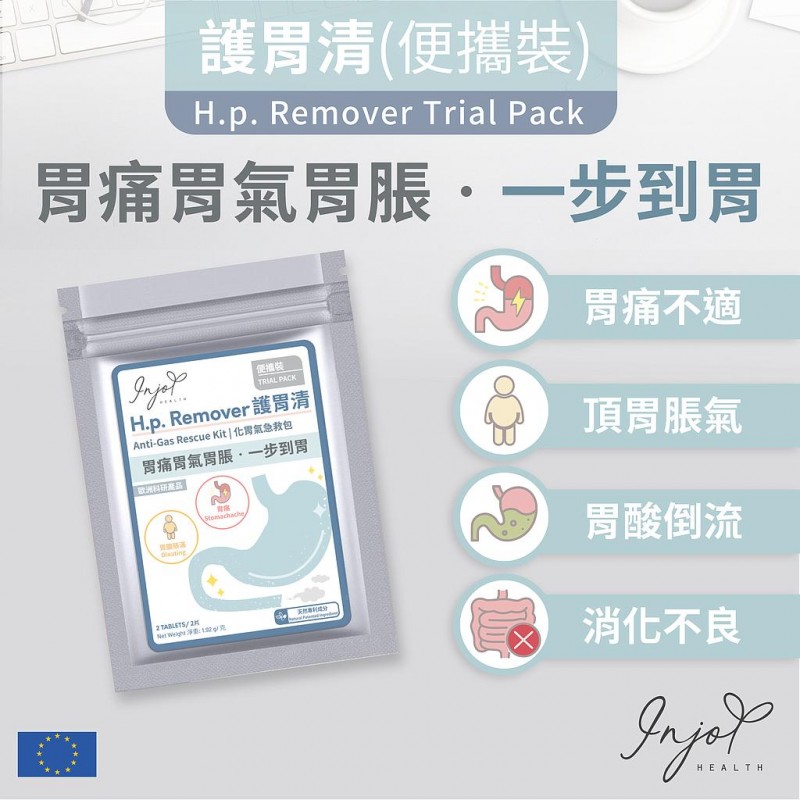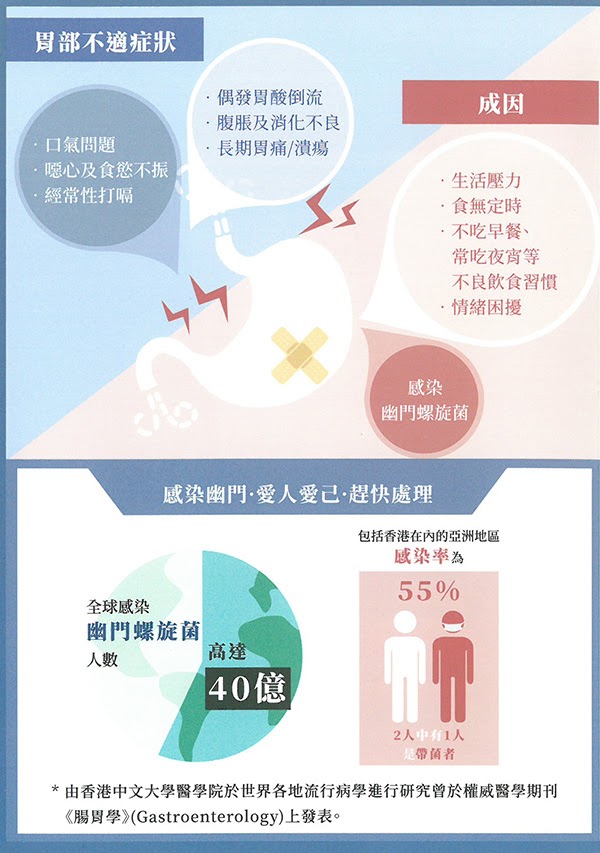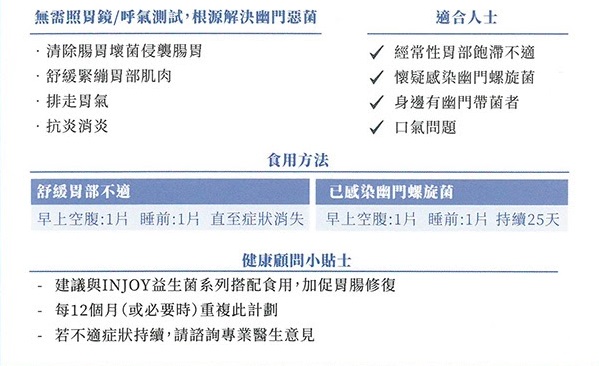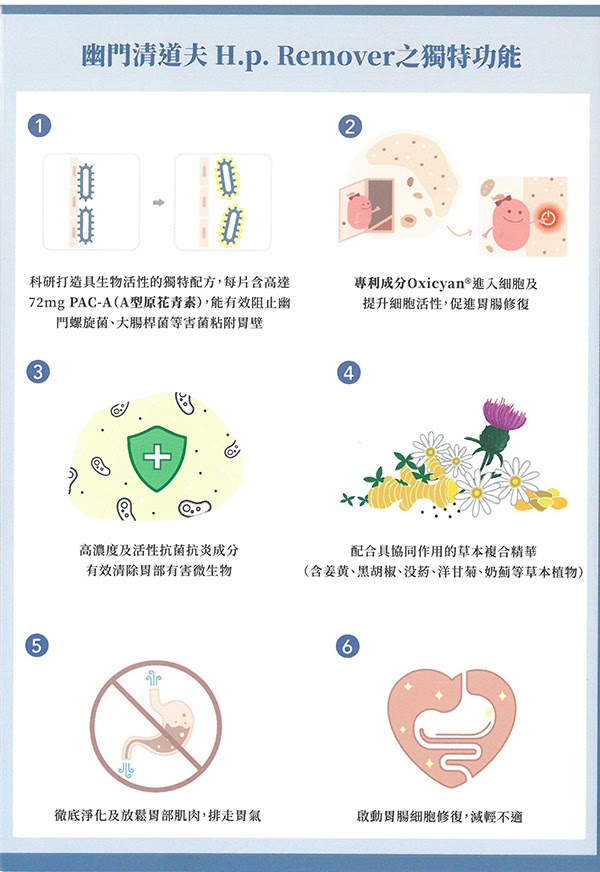 If you experience symptoms like bloating, abdominal pain, loss of appetite, nausea or burping frequently, you may be infected with Helicobacter pylori (H. Pylori). INJOY Health H.p. Remover is an exclusive scientific phytocomplex formula of patented bio-tech ingredient, which can support stomach health.

Unique scientific formulation of bio-active ingredients
72mg PAC-A, which according to scientific research, it can effectively prevent the adhesion of harmful bacteria such as H. pylori, E. coli.

Patented ingredient Oxycyan to improve cellular level bioavailability and bioactivity effect;
Functions:
Effectively remove specific harmful bacteria in stomach

Regulate gastrointestinal motility and elimination of gases

Activate muscle relaxant function to release stomach tension

Recover stomach health

Direction:
Stomach discomfort: Take one capsule on an empty stomach, twice a day, until the stomach is healthy
Helicobacter pylori discomfort: take one capsule after waking up, one capsule before going to bed, twice a day for 25 days

Origin of product: Europe

*Health Tips:
Take INJOY probiotics series products together can have better result in gut health recovery;
Repeat this plan every 12 months or whenever necessary
Key Ingredients:
• Oxicyan®: Our unique extraction method, combining with two strong antioxidants of spirulina phycocyanin and blueberry anthocyanins . Its antioxidant activity has been scientifically proven 10 times higher than that of vitamin C.
• Grape seed extract: Rich in PAC-A, which is clinical proven for its antiseptic activity.
• Turmeric:
- Effective in protecting stomach linings and improving acid reflux conditions.
• Myrrh: Inhibits the production of IL-6 and IL-8 in human cells; inhibiting proteins that intervene in the inflammatory process.
• Black pepper:
- Improve the efficacy of turmeric, quickly relieve stomach discomforts.
- Containing piperine, a highly potent plant antioxidant that scavenges free radicals
• Milk Thistle: Purify toxins released by harmful microorganisms and enhance the processes of detoxification.
• Chamomile: Regulate gastrointestinal motility and eliminates gases due to the emollient and soothing effect for the mucous membrane of digestive system.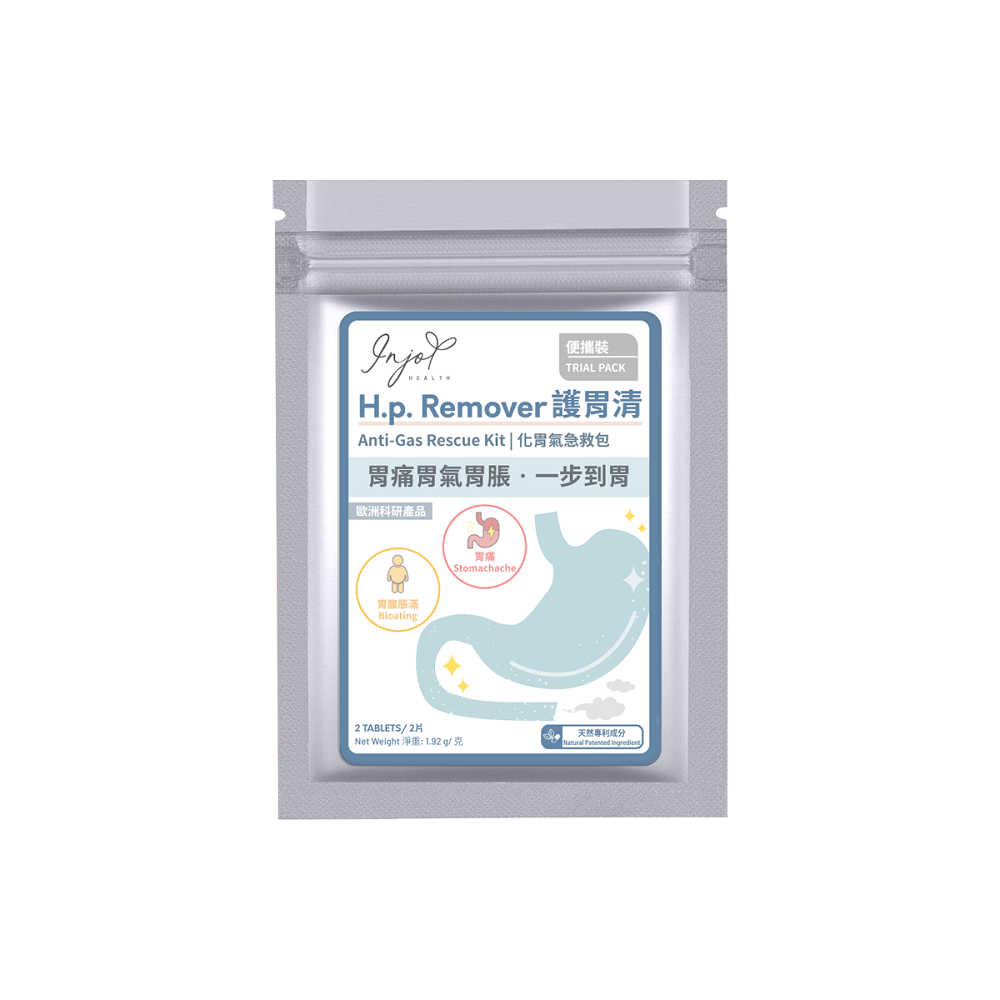 Storage:
Store in a cool, dry place (below 25°C) and away from direct sunlight.

Precautions:
This solution is suitable for 8 years old or above.
Keep out of reach of children.
Do not exceed recommended dosage.
If you are pregnant, breastfeeding, taking prescription medicines or allergic to listed ingredients, please consult your doctor before taking this product.

Disclaimer:
This product is not registered under the Pharmacy and Poisons Ordinance or the Chinese Medicine Ordinance. Any claim made for it has not been subject to evaluation for such registration. This product is not intended to diagnose, treat or prevent any disease.