INJOY Health - Dr. Detox - 150ml x 2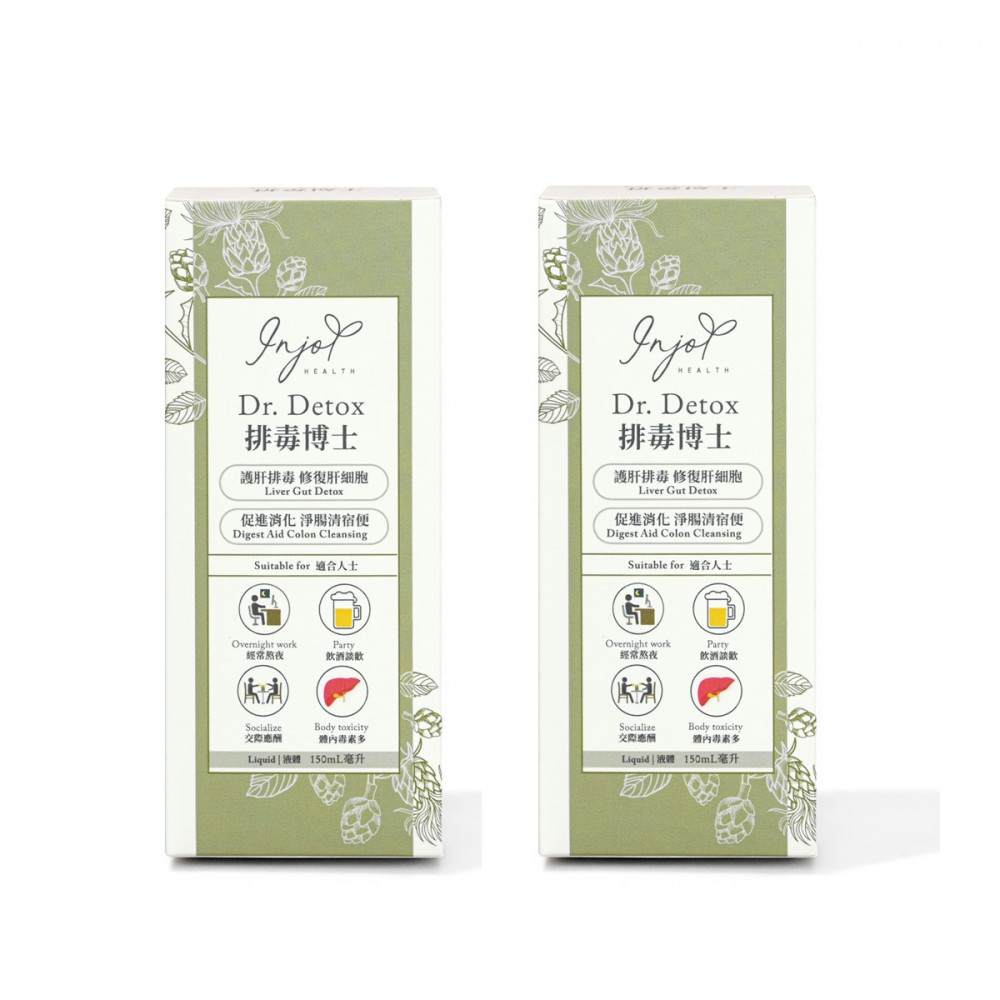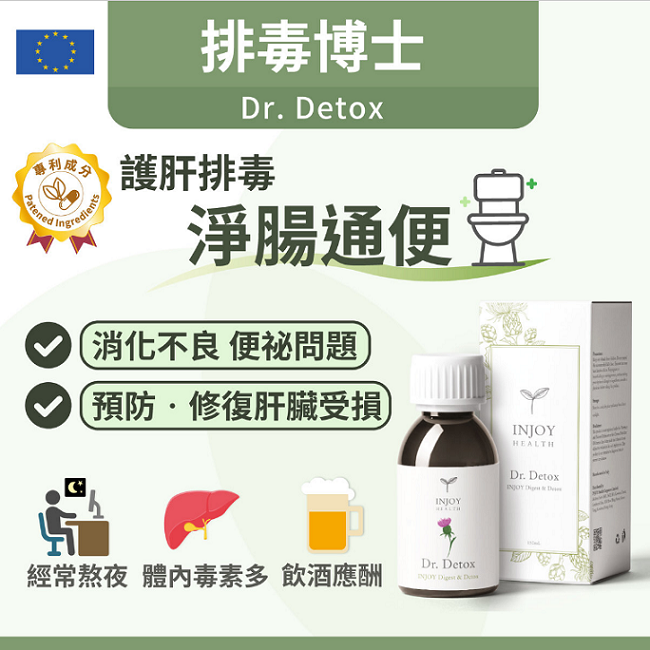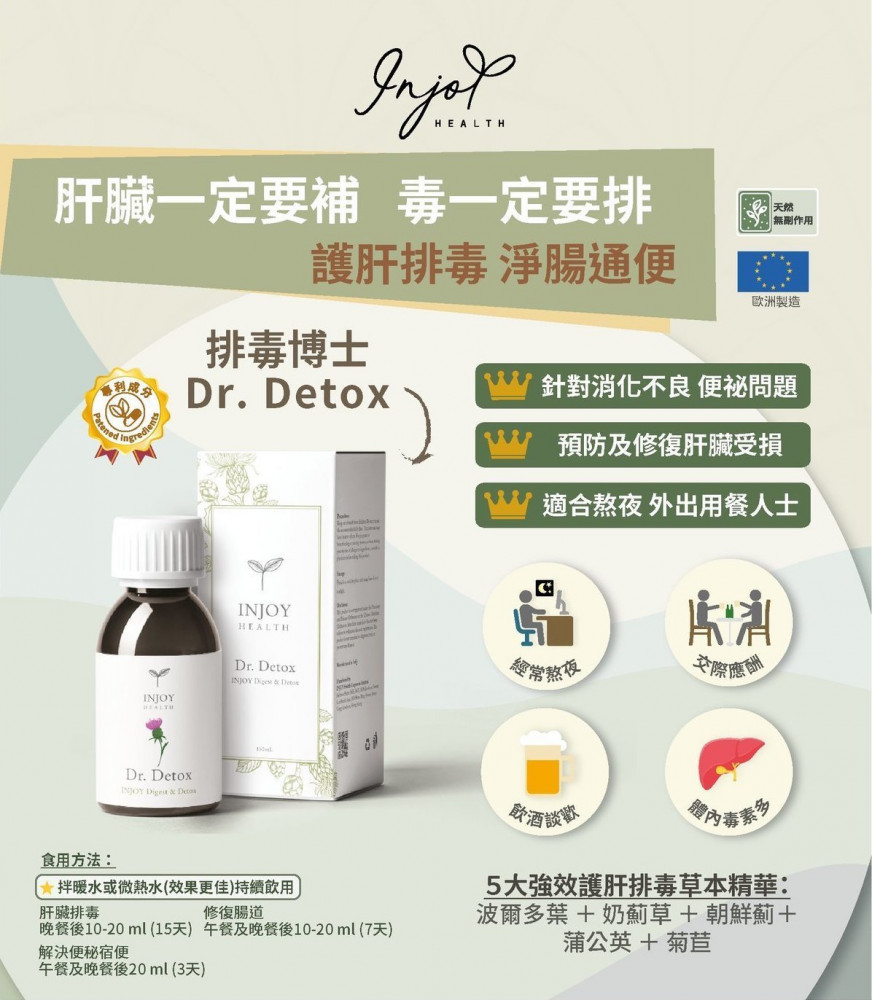 Dr. Detox combines high quality detoxifying herbs extract for ultimate liver and gut detoxification and colon cleansing. Clinical research has proven herbs Boldo Leaf, Milk Thistle, Artichoke, Dandelion and Chicory can help our body to break down and expel toxins naturally, prevent and to repair liver damage. This effectively improves indigestion and overweight problem. It protects liver from toxin overload and especially suitable for regular alcohol drinker.
Suitable for
Individuals who has problem with gut and liver

Individuals who suffer indigestion, bloating and constipation

Individuals who is a regular alcohol drinker

Individuals who frequently dine out and have heavy meals.

12 years old or above.
Direction:
Liver detoxification: Add 10 ml to warm water or drink directly after dinner every day. Recommended continuously for 15 days.

Improve digestion: Add 10 ml to warm water or drink directly after lunch and dinner. Recommended continuously for 1 week.

Colon Cleanse: Add 20 ml to warm water or drink directly after lunch and dinner. Recommended continuously for 3 days.
Origin of product: Europe
Certificates
Non-GMO

ISO 9001

ISO 22000
Detailed ingredients:
Boldo: Rich in alkaloid boldin which enhances liver detox, protect liver and form mucus membrane from toxins. Its antiseptic properties also help reduce gallbladder inflammation.

Milk Thistle: A powerful liver cleanser which stimulates the liver to release bile and draw out toxins into the colon so that it can be eliminated from the body. It has been used as a traditional medicine for liver disease for thousands of years in the Mediterranean region.

Artichoke: Increase bile production for optimal liver detoxification and aids in breaking down fats.

Dandelion Root: Antioxidant-rich liver supporting herb that protect against overloading liver or any damages caused by excessive toxicity in the body.

Chicory: Naturally soothing and provide prebiotic essential for healthy intestinal bacteria to thrive.
Conditions
Storage: Store below 25 °C in a cool, dry place, and protect from sunlight.

Precautions: Not suitable for children under 12 years old. For pregnant or breastfeeding women, or those taking prescription of allergic to ingredients, consults a physician before taking this product.

Disclaimer: This product is not registered under the Pharmacy and Poisons Ordinance or the Chinese medicine Ordinance. Any claim made for it has not been subject to evaluation for such registration. This product is not intended to diagnose, treat or prevent any disease.