INJOY Health - Cholestreol Control - 40 tablets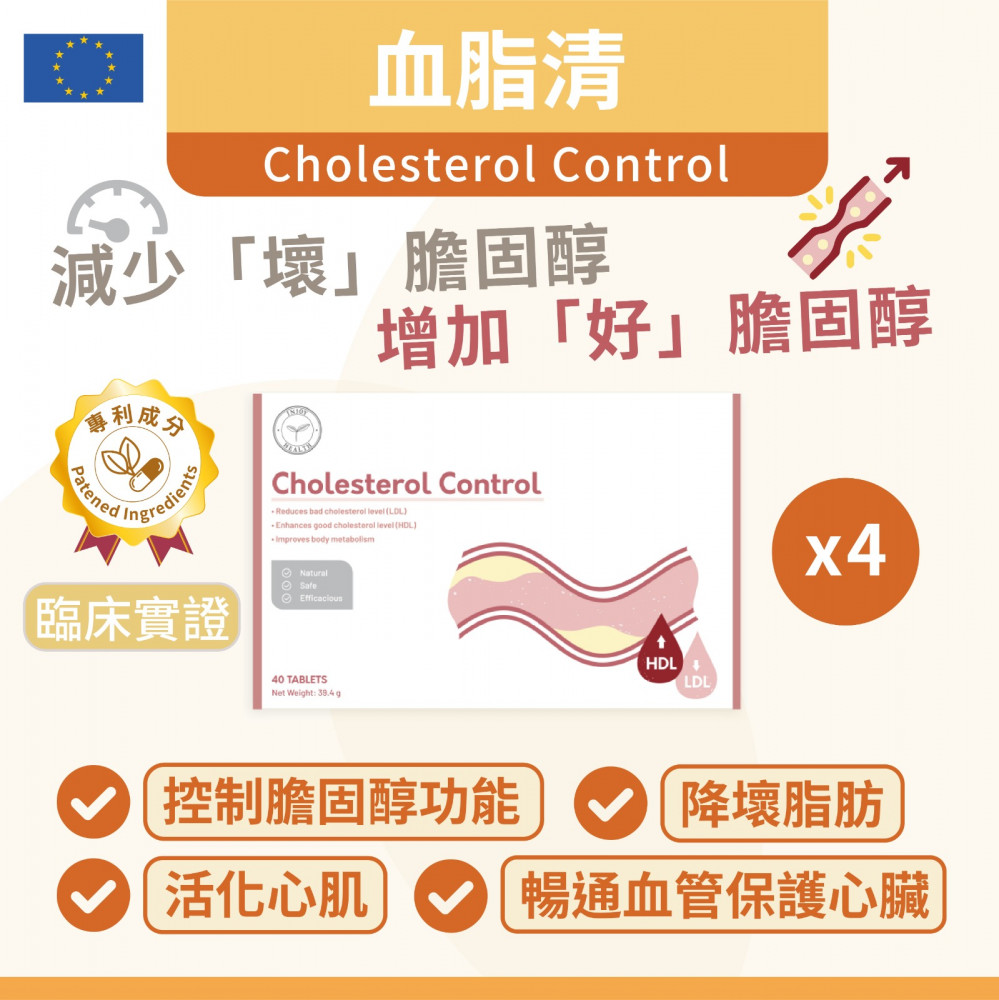 Reducing bad cholesterol (LDL) and increasing good cholesterol (HDL)
Recovering cellular function

Improving overall cardiovascular health and body metabolism
Product origin: Europe
Package quantity: 40 tabs
Unlike conventional drugs or supplements, which focus only on inhibiting cholesterol formation, Cholesterol control offer true recovery through recovering body's ability to control cholesterol.
Monitor cholesterol level regularly

Keep healthy diet and daily exercise

Best result in combination with INJOY Health Power Formula Triple and Fat Remover 

Continue the dosage as necessary
Individuals who would like to maintain good cardiovascular health, especially middle aged or elderly 

Individuals who have been diagnosed with high cholesterol

Individuals with relatively high cholesterol level

12 years of age or above.
Take 1 tablet before breakfast and 1 tablet before bed continuously for 5 days;

Then dosage can be reduced to 1 tablet per day before bed.
Oxicyan: phytocomplex based on spirulina phycocyanine and cranberry anthocyanins which has been proven for its antioxidant activity in activating repair and rebuild cells.

Coenzyme Q10: Coenzyme Q10 is an important vitamin-like substance required for the proper function of many organs and chemical reactions in the body. It helps providing energy to cells.

Red yeast rice fermented dry extract 3% monacolin: Studies have shown that certain red yeast rice products that contain statin can significantly lower levels of total cholesterol and specifically LDL. 

Artichoke dry extract to chlorogenic acid: Its function is to convert stored fat into energy increases our body's metabolism accordingly, which also increase the fat burning process.

Chromium: Increased functional insulin activity and improved lipid profile.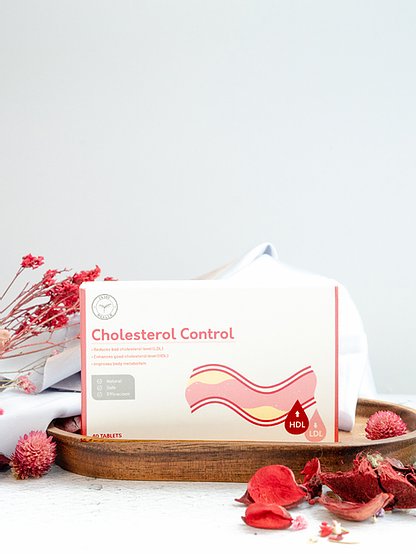 Storage: Store below 25 °C in a cool, dry place, and protect from sunlight. 
Precautions: Not suitable for children under 12 years old. For pregnant or breastfeeding women, or those taking prescription of allergic to ingredients, consults a physician before taking this product.
Disclaimer: This product is not registered under the Pharmacy and Poisons Ordinance or the Chinese medicine Ordinance. Any claim made for it has not been subject to evaluation for such registration. This product is not intended to diagnose, treat or prevent any disease.