INJOY Health - Brain Booster - 20 Capsules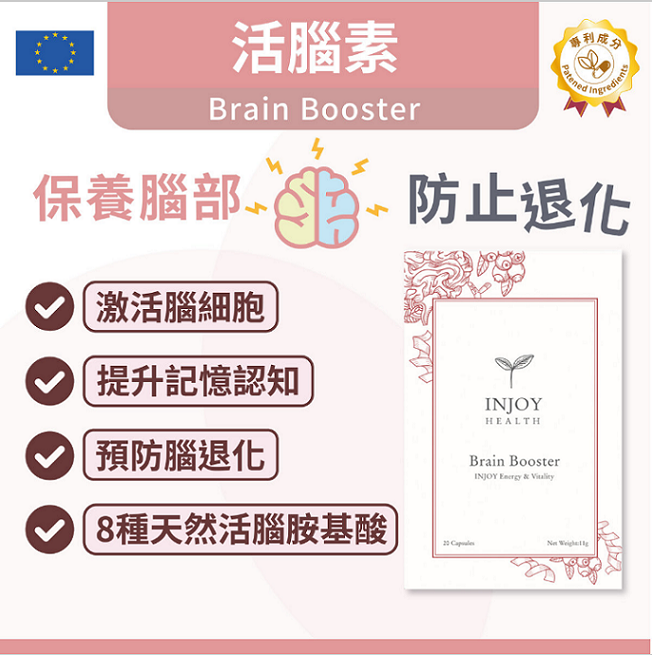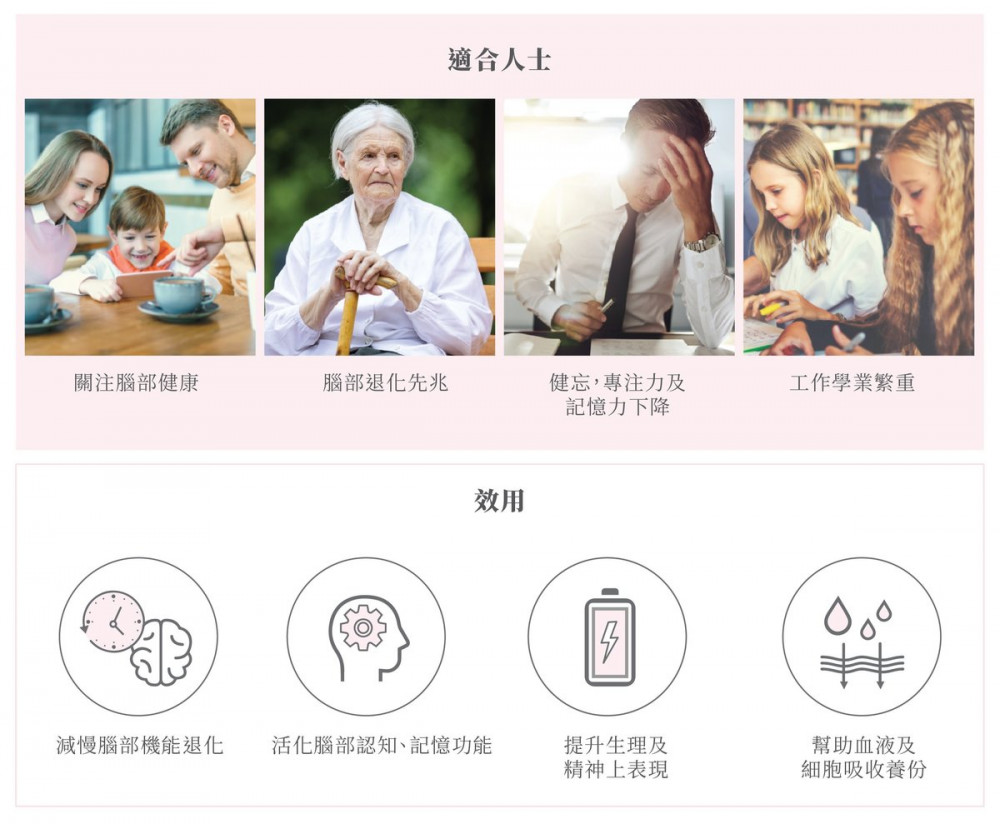 Brain Booster contains 8 kinds of natural brain activating amino acids, super-nutrients and essential minerals that contribute to memory function, energy metabolism and reduce fatigue. This unique extraction method activates transmission and communication between nerves substance in our brain to boost brain functions and offer protection. Our exclusive ingredients - OxyPhym provides highest antioxidant potential to prevent free-radical damages of brain tissues and structure, improve brain performance and overall well-being.
Suitable for
Students who are under exam stress

Individuals who has a busy and stressful lifestyle

Individuals who have symptoms of brain degeneration

Individuals who suffer from memory deterioration

12 years old or above.
Direction:
Take 1 capsule after breakfast with 200ml of water in room temperature
Origin of product: Europe
Certificates
Non-GMO

ISO 9001

ISO 22000
Detailed ingredients:
Magnesium: By using liposomes made from essential phospholipids to protect the delivery of active Magnesium into the bloodstream and cell for soothing mild anxiety and provide vital nutrients for brain functioning.

OxyPhym: In this formula, the bonding between two nutrient-dense wholefood Spirulina and Nordic wild-blueberries can only be created by our exclusive method. This specific bonding allows easy absorption of brain-enhancing nutrients into the body and used for improving cognitive functions.

NADH: Enhance energy production for better performance.

Vitamin B6: Improve cognitive performance and memory forming while maintaining healthy metabolism.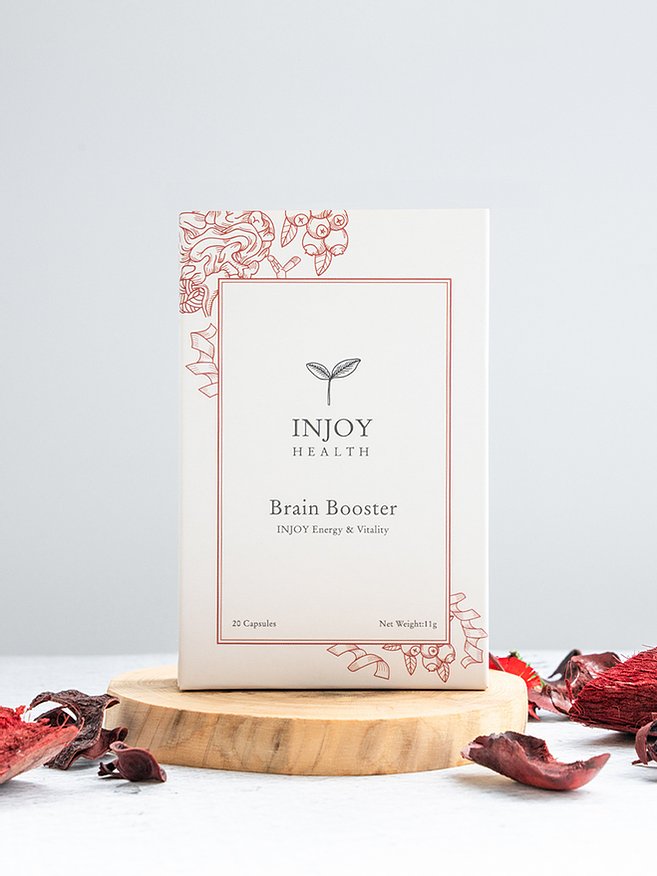 Conditions
Storage: Store below 30 °C in a cool, dry place, and protect from sunlight. Refrigerate once opened.

Precautions: Not suitable for children under 8 years old. For pregnant or breastfeeding women, or those taking prescription of allergic to ingredients, consults a physician before taking this product.

Disclaimer: This product is not registered under the Pharmacy and Poisons Ordinance or the Chinese medicine Ordinance. Any claim made for it has not been subject to evaluation for such registration. This product is not intended to diagnose, treat or prevent any disease.