INJOY Health - Beauty Skin Antioxidant combo (OXI Power x 1 + Probio-Mix Super Greens x 1)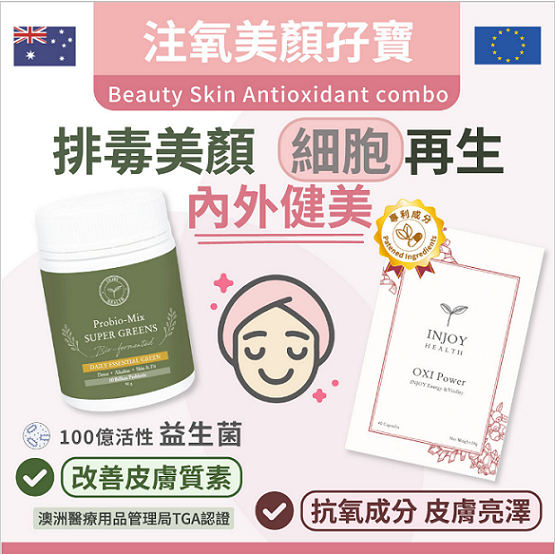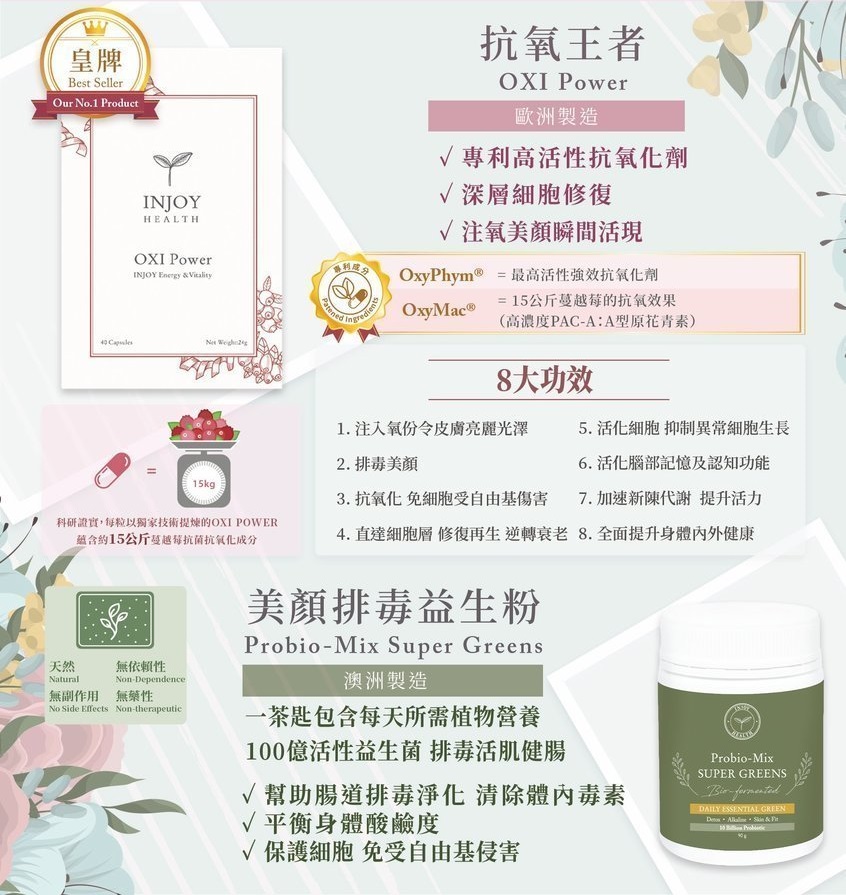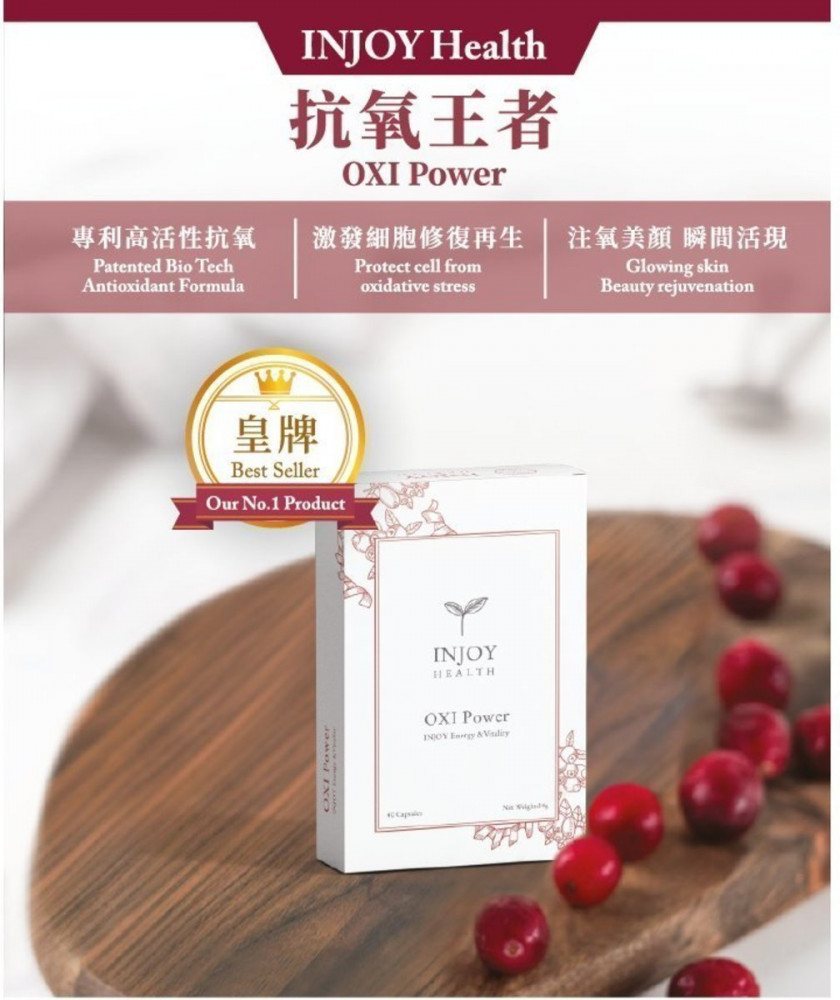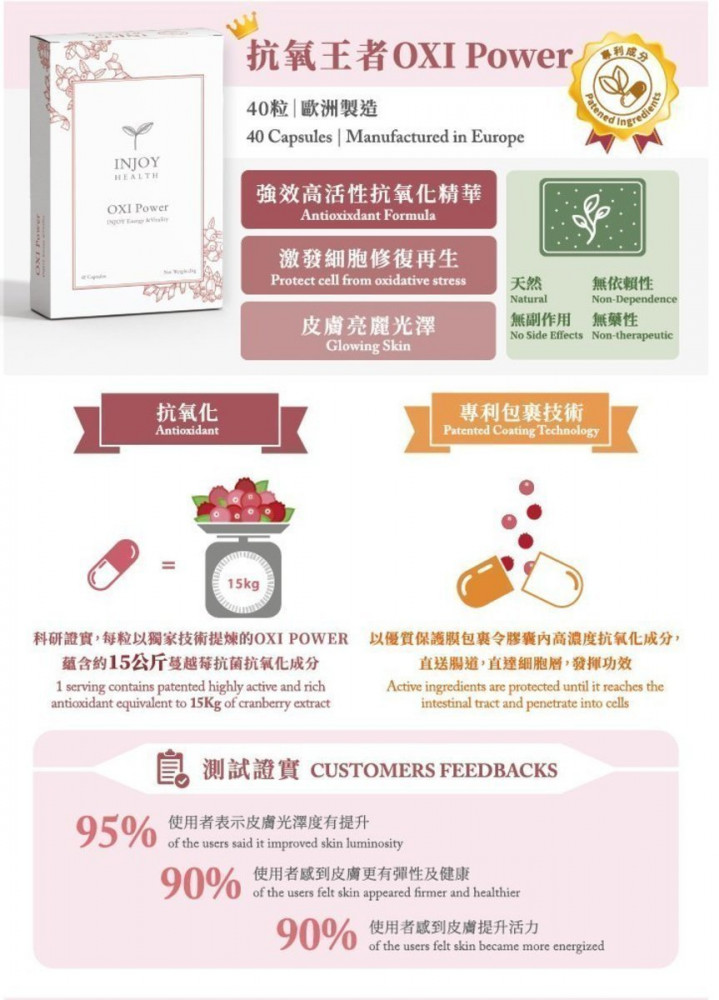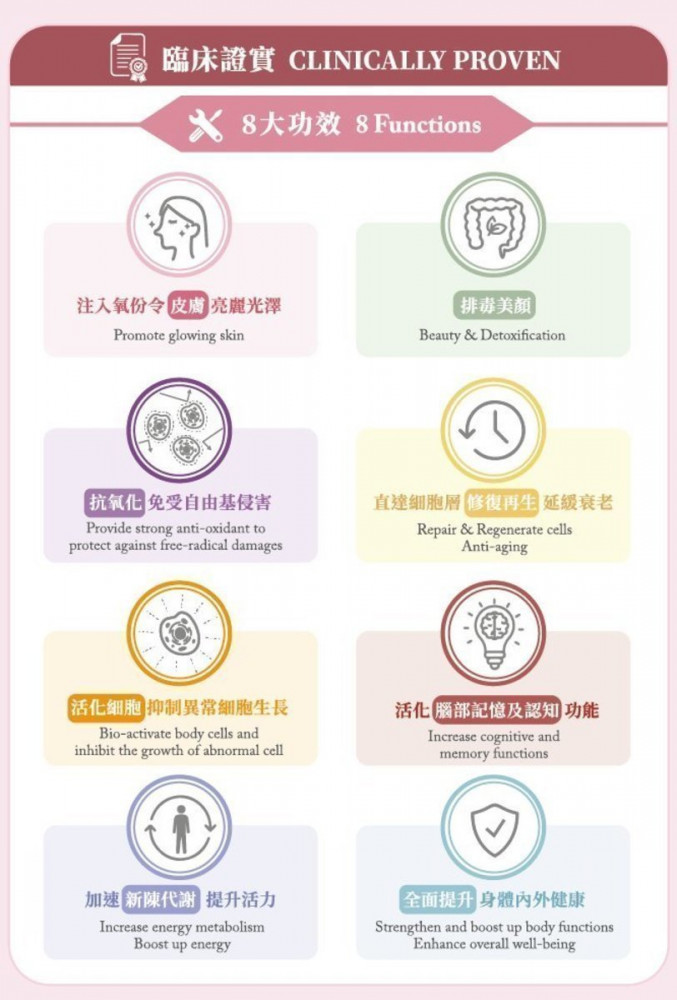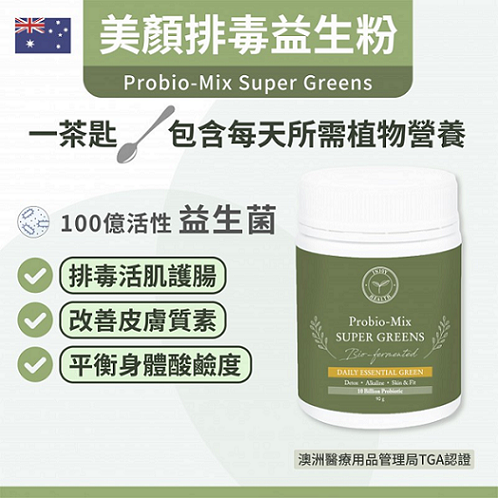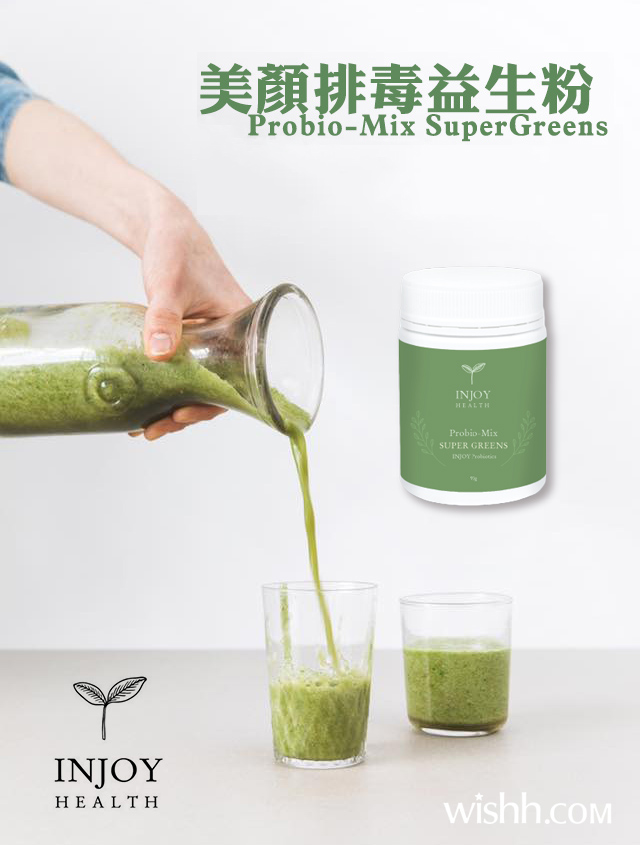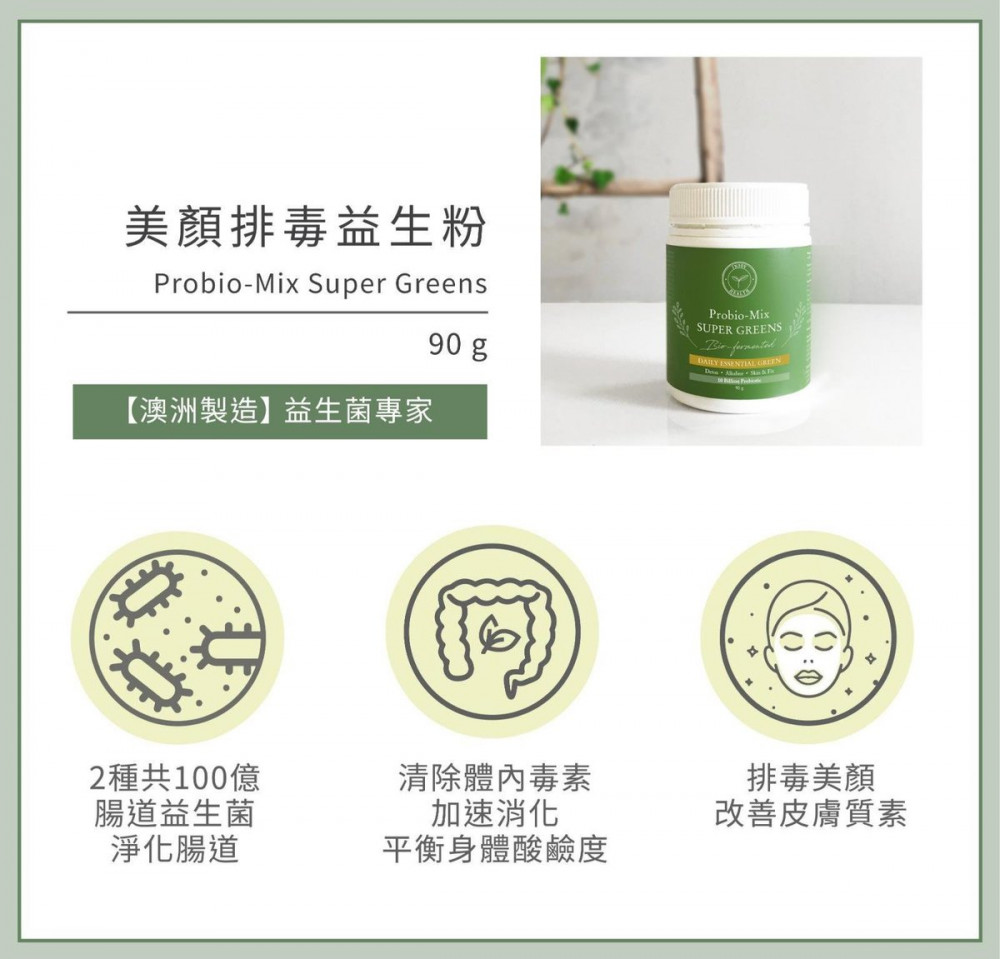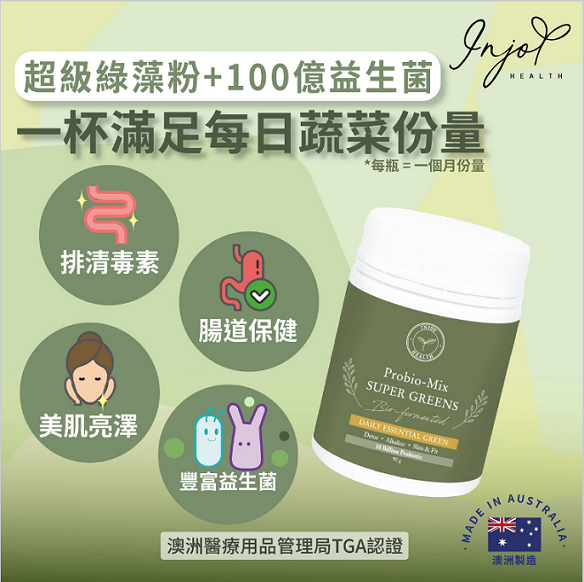 Beauty Skin Antioxidant Combo
Beauty Skin Antioxidant Combo includes:
1box x OXI Power (40 caps/box //

Product origin: Europe

)

1bottle x Probio-Mix Super Greens (90g/bottle //

Product origin: Australia

)
Product Spec
OXI Power
1 serving contains 15 kg packed with antioxidants and nutrients that improve all body functions, inhibit abnormal cell growth, protect cells from oxidative stress, neutralize free radicals, support detoxification, resist viral infection, repair and regenerate cells for glowing skin. OxyPhym = Strongest antioxidant OxyMac = 15Kg antioxidant cranberry extract.
Probio-Mix Super Greens
Highly alkalized super-green powdered formula effectively support detoxification, colon cleansing, balance body's pH value and protect body cells. It contains 10 billion bioactive probiotics to support highly effective detoxification, aid in digestion, strengthen immune system and relief of constipation problem.



Direction
OXI Power:
Take 1 capsule, 2 times per day
Probio-Mix Super Greens
Dissolve 1 teaspoon (about 5 grams) of Probio-Mix Super Green powder in 200 mL of water in room temperature or milk and juice before breakfast on an empty stomach.
Detailed ingredients:
OXI Power:
OxyPhym: A powerful phytocomplex antioxidant composed of two key ingredients - Wild Bilberries Anthocyanins and Spirulina Phycocyanins providing most potent and active form of antioxidant. A highly effective ingredient especially unique in the market.

ALA: The only antioxidant that neutralizes free-radicals both inside and outside the cell with two major additional benefits of Vitamin C, E, coQ10 and glutathione regeneration, plus to enhance body's natural detoxification process in a cellular level!

Coenzyme Q10: A vital nutrient that increases absorption of essential vitamins, turning fats and nutrients into a source of energy, improve enzyme functions, and defend cellular oxidative stress acting like an antioxidant.

OxyMac: A cranberry extract with highly active form of proanthocyanidins.

Selenium: Also known as Ladies' Gold due to its incredible ability for reverse aging and to regulate thyroid hormone, which can cause weight gain, mood swing etc.

Vitamin B6: Well-known in maintaining healthy metabolism of nervous system, healthy function in liver, skin and eye. Vitamin B6 has also the properties of enhancing brain development, hormone stabilization, which has an impact on mood and energy level.

Chromium Picolinate: Improve body's response to insulin or lower blood sugar. It also reduce craving.
Probio-Mix Super Greens
Spirulina: Most nutrient-dense foods on earth. Protein-rich, bio-active chlorophyll with a complete spectrum of amino acids which are extremely energizing, alkalizing, deeply mineralizing and soothing superfood.

Chlorella: Single-celled, water-grown dark green algae very rich in chlorophyll. It is extremely alkalizing, cleansing, a potent sustainable source of plant-based Iron and Calcium.

Alfalfa: Rich in chlorophyll which promotes optimal liver detoxification to eliminate potential harmful waste in the body, may also improve digestion and weight control.

Wheatgrass Leaf: Boosting with alkalizing effect and chlorophyll that specifically helps in detox heavy metals; also increases metabolism and oxygenate body cells at the same time. It is used to rebuild and damaged tissues which help in aging or body function decay.

Mung Beans: High source of protein, fibre, antioxidants, phytonutrients all work synergistically to protect against heart health, infections and boost immunity by fighting free radicals. Resistant starch in mung beans also act as a prebiotic to promote optimal absorption of our probiotic supplements.

10 billions of 2 Gut Loving Probiotic Strains (L. acidophilus, L. plantarum): provide a basis for the maintenance of intestinal health.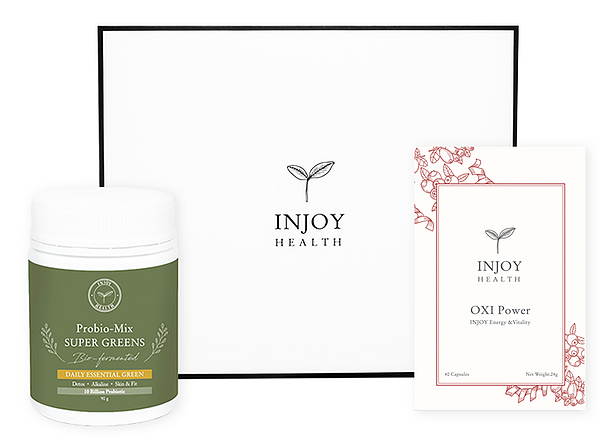 Conditions
Storage: Store below 25 °C in a cool, dry place, and protect from sunlight.

Refrigerate once opened, and use within 90 days.

Precautions: Not suitable for children under 6 years old. For pregnant or breastfeeding women, or those taking prescription of allergic to ingredients, consults a physician before taking this product.

Disclaimer: This product is not registered under the Pharmacy and Poisons Ordinance or the Chinese medicine Ordinance. Any claim made for it has not been subject to evaluation for such registration. This product is not intended to diagnose, treat or prevent any disease.