GKXK 4D Warm Magic Eye Mask - Red
Brand: GKXK
Model: GKXK-EYE-RD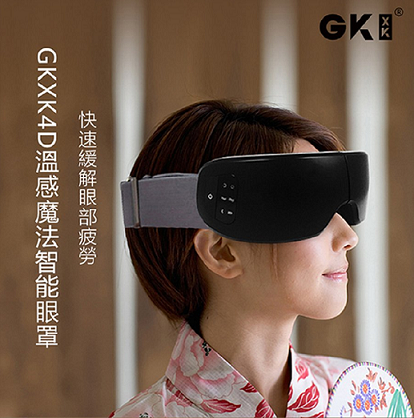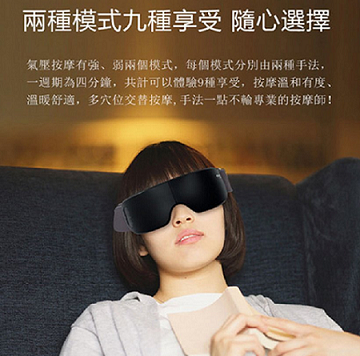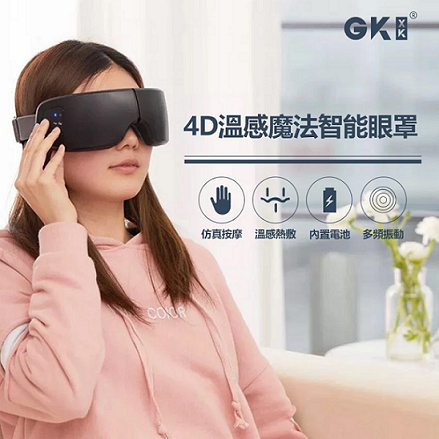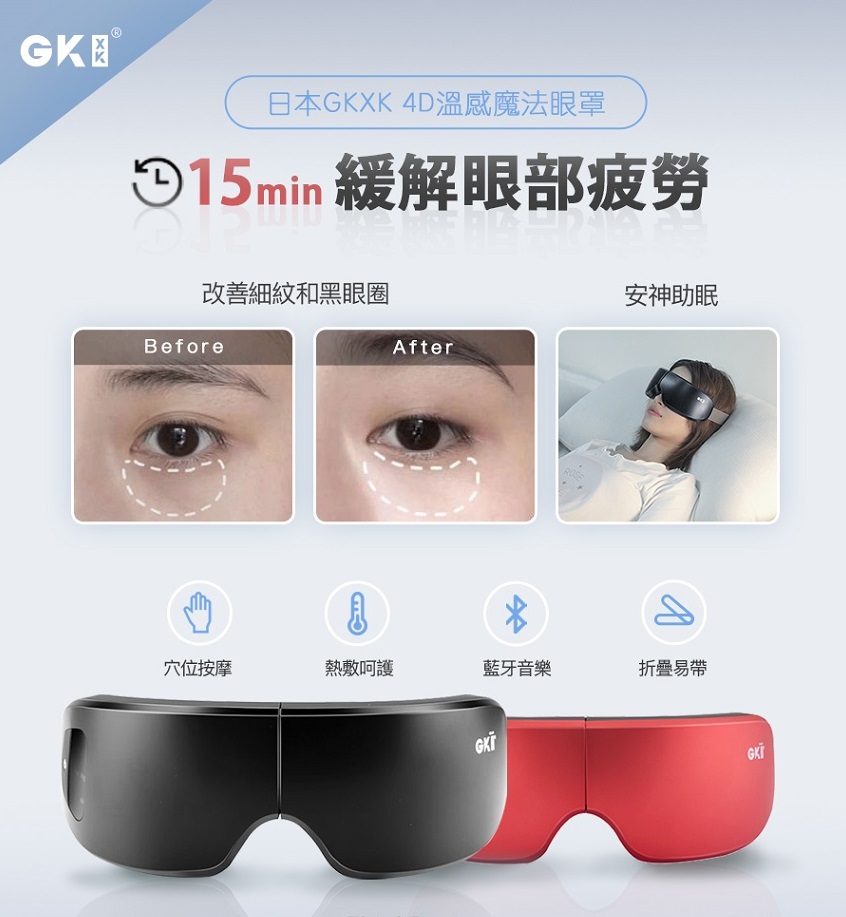 Brand: Japan GKXK4D
Name: GKXK 4D Warm Magic Eye Mask
Color: black, red
Model: YE-EM001
Origin: Japanese brand, made in China
Packing list: product body, storage bag, isolation cloth, manual, data cable
Main material: ABS+leather fleece, flocking cloth (isolation cloth)
Power supply: 3.7V/1600mAh
Charging time: about 4-5 hours (the blue light flashes when charging, and the blue light stays on when fully charged)
Continuous use time: about 120 minutes
Single use time: about 15 minutes, automatically power off after 15 minutes
Heating surface temperature: 38℃
Operating environment temperature: 0℃-40℃ (the machine can be used safely within this environment temperature range)
Product net weight: about 285g
Product gross weight: about 600g
Product size: 330mm*78mm*31mm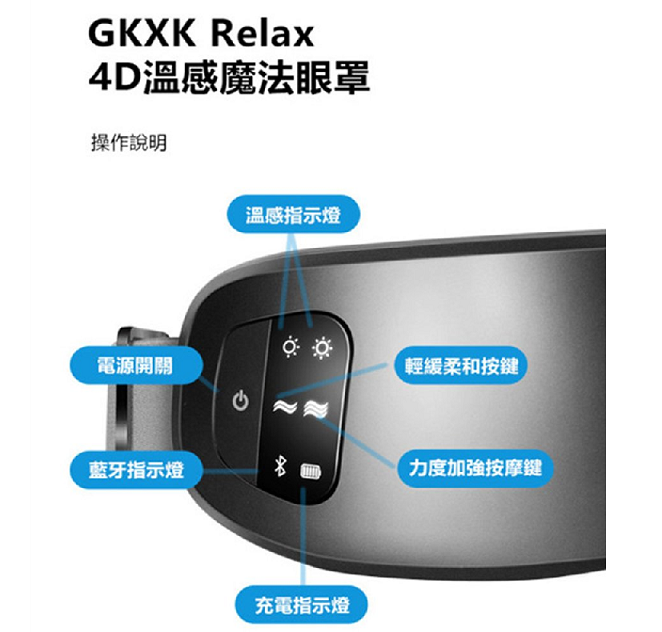 Instructions:
1. Long press the power button (4-5 seconds), the warming function will start automatically when the machine starts. If you need to connect to Bluetooth, you can search [YH-EM001] automatically. After connecting, you can start the music function on your phone to start enjoying wonderful music.
2. Click the power button to switch the gear, when the red indicator light flashes, it will increase the temperature or airbag pressure gear. After switching the mode, you can also click the power button to switch the gear.
3. Double-click the power button to switch the mode, which can realize single temperature heating function, single airbag function or airbag + temperature function adjustment. (Note: The air function of this machine has two modes, each mode has two methods, a cycle of 4 minutes, a total of 9 kinds of enjoyment can be experienced, please experience hard)
4. Long press the power button (4-5 seconds) to shut down, all functions stop working.
[Note] If many people use or avoid staining the eye skin, it is recommended to use it with an isolation cloth (wear the isolation cloth and then bring the eye mask), and discard it after one or two uses.
Function Description:
1. Two-point airbag massage for acupuncture points, a total of 9 airbag operation methods for you to relieve eye pressure
2. Hot compress the eye, promote blood circulation, relieve the bags under the eyes, dark circles and dry eyes
3. Hot compress + airbag massage at the same time, Best experience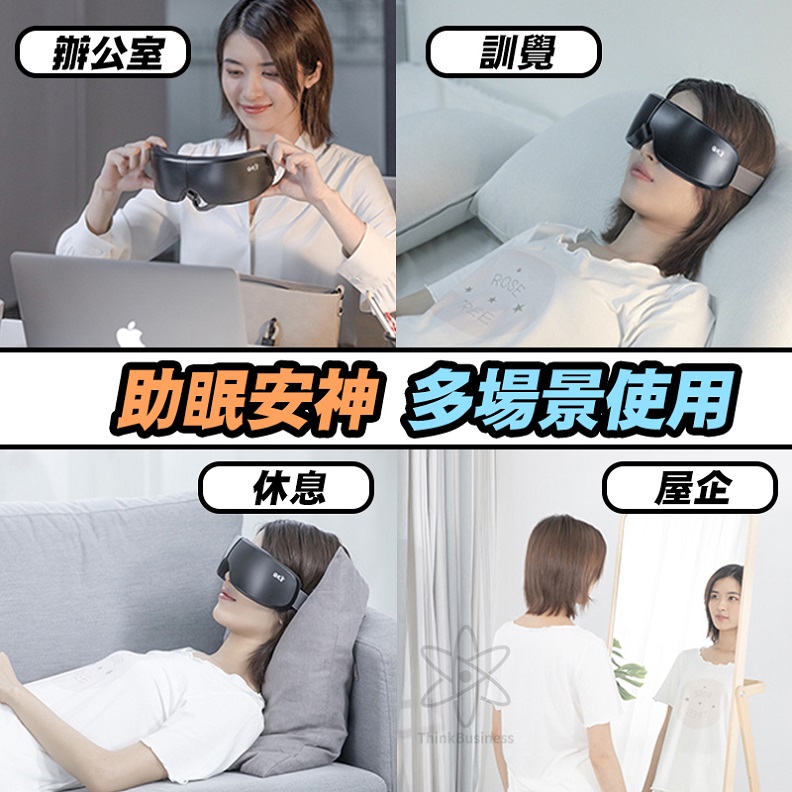 Applicable people:
1. Student groups, myopia, hyperopia, astigmatism, brain and eye overdraw users, and eye fatigue caused by wearing glasses for a long time.
2. Computer-related workers, accountants, secretaries, teachers, drivers who drive for a long time, operators of precision instruments, and workers who are mainly engaged in eyesight and brain power.
3. Accompanied by fine lines of the corners of the eyes, dark circles, bags under the eyes, those who stayed up too late.
4. People with eye pain, headache, neurasthenia and insomnia.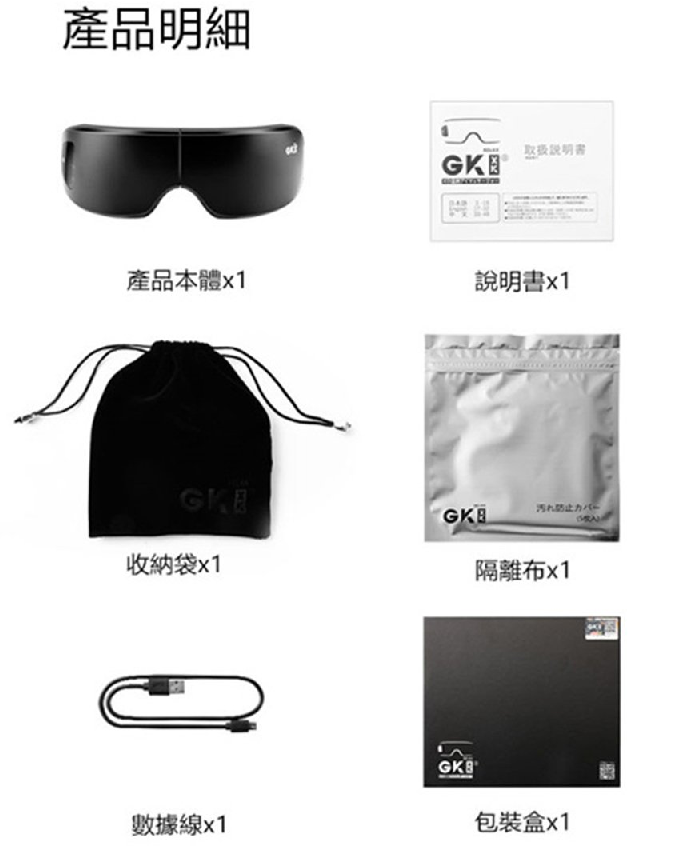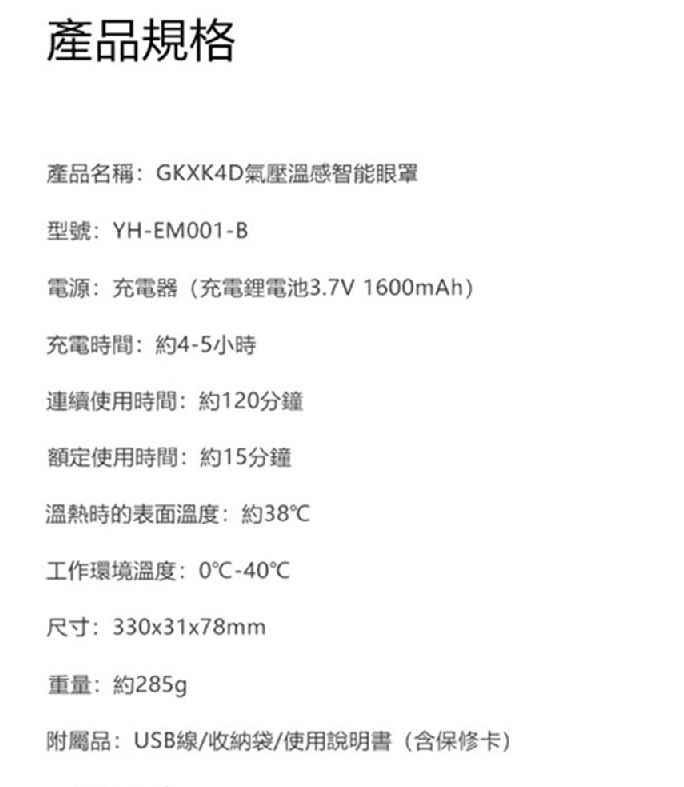 Notices:
1. If you feel pain or burning in your skin, stop using it immediately and consult a doctor immediately. Continued use may cause accidents, skin or eye discomfort. The following people use it under the guidance of doctors. Unauthorized use may cause accidents, physical illness, skin or eye discomfort.
Persons with neurological disorders or skin perception disorders in the head and face

Surgical implantation of metal, stents, plastics, etc. in the head or face due to fractures or plastic surgery. People with head and eye sequelae after the accident.

Severe myopia (pathological myopia)

People with cataracts, green cataracts, retinal detachment, fundus hemorrhage, floaters in front of the eyes, etc.

Those with high or low intraocular pressure

Those who have undergone eye surgery

Unable to perceive People with colds and heat

People with heart disease, acute illness, fever, abnormal blood pressure, thrombosis, severe aneurysms, malignant tumors, and acute venous sclerosis

Pregnant women and first-time births

People with allergies and chemical fiber sensitivity
2. Do not use when hair or skin is not dry.
3. This product is not waterproof, please do not use it in a bath and stay away from water. Do not touch the appliance or plug the charger with wet hands.
4. When the electric alarm sounds, please do not charge the product, and unplug the charger immediately.
5. Do not use it for more than one hour each time. Excessive use may cause physical discomfort, eye and muscle problems.
6. When applying eye drops, please use this product after a period of time.