Fitbit Charge 4 - Special Edition Woven
Brand: Fitbit
Model: Fitbit-FB417BKGY
Features
Built-in GPS

Personalized exclusive heart rate zone

Track light sleep, deep sleep and REM sleep

Get incoming calls, text messages and app notifications

Up to 7 days battery life

Genuine product with official one year warranty.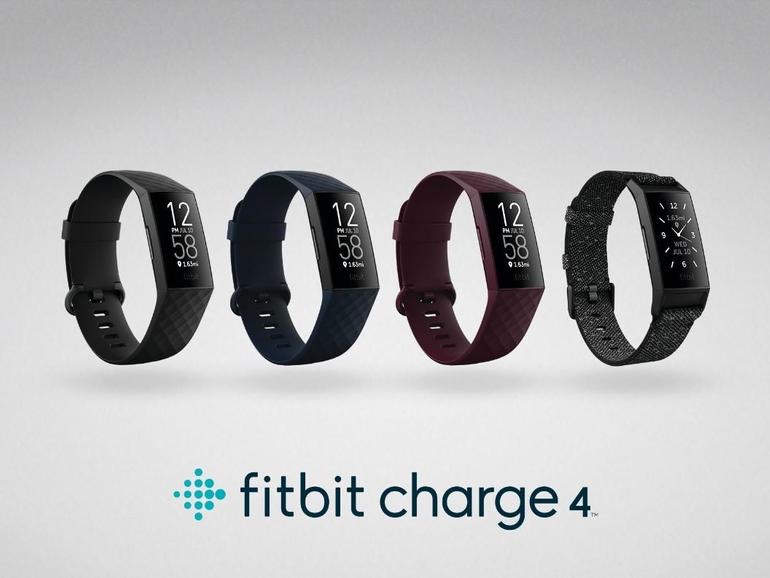 24/7 heart rate tracking
Use the all-weather heart rate tracking function to more accurately grasp the calorie burn, and to improve the exercise effect by checking the heart rate zone during exercise.
Resting heart rate
Wear Fitbit Charge 4 day and night to observe your resting heart rate to track heart rate trends and the effects of exercise over time.
Heart rate zone
You can view real-time statistics on the screen during exercise to see if your heart rate is within a personalized fat burning, cardio training or peak zone
​Exercise intensity map (only available in the app)
After exercising outdoors, check your exercise intensity map in the Fitbit App to find out the heart rate zones of the entire route, and to know where you spent the most energy.
​Minutes of activity interval
The minutes of the active zone will record your time in the personalized target heart rate zone, allowing you to understand the training results. Also know if you have reached the amount of exercise recommended by the World Health Organization, at least 150 minutes of moderate-intensity exercise or 75 minutes of high-intensity exercise every week.
Fat burning zone = 1 minutes in the cardio training and peak zone activity zone = 2 minutes in the activity zone
Goal-oriented movement
Use the sport mode to track your favorite sport, and set a goal before you exercise, you can view the real-time goal progress.
Built-in GPS
When doing outdoor running, cycling, and walking activities, you can check the pace and distance on Charge 4 through the built-in GPS function, and browse the sports map through the Fitbit App.
Suitable for swimming
Fitbit Charge 4 is water resistant up to 50 meters, so it's no problem whether you are wearing a shower, swimming or doing other activities.
Guided breathing exercises
Carry out guided breathing exercises based on your heart rate, follow the instructions on the screen, and find a moment of calm.
Notification function and application
Receive incoming calls, calendar and mobile phone App notifications, SMS notifications anytime, anywhere, and use convenient apps such as timers, weather, etc. In addition, you can quickly reply to messages (Android only). It can only be used when the phone is nearby.
Sleep stage and sleep score
Charge 4 can track your time in light sleep, deep sleep, and REM sleep stages, and provides nightly sleep scores in the Fitbit App, so you can quickly understand the quality of sleep and get a better rest.
Long-life battery
Fitbit Charge 4 has a battery life of up to 7 days (5 hours when using GPS). It does not need to be recharged from time to time, so you can do more things. (Depending on the use situation and other factors)
SPOTIFY
Use Spotify App to play music, store songs, browse playlists and podcasts, all of which can be done on your wrist. (You can only use your mobile phone when you are nearby, and you must subscribe to use the service).
Activity tracking throughout the day
The full-day activity tracking function of Fitbit Charge 4 can collect all the data such as minutes, steps, distance, number of floors climbed, and calorie burned in the activity interval. You will find that your accumulated efforts will bring you closer and closer to your goal.
Women's health
Use Fitbit Charge 4 with Fitbit App to track your menstrual period, record symptoms, check the predicted ovulation period, and choose various functions to take care of women's health in every possible way.
Sleep mode
Use sleep mode to mute phone notifications and keep the screen from turning on at night to keep your sleep uninterrupted. You can set the specified time to automatically turn on the sleep mode.
Do not disturb mode
Do not disturb mode when you want to mute incoming calls, text messages, calendar, and App notifications during the day.
Reminder to move
The interesting reminder function on the screen will keep you motivated all day long and move towards your goal step by step.
Digital panel
The digital panel collects all activity statistics in one go, and you can view tracking data such as steps, calories burned, sleep, heart rate, drinking water, etc., all on your wrist.
Surface and accessories
Choose an exclusive surface with a variety of accessory straps such as classic style, leather, woven pattern or sports style, so that your Charge 4 can show a unique style. (Accessories sold separately)
Intuitive touch display
Fitbit Charge 4's large touch-backlit display automatically adjusts the brightness according to the light, so you can easily view statistics whether in the sun or at night.
Wireless synchronization
Fitbit Charge 4 can automatically sync to Android and iOS devices, allowing you to view your statistics, trend graphs, and goal progress through the Fitbit dashboard.
Mobile App Digital Panel
The digital panel in the Fitbit App will show your health and exercise data at a glance (e.g. nutrition, drinking, exercise and sleep status) to help you set relevant goals and track results.