Ensure Guard 10ml Tubeless Refillable Spray (Gold)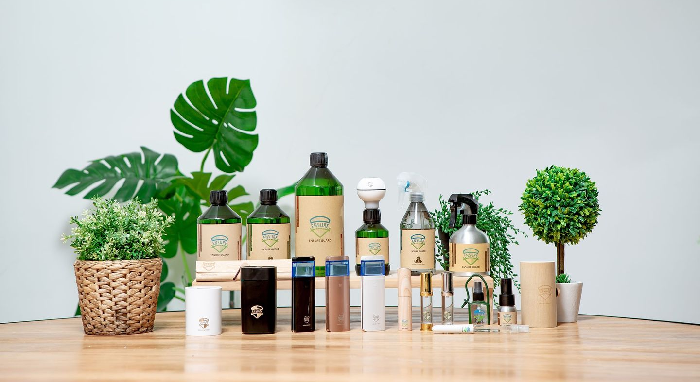 Ensure Guard product descriptions
Ensure Guard is a 100% natural sanitizing product with pioneering nano technology that is certified by internationally recognized organizations to be effective against ≥99.99% of all bacteria and viruses with a genuine long-lasting effect and with NO oral toxicity.
In support of the concept of sustainability, all Ensure Guard bottles are also specially designed to be refillable and recyclable.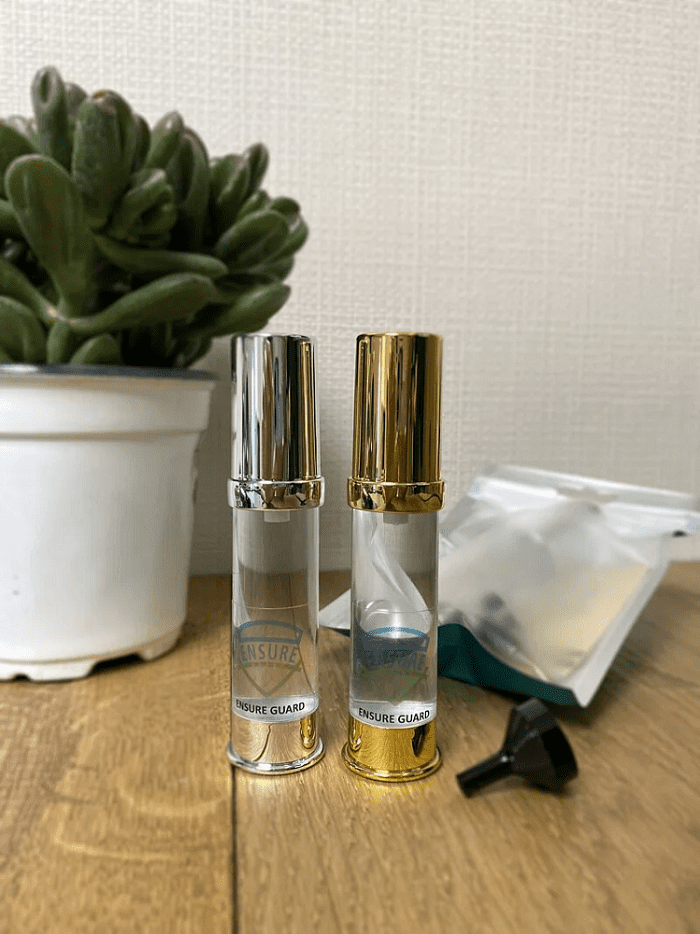 Elegant yet simple. The Tubeless 10ml spray bottle fits easily into your pocket or handbag. The tubeless and vacuum-pressured seal design prevents leakage and wastage issues of other conventional spray bottles, allowing each drop of Ensure Guard in the 10ml refillable container to be fully converted into a super fine spray.
Vacuum spray bottles are now available in gold and silver.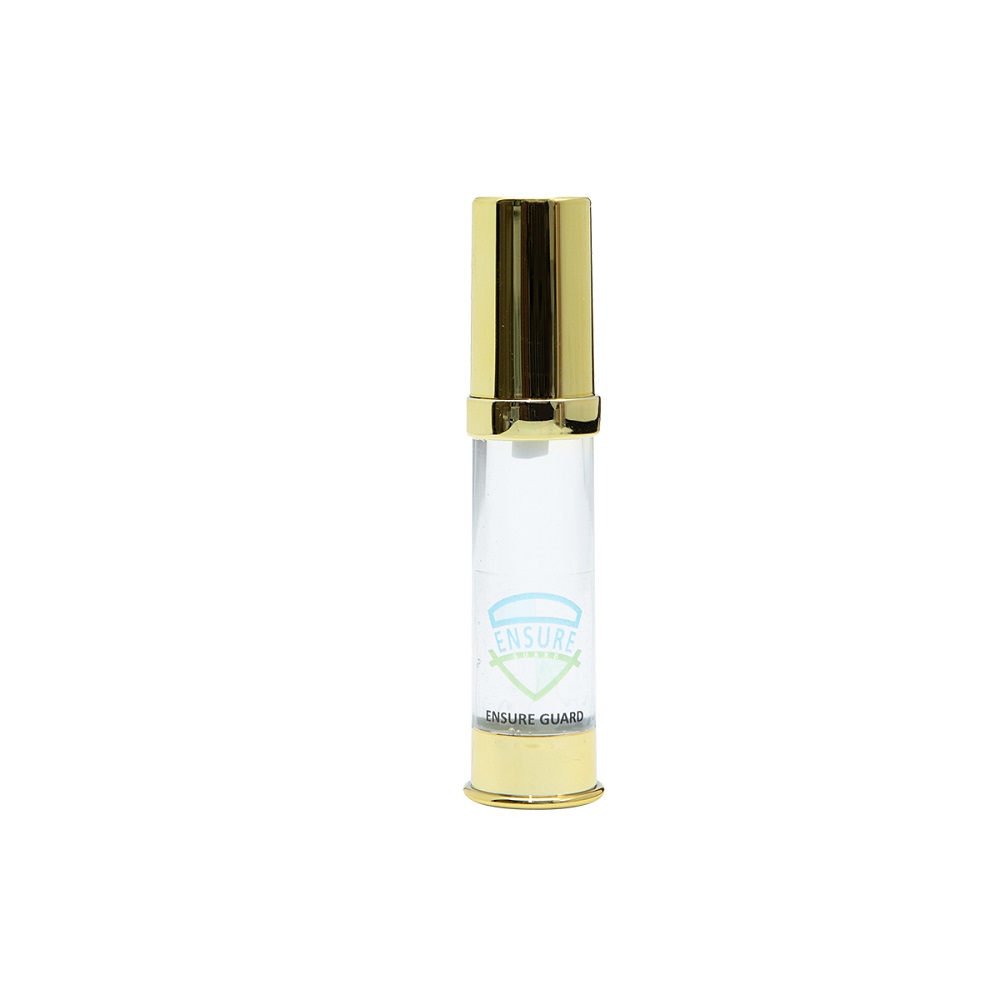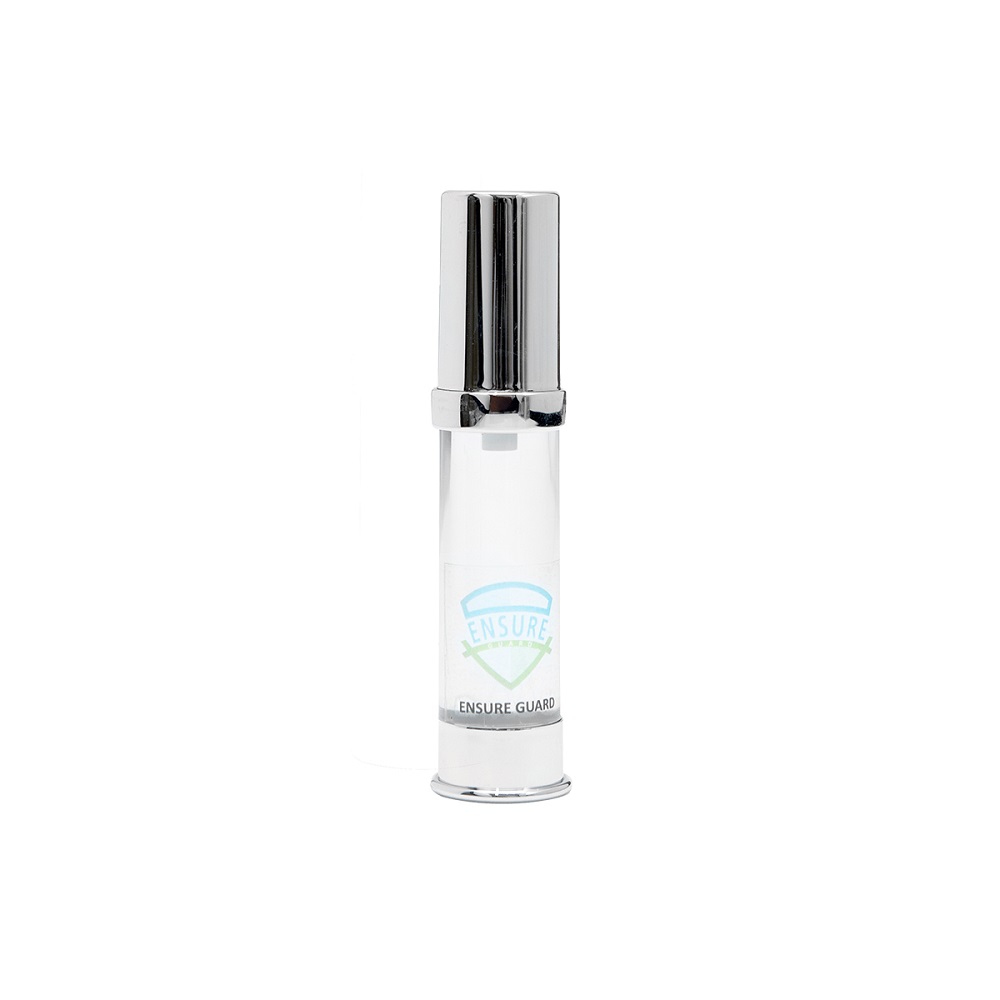 ​
Product specification
Capacity: 10ml
Dimensions: (diameter) 28 mm x (height) 95 mm
Color: gold/silver
Packing material: plastic
Authorized goods