Apollo PRO: Graphene USB C PD Power Bank, 9000mAh (Hong Kong Only)
Brand: ELECJET
Model: ELECJET-APPR603
Apollo PRO: World's First Graphene Battery USB C PD Power Bank - Super fast charging power pack that fully charged in 20 mins, playing and working anytime and anywhere with no worry about charging.
***Free gift: Electjet 60W USB-PD Travel charge with AU/UK/US/EU plugs
9000mAh 20 Minute Recharge!
The Apollo PRO is the world's first and only true Fast Charging Power Bank. It can be fully recharged in 20 minutes when using an 87W charger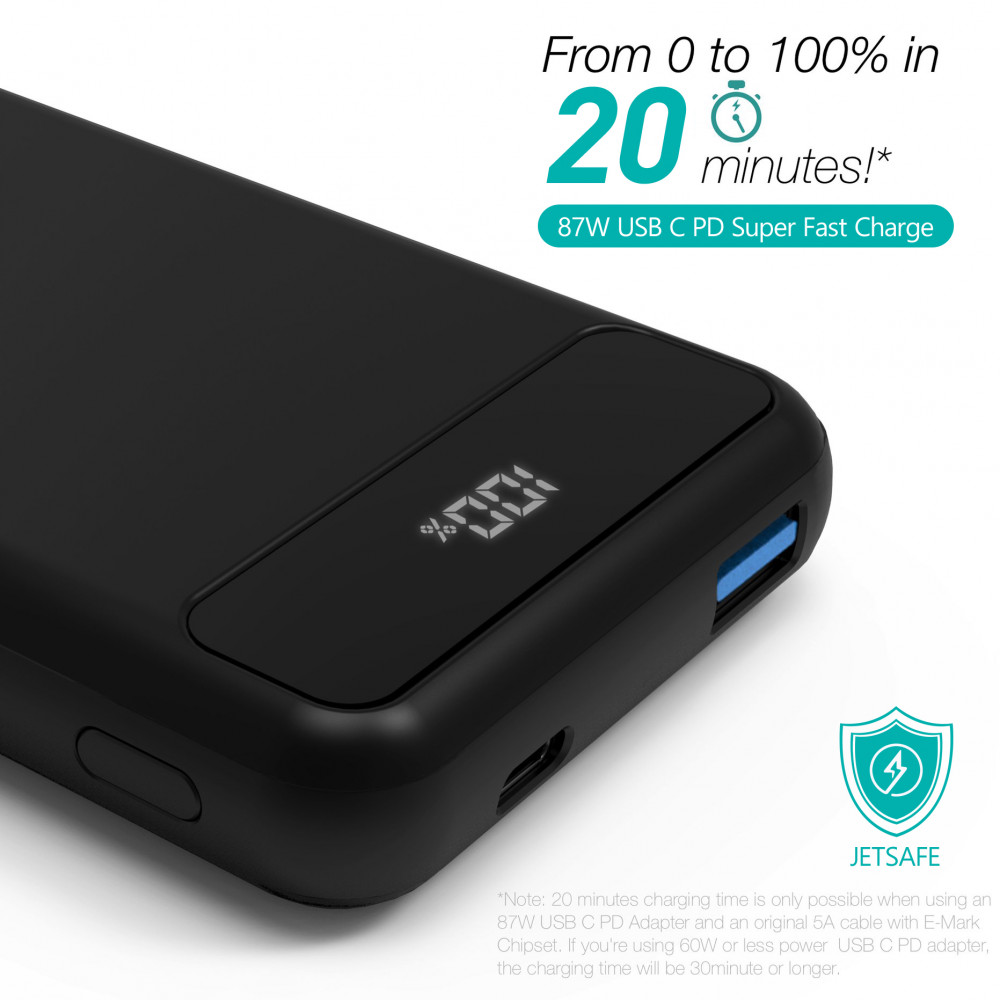 Graphene Technology
The Apollo PRO power bank utilises cutting edge Graphene technology. It supports USB C PD and can be charged at a rate of up to 87W. This means the Apollo PRO's capacity of 9000mah can fully recharged in 20 minutes!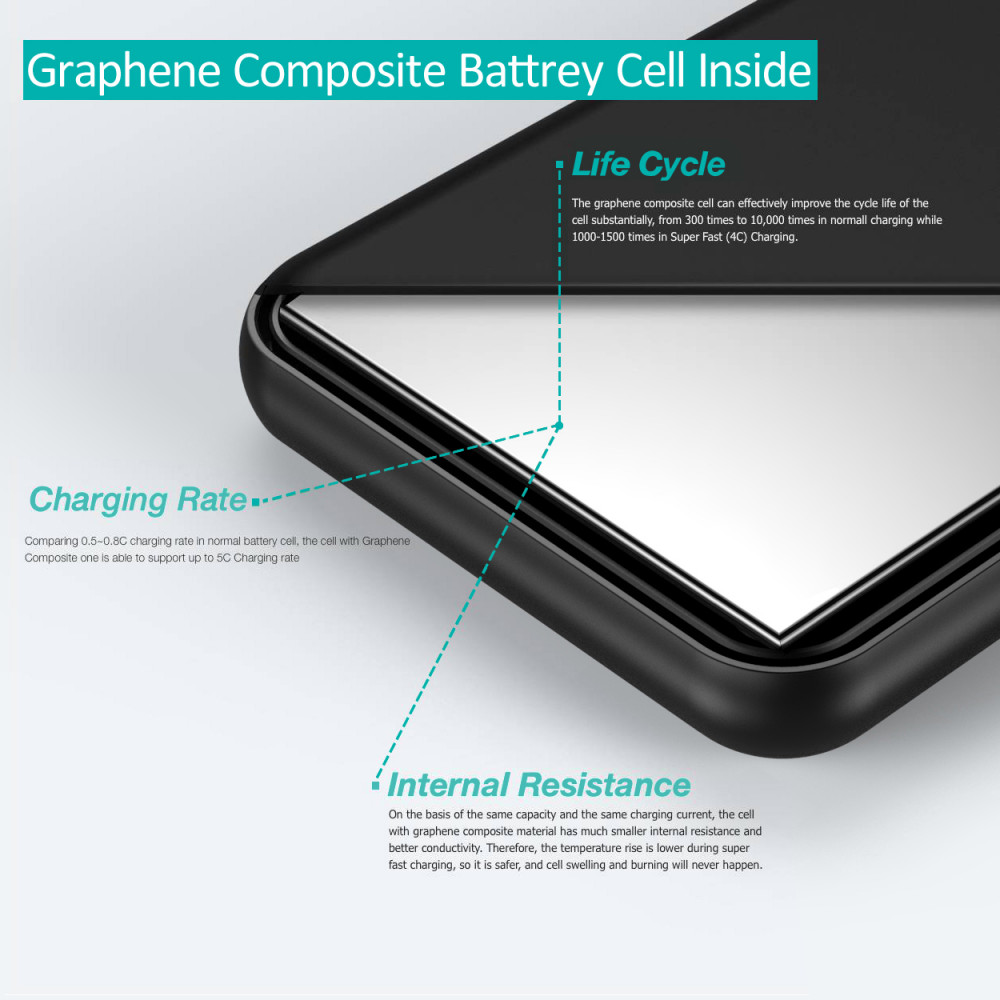 Universal Fast Charging
The Apollo PRO is compatible with both Quick Charge 3.0 and USB C PD. This ensures it can charge almost every device at highspeed no matter which manufacturer. With USB C & USB A ports it has a staggering combined 5A 63W Output. It supports the Fast Charging of the latest iPhone 8 or iPhone X, or in an emergency, it supports emergency charge to your Apple Macboook .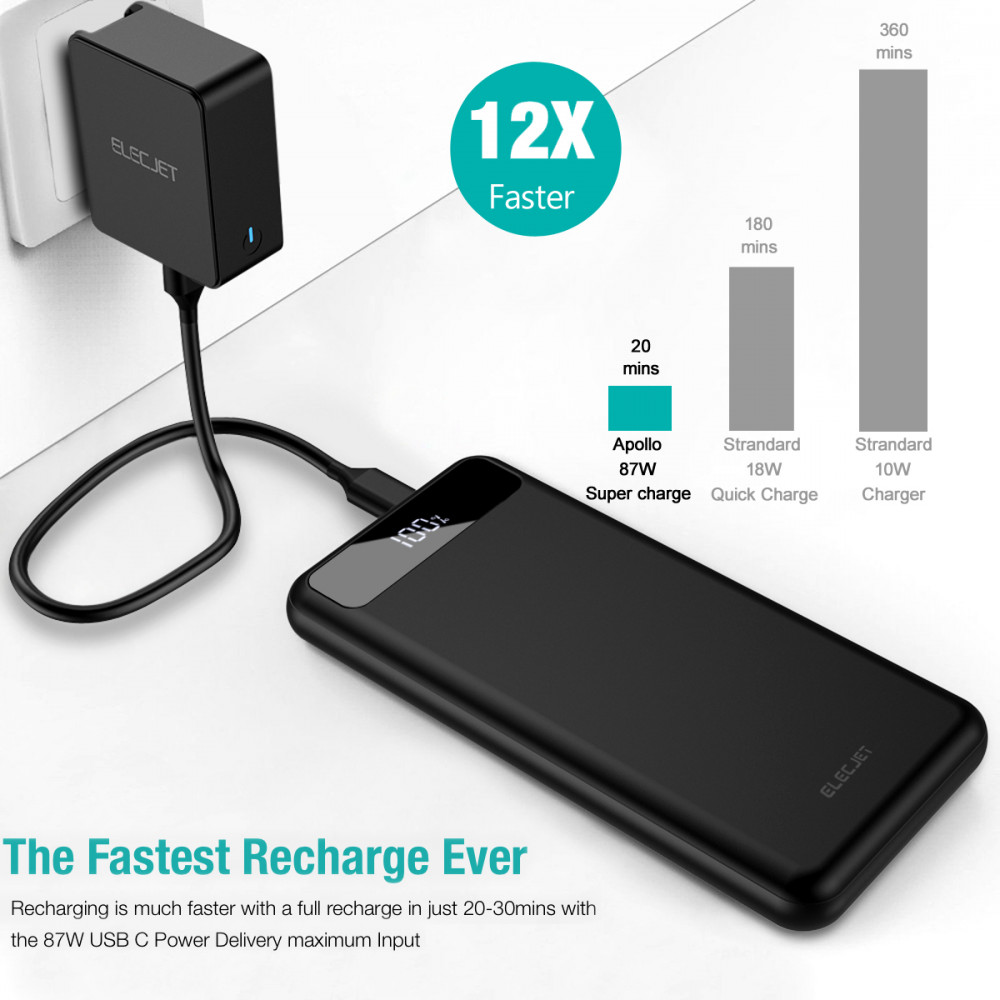 Massive 45W USB C PD Output
The Apollo PRO is capable of charging laptops and most other devices in no time at all.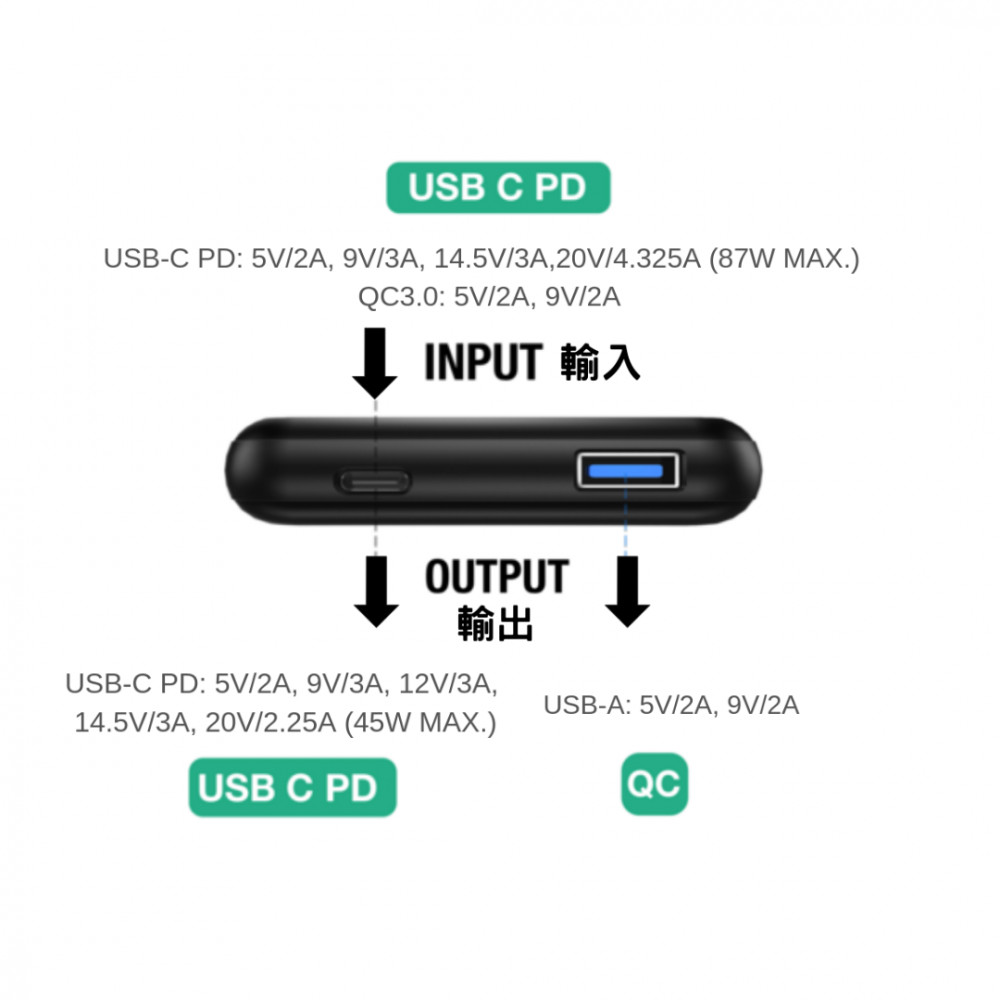 Compatibility
Apollo PRO supports the Power Delivery 3 protocol. You needn't bring a separate adapter with you, because it is compatible with USB C power adapters of Nintendo Switch, Apple MacBook, Lenovo laptop ,Dell laptop or HP laptop.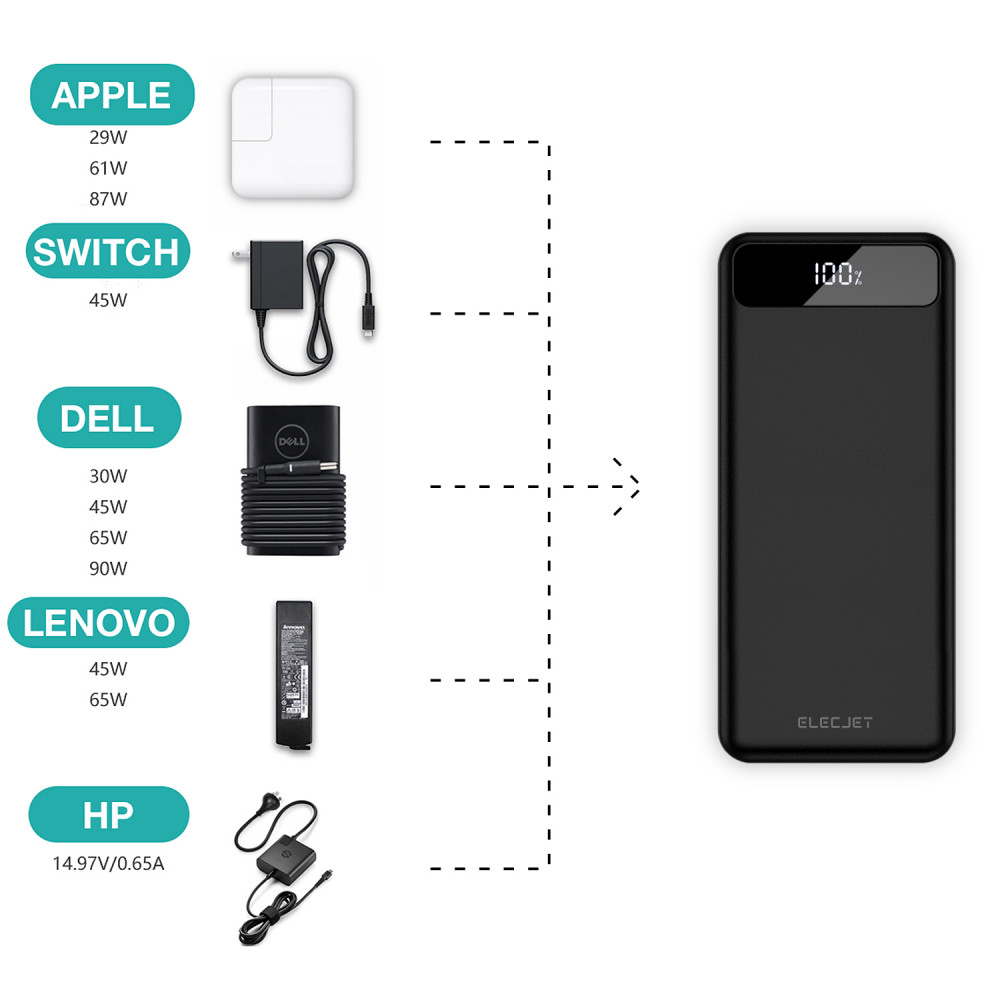 Safety
The life cycle of Apollo PRO battery is increased to up to 10,000 through the use of Graphene technology. Overcharge, short circuit, and current surge protection are included. The temperature whilst charging is much lower which lowers the possibility of cell swelling and burning.