ecostar Foldable Far-infrared Heater for One Person (Navy Check Color)

- The warmth that one wants to remember for a long time –
For Mom Plus eco-2000
Foldable far-infrared smart heater for one

Super power saving with 200W in power consumption, and easy to move and store.

The heater blocks wind and supplies heat to the ankles and knees when placed upright.

High/low temperature control and timer attached (6 hrs, 12 hrs)
Product specifications
For use: 50cm X 20cm X 55cm
For Storage: 25cm X 55cm X 4.5cm
Weight: 1.8kg
Voltage: 220V 50 / 60Hz
Power consumption: 200W
Products include: Heater, 1.5M-long power cable, installation bracket
Authorized goods
Warranty Period : 1 Years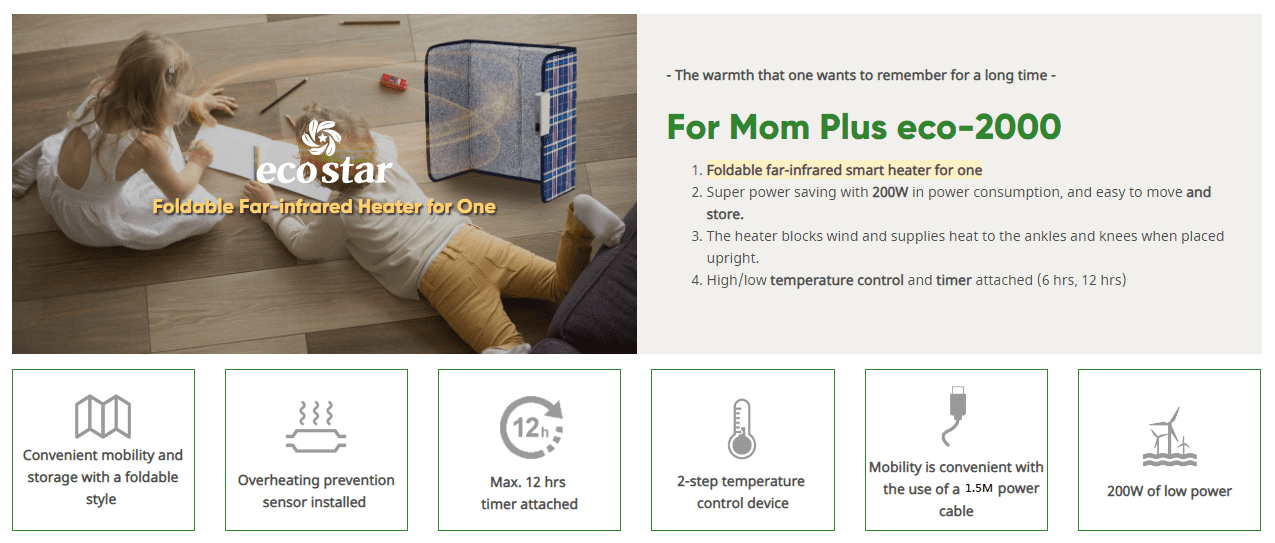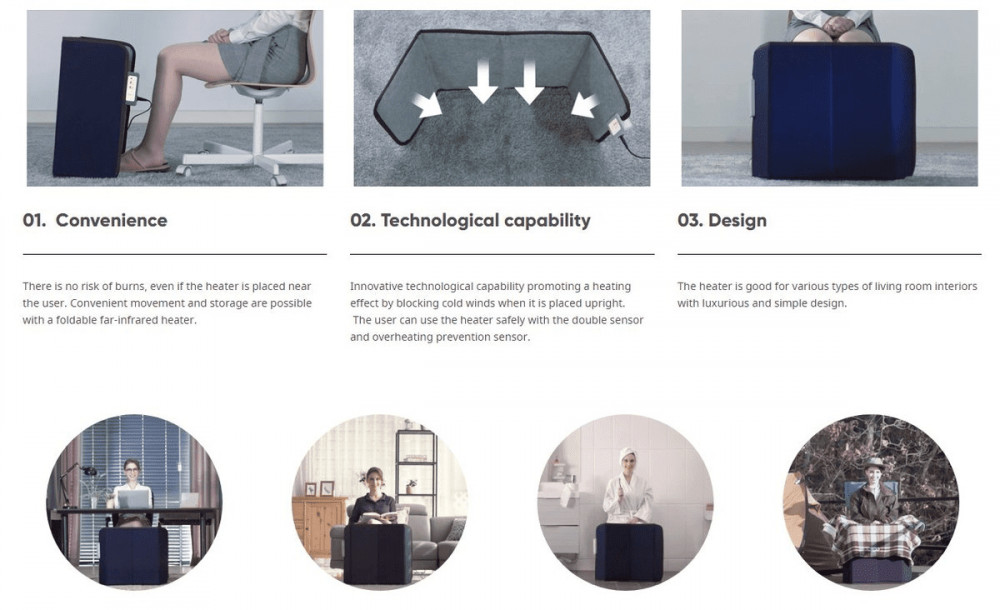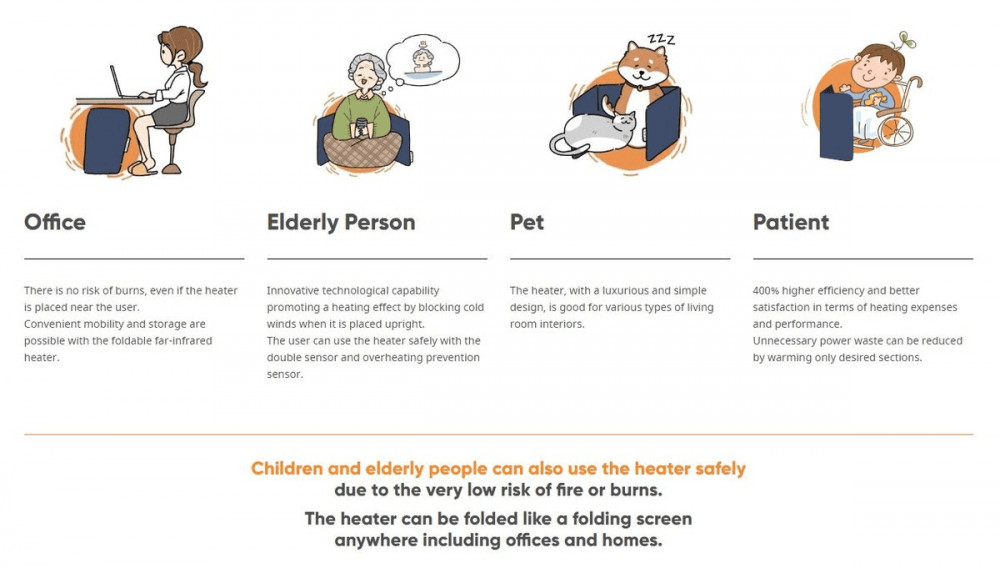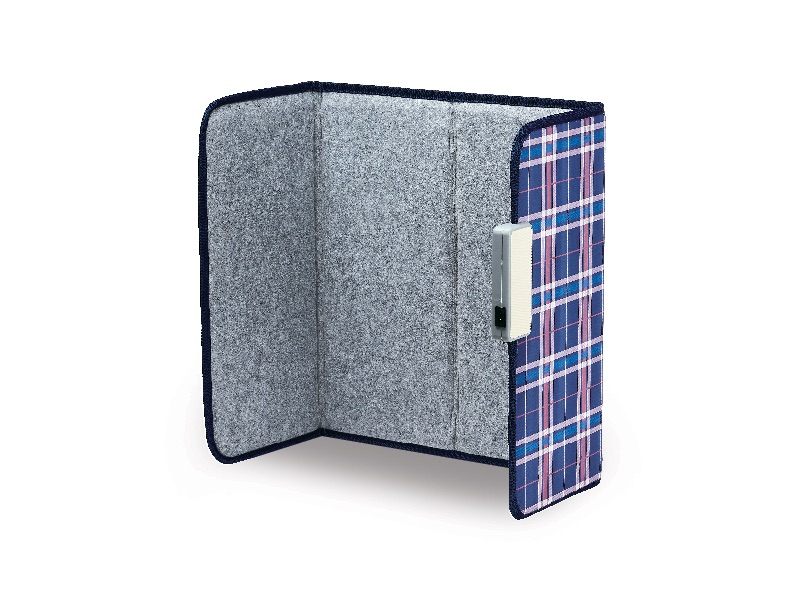 Usage:
1. To turn on, After inserting the power cable into the concentric plug, the main power switch is attached to the lower part of the controller.
2. Press the power button in the body for one second to see that the power LED is on fire.
Remember, press and hold the power button for at least one second to turn it on.
Remember, the device has the feature to cut off power if the product is not in the upright position.