Dr.Parent Wireless Vibration Joint Physiotherapy Massager I Full-coverage hot compress massage
360°circling hot compress heat penetrates deeply into the joints, evenly penetrates the muscles and joints through heat conduction technology, and relieves joint pain.
The first three-stage wrapping, covering a wide range from knees to calves and thighs, all-round massage to release muscle pressure.
Through the air wave action of the air bag, the masseur simulates massage and kneading to balance the force on the muscles, and enjoy it intimately every time.
The high-frequency micro-vibration directly hits the sore knees and legs, the strength is comfortable and appropriate, the knees and legs are "crispy and numb", and the stiff muscles are gradually relaxed.
The ergonomic design allows the airbags to closely fit the important acupuncture points on the knees and legs, making the massage effect more remarkable.
Wireless and portable design, can be used anytime, anywhere. Large LED visual screen, easy to operate and easy to use.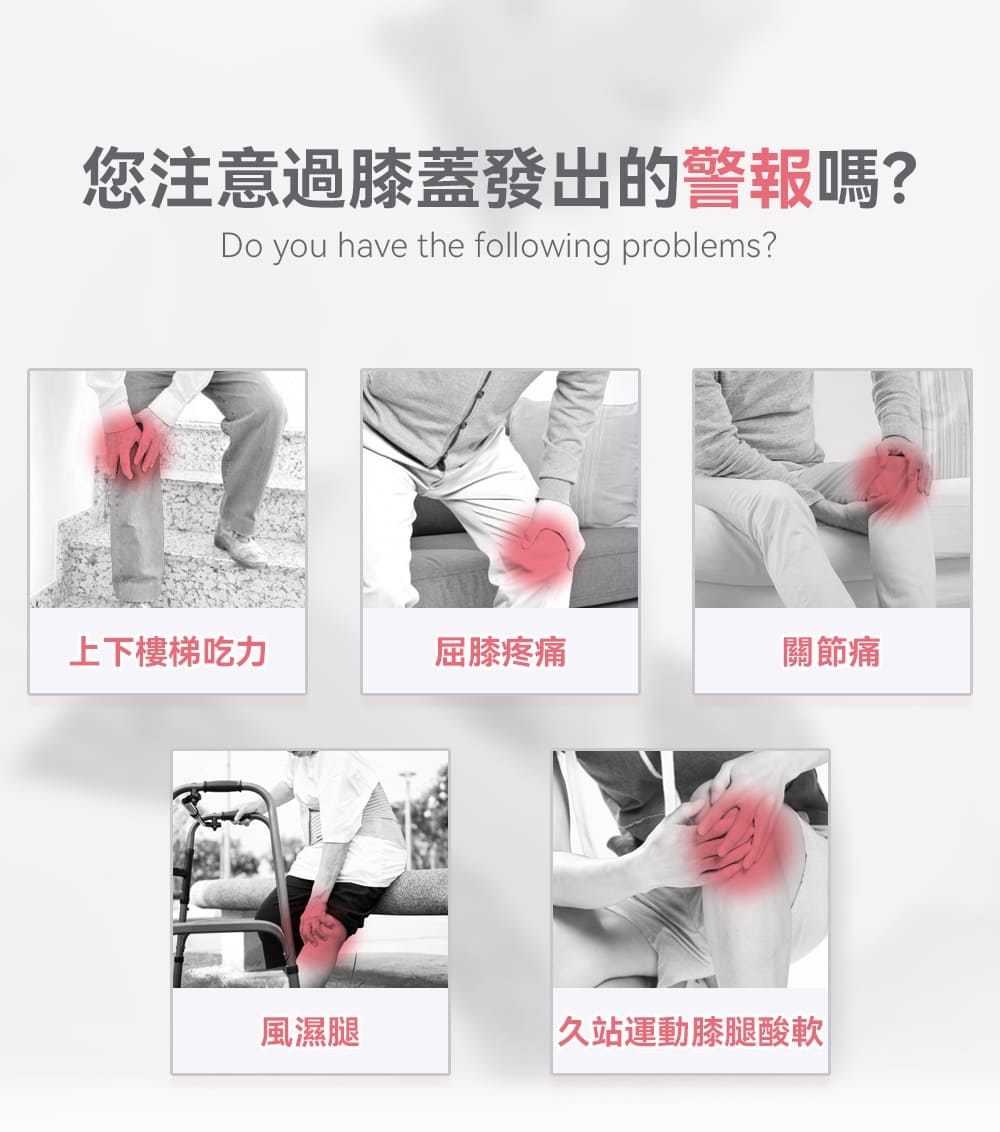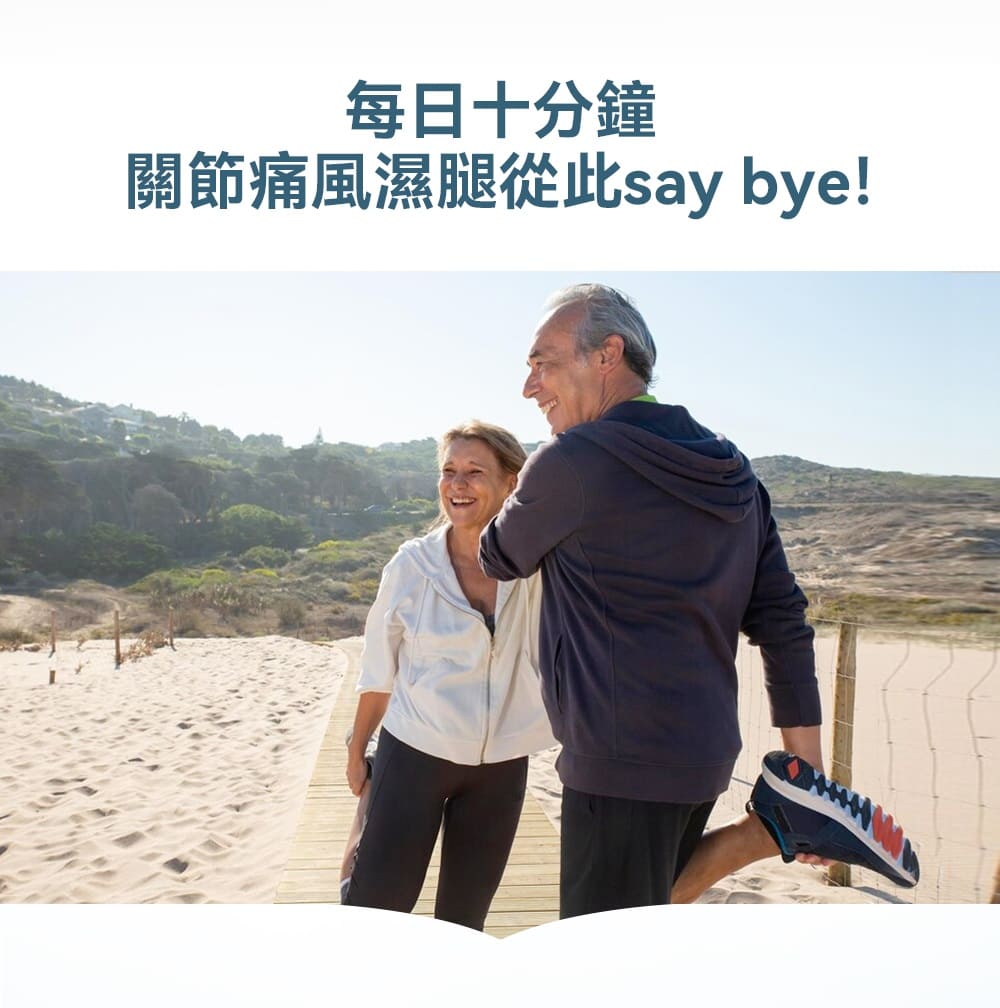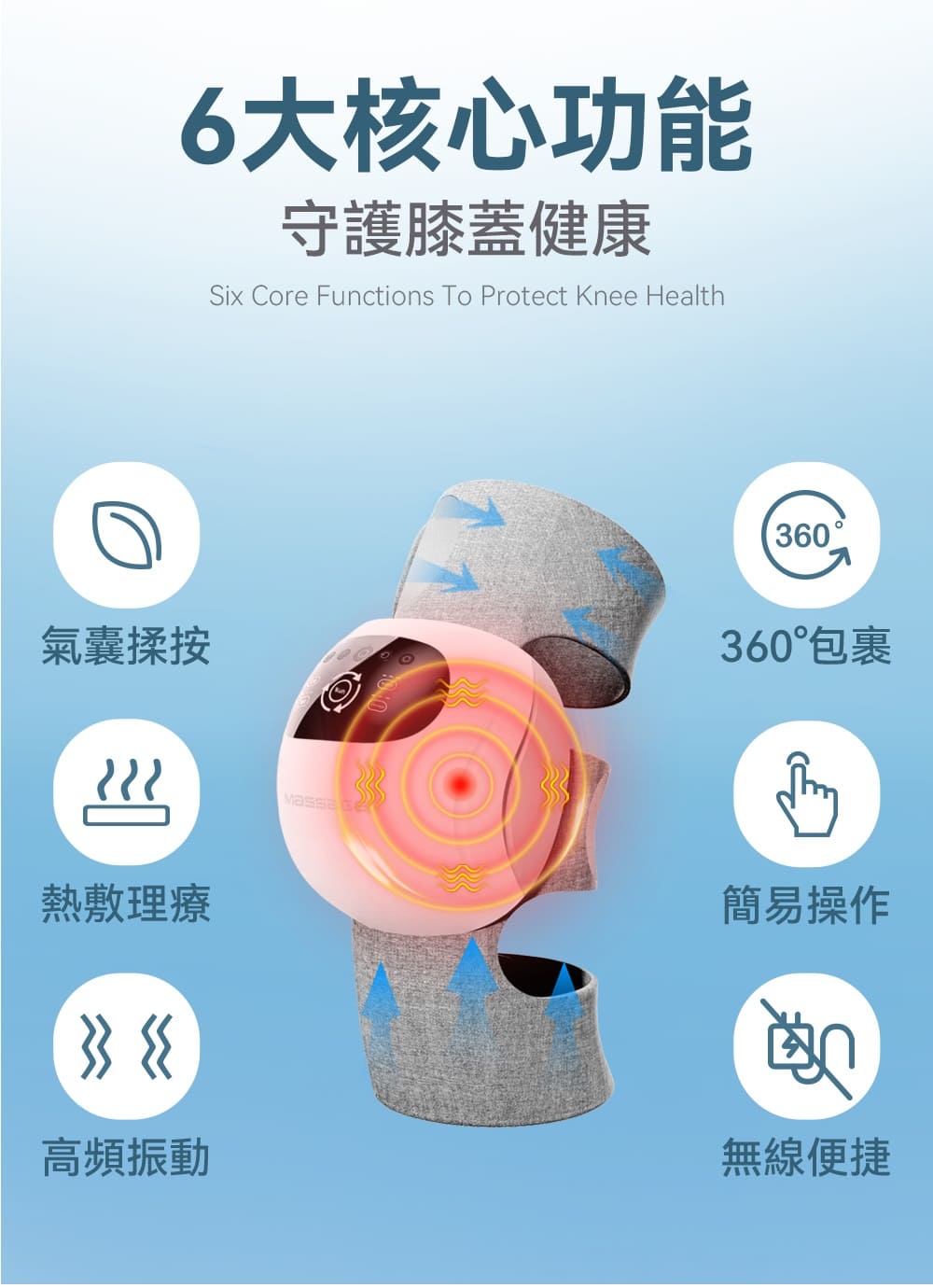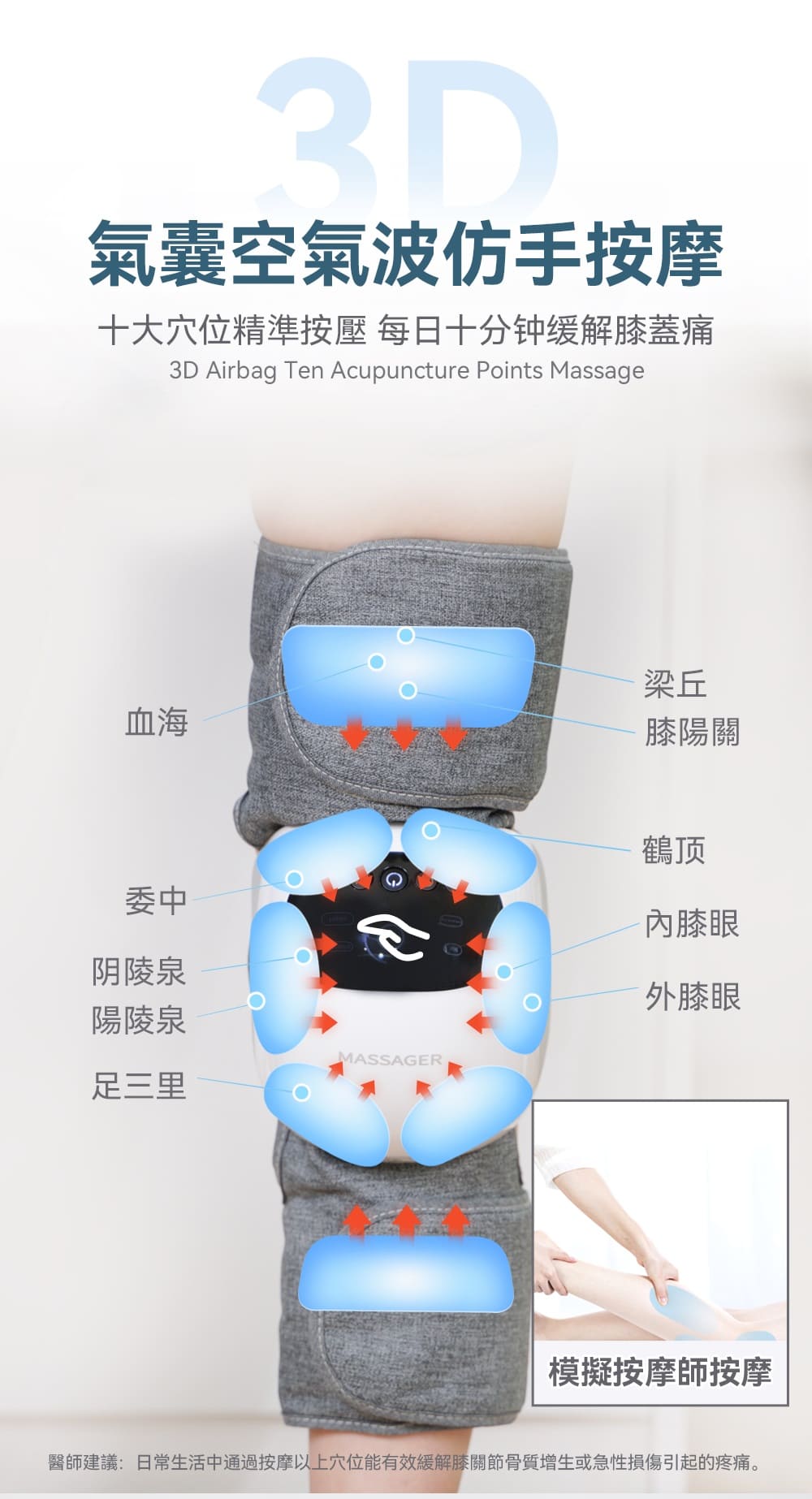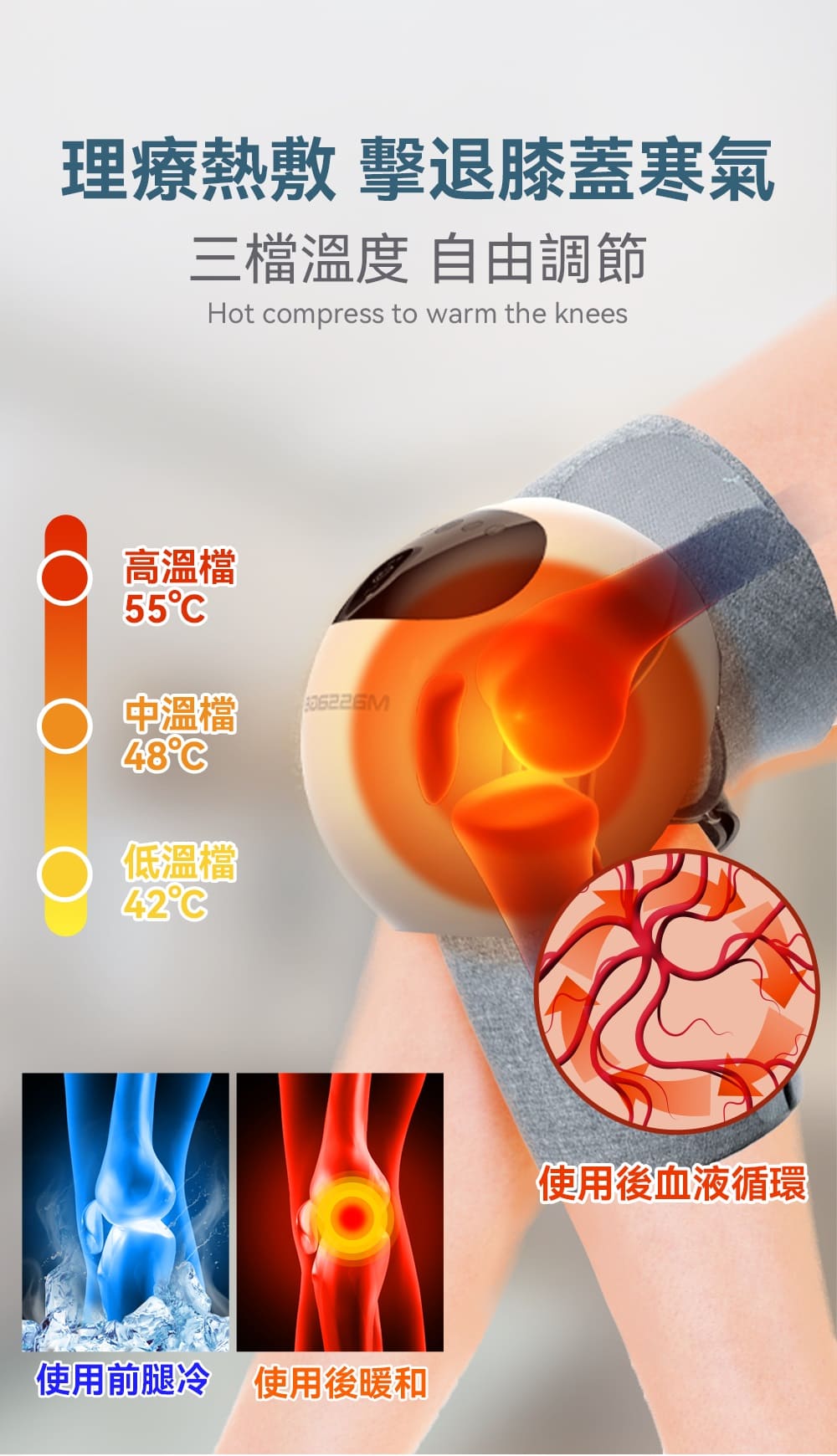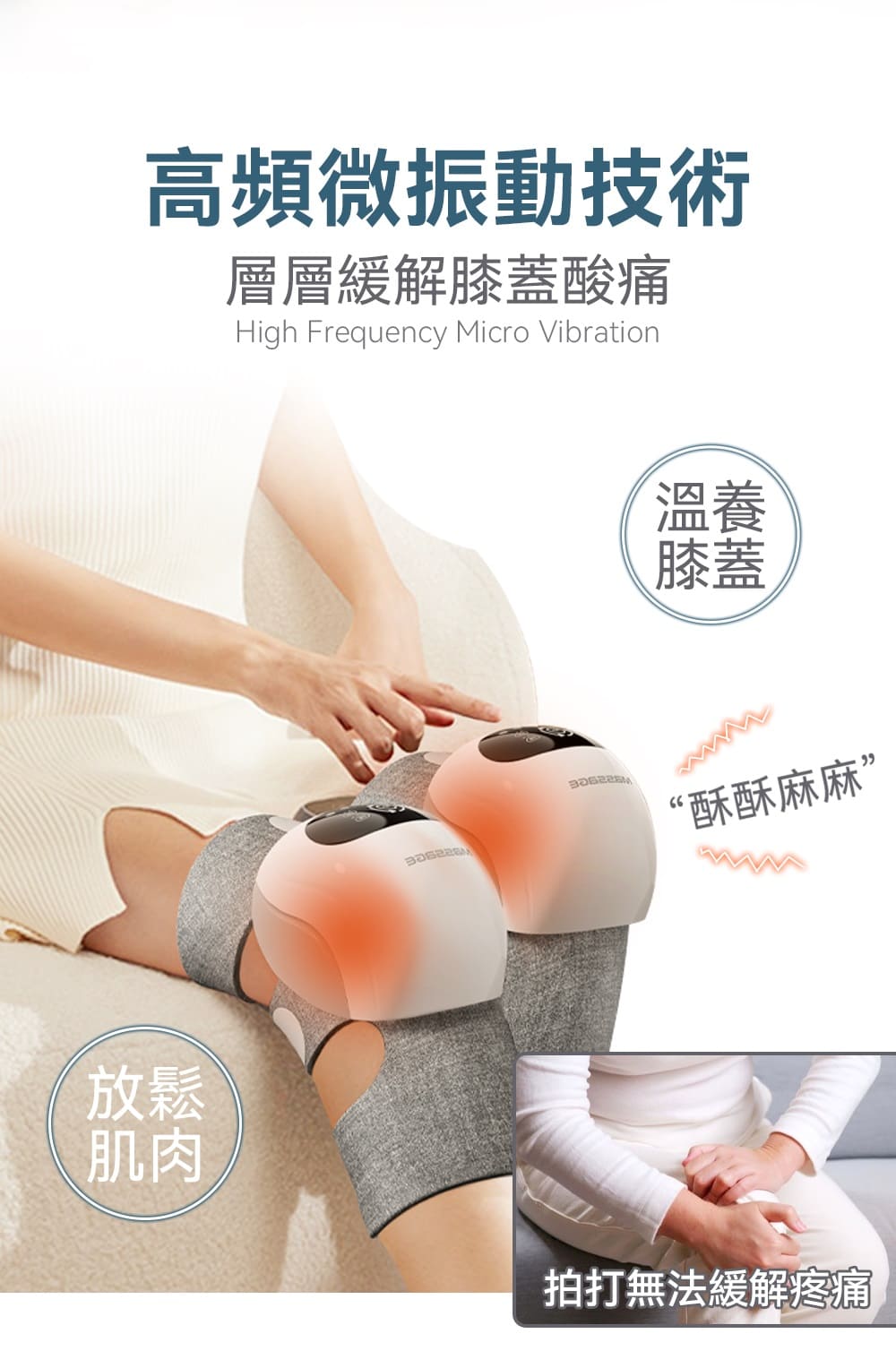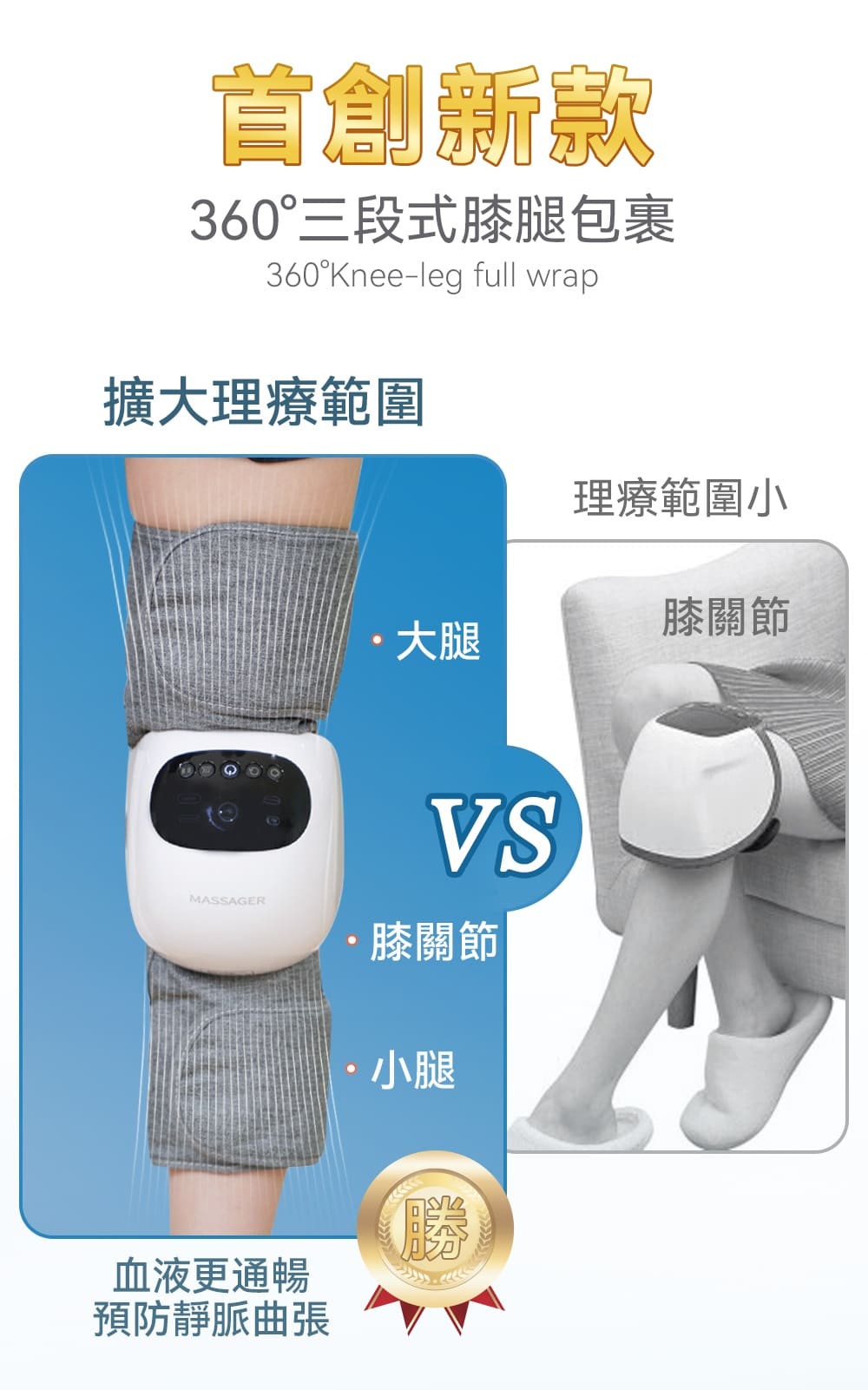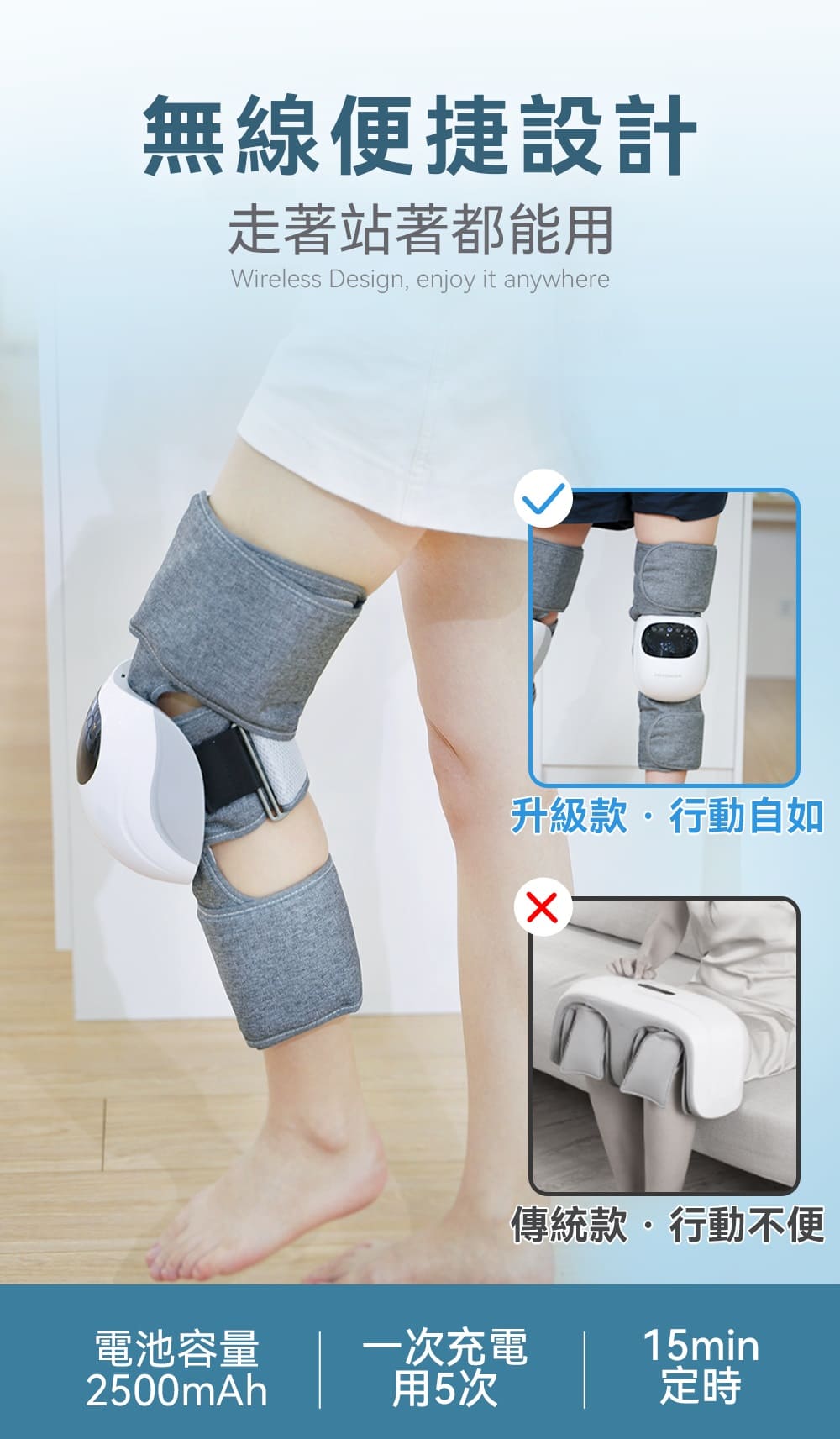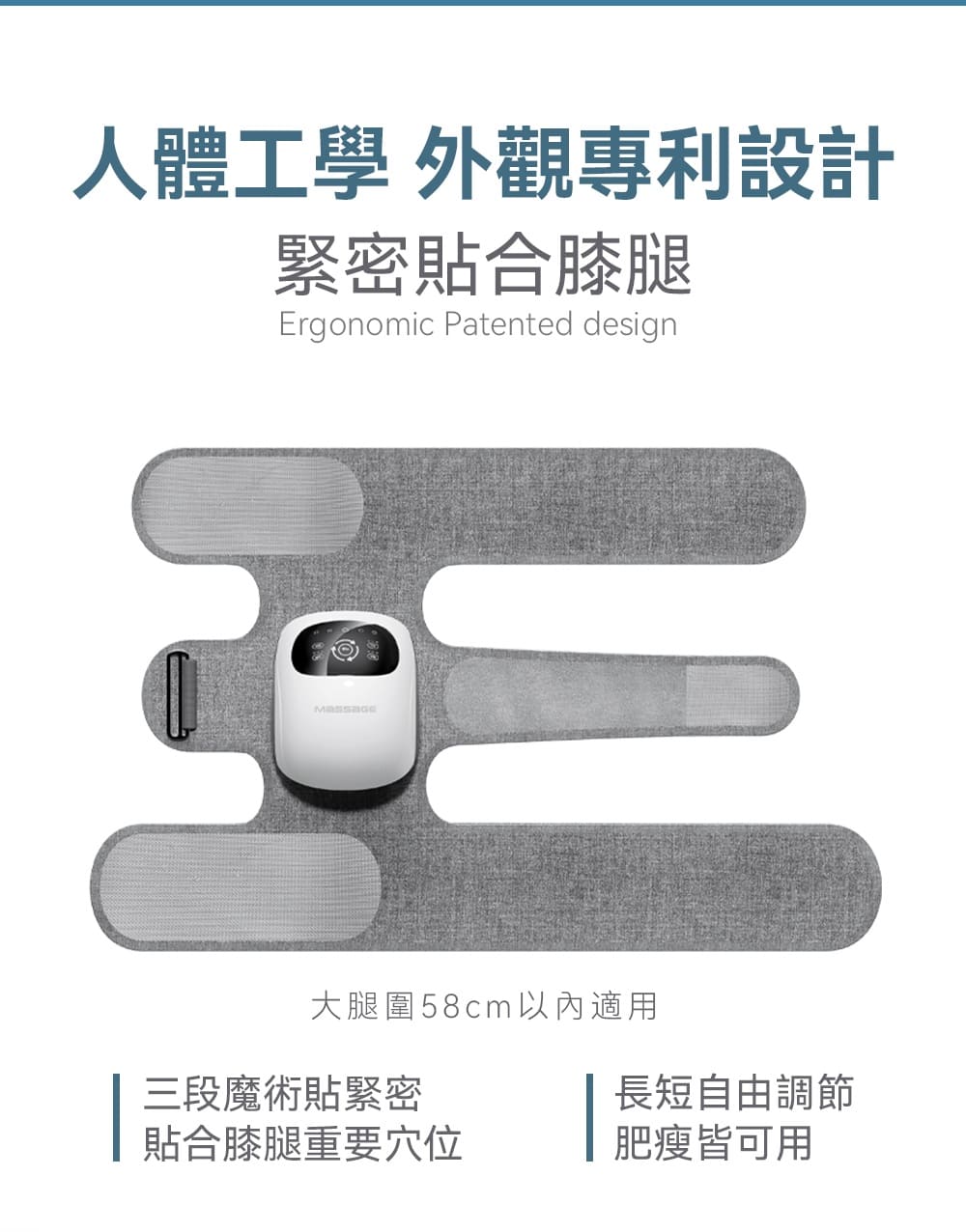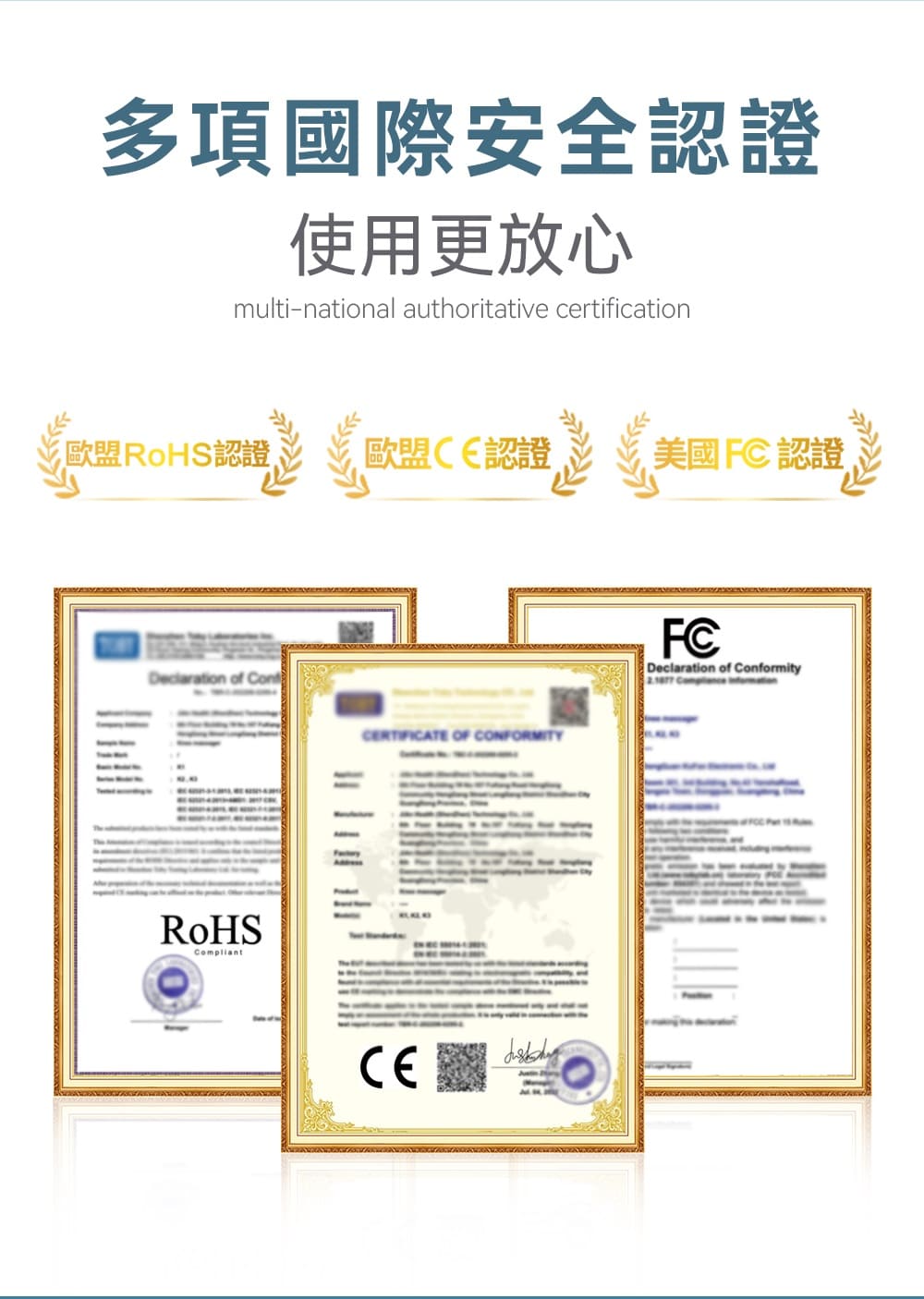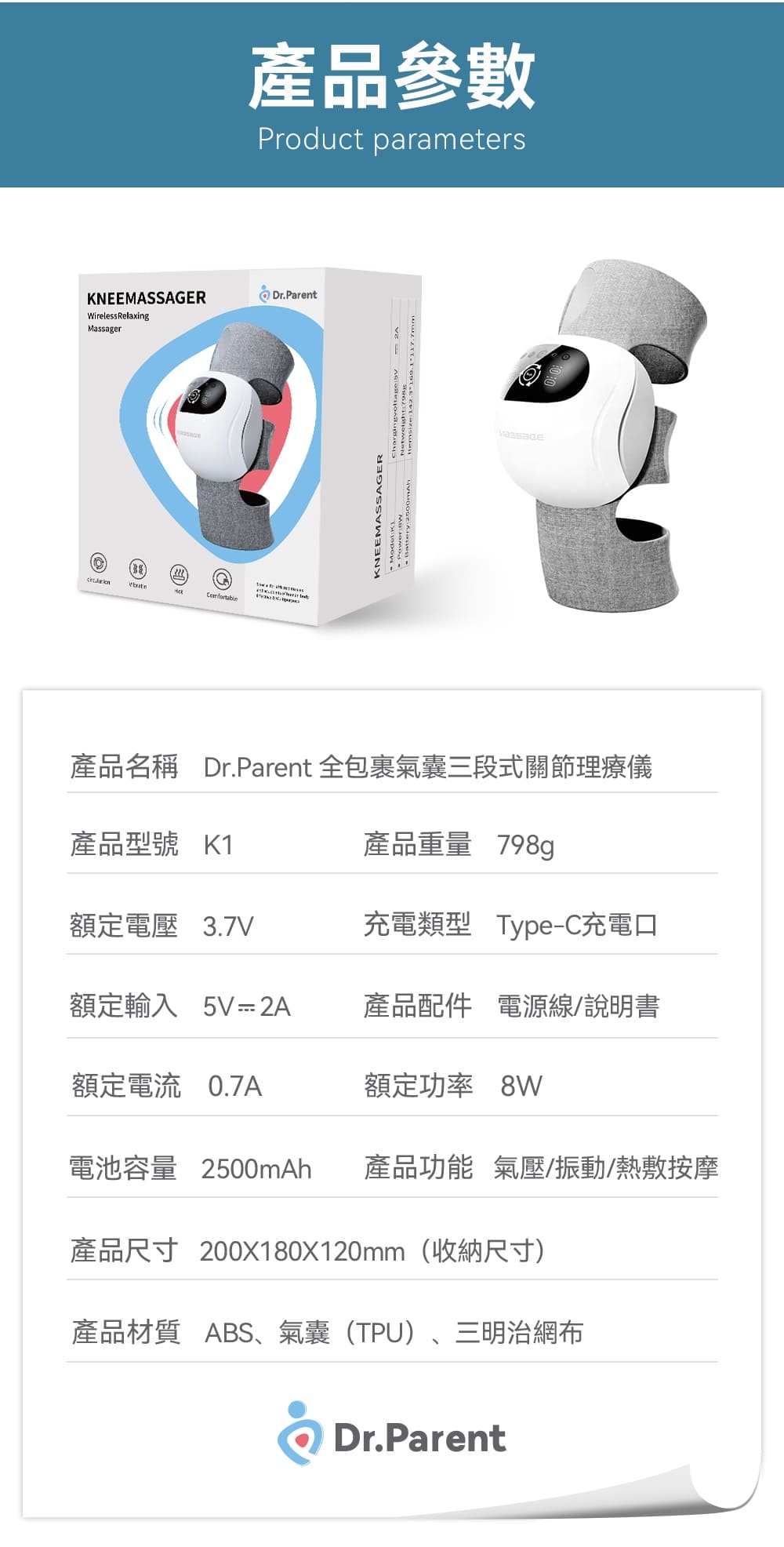 Model: K1
Battery capacity: 2500mAh
Charging time: 3 hours (recommended 3.5 hours for the first charge)
Battery life: 1.5 hours (available 5 times)
Working time: once every 15 minutes (automatic shutdown at the end of operation)
---
Net weight (KG): about 0.798
Product size (mm): about 200X180X120 (storage size)
---
Accessories content: host + Type-C charging cable + manual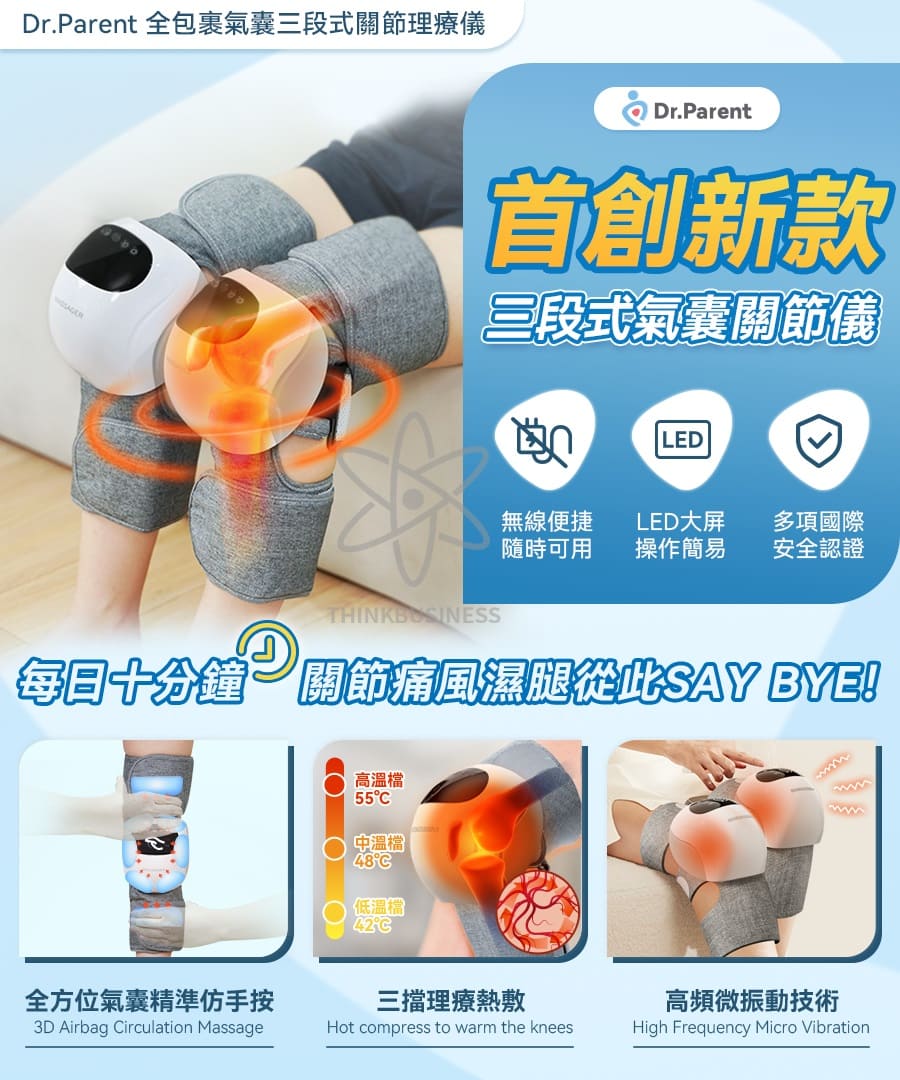 Authorized goods
Warranty Period : 1 Years