Unica Eye Cream 20ml [Make in Japan] Moisturizing I Antioxidant boosting I Wrinkle reduction I Prevent melanin deposition
Brand: DIXIX
Model: UNICA-EYE-CREAM
Best Before: October 19, 2023
ÚNICA eye cream made in Japan
With the unique ÚNICA eye cream, the main ingredient CurbitaM complex, is a unique red pumpkin seed extract, with vitamin B6, vitamin C, vitamin E and squalane, penetrate deep into the skin, reduce wrinkles, reduce dark circles, and double the improvement Nursing effect, remodeling bright eyes.
The Secret Recipe CurbitaM Complex
ÚNICA eye cream contains a unique and exclusive ingredient CurbitaM Complex, the core ingredient of which is mainly derived from the red pumpkin seed extract produced in Kanayama-cho (O'Aizu), Japan. The red pumpkin seeds contain a lot of nutrients and essences. After a rigorous refining process, the essences are extracted from such unique pumpkin seeds to create the magic CurbitaM™, which has the functions of enhancing antioxidants, reducing wrinkles and preventing melanin precipitation. . In addition, it contains a variety of vitamins, such as vitamin C can activate collagen and significantly reduce wrinkles; vitamin B6 can moisturize the eye muscles and moisturize for a long time; vitamin E can promote blood circulation and lighten the dark spots around the eyes. In addition, the squalane (Squalane) in it has the same effect as the ingredients secreted by the human sebaceous glands, which can moisturize and lock water and reduce wrinkles.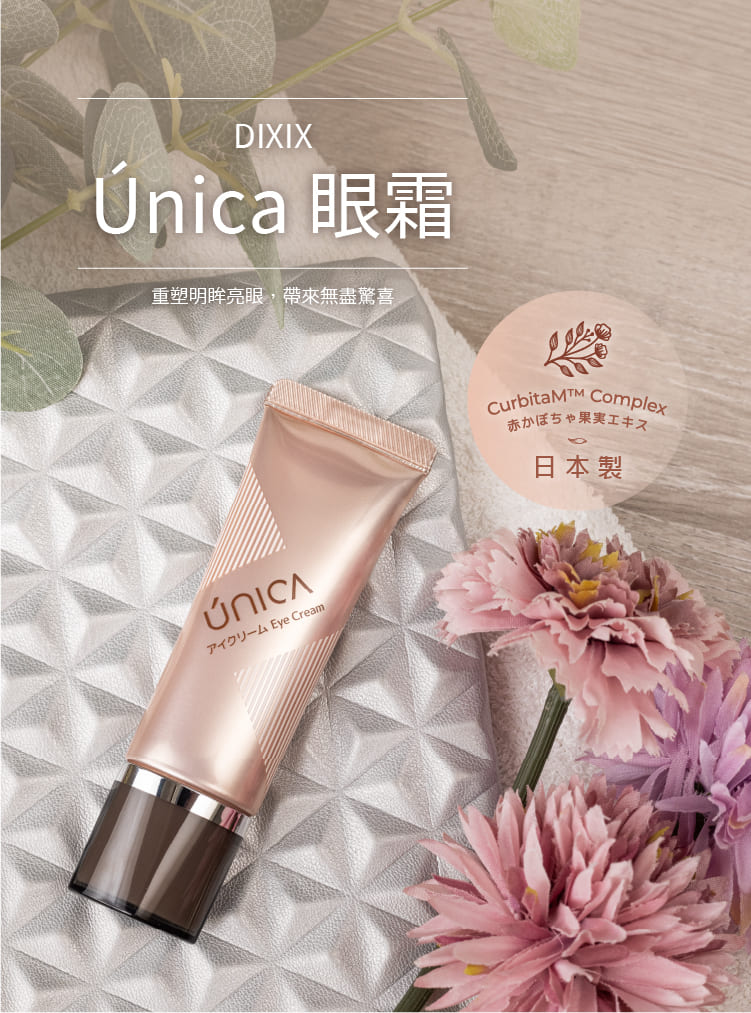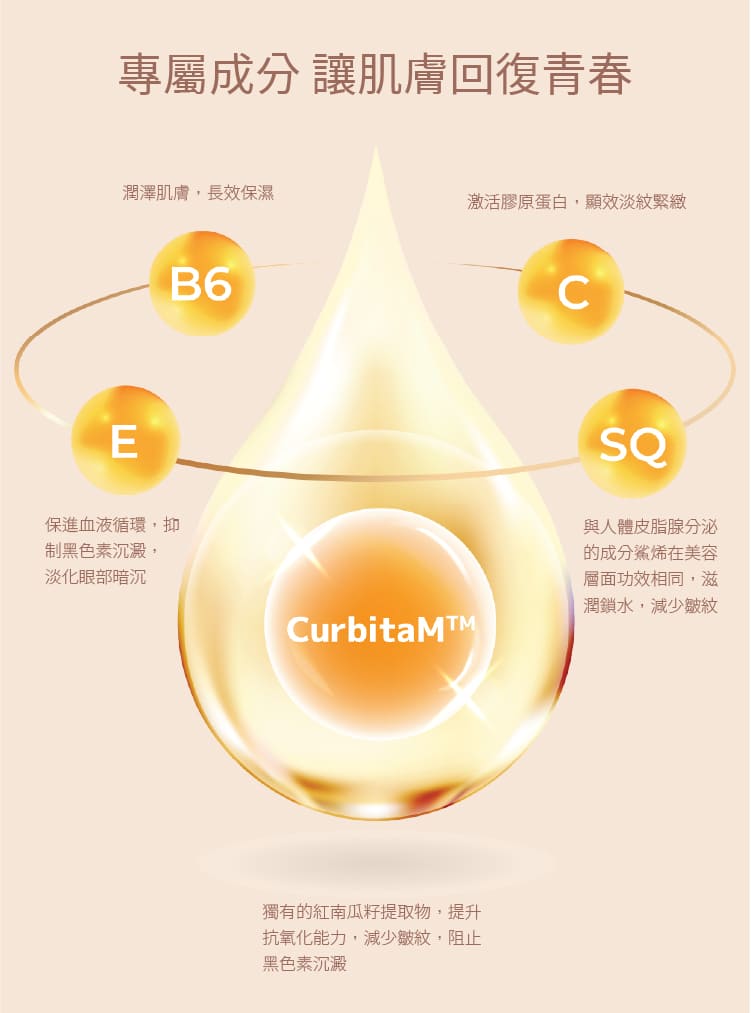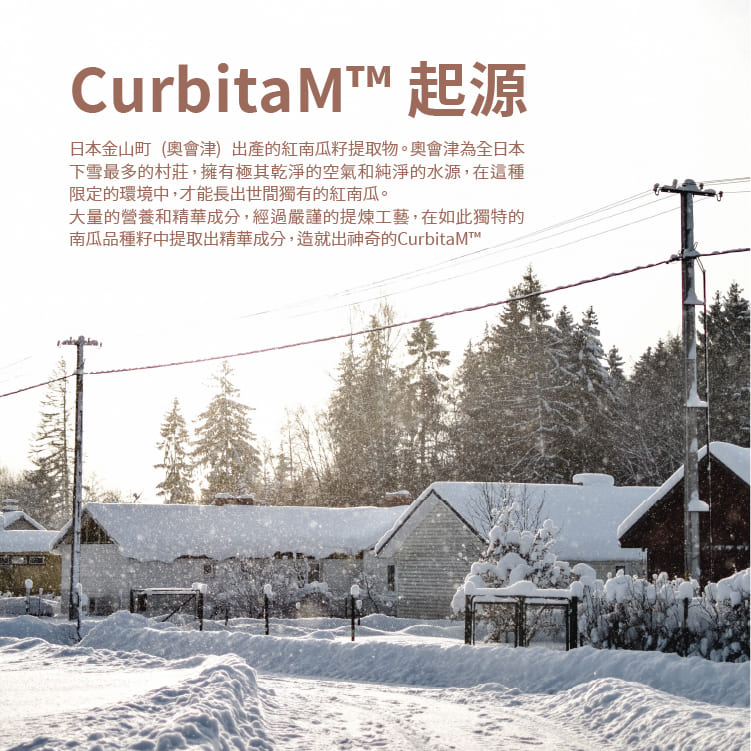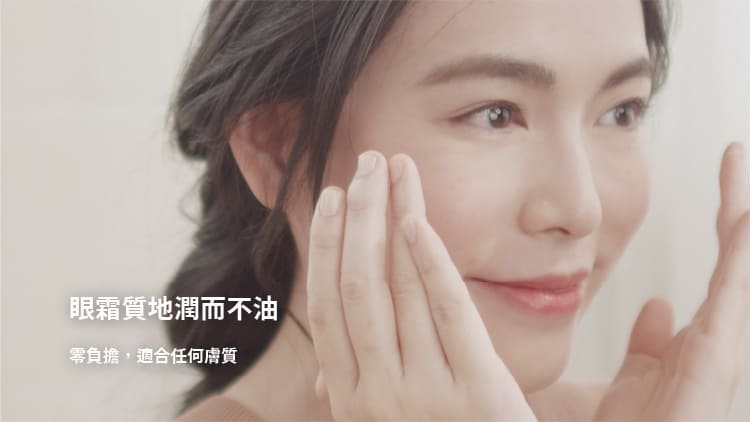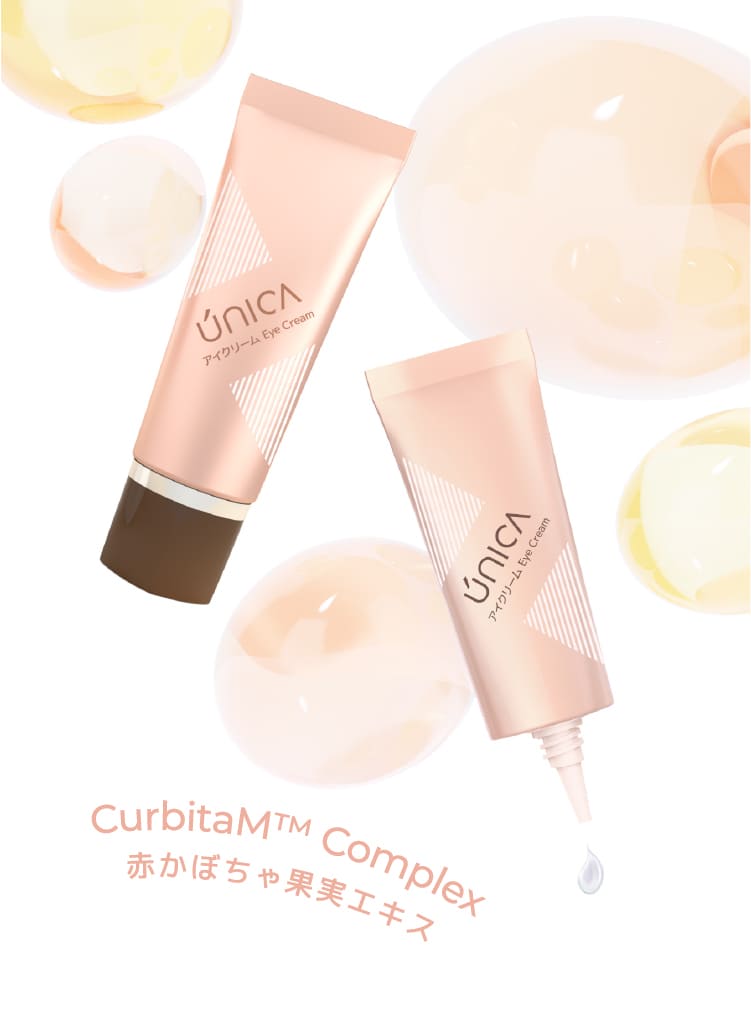 Specification
Product size: 3.5 cm (W) x 12 cm (L) x 2.5 cm (H)
Product Weight: 43g
---
Make in Japan
Authorized goods