Comforbot ZD-G5 Electric Bianstone Hot Compress Moxibustion Scraping Machine
Scrape, promoting blood circulation and removing blood stasis, clearing meridian, and relaxing the collaterals

Unique one-key pressure relief, 9 levels of warm moxibustion, scraping massage, detoxification, and dehumidification

Beauty salon-level treatment spa, with essential oil massage, scrape, relax and relax the body

It can be used for about 7 days after a full charge, 100 minutes of battery life, compact and portable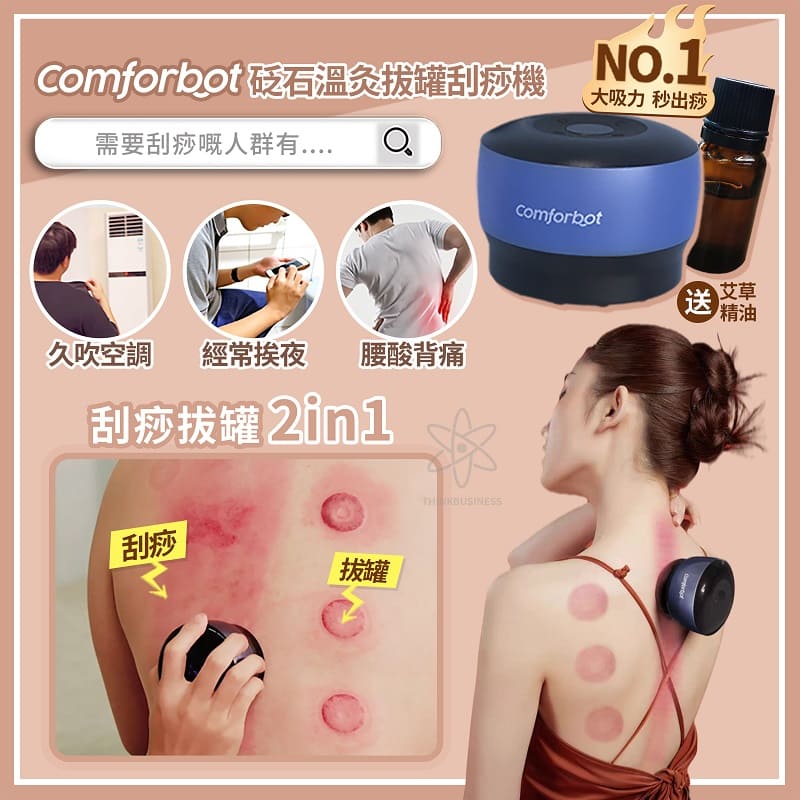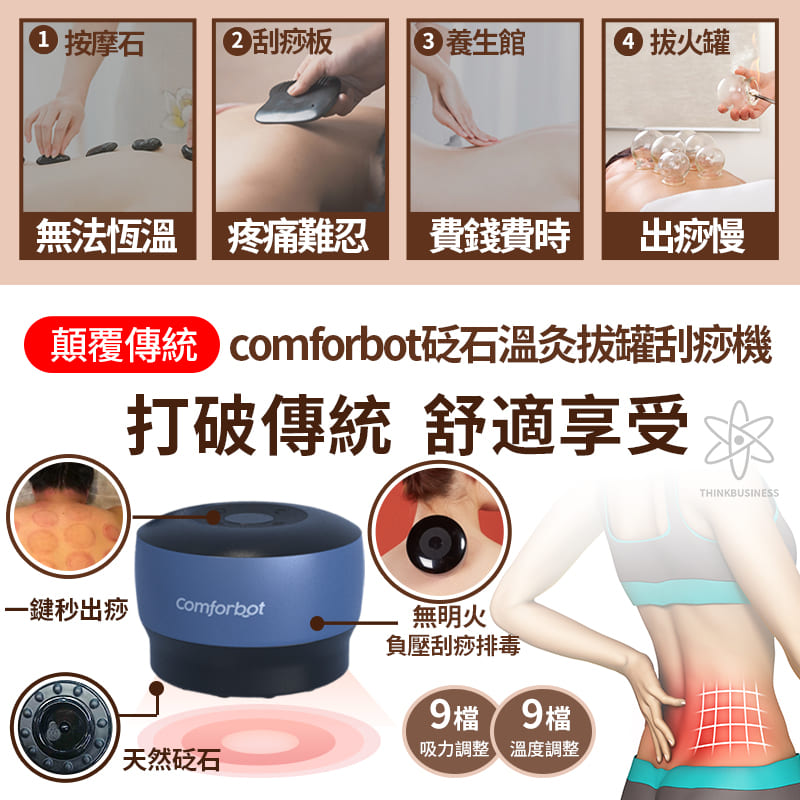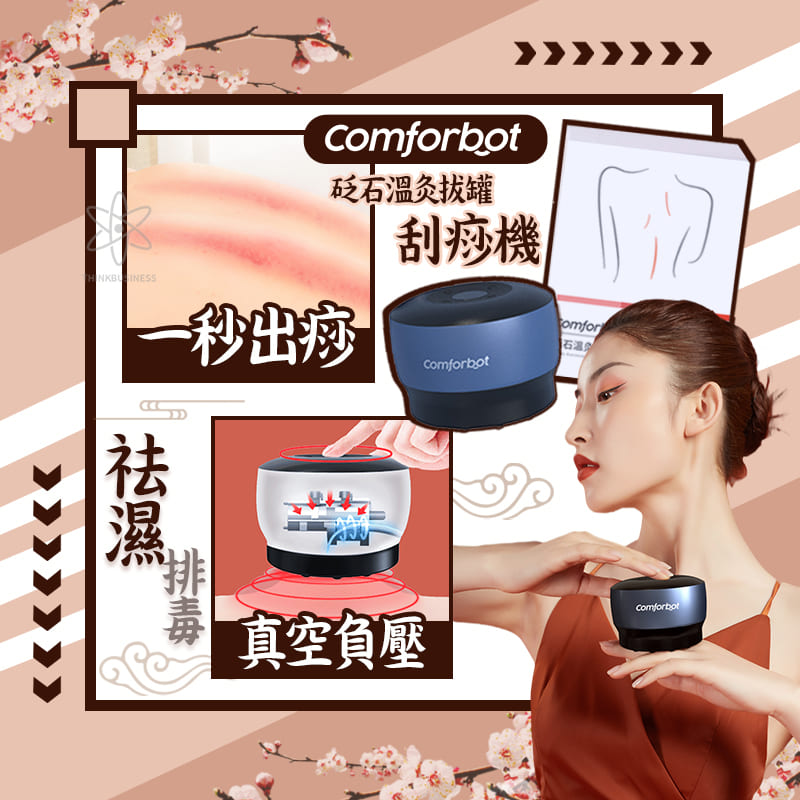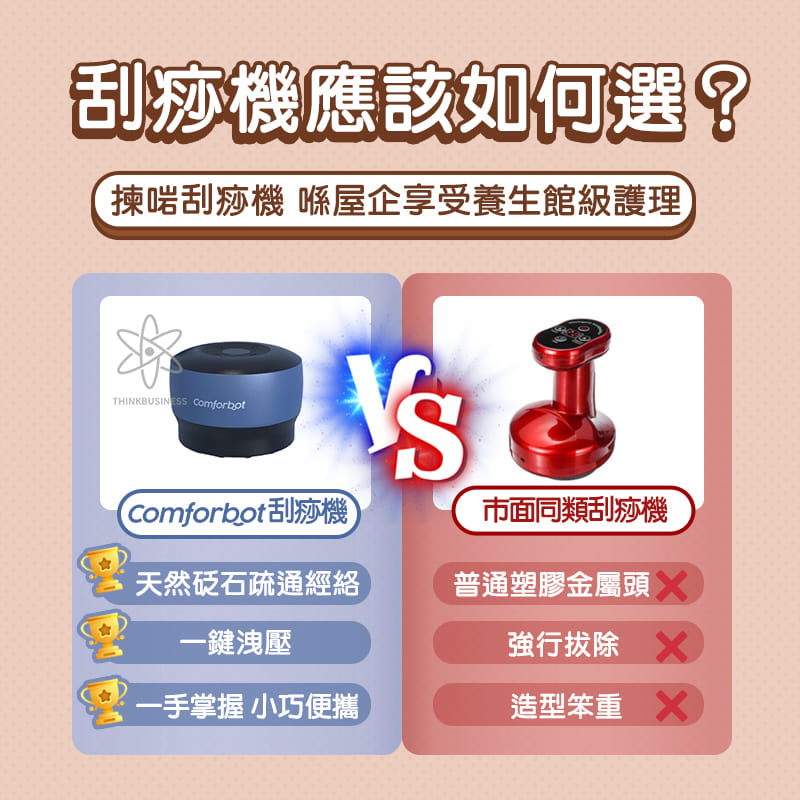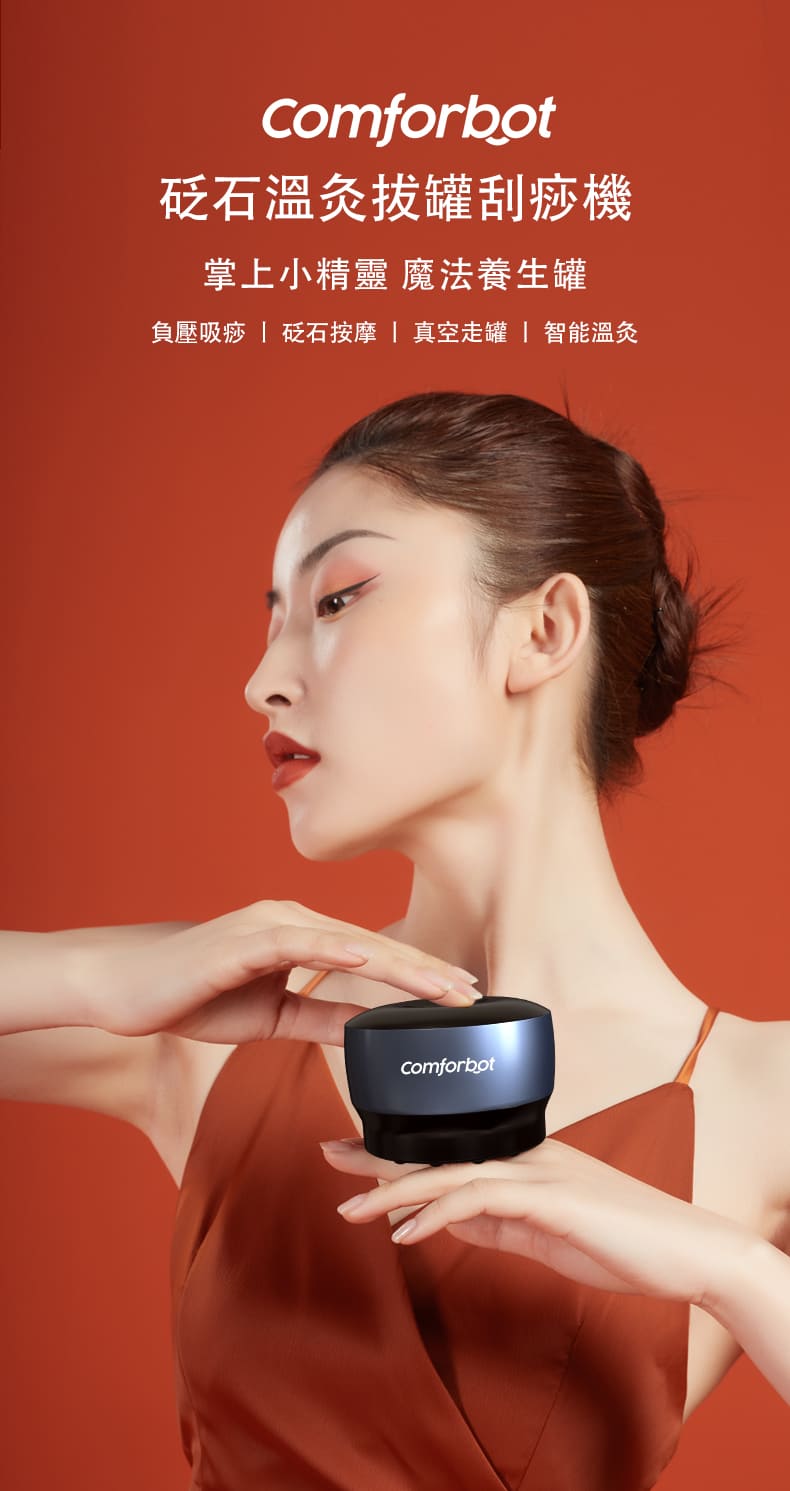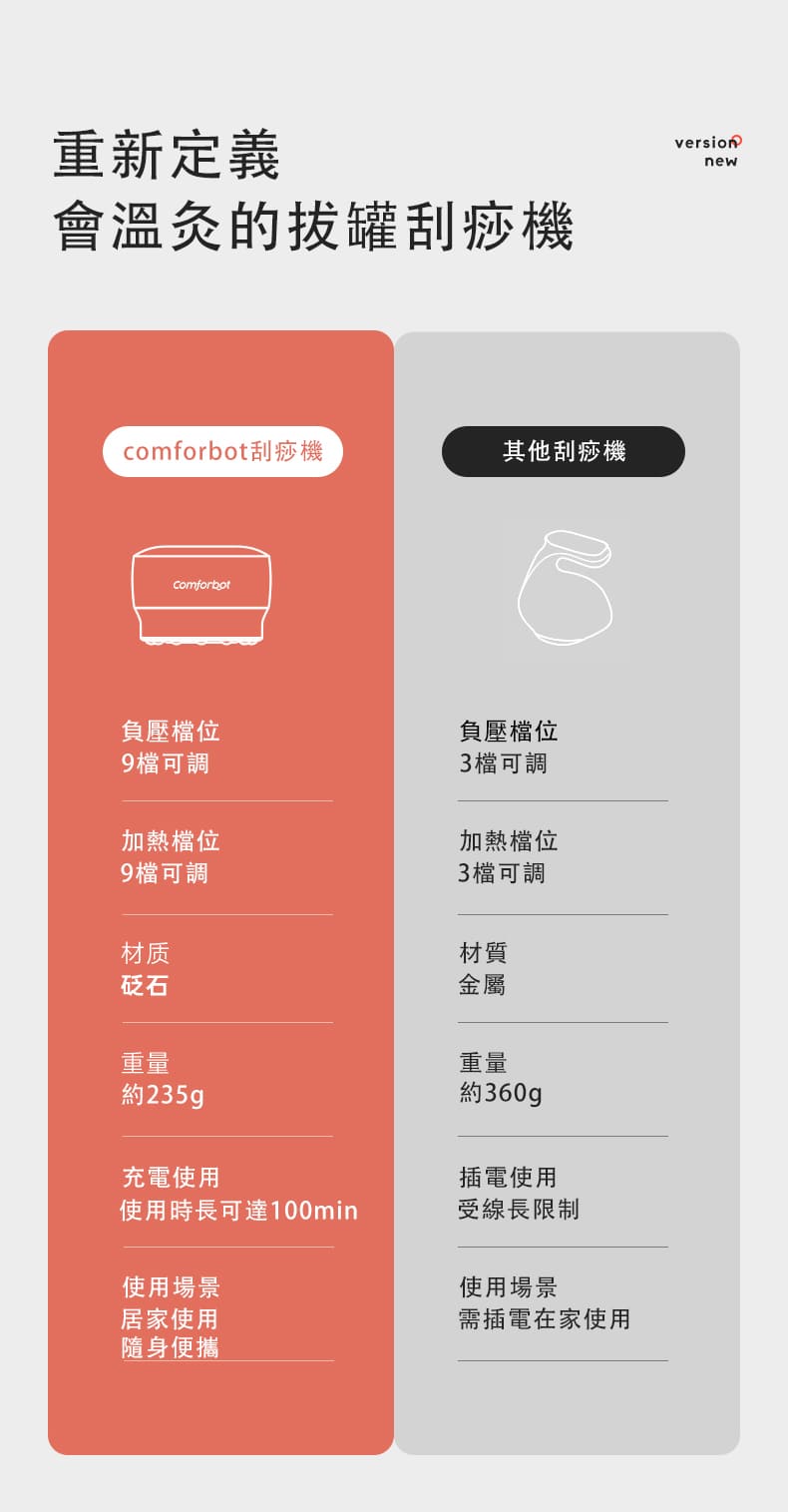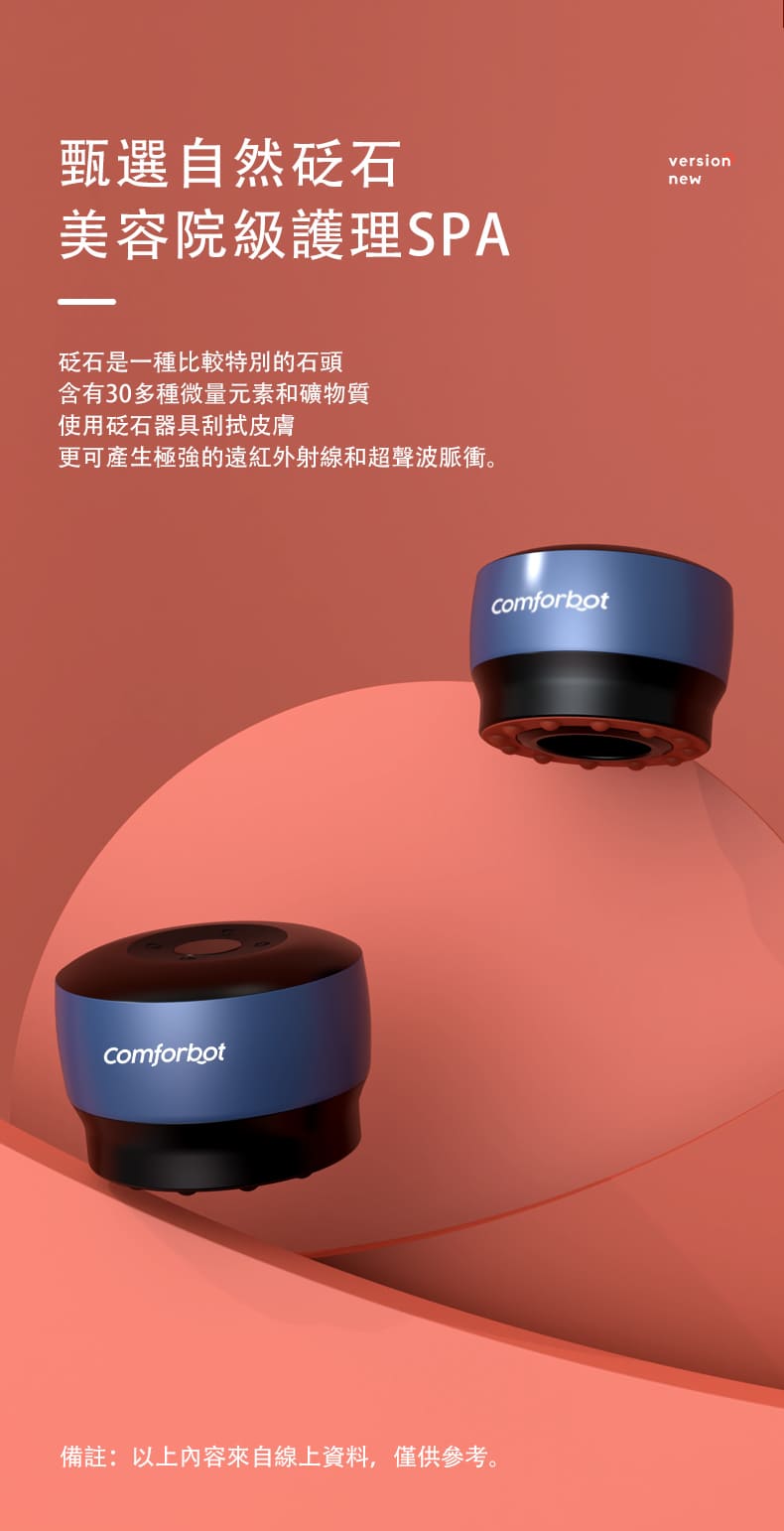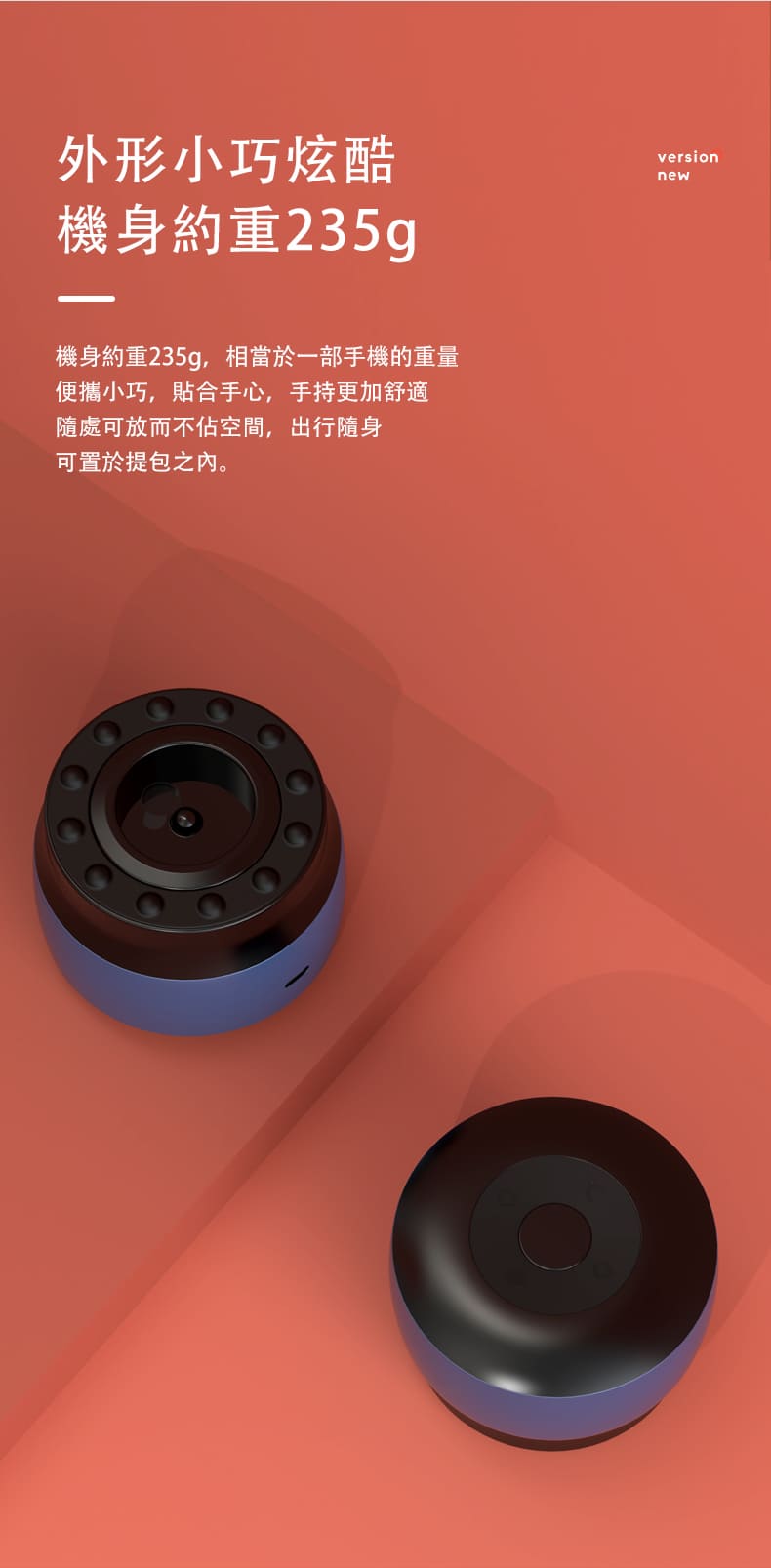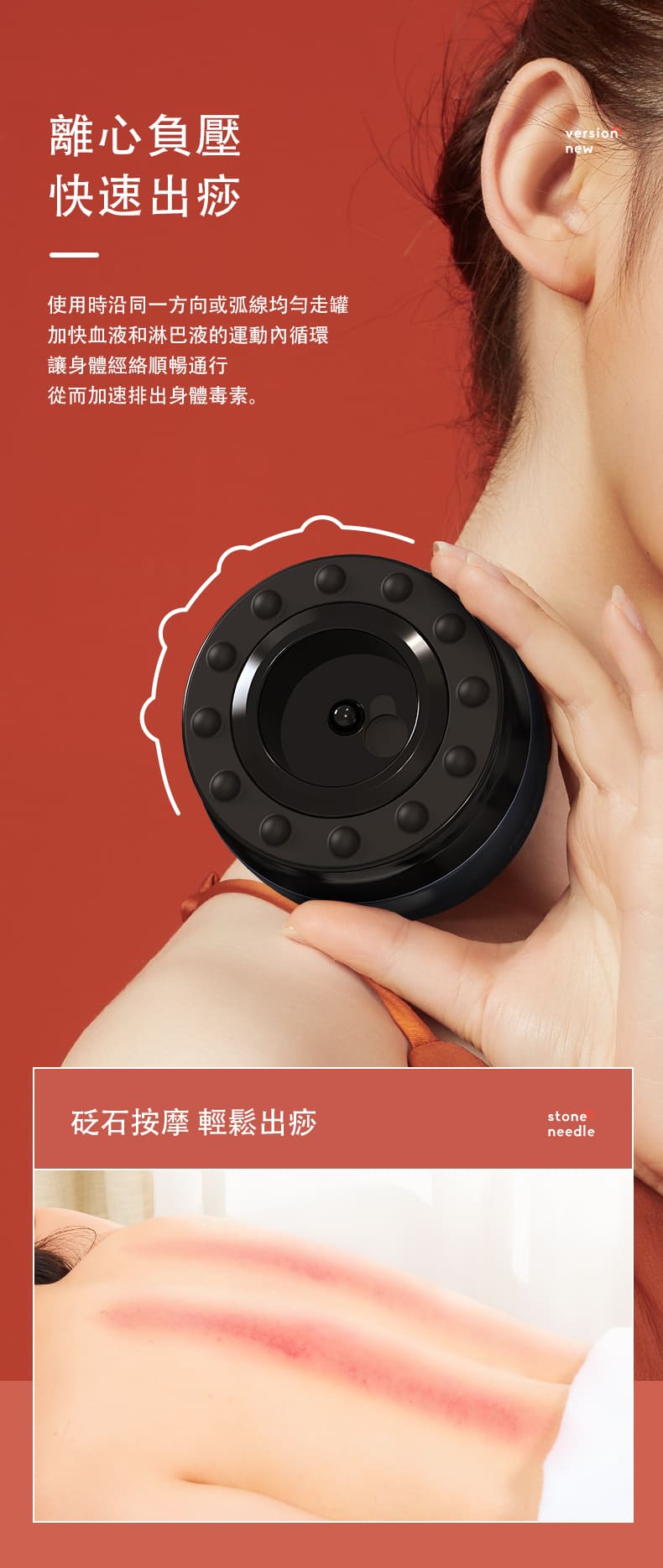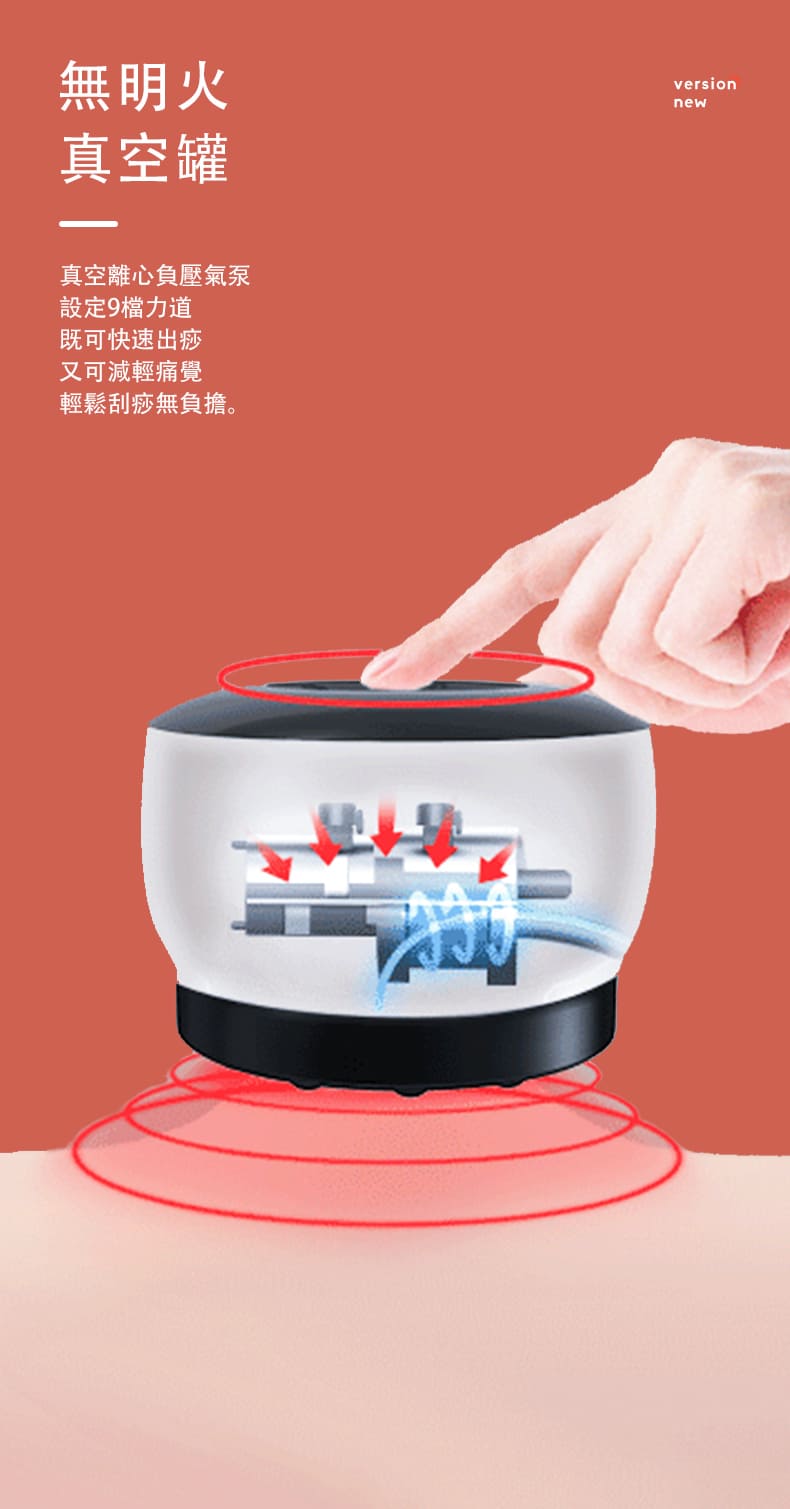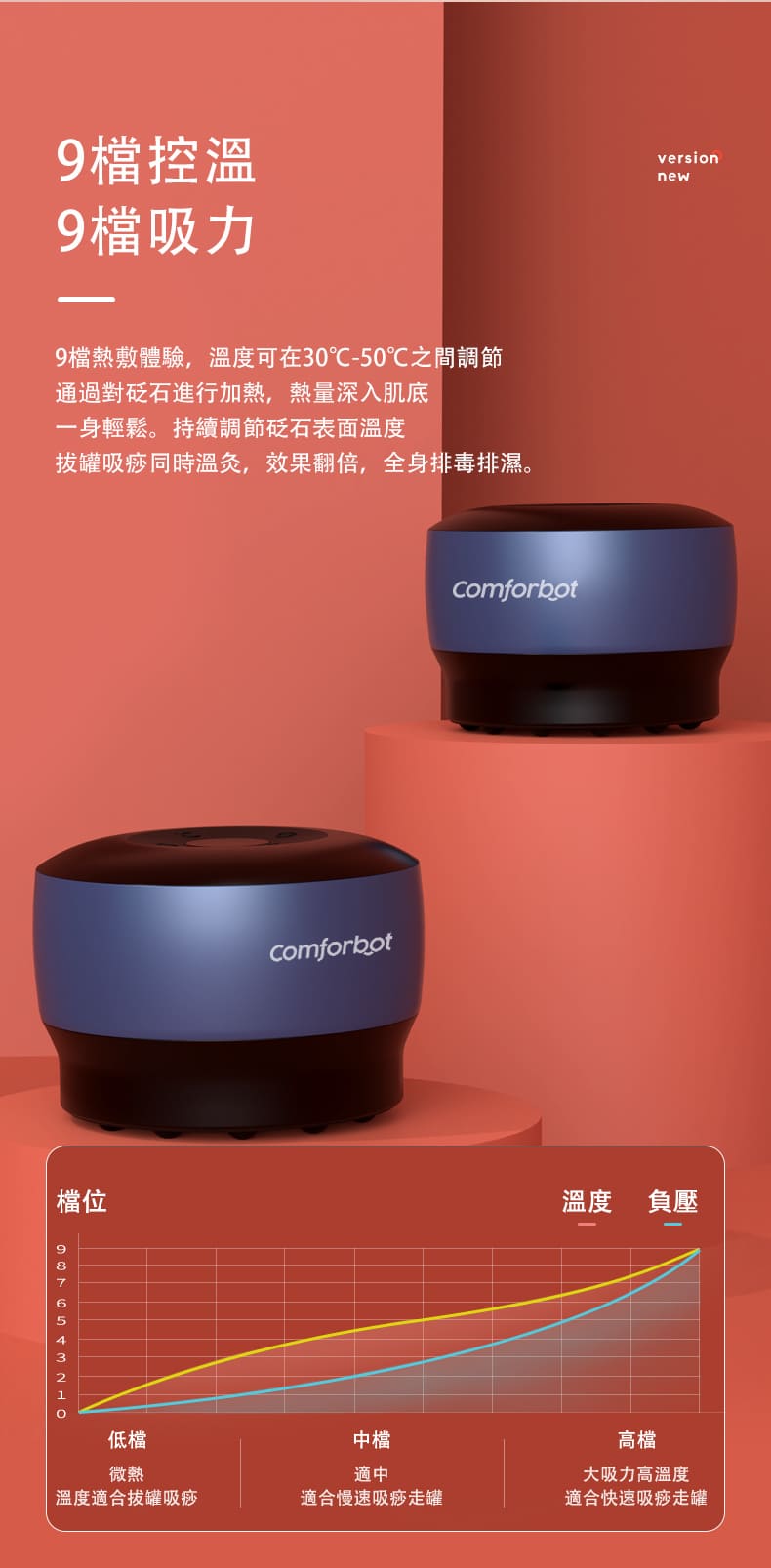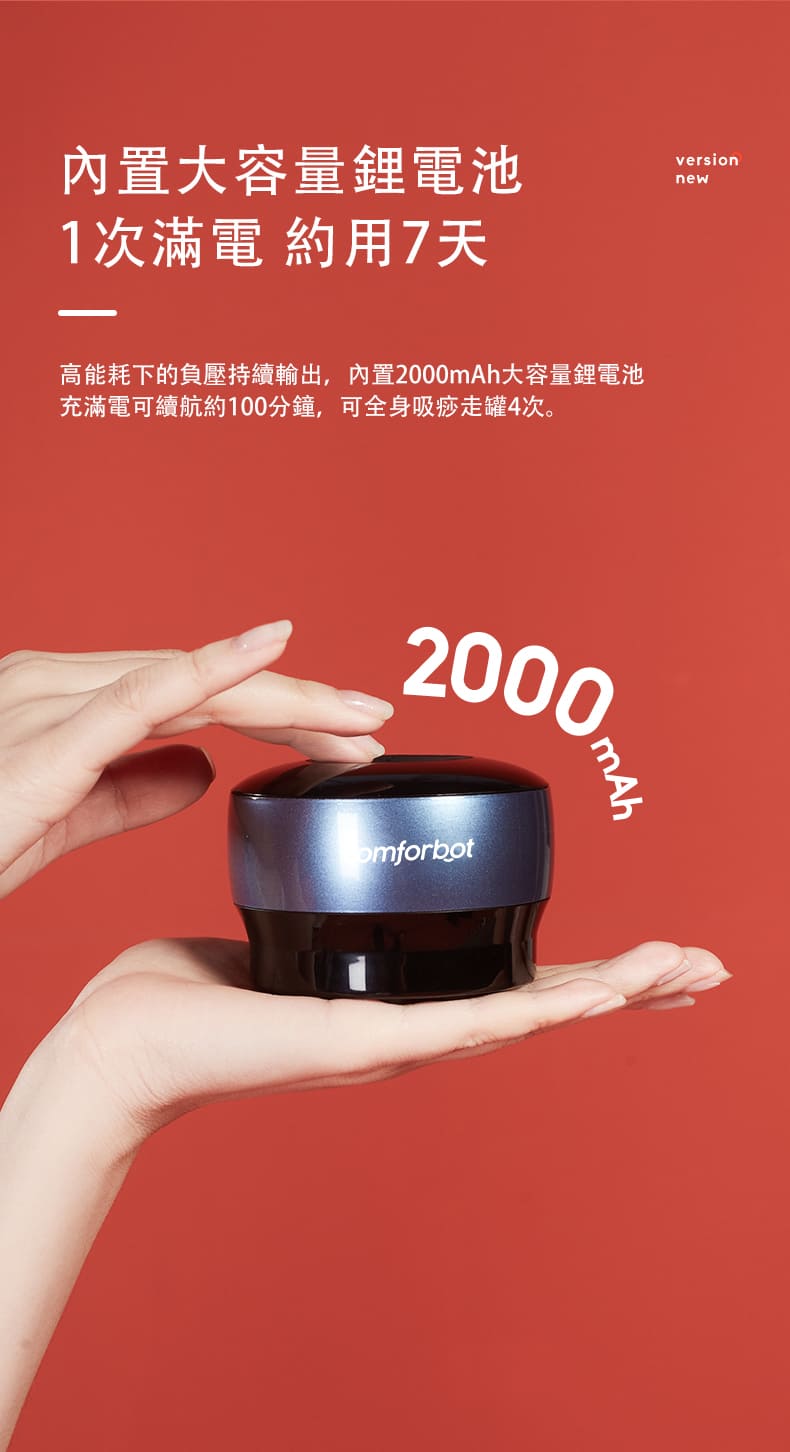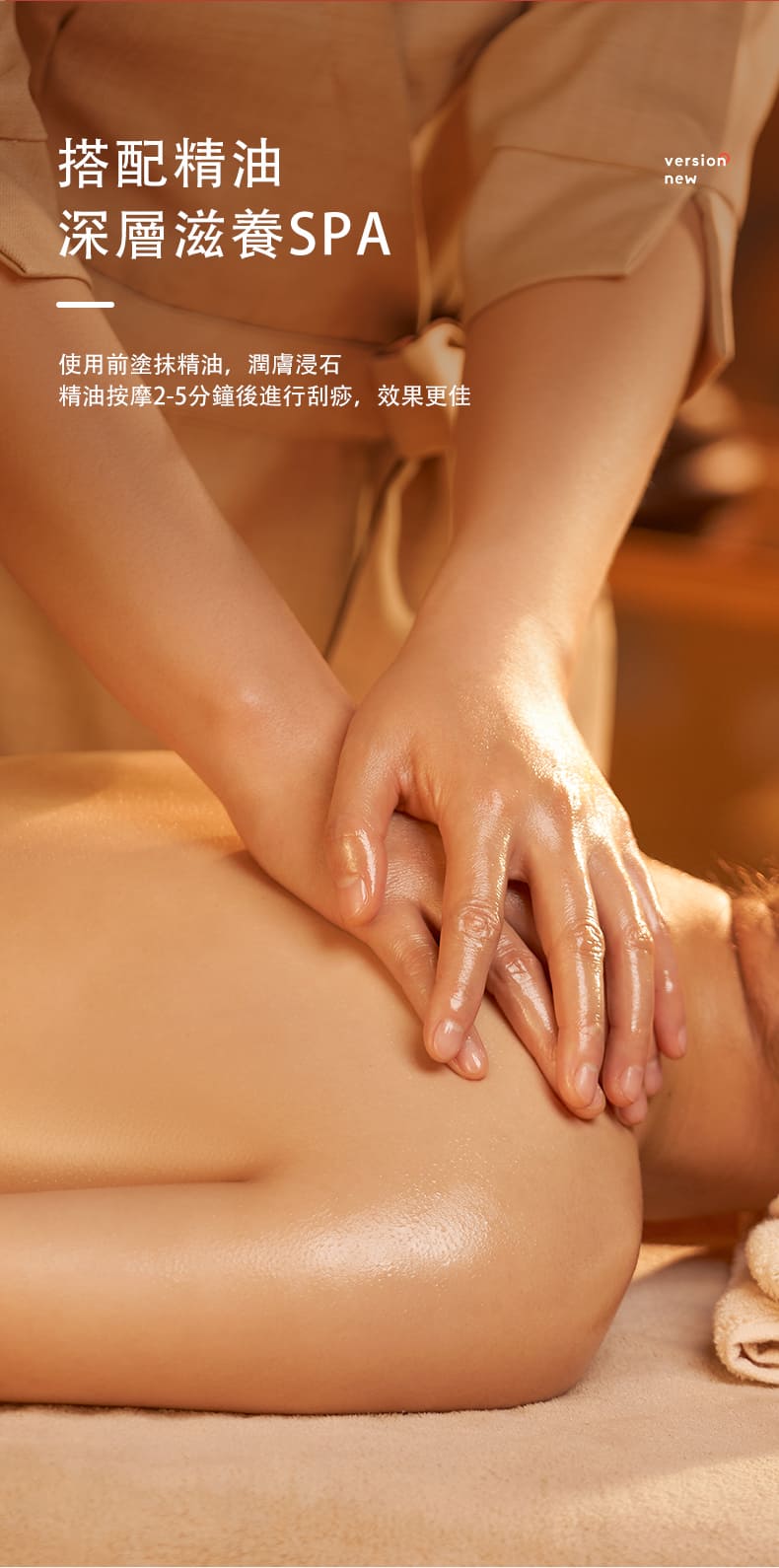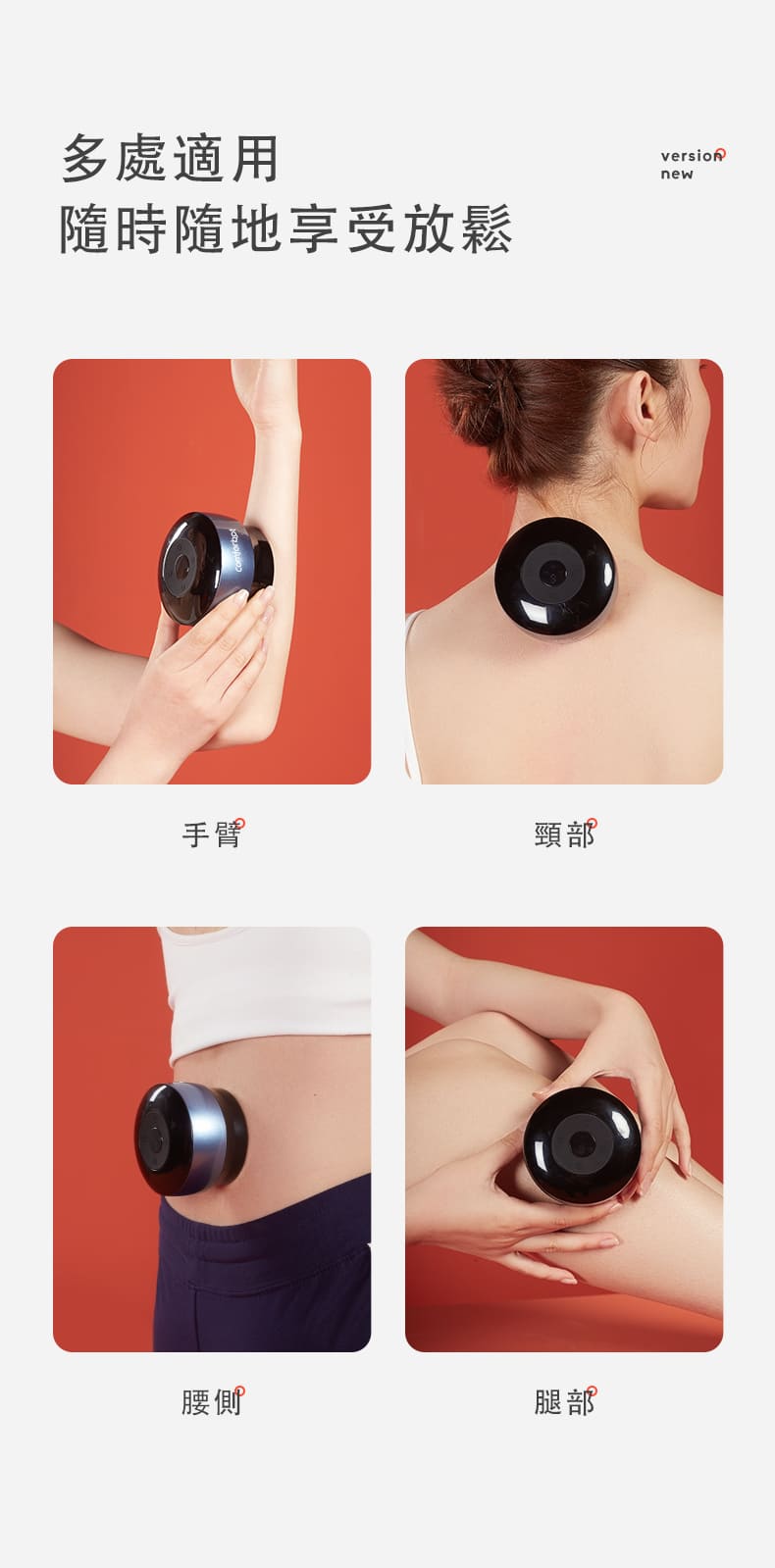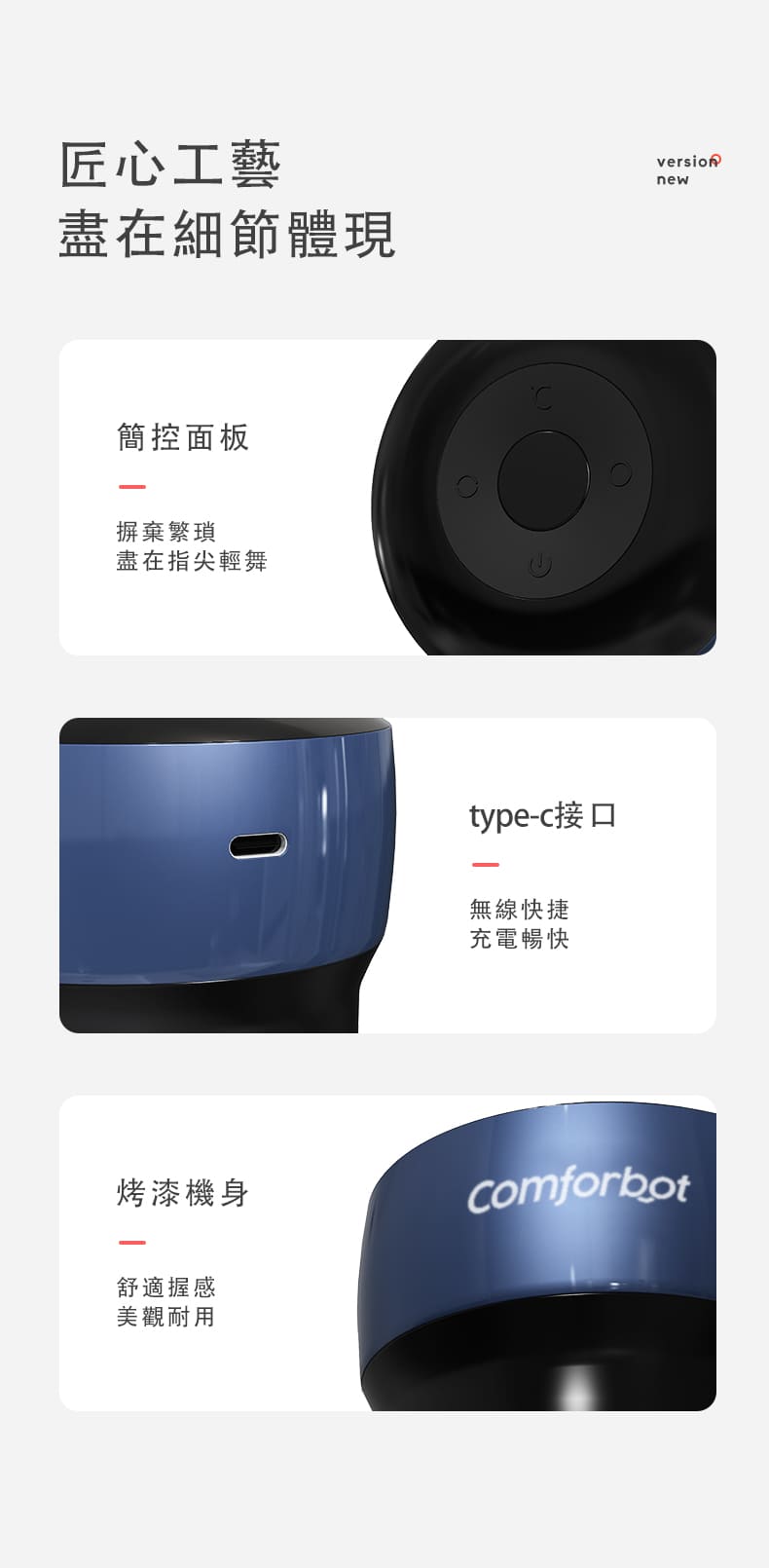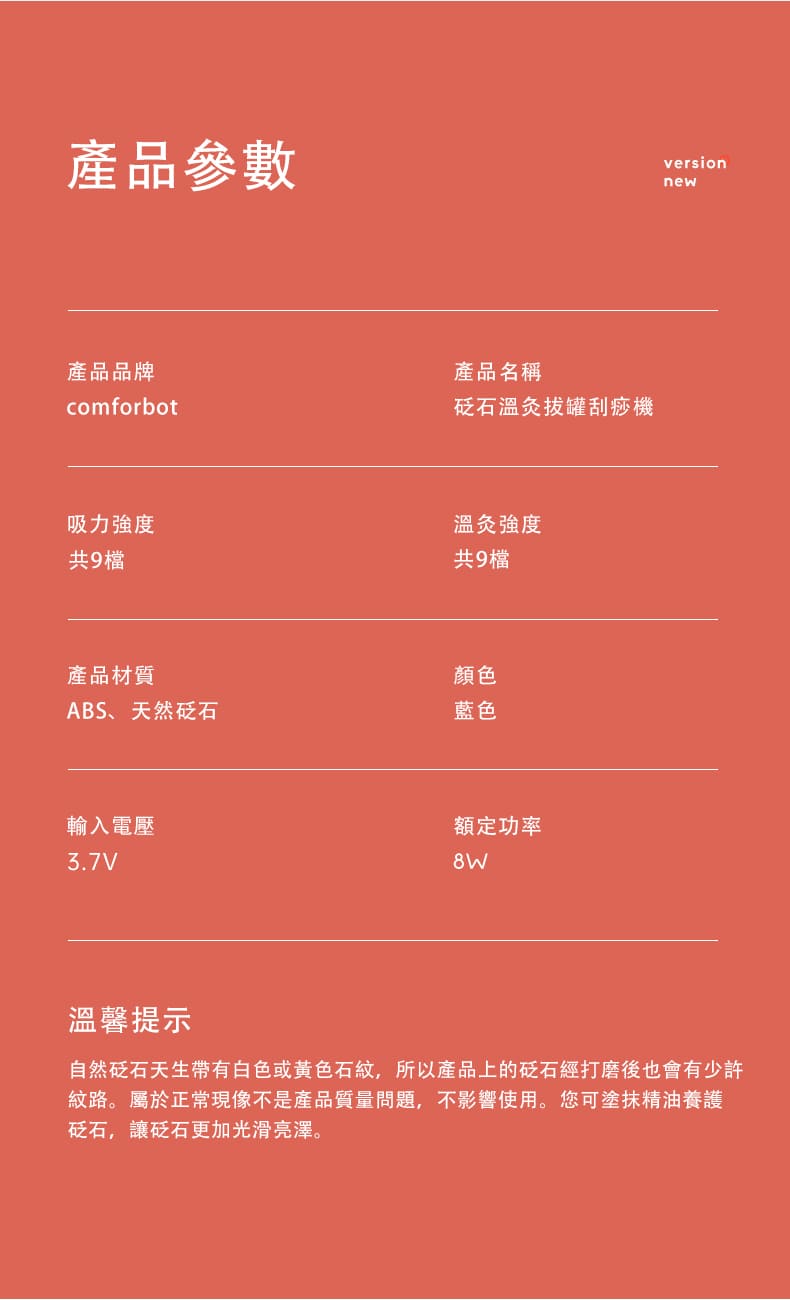 Model: ZD-G5
Product size: 86*86*67mm
Color box size: 127*74*167.5mm
Net weight: about 0.235kg
Gross weight: about 0.235kg
---
Product material: ABS, natural bianstone
Input: 3.7V
Lithium battery: 2000mAh/3.7V
Power: 8W
Temperature range: 35℃ (1 level) ~ 50℃ (9 level)
Pressure range: -35kpa (1st gear) ~ -64kpa (9th gear)
Charging time: 120 minutes
Use time: 90-100 minutes
---
Products include:
Host*1, essential oil*1, power cord*1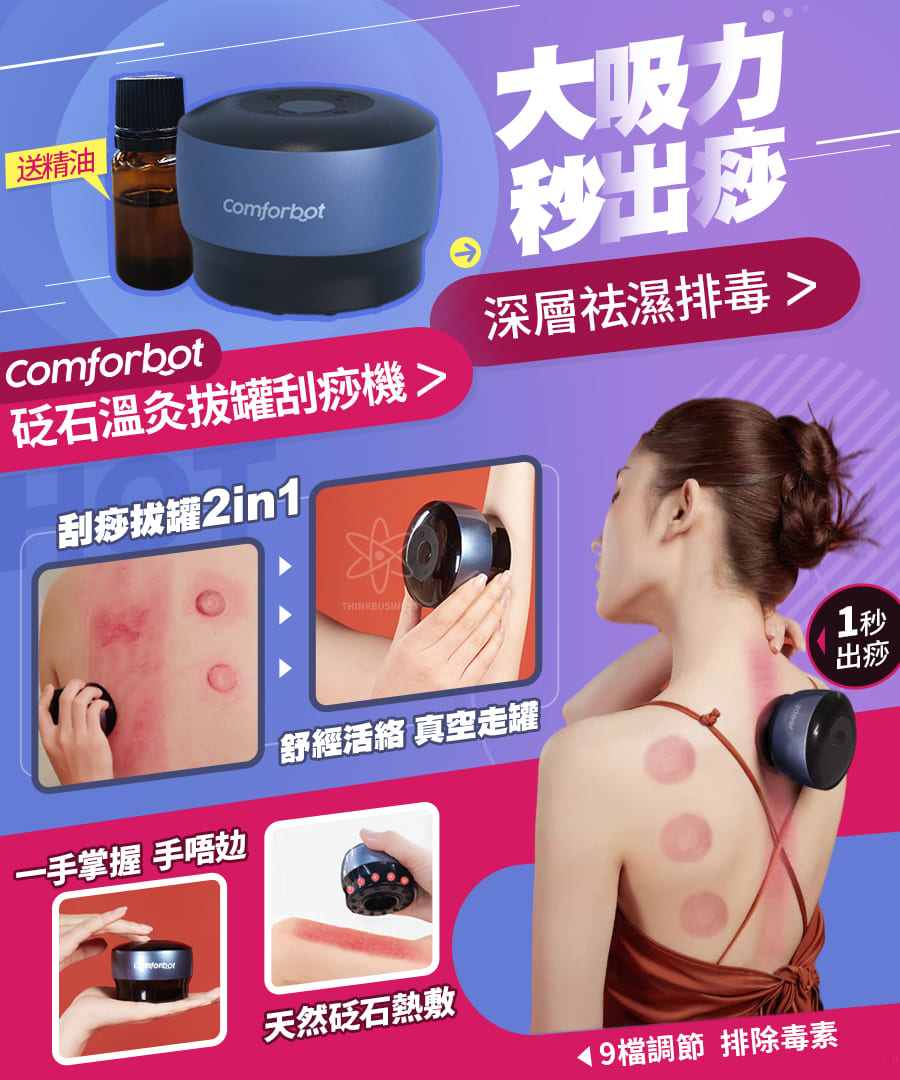 Authorized goods
Warranty Period : 1 Years
---
【Notice】
1. The natural bianstone is thicker and needs to be preheated for 5-10 minutes. Pay attention to the temperature of the heated bianstone when using it.
Choose a temperature range that suits you, and take the temperature acceptable to your skin as the standard. Don't overheat and cause burns.
2. This product has residual odor after using it with essential oils, so it should be wiped with a clean damp cloth to keep the product clean.
It should be disinfected with an alcohol concentration of 75% before using it to other people to avoid infection.
3. The base of this product is made of natural Bianstone, and it is normal for small cracks to appear.
4. Please turn off the machine before using it, and then unplug the charger from the socket.
5. The power cord has a certain expansion limit, please do not pull it excessively, so as not to cause the wire to break.
6. Do not move the instrument by carrying the power cord.
7. This product should not be dropped or impacted at a high altitude, handle with care, be careful of fragile.
8. This machine is not waterproof, and it is strictly forbidden to get any liquid
It is strictly forbidden to use wet hands and feet with water! It is strictly forbidden to use it in a humid environment.
9. It is strictly forbidden to use chemical solvents to clean the machine body, power cord and button cover.
10. Do not disassemble the machine by yourself, and the damage to the operation by non-professional and technical personnel of the company shall be fully borne by the individual.