Comforbot Smokeless Electromagnetic Tongluo Warming Moxibustion Box I New Moxibustion Technology I Health Care and Help Prevention of Diseases
【Product Features】
Multi-mode moxibustion, free control of moxibustion temperature: conventional moxibustion (temperature 40-180°C adjustment, time 5-60 minutes adjustment); comfortable moxibustion 110°C; spacer moxibustion 150°C; thermal moxibustion 180°C
Smokeless and healthier: Since there is no need to ignite moxa, no smoke is produced during moxibustion. With the slight scent of wormwood, you can moxibustion freely in the office.
Diversification of moxibustion: The product consumables are combined in the form of gold silk moxa cake and wormwood paste, and the moxibustion experience is richer.
Large coverage area: Compared with moxa sticks/moxibustion stickers, you don't have to worry about finding acupoints or inaccurate acupoints.
The battery life is greatly improved: the global intelligent power saving strategy improves the battery life in an all-round way. Built-in 4000mAh lithium battery, fully charged for 180min. The first smart moxibustion box with fast charging: it only takes 90 minutes to fully charge.
Design concept: The brand-new fabric + feel oil body has a more warm and moxibustion use atmosphere. Whether it is visual or tactile, it is very delicate and delicate.
Security policy upgrade: When the temperature of the non-heated area of ​​the fuselage reaches a certain threshold, it will automatically power off and shut down. At the same time, due to the upgrade of the strategy, the design of the internal cooling fan is eliminated, and the use is more quiet and trouble-free.
Other details have been upgraded: the magnetic suction moi cake heating warehouse door is easier to install and more stable than the design of the rotating bayonet; the material of the strap is skin-friendly, and the design of the Japanese word buckle has also been greatly improved in the previous generation. The high-definition dot matrix large screen is both young and fashionable, and takes care of the visual experience of the elderly.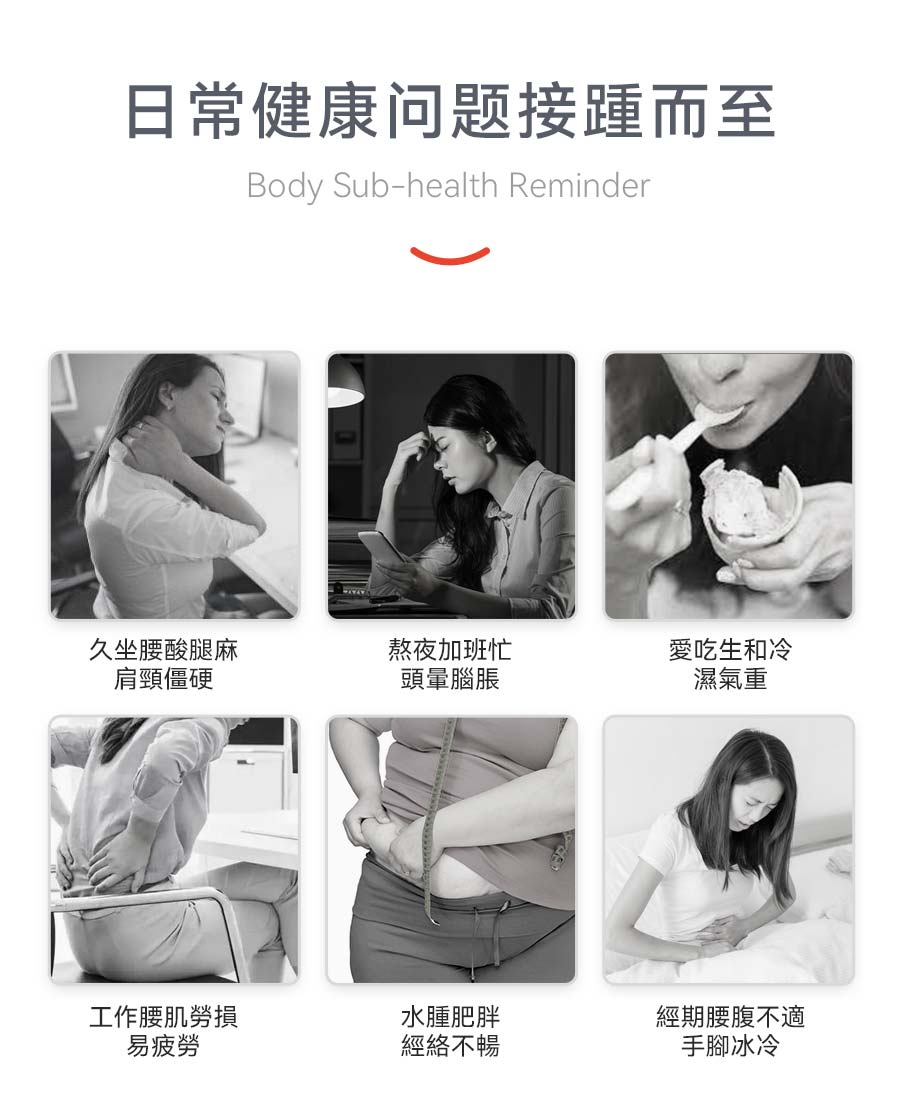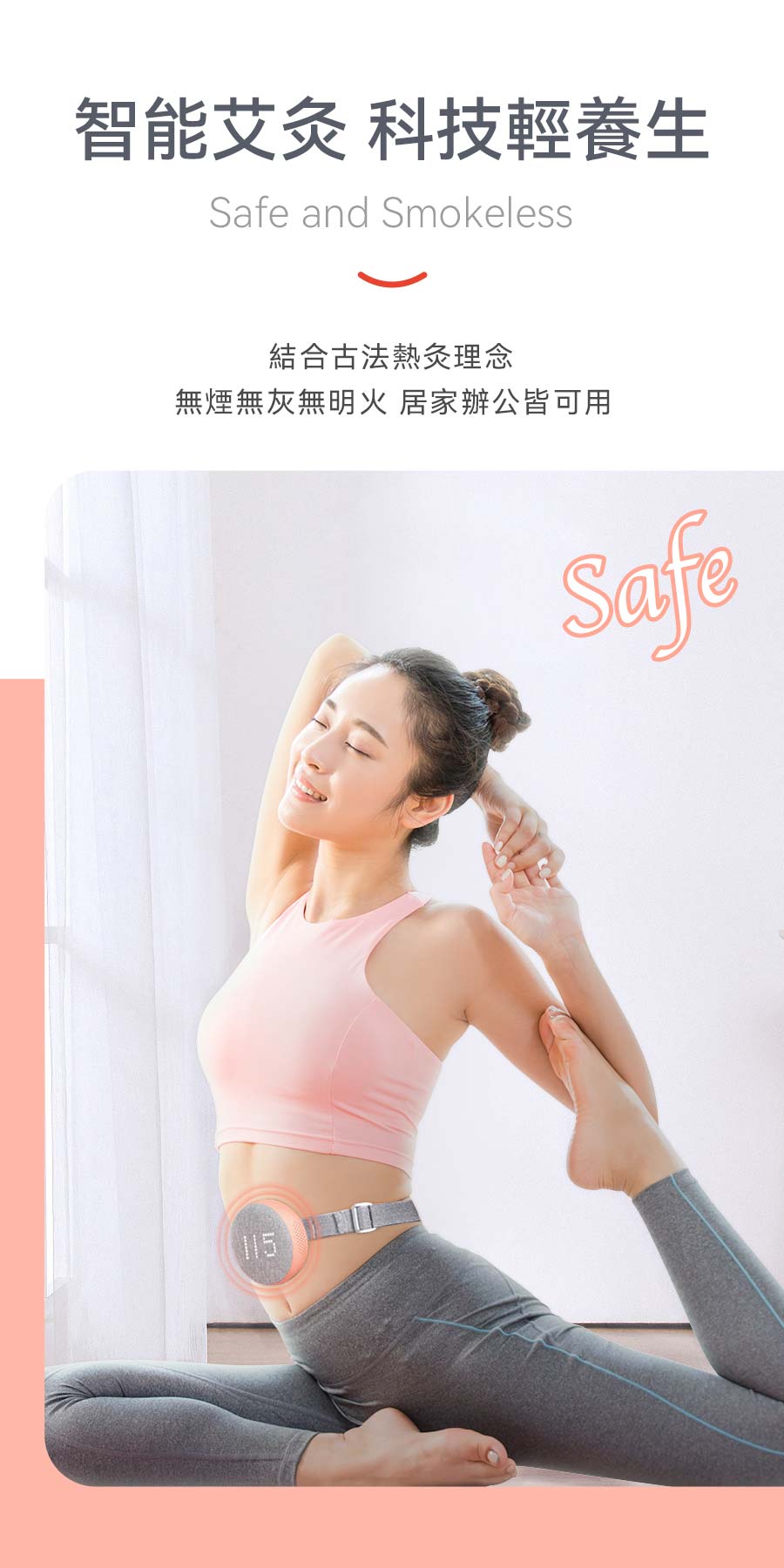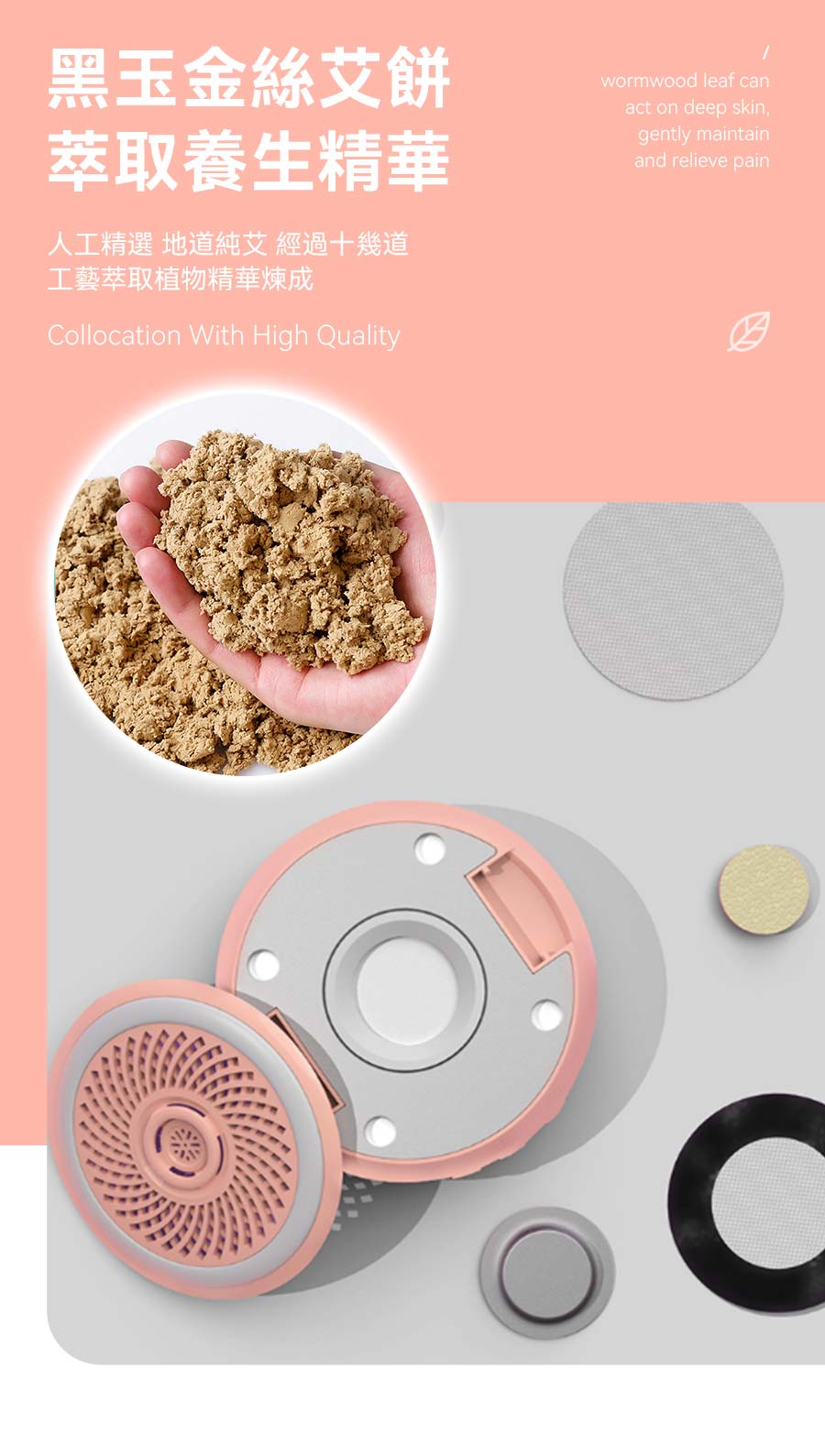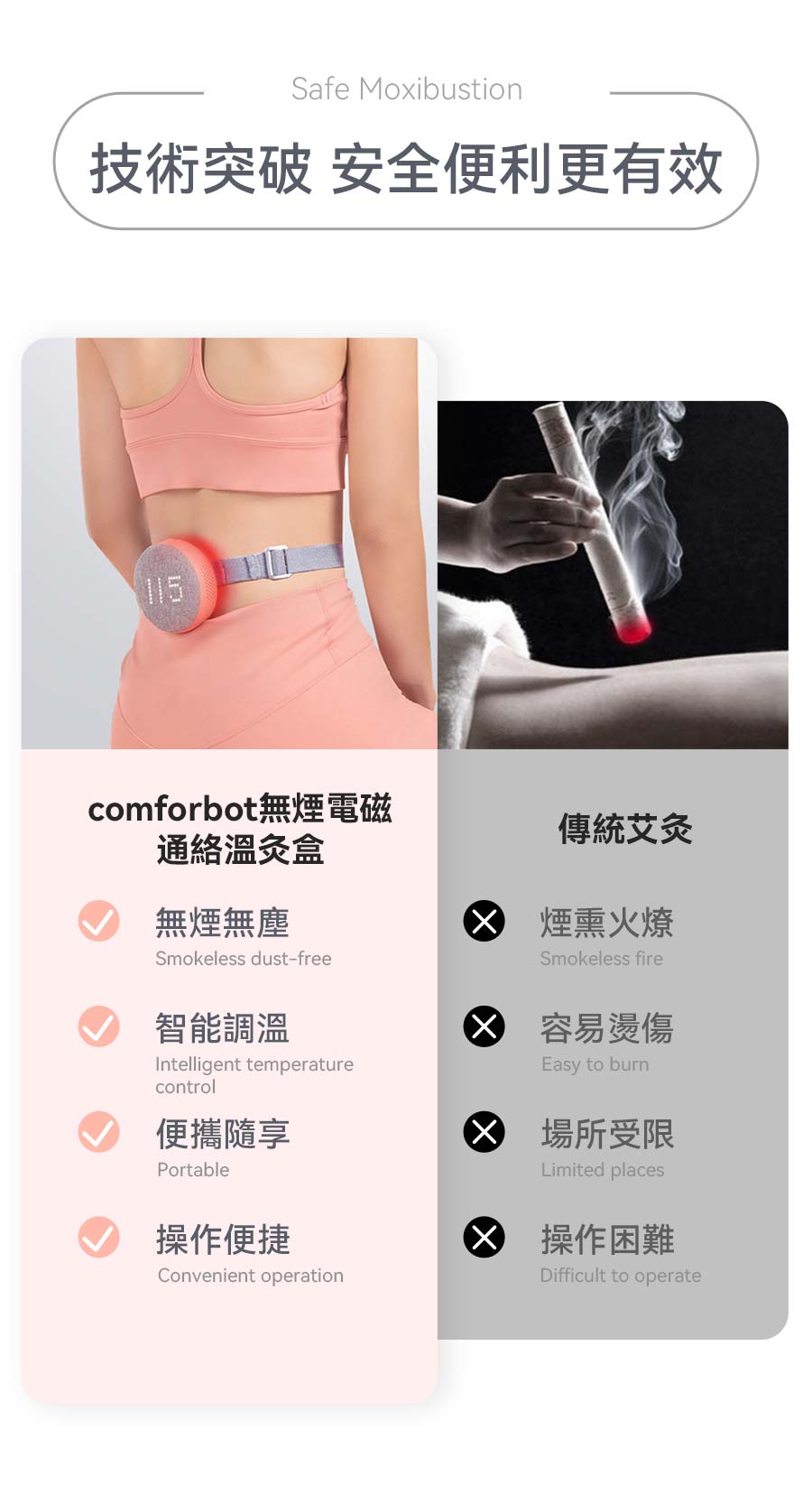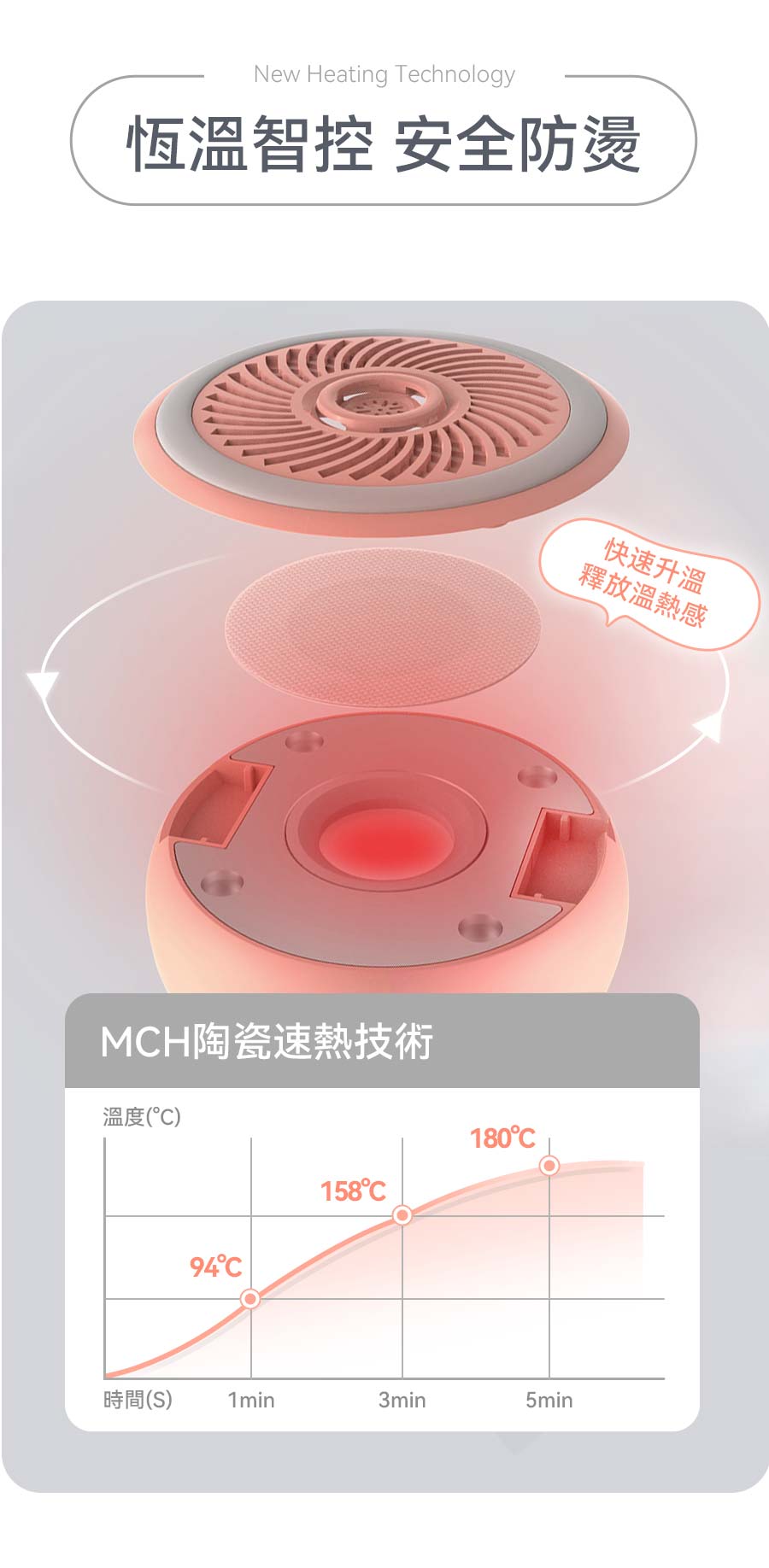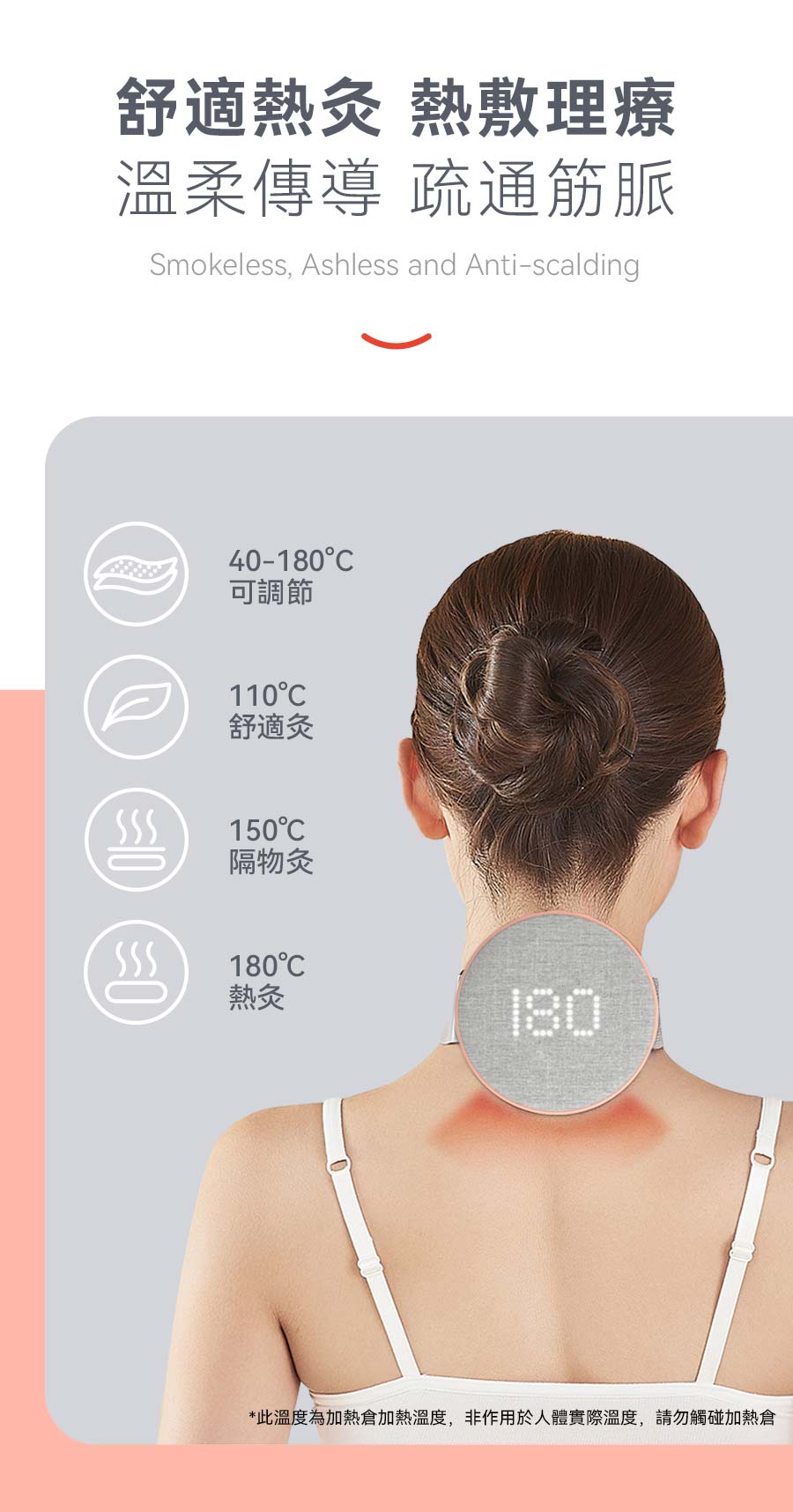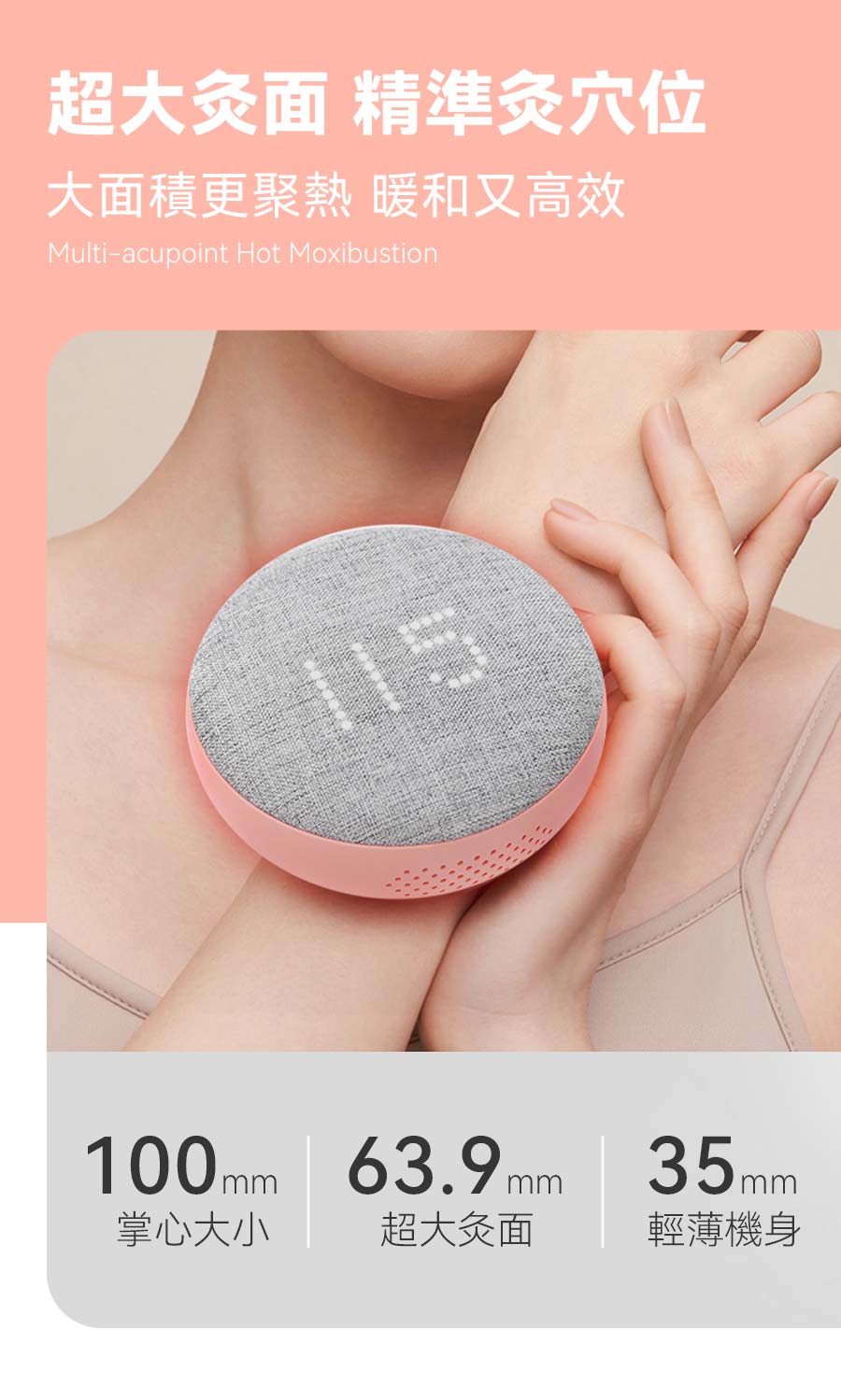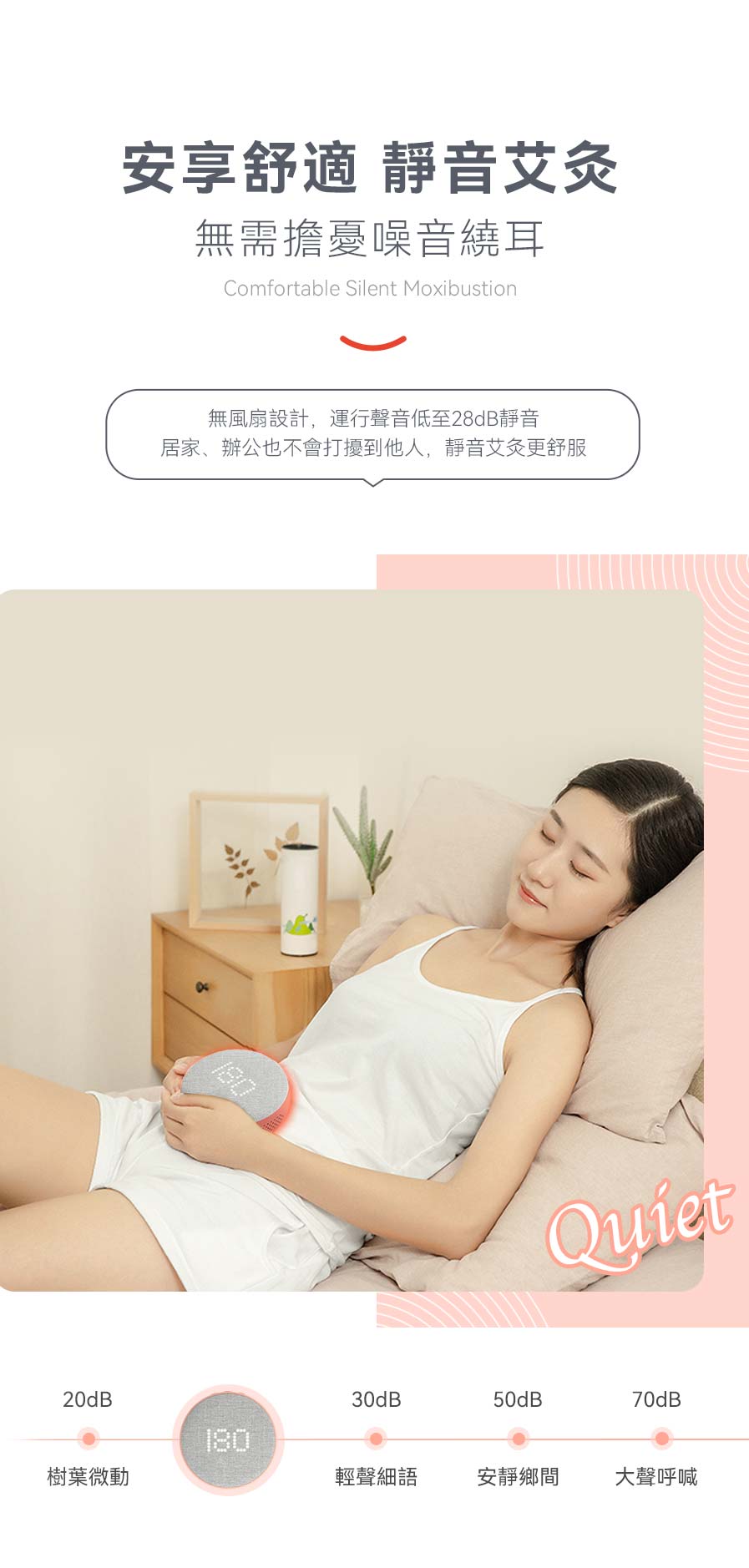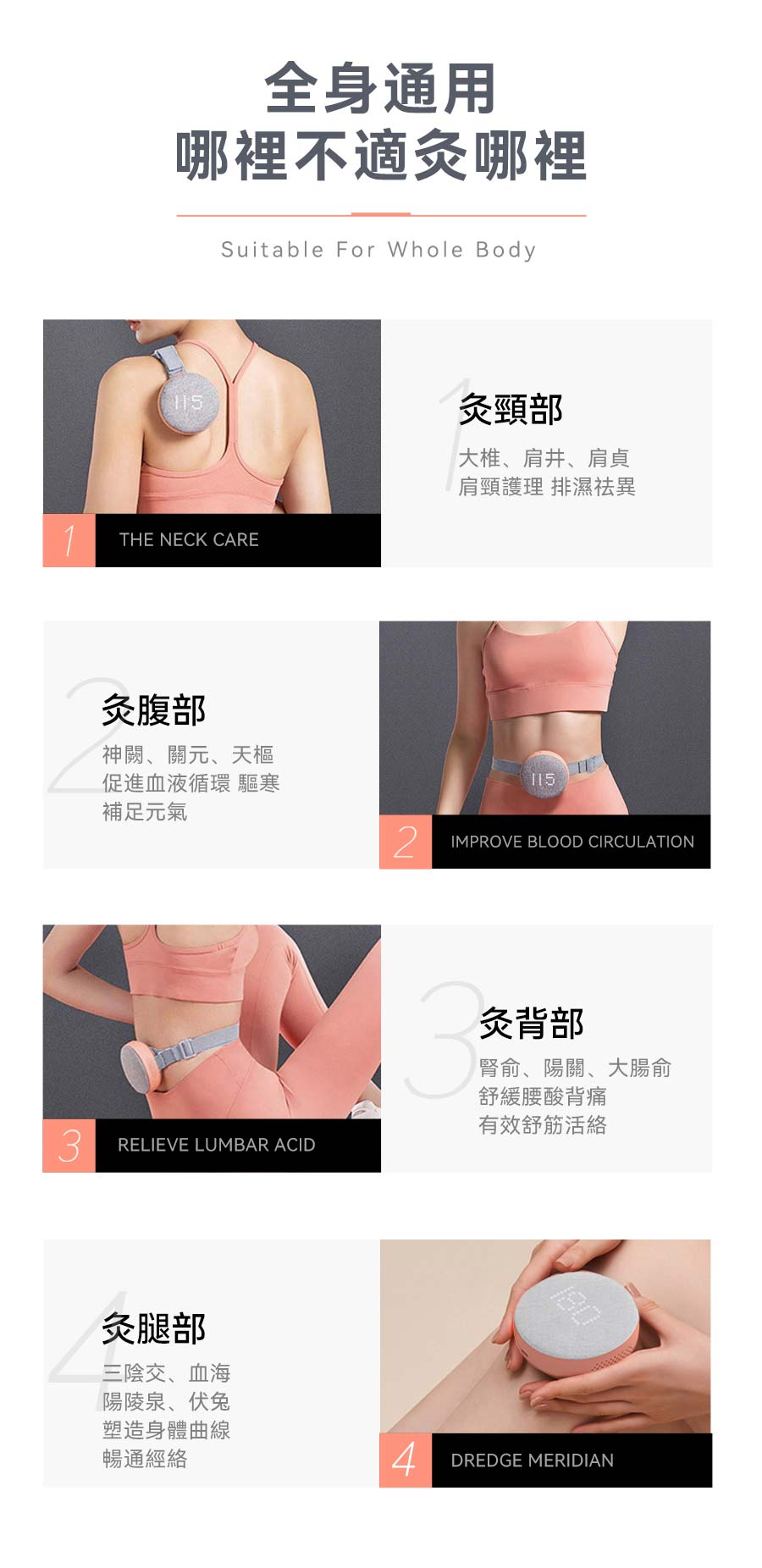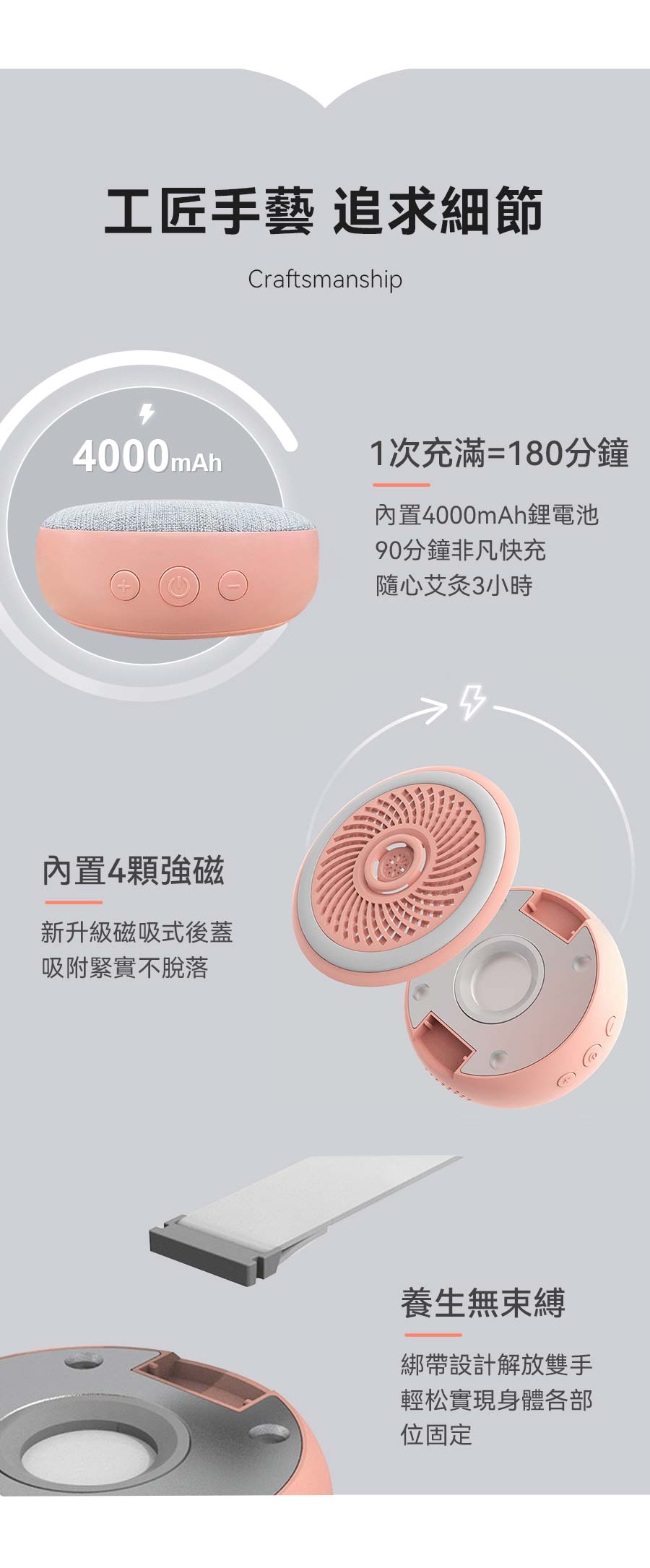 ---
Product Specification:
Net weight (KG): 0.235
Gross weight (KG): 0.3
Product size (mm): 100*100*42
Color box size (mm): 294*134*65
Basic information:
Product model: ZD-A11
Rated power: 12W
Rated voltage: 5V
Input current: 2A
Battery capacity: 4000mAh
Charging time: about 90min
Use time: about 180min
Moxibustion area: 63.8*63.8mm
Use temperature: 40-180℃
Operation mode: button control
Time setting: 5-60min
Packaging font: English + Chinese Traditional
Material: ABS+cotton linen
Accessories content: manual + charging cable + heating plate (10 pieces) + strap
Warranty period: 1 year