BRACOO KP41 Knee Shielder Sleeve Patented Ergo 3D pad
Brand: BRACOO
Model: BRAO-00007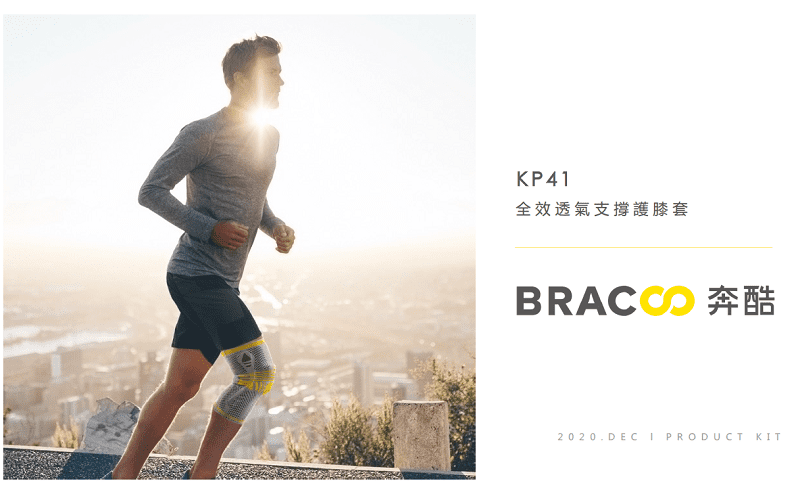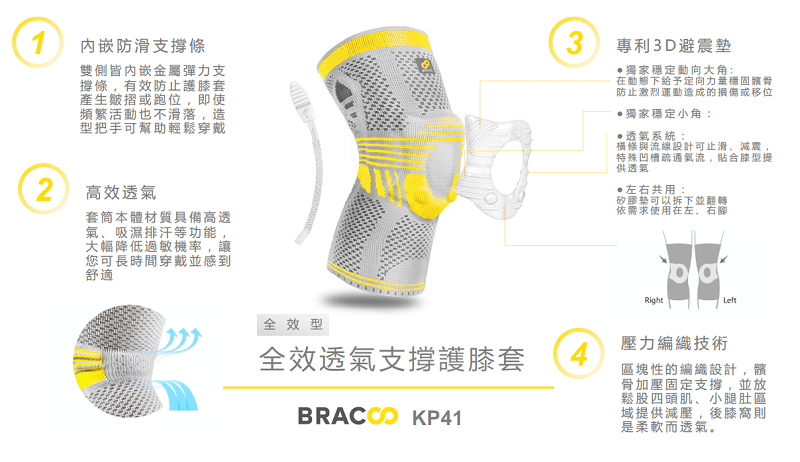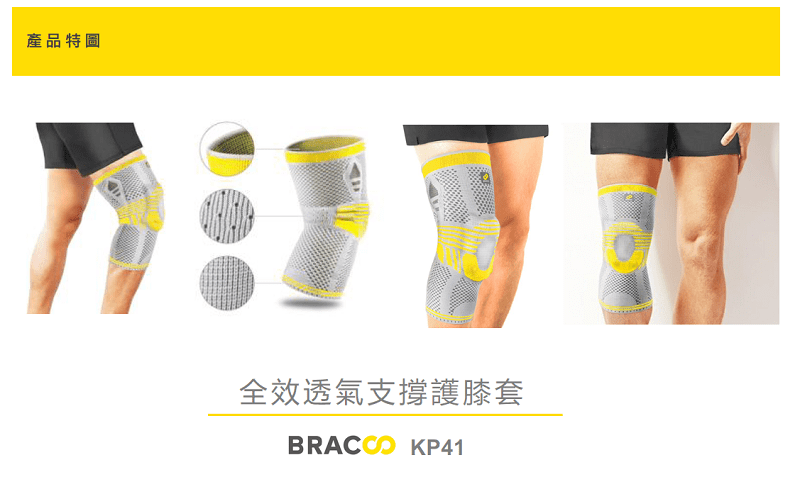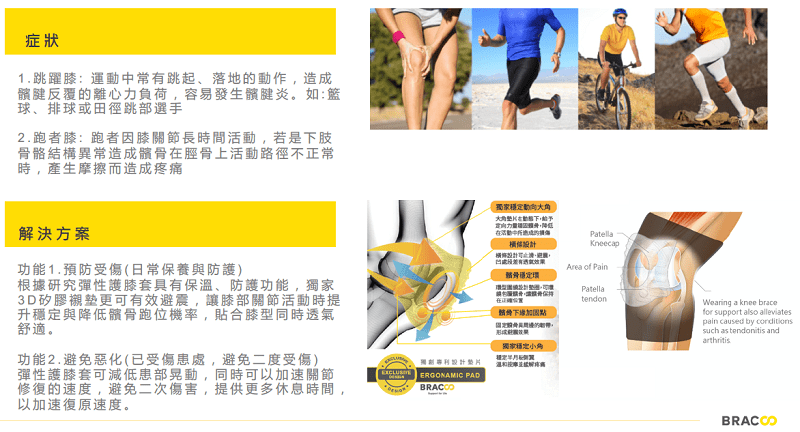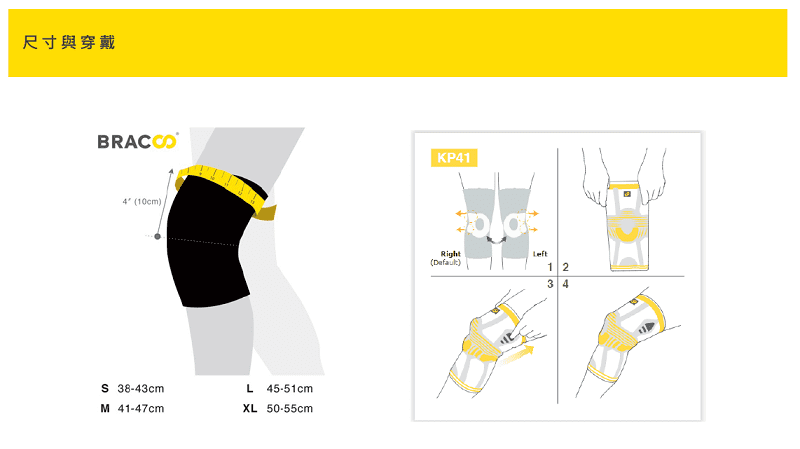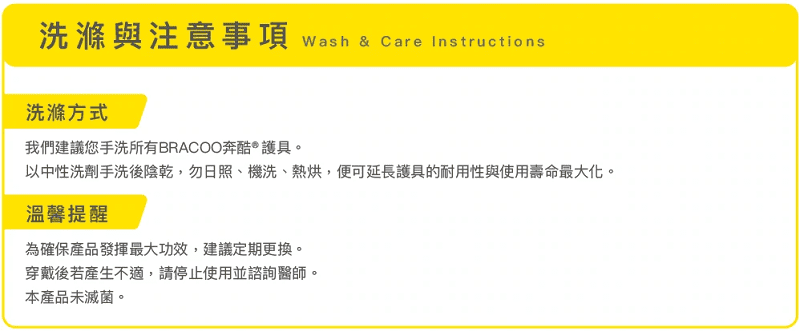 1. EMBEDDED LATERAL STABILIZERS
Dual stainless-steel springs assist the joint during high-intensity knee flexion and extension exercises, prevent bunching, and include wide handles to help with initial positioning and adjustments.
2. BREATHABLE & MOISTURE-WICKING
The sleeve is breathable and moisture-wicking for prolonged comfort, while providing firm compression to increase circulation, improve muscle stability, and reduce inflammation.
3. OPTIMAL PATELLA SUPPORT
■ Major iliotibial wing corrects
misalignment and prevents patella valgus during exercise
■ Horizontal ridges keep the pad in
place and improve overall 'breathability'
■ Minor fibular wing stabilizes the
meniscus and relieves tension in the LCL
■ Both left and right knees can be used
4.TRI-WEAVE ADVANTAGE
Superior flat-weave manufacturing enables a light breathable weave at the back of the knee, flexible elasticity over the quadricep, hamstring & calf regions, and firm high-performance stitching to surround and brace the kneecap for a perfect balance of support and natural mobility.
Suitable for: Sports
---
Size: (Left or Right Knee)
S: 38-43cm
M: 41-47cm
L: 45-51cm
XL: 50-55cm
---
How to use:
● The first step: carefully check whether the 3D silicone gasket has been placed in the knee pad.
When the left and right feet are interchanged, please change the direction of the silicone gasket by yourself
Orient the gasket at a large angle,
Located on the outside of the knee
Will help stabilize the knee and improve performance
● Step 2: Please confirm the BRACOO label first
At the top and forward
● Step 3: Put your feet into the knee pads
, Use both hands to pull up the handles of the support bars on both sides,
Until the silicone ring fits comfortably on the knee
● Step 4: Smooth out the wrinkles of the knee brace and adjust it to a comfortable position
---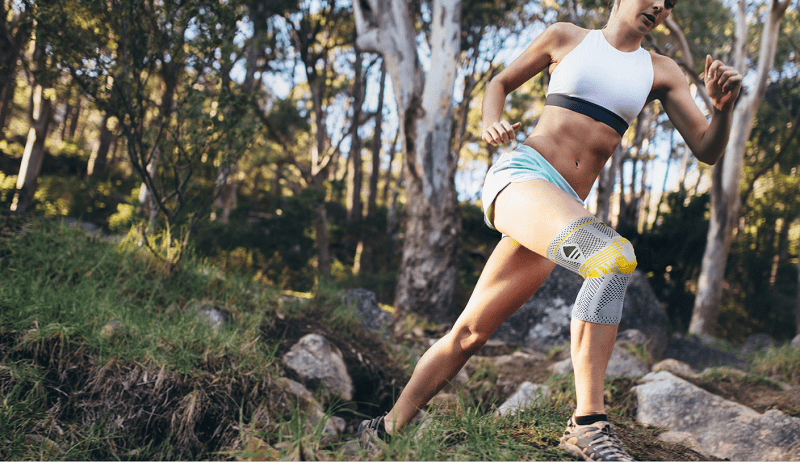 USA Brand, Make in China
Personal products are unpacked Except for product defects, they cannot be returned or exchanged after unpacking