BLUEFEEL Barset 4D Fan - White
South Korea's BLUEFEEL's latest work!
BLUEFEEL's latest product, Barset 4D, is a small radio fan that is both 枱 and seatable, adjustable, remotely controlled for 3 to 20 hours!
Even the well-known Korean group ITTY and NCT love to use fan brands, Bluefeel also often appear in Korean dramas, variety shows.
Hot summer also want to be beautiful, no longer sweating!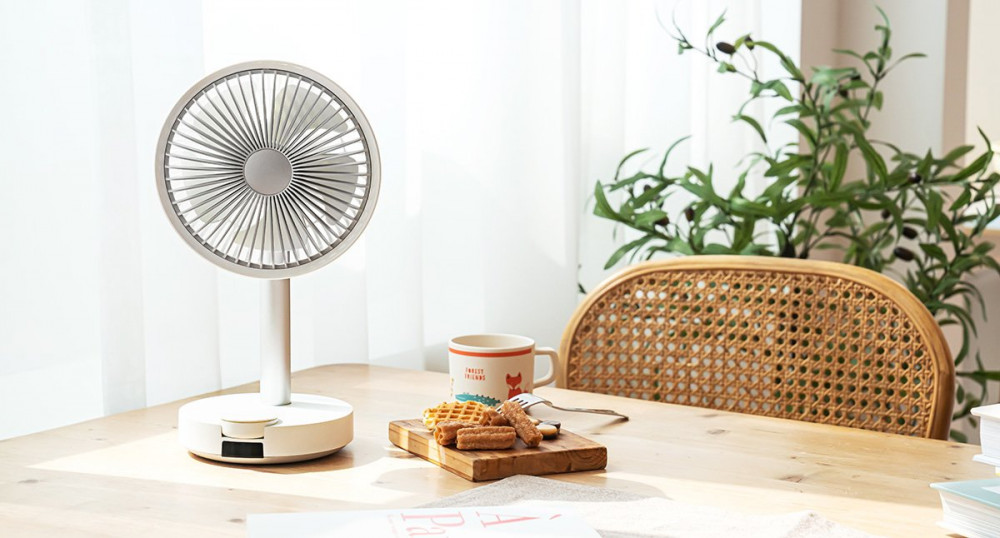 【Product Features】
No plug-in | Can be placed anywhere

Height angle adjustment | Three segments of height, up and down angle, left and right swing

Long-lasting | Equipped with a large capacitor of 5000mAh, depending on the air volume can last 3 to 20 hours, but also while plugging in while blowing

The wind was loud and small| BLDC motors, which give the wind a lot of air, sound quieter than other brands

The cleaning | can be removed The mesh cover can be removed and the dust is easy to clean

Lazy remote control | Hot enough not to move, remote control switch fan

Use a secure | Passed the Korean KC electrical certification, there are eight safety circuit protection devices
Moving the fan is always wire-tangled?
BLUEFEEL small vertical fans do not need to be plugged in to blow the wind anywhere.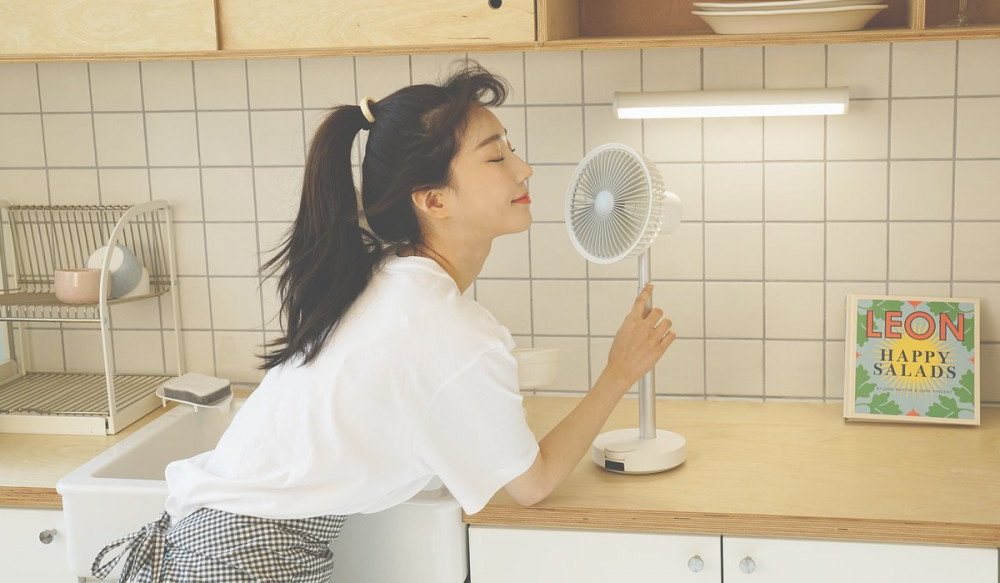 Normal fans have only a fixed height?
BLUEFEEL small vertical fans can be scaled up and down!
How long does it take to hold a fan in your hand?
BLUEFEEL small stand-up fans have their own stand-alone scaffolding that can stand and work well with motion.
Height angle adjustment, blow up and down blow left blow right
In addition to the fan rod can be adjusted in three stages of height, the fan head can also be adjusted up and down left and right, home generally stand-up fans can be adjusted, BLUEFEEL small vertical fans can also do, wherever love comes to blow, there is a suitable blowing angle everywhere.

Long battery life, blow a 3 to 20 hours is not too much
Unlike the general use of two 2500mAH batteries, BLUEFEEL chose a 5000mAH lithium battery, relatively stable and safe, large battery capacity, depending on the wind speed can blow 3 to 20 hours, summer reading, work, don't let the heat destroy the heart, open blow all day! It can also be used while charging.
Natural wind: It can operate for 20 hours
Breeze: It can run for 10 hours
Stroke: It can run for 5 hours
Strong winds: It can operate for 3 hours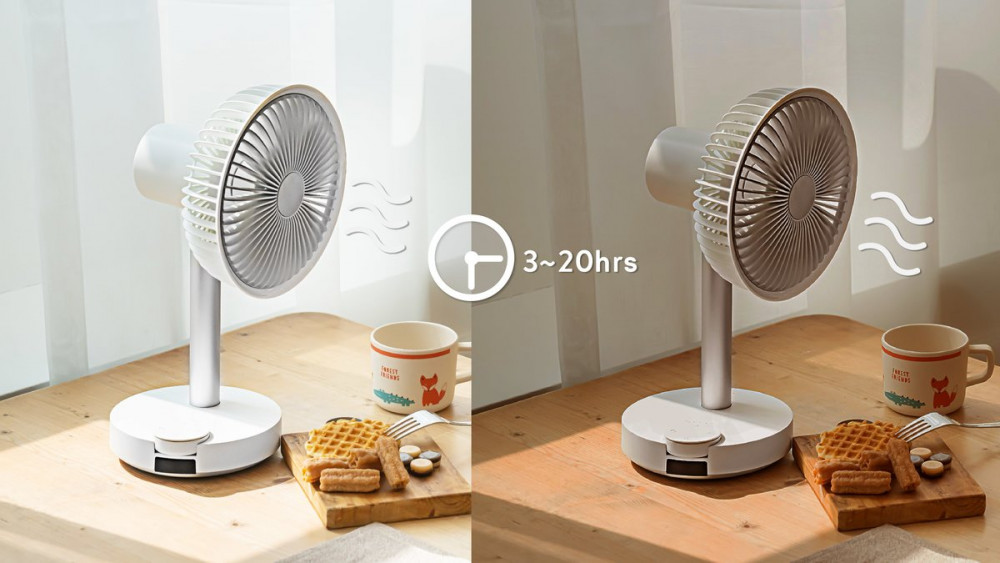 Brushless DC motors are upgraded (BLDC plus) with more wind and less sound
THE BLUEFEEL TEAM HAS BEEN WORKING HARD TO IMPROVE THE SOUND OF THE WIND, BUT AT THE SAME TIME TO MAINTAIN THE HIGH WIND SPEED. Therefore, the development of BLDC plus motor, compared to his card, strong wind speed, small voice, to get to the office blowing no longer embarrassed!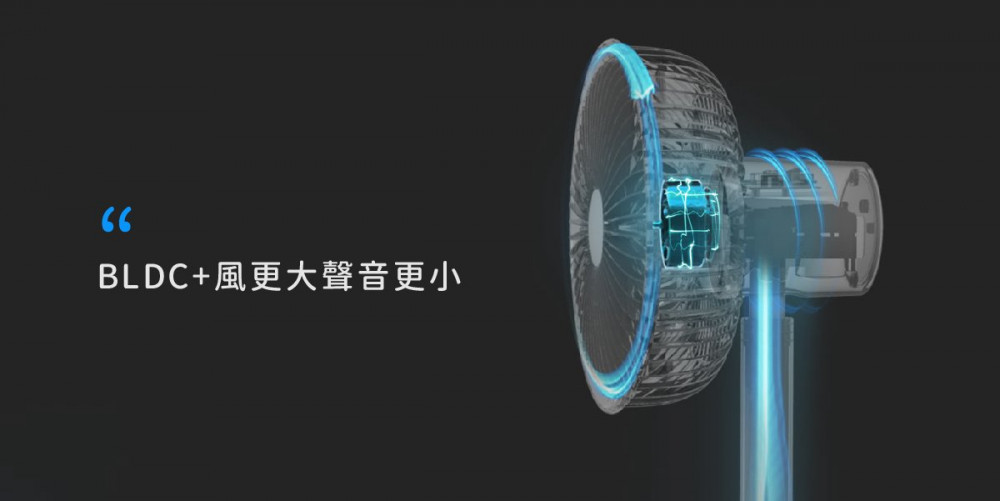 The mesh cover can be removed and cleaned so that it does not blow out a pile of dust
In addition to the usual dust wipe, regular removal and cleaning is also important.
BLUEFEEL fan's mesh cover is removable, washing fan is more convenient,
Avoid years of cotton wool and dust blown out by the body inhalation, resulting in non-stop sneezing, the worse the air blowing.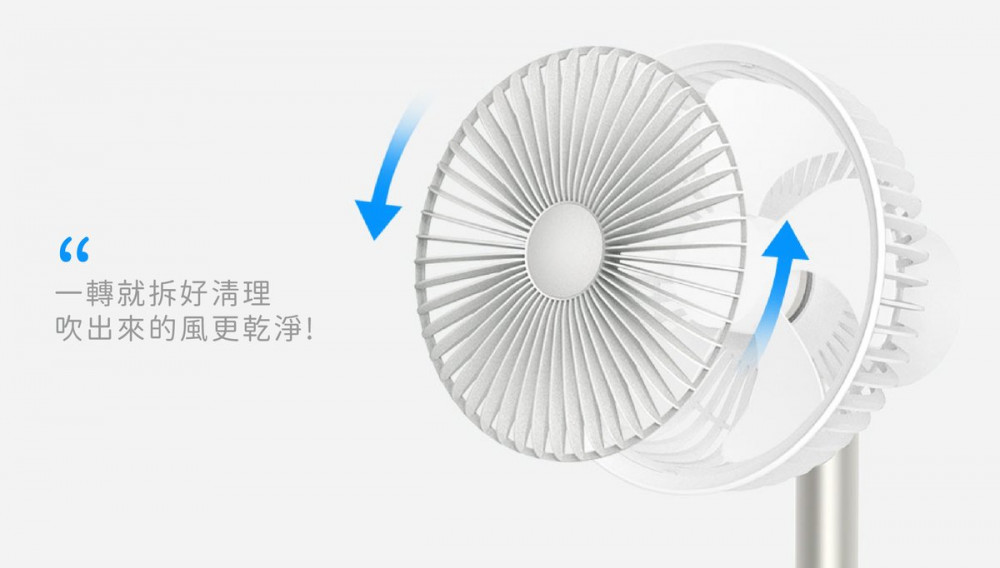 Equipped with a remote control, lying on the fan
Summer heat always makes people don't want to move, when the heat is rising and have to turn on the fan,
At this time need a fan remote control at any time with the body, want to blow on blowing, standing lying can easily press on the open!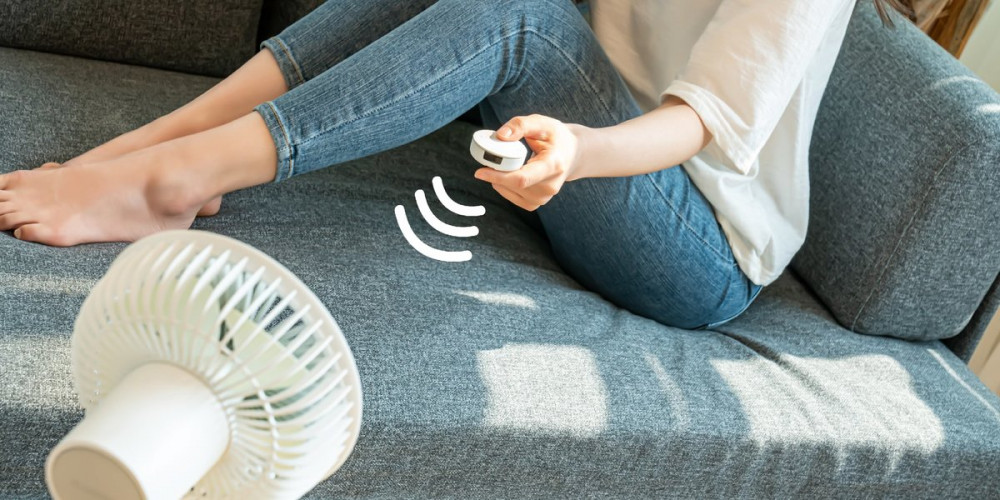 The remote control controls the following functions
Wind speed and switch: according to 1 to 5 under the respective, open (breeze), cool wind, medium strong wind, strong wind, off.
Swing left and right: blow to the cold, press to let the fan turn left and right!
Timing: 1, 2, 4, 8 hours.
Remote control sound switch: in a quiet environment do not want to make an awkward remote control forced sound, at any time switch free adjustment.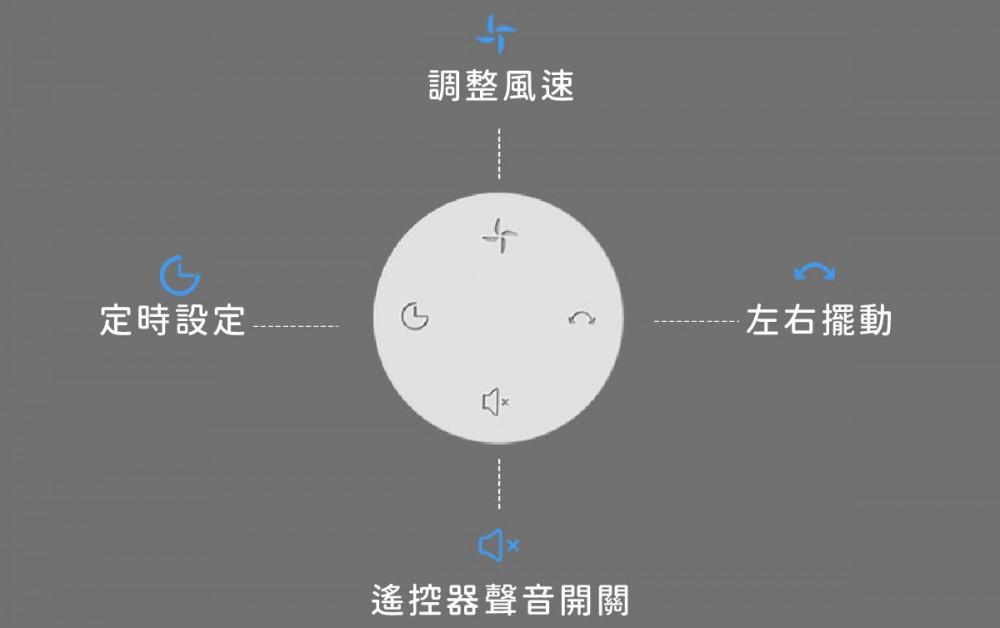 The BLUEFEEL remote control is designed for magnetic suction, which is simple to suck and not easy to drop.
Things always lose the moment, even if there is no remote control can manually open BLUEFEEL small fan.
The base is non-slip and stable without falling
In addition to its own weight balance, anti-slip mats are also designed below.
Even if the fan is used high, it is not easy to be pushed down and dropped.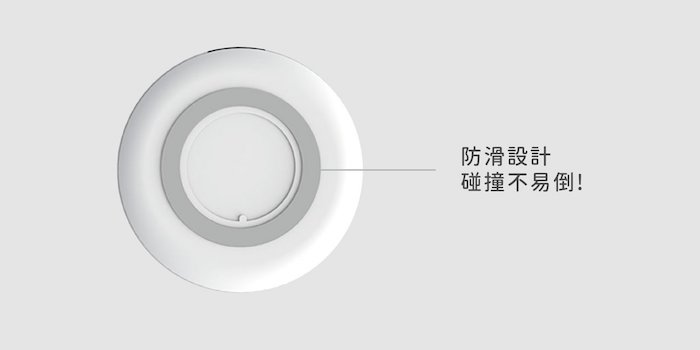 Power-saving mode, battery life is longer!
Basic factory set to power-saving mode, the first use of first power-saving mode, hold the keys under the remote control for more than 5 seconds until you hear a push, the POWER-SAVING MODE IS DE-ENERATED WHEN THE LED STARTS FLASHING.
If not used for a long time, it is also recommended to switch to power-saving mode, the battery will not always discharge, when the fan is not running, the power-saving mode can be turned on and off by pressing the button under the remote control for more than 5 seconds.
The power is indicated and the LED display is not worried about blowing without electricity
The rear of the fan is designed with LED power marking lights, through a simple light number, at a glance to know whether the fan should be charged.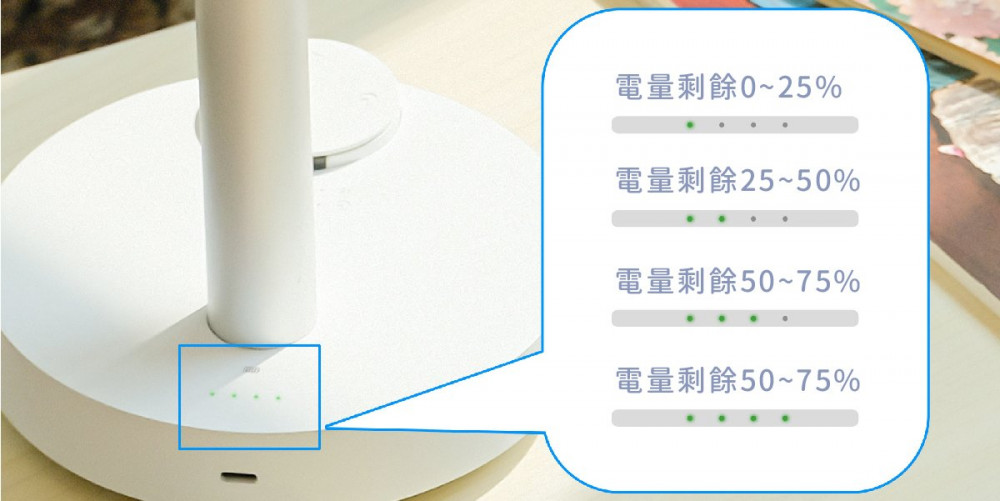 5 fan leaves to blow out the natural cool wind
Afraid that 3 pieces of wind is too violent, 7 pieces of wind is too feelingless?
We use 5 pieces of fan leaves, to create a natural cool wind, children adults breeze face, blowing to comfortable want to sleep!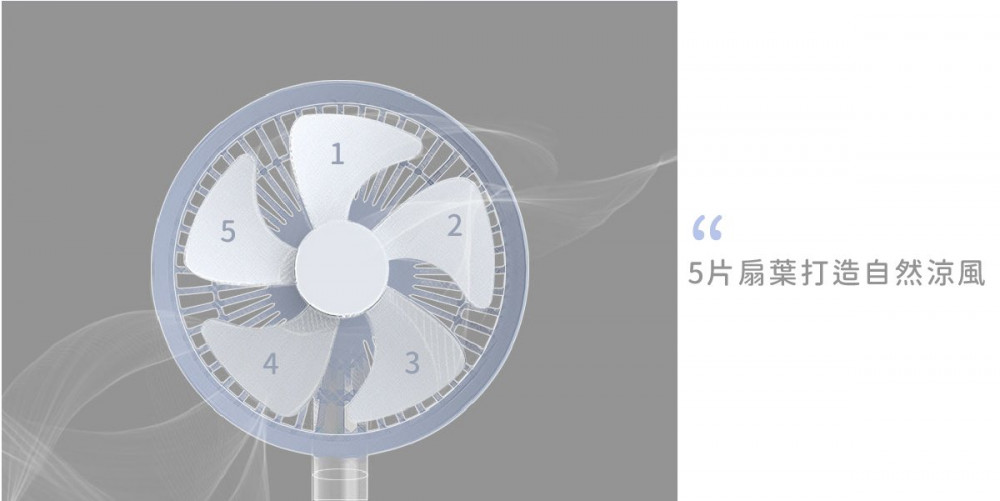 Circuit safety is guaranteed
Fans are a commonly used product in everyday life, so we pay great attention to safety.
There are 8 safety protection circuits in the fan design.
Electrical certification, blowing more peace of mind
BLUEFEEL fans are KC electrically certified in Korea, and there are eight safety circuit devices that blow coolly and with peace of mind.