belulu Rebirth U Shape Beauty Device-Gold
FREE Belulu Skin Checker - White
Brand: belulu
Model: BELULU-REBIRTH-GD
belulu Rebirth U Shape Beauty Device - recommended by Japanese beautyful Woman, has the secret of youthful skin. Six beauty functions, including electroporation, needle-free beauty plastics, EMS, RF and vibration massage, awaken the vitality of the skin.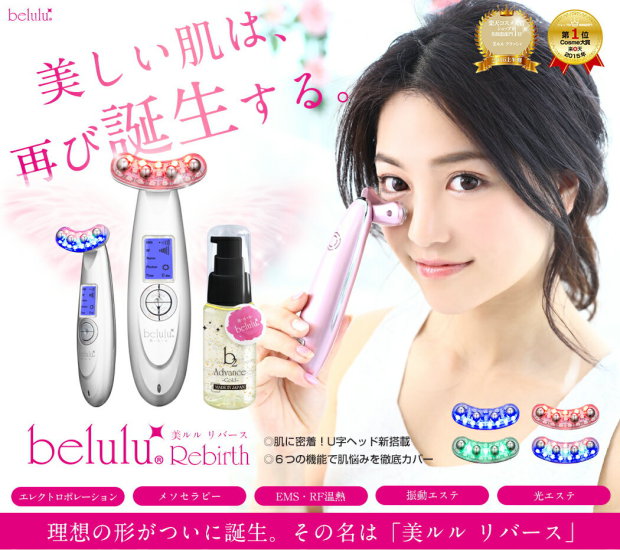 ---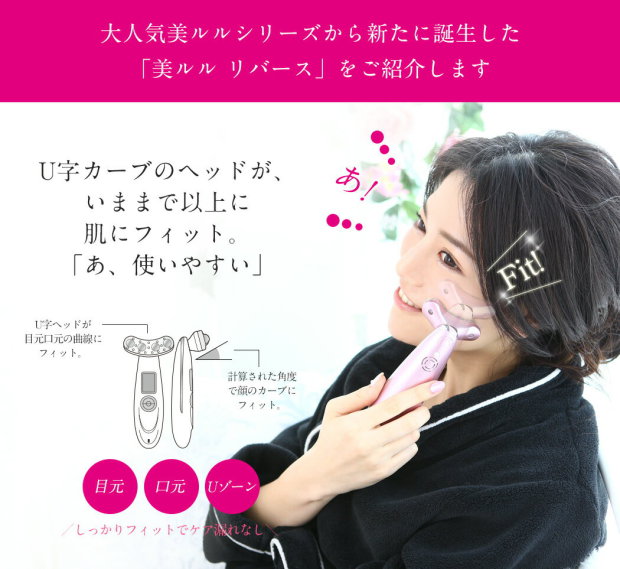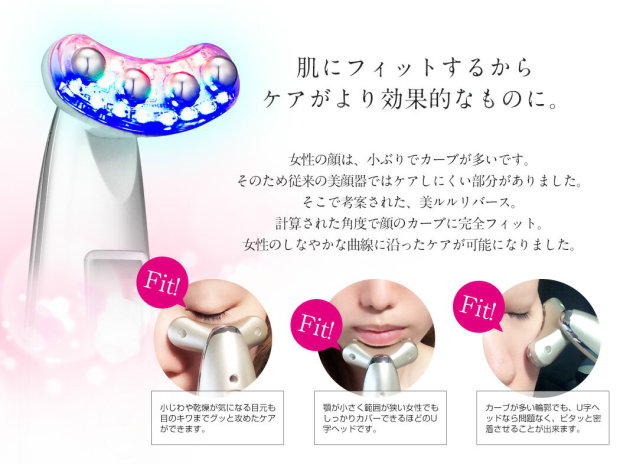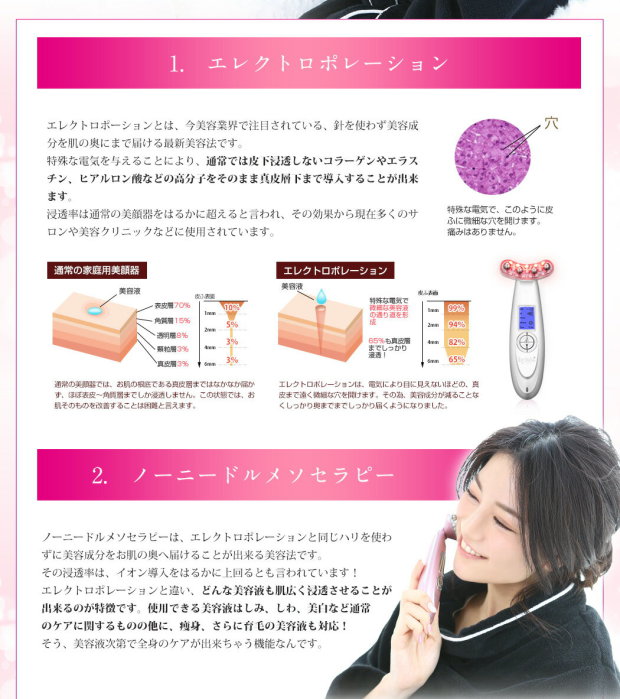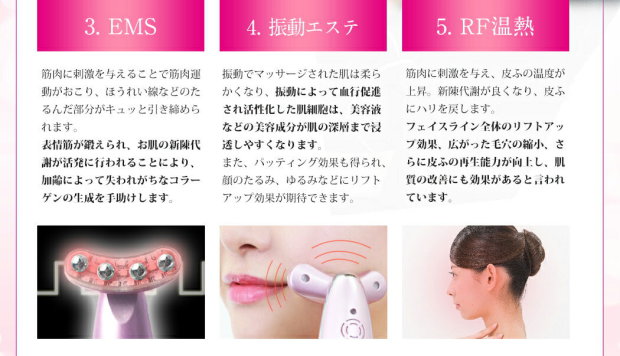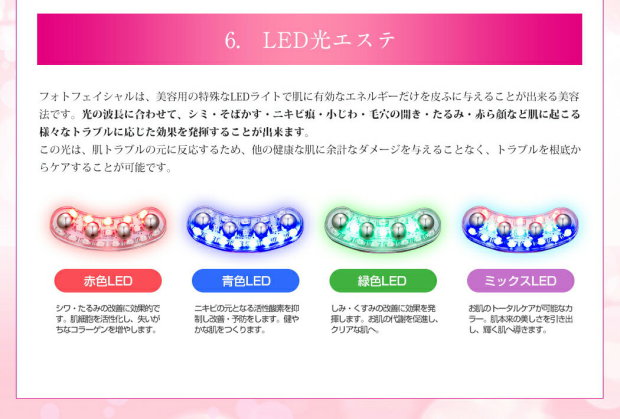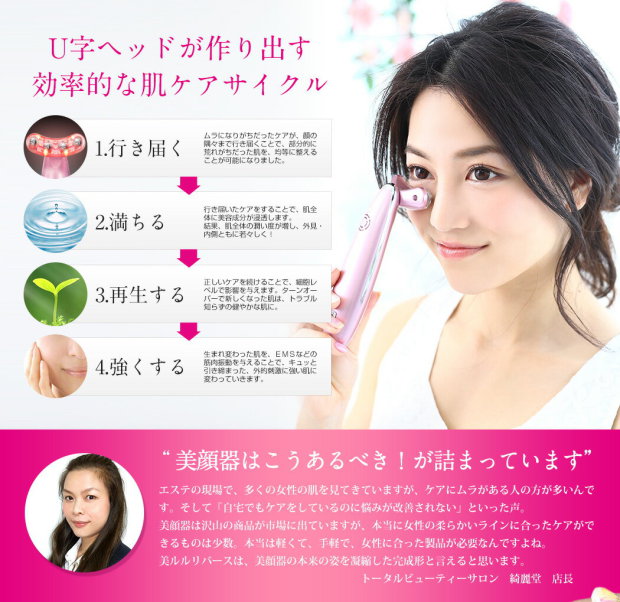 Needle-free Mesotherapy
Needle-free mesotherapy and electroporation do not require injections but still can introduce beauty nutrients into the skin. Needle-free beauty plastics can be imported into a wider, and almost all types of beauty lotions can be use,

EMS
By stimulating muscles to produce movement, the expression muscles and nasolabial folds are tightened to achieve lifting and firmness while restoring skin elasticity.

Vibration massage
It softens the skin through vibration, speeds up blood circulation, and quickly penetrates the beauty liquid to the bottom of the skin. In addition, it has a certain firming and lifting function for the loose skin of the face.

RF frequency
By stimulating the muscles, the internal temperature of the skin rises. This warming can speed up the metabolism, and the sagging skin made by the previous reduction of collagen eggs can also restore elasticity. Lifts and tightens the face, tightens pores, and brightens the complexion.

LED photorejuvenation
It is a beauty way to irradiate the skin through the LED photon rejuvenation lamp dedicated for beauty, thereby producing a beauty effect on the skin. Different color lights have different wavelengths, and they have a certain care effect on common skin problems such as color classes, acne, acne marks, fine lines, and dull skin. There are four IPL modes.
---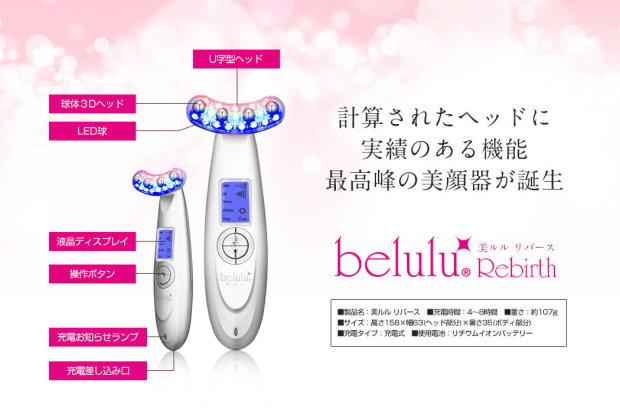 Enjoy beauty salon-level care at home, with six major beauty functions, including electroporation, needle-free mesotherapy, EMS, RF radio frequency and vibration massage

Randomly comes with Jinbo Hyaluronic Acid Essence

The U-shaped massage head fits the facial lines, lip area, eye area, and other delicate parts of the face, while tightening the skin, making it easy to care for

Electroporation is deeply introduced, no need to inject beauty nutrients into the bottom of the muscle

Special beads current can be introduced into the dermis through polymers such as collagen, elastin, and hyaluronic acid that are difficult to penetrate into the subcutaneous area.

Needle-free mesotherapy, like electroporation, can introduce beauty nutrients into the muscle base without injection

Needle-free mesotherapy can introduce a wider range of objects, and almost all types of beauty essences can be introduced

EMS stimulates muscles to produce movement, tightens expression muscles and nasolabial folds, achieves lifting and firmness, while restoring skin elasticity

Soften the skin through vibration, speed up blood circulation, and quickly penetrate the beauty nutrients of the beauty liquid to the bottom of the skin

RF radio frequency stimulates the muscles to increase the internal temperature of the skin. This warmth can speed up the metabolism

Due to the reduction of collagen, sagging skin can also regain elasticity, lift and tighten the face, tighten pores and brighten skin tone

There are four color light modes: LED photon skin rejuvenation lamp irradiates the skin to produce a beauty effect on the skin.

Different color light has different wavelengths, and it has a certain care effect on common skin problems such as color shifts, acne, acne marks, fine lines and dull skin.

Made in Japan
*The product does not have AC adapter, please check the Hong Kong agent website for the Chinese version of the manual
---
Charging time: 4-8 hours
Weight: about 107g
Dimensions: 158 x 63 x 35 mm (H x W x T)
Battery: built-in lithium battery
2 Colour: Pink or Gold
Belulu Jinbo Hyaluronic Acid Essence: 3 years after opening​
---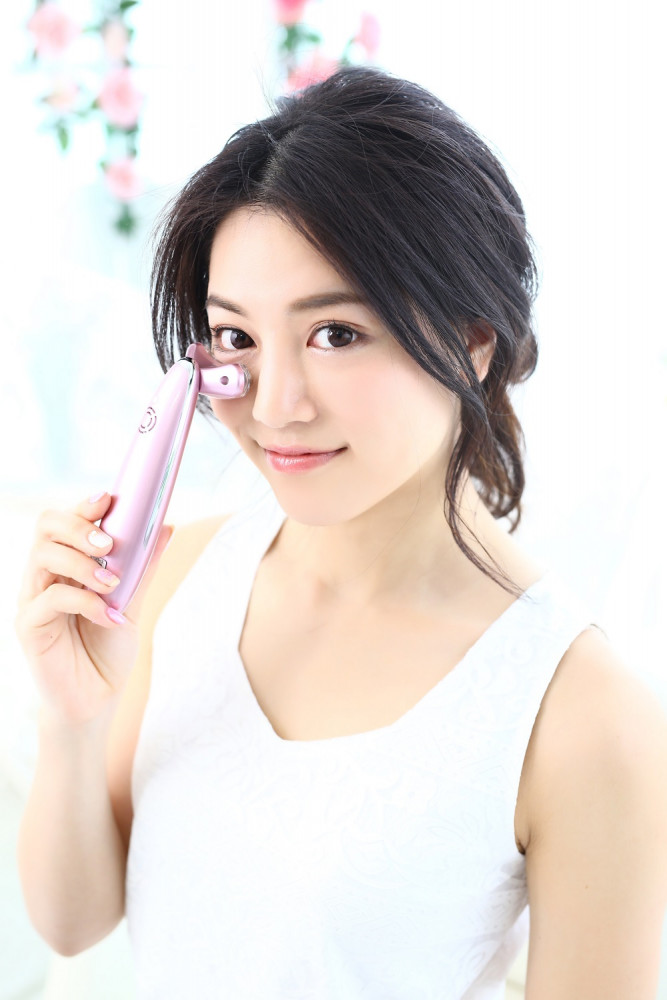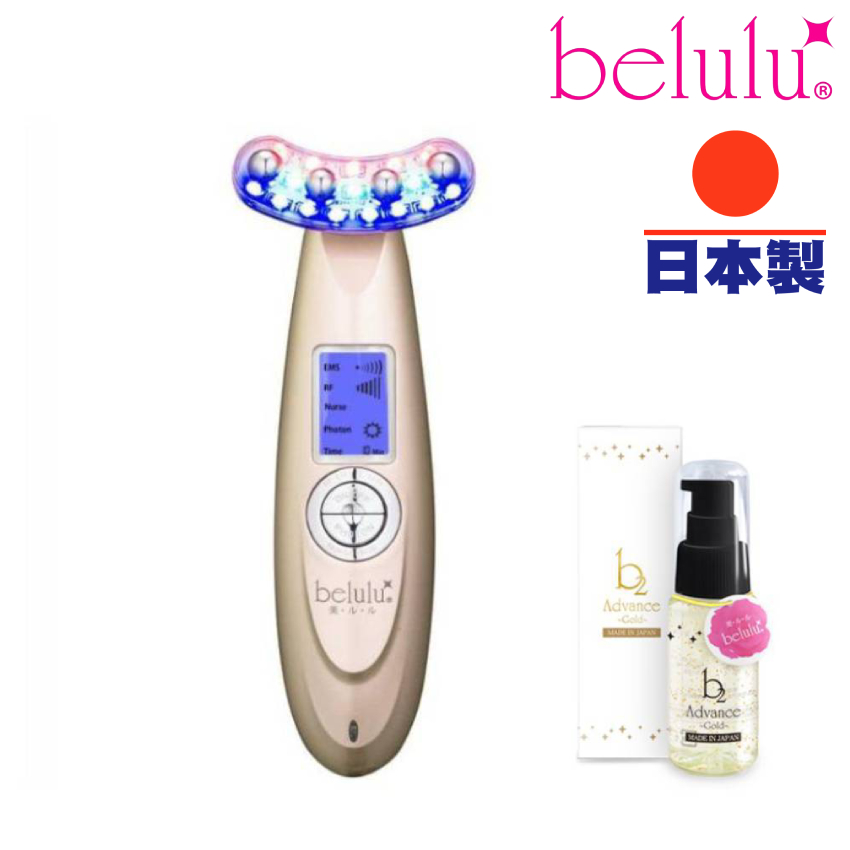 Authorized goods
Warranty Period : 1 Years