AQUA PRO+TECH x GERMAN POOL ULTRASONIC MINI HUMIDIFIER SET (AQUA PRO+TECH ECO-FRIENDLY REFILL PACK PACKAGE 1000ml + GERMAN POOLl HUM-025 ULTRASONIC MINI HUMIDIFIER)
ULTRASONIC MINI HUMIDIFIER FROM GERMANPOOL USING ULTRASONIC ATOMIZING TECHNOLOGY CREATES A FINE EVEN MIST T. BY USING AQUA PRO+TECH SANITIZING LIQUID, IT CAN BE USED FOR MOISTURIZATION AND LESSEN IRRITATION, AIR PURIFICATION AND ODOR REMOVAL TO KEEPS THE ROOM AT AN OPTIMAL 40-60% HUMIDITY LEVEL.
---
GERMANPOOL​ ULTRASONIC MINI HUMIDIFIER: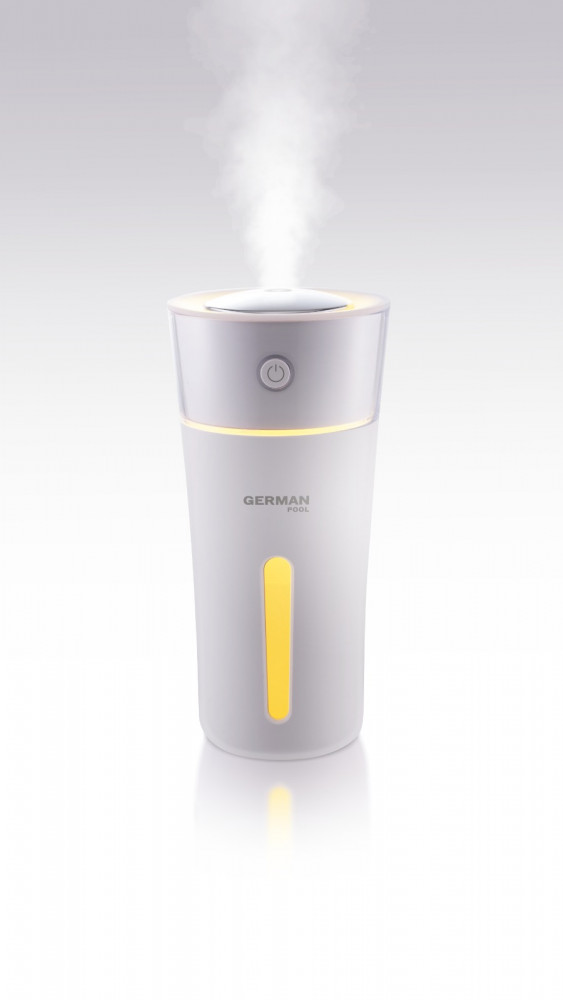 2 cool mist modes: Continuous & Intermittent

325ml volume adequate for 12 hr operation

Soft mood light creates a zen & serene relaxing ambience

USB powered versatile for home, car & office

Ultrasonic silent mist perfect for sleep or meditation
AQUA PRO+TECH​ 1000ML ECO-FRIENDLY REFILL PACK: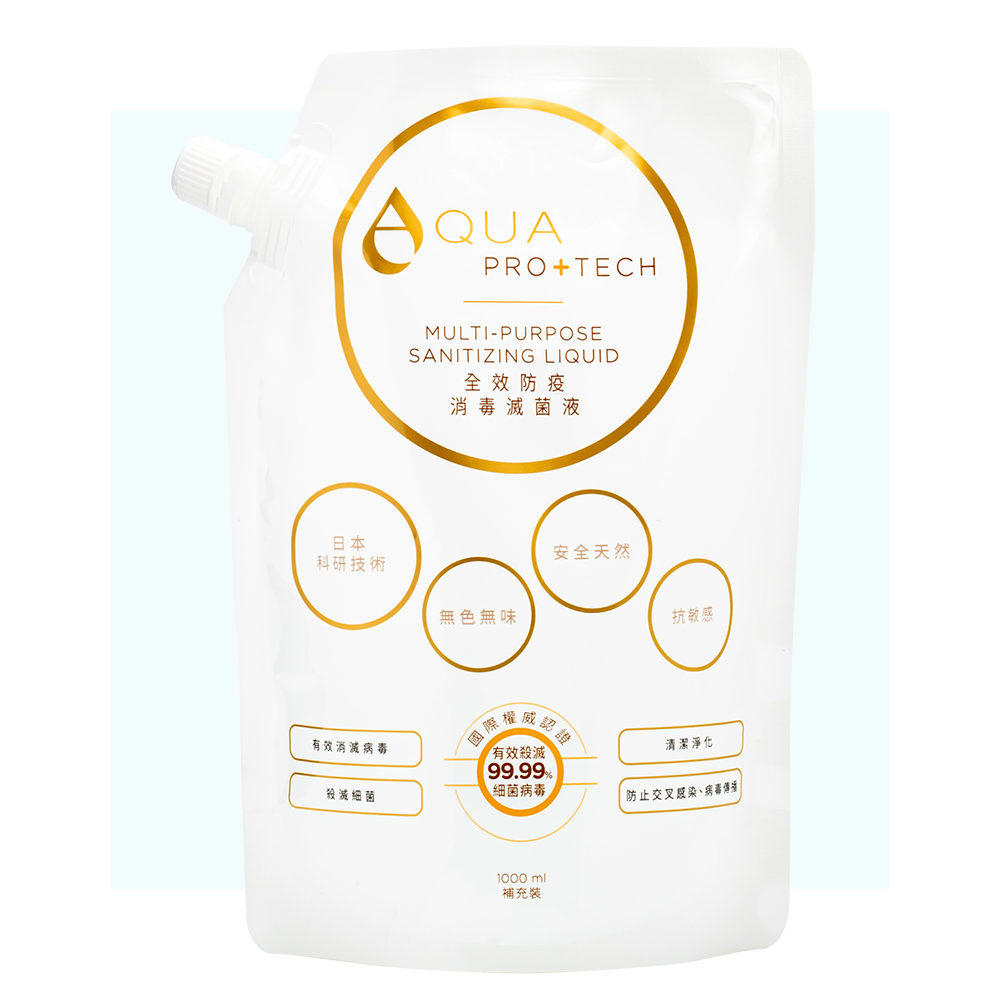 THE ECO-FRIENDLY REFILL PACK IS VALUE FOR MONEY AND ENVIRONMENTAL FRIENDLY. THE REFILL PACK HAS A CAP FOR STORAGE CONVENIENCE.
Aqua PRO+TECH multi-purpose spray comprises 99.8% ionized purified water and 0.02% of Potassium Carbonate(food-grade) that manufactured in Hong Kong, which can effectively kill germs by breaking up their cell membranes and deactivating their protease, RNA and DNA with the presence of abundant hydroxyl ion.
It is proven effectively in killing 99.99% bacteria and viruses including SARS-Cov2 (COVID-19); free of methanol, chlorhexidine and heavy metals; and not causing skin allergy under various tests such as EN14476, EN1276, ASTM E-1052, E-2315, SGS OECD 439, etc. Effectively in killing 99.99% bacteria and viruses.