Pure Honey Raw Black Goji Honey 120g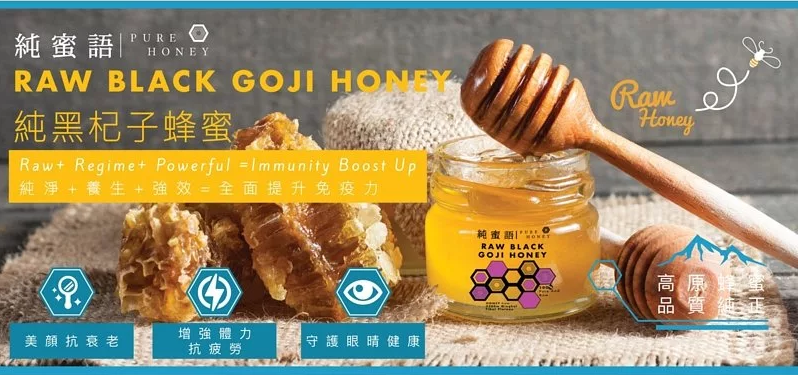 Famous Raw Honey / Wild Honey Brand Pure Honey ~Raw Organic Black Goji Honey that integrates "Health", "Beauty" and "Eyes" in one body (Raw Organic Black Goji Honey)

Why is rare?
Originated from more than 3,000 meters above sea level-Produced at more than 3,000 meters above sea level, due to long sunshine time and large temperature differences. It grows weakly at low temperature and consumes a very small amount of organic matter, thereby extracting extremely rich nutrients, sweet and soft taste, and it is called black wolfberry honey for nourishing soft gold

The purity is high, and the yield is very small-honey is rare. The annual output of the farm is about 1,000 jin, so it is extremely rare! In addition, the Pure Honey Black Goji Honey has a very high Baume degree, about ≧42 [Da Definition of first-level honey]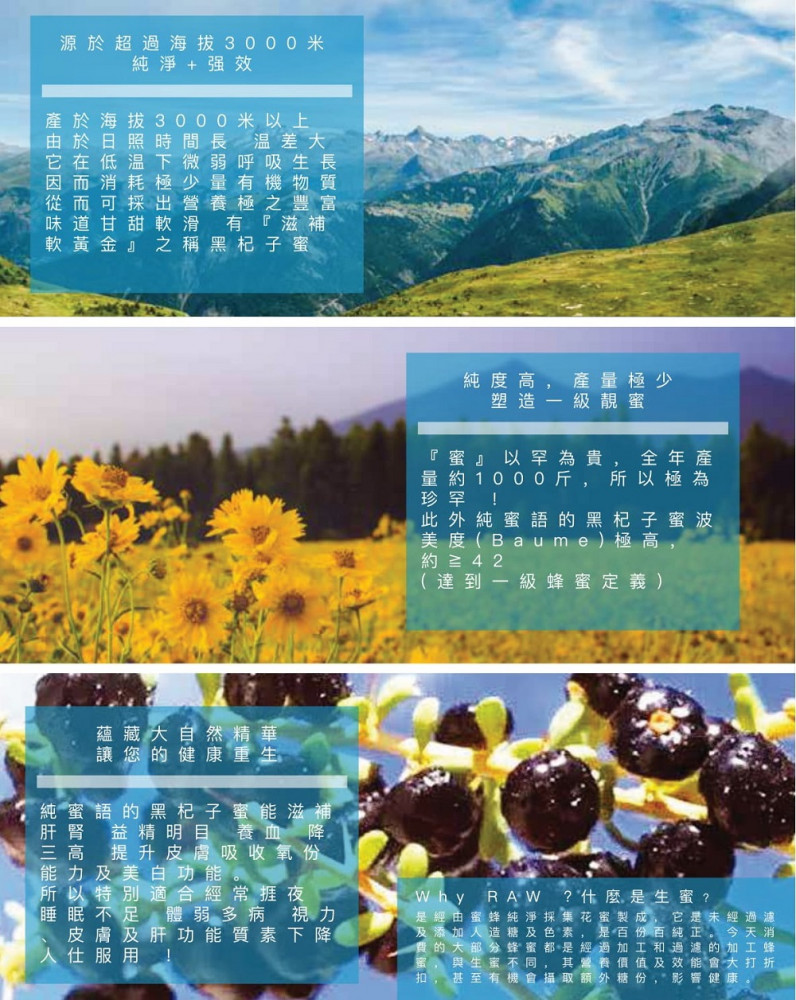 Why RAW ? Why choose Raw Honey/Wild Honey ???
Raw Honey/Wild honey is made from nectar collected purely by bees. It is unfiltered and added with artificial sugar and coloring. It is 100% pure.

Most of the honey consumed today is processed and filtered. Unlike raw honey, its nutritional value and efficacy will be greatly reduced, and it may even have the opportunity to take in additional sugar, which will affect health.
Effectiveness of Pure Black Goji Honey
Nourish liver and kidney, nourish blood and fight fatigue (suitable for those who are prone to fatigue and work)

Nourishes the lungs and relieves cough

Improve immunity, improve weak physique (especially suitable for people who are weak or after surgery)

Beauty and anti-aging (The effect is derived from the oligomeric proanthocyanidins of black wolfberry honey, which is an excellent defense against free radicals

Improve eyesight (the anthocyanin content is about ten times higher than that of blueberry, which can effectively protect the yellow spot, resist blue light and prevent dry eyes)
Suggested usage:
Daily health care: drink once a day, each serving is about one teaspoon (10ml), you can take it directly / use room temperature or cold water to adjust to your own taste
(Remember not to use hot water to avoid destroying nutrients)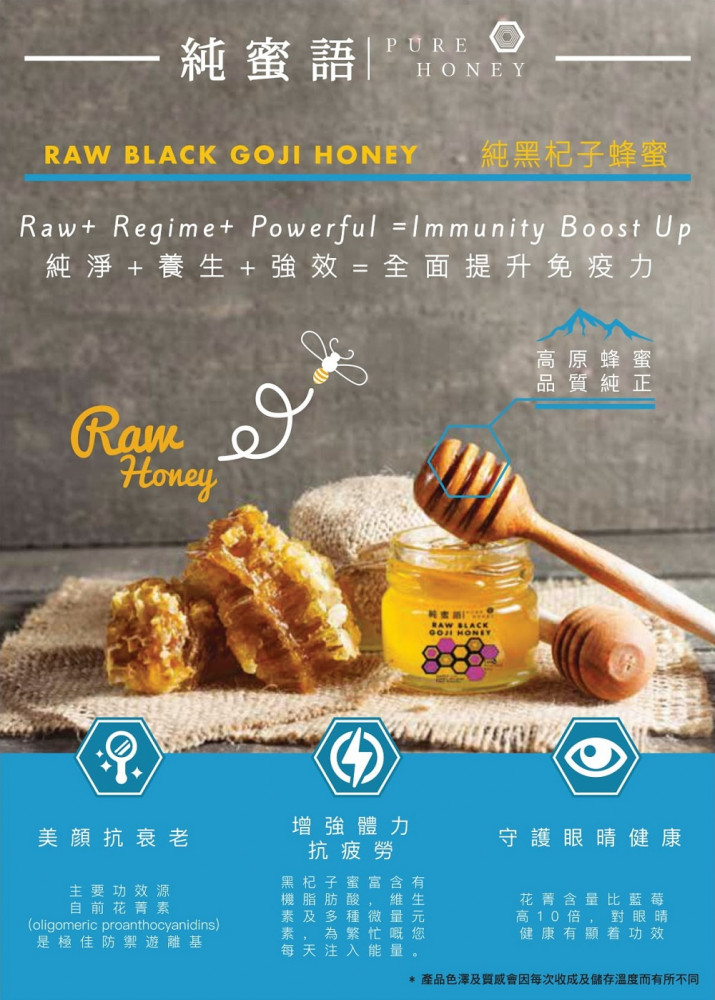 [Storage]
Cool place at room temperature